Power Washing in Houston, TX
Houstonians take great pride in having the best house on the block. But when pollen, dirt, and debris builds up, it can reduce your curb appeal and can even cause permanent damage. While you could rent a power washer, this is one of those tasks that seems easy and quickly turns time-consuming and messy. When you need power washing in Houston, contact ABC Home & Commercial Services. Our pros will get your property looking great in no time flat.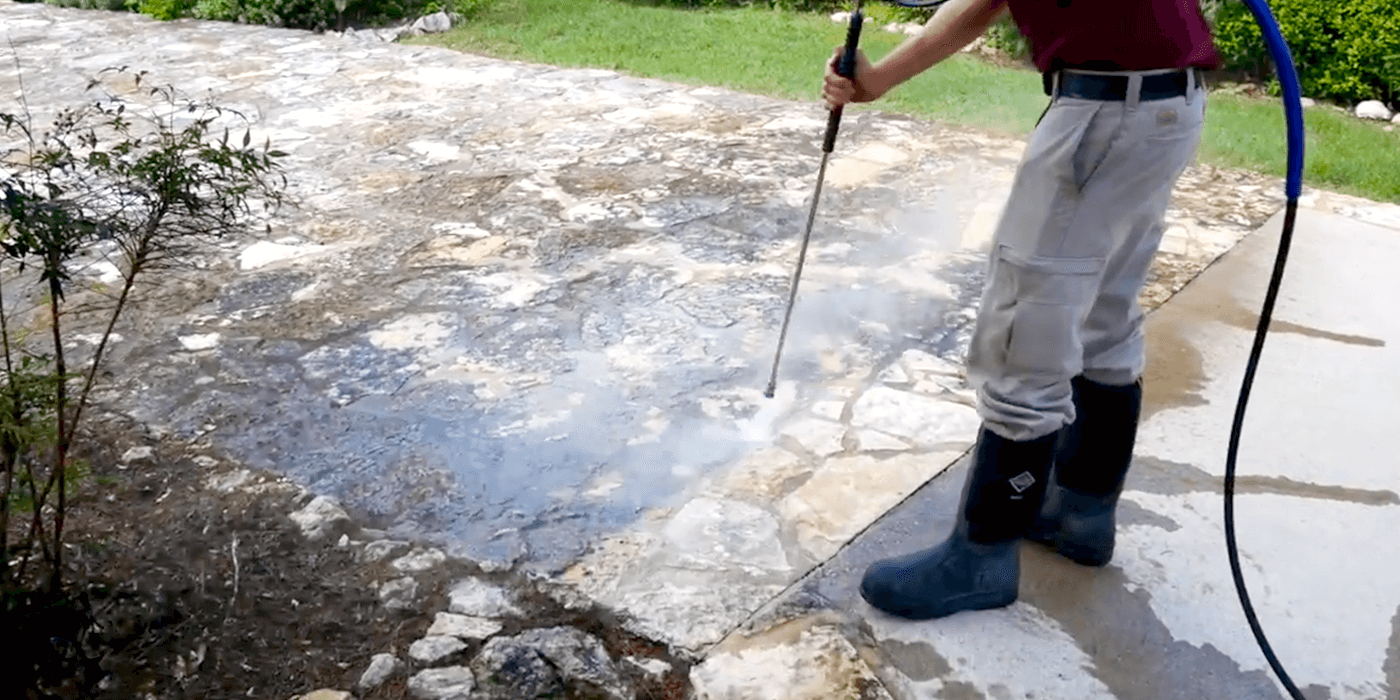 At ABC, we use commercially-designed power washers that can remove more stubborn debris and can prevent permanent damage that the machines. These heavy-duty machines are typically not found at your local home improvement store, so you'll often see better results than with pressure washers that are available for rental or purchase for residential use.
These results speak for themselves!
Before & After
The ABC Process
1. Contact ABC
When you contact us, we will learn more about what you'd like done and your property.
2. Get An Estimate
We'll provide you with an estimate for power washing. We can usually give this to you over the phone.
3. Perform Services
Our pros will get your surfaces sparkling clean.
4. Follow-Up
After each visit, we will update you on the work we performed and provide any helpful follow-up instructions or other guidance.
Since Houston stays warm most of the year, power washing can be done any time. However, some homeowners choose to schedule a power washing service before hosting an event, or to freshen up their house in the springtime. ABC employees can even perform power washing while it's raining, but for the safety of our employees, we will reschedule your appointment if there is lighting in the area.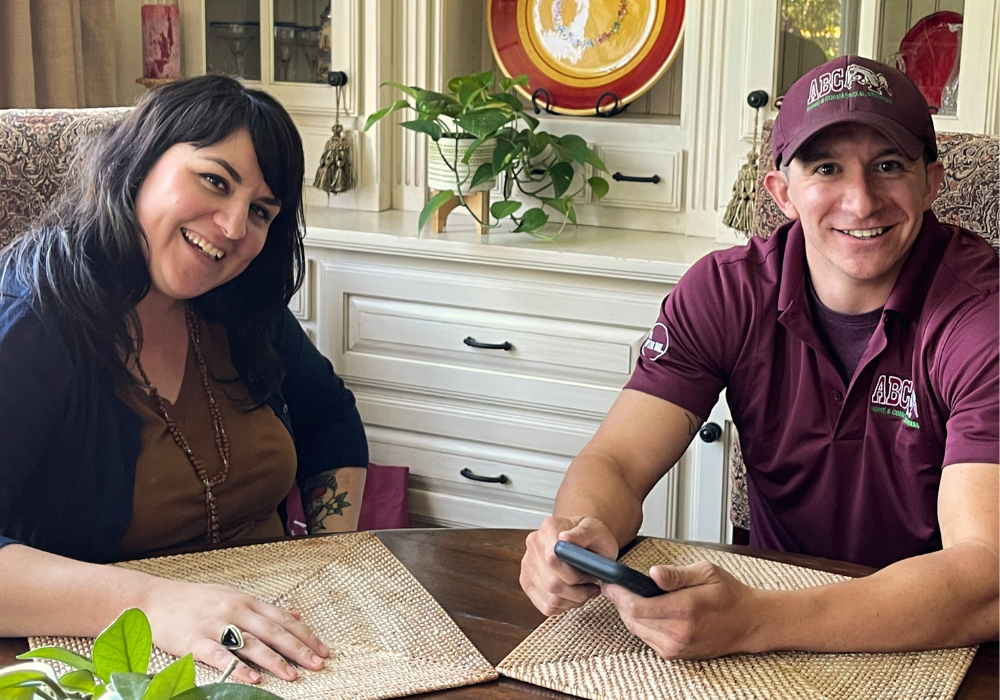 Get Started
We offer a full range of exterior cleaning services.
When it comes to power washing in Houston, homeowners know that ABC employees take great pride in treating your property as their own. Our customers tell us that the fact that we perform drug and background checks on all employees makes them feel safer having an ABC technician on their property. Since 1949, our family-run business has focused on providing homeowners the top-notch services they need to keep their home looking great, and running smoothly. Our customers come back to us, time and time again, because we get the job done right, the first time.
Frequently Asked Questions
Do you offer free estimates?
We do! After you contact ABC, an inspector will come to your home to better understand your needs. In some cases, we can even give you a quote over the phone. If we do schedule an in-person visit, we will provide you with a free, no-obligation quote for your desired services. Once you've signed off on our estimate, a technician will schedule a time to power wash your home at the day and time most convenient for you.
How often should I have my house power washed?
While every home is different, on average, two years is a good standard for getting your house power washed in order to prevent permanent damage from dirt and mildew. Having a lighter exterior, being close to construction, and having a significant tree canopy can increase how often you may choose to have your home power washed.
Will power washing damage my siding, wood or plants?
ABC power washing technicians take great care in protecting your home's exterior. When the ABC inspector visits your home to collect information for an estimate or when you speak with us over the phone, we will take note of any areas that are more vulnerable to problems associated with high pressure.
All of our technicians have experience working with a variety of surfaces, including siding, brick, vinyl, wood, concrete, stone, and aluminum, and will perform the power washing services accordingly. Homeowners are welcome to point out any areas that may require special attention. ABC technicians are trained to perform services with minimal impact on your landscaping and grounds.
Are the products that ABC uses for power washing environmentally friendly?
ABC has years of experience serving Harris County, so we know which products stand up to dirt and grime while ensuring the safety of your family, pets and the environment. Our technicians use commercial-grade power washes, but the products we use are designed for residential purposes. If you have any questions about the power washing products we use, or our cleaning protocols, our power washing technicians can address those in your initial consultation or over the phone.
Do I need to be at home while my house is being power washed?
We know that homeowners would rather be exploring the newest exhibit at the Museum of Fine Arts than being such at home, waiting for power washing services to be completed. That's why our customers are happy to hear that in most cases, they do not have to be present while our technicians are power washing.
We ask that before you leave, our technicians have instructions on how to access the yard, pets are kept indoors, and doors and windows are tightly sealed, so no moisture can get indoors.
Will power washing help remove oil stains on my driveway or in my garage?
We often recommend to our customers that they try a combination of soapy water and a firm bristle brush to attempt to clean these types of stains on their own. Although this may be surprising, this easy solution is often more effective than having a surface power washed.
Can you do power washing for my business?
Yes! We provide power washing for both our residential and commercial customers. ABC is a trusted provider of commercial services in Houston for businesses in many industries. We help take care of your business so you can focus on what you do best.
Get Started
We offer a full range of exterior cleaning services.
More Exterior Cleaning Services In Houston
What Our Customers Are Saying
"Very friendly and helpful staff. On time and great service. They helped me trap and remove the mice that got into my house. The biggest part of their service is preventing them from coming in again. Every one of the people I dealt with either in the field or at the office were super nice! Highly recommend them. Very happy with my service."
"Professional staff, easy to schedule, and great communication. From the very first visit technician was efficient and pointed out a few areas to be aware of. Overall very impressed with quality of service. We have used ABC from the fall 2019 and still very satisfied. Our tech is amazing and does a great job addressing problem spots! We added the mosquito supression service and it has given us our outdoor space back! We love ABC and all techs are highly qualified and trustworthy!"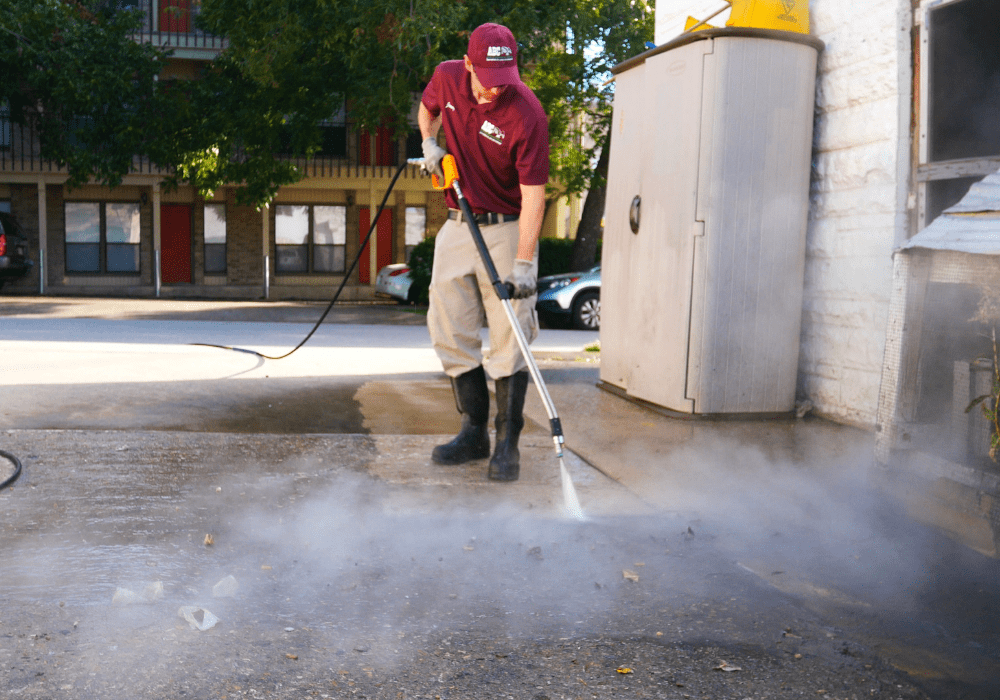 Need Exterior Cleaning Services For Your Business?
We understand that businesses have different needs than residences. That's why we have specially trained technicians who can service your business.
ABC's Complete List of Home Services in Houston
Why deal with multiple service providers when ABC can do it all?