Spider Control in Houston, TX
Many of us would much rather avoid than have to deal with spiders. Unfortunately, many arachnids choose to make our homes their own, which can send a shiver up our spines when we come across these creepy crawlies, as well as putting us in real danger if we have venomous varieties on our property. When looking for help with spider control, Houston homeowners know they can trust ABC Home & Commercial Services. ABC's proven methods give our customers peace of mind so that they won't have to worry about future close encounters with these common household intruders.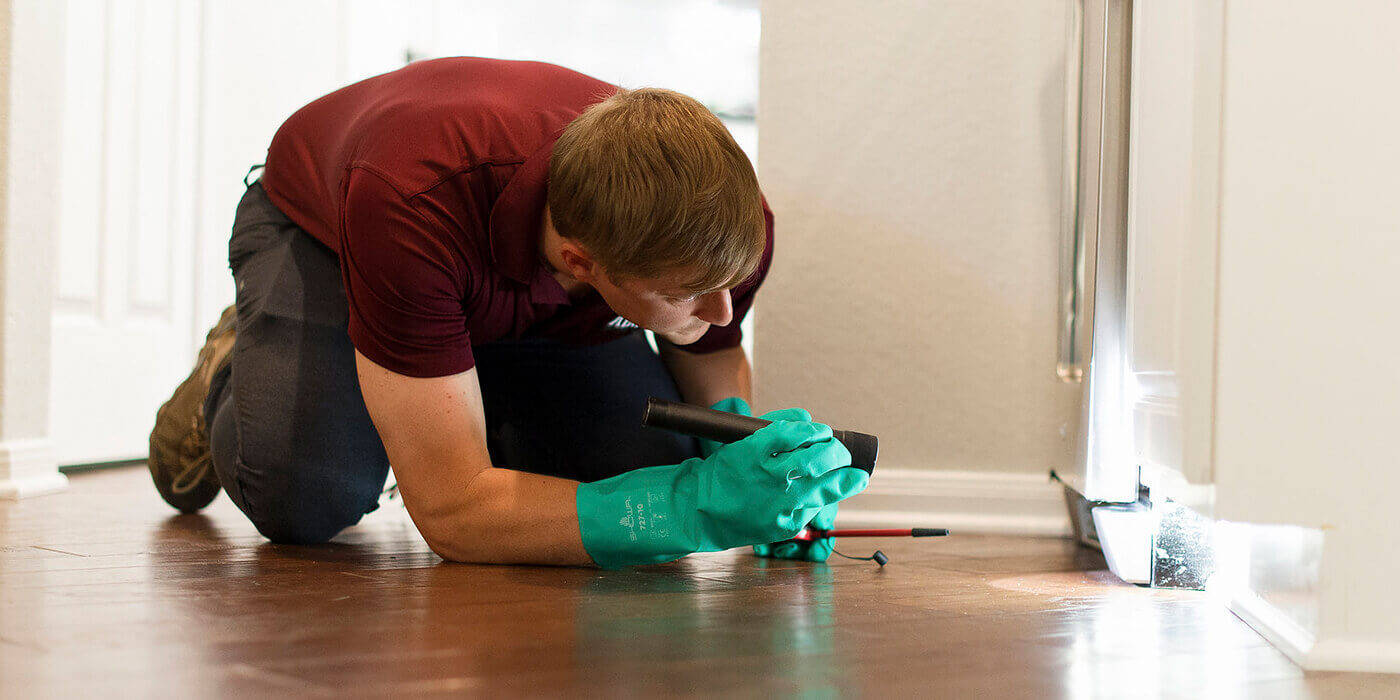 ABC takes a full-property approach to spider control. We usually start by applying preventative products in your home's interior and along the exterior. In some cases, we also treat around your yard in common problem areas. Since spiders prefer to hide in hard to reach places, it may take us a few hours to fully treat your property. In some cases, we ask that our customers take their pets elsewhere during that service call to allow treatment products to dry fully.
To prevent future issues, we may seal up any entry points that spiders and other pests could use to enter your home. Most of our customers who are concerned about spiders take advantage of ABC's ongoing monitoring program that provides ongoing protection from spiders and a variety of other common household invaders.
The ABC Process
1. Contact ABC
When you contact us, we will schedule an inspection to get an understanding of the problem. In some cases, we can give you a quote over the phone.
2. Get An Estimate
If you have an inspection, we will send you a custom treatment plan and estimate afterward. Once we get your approval, we will schedule your treatment.
3. Treatment
We will come to your property and treat for pests in common hiding and nesting areas. Over time, you will start seeing less and less pest activity.
4. Prevention
Customers with our ongoing pest management services will receive periodic retreatments to prevent the return of the most common pests in our area.
While we can offer estimates over the phone, we may prefer to meet with you at your home to discuss the best approach to deal with your spider issue. If an in-person meeting makes the most sense, you can expect your pest control professional to:
Ask you questions about spider activity on your property
Conduct an initial assessment to see where these pests are hiding and locate potential entry points
Take note of any structural issues or other unique factors that could make your property more appealing to spiders and other pests
If necessary, identify which species of spider is on your property
Address any of your questions or concerns regarding our pest control protocol
At the end of our inspection, we will provide you with a specialized treatment plan for your spider problem. When we receive your approval, we will put your first appointment on the schedule.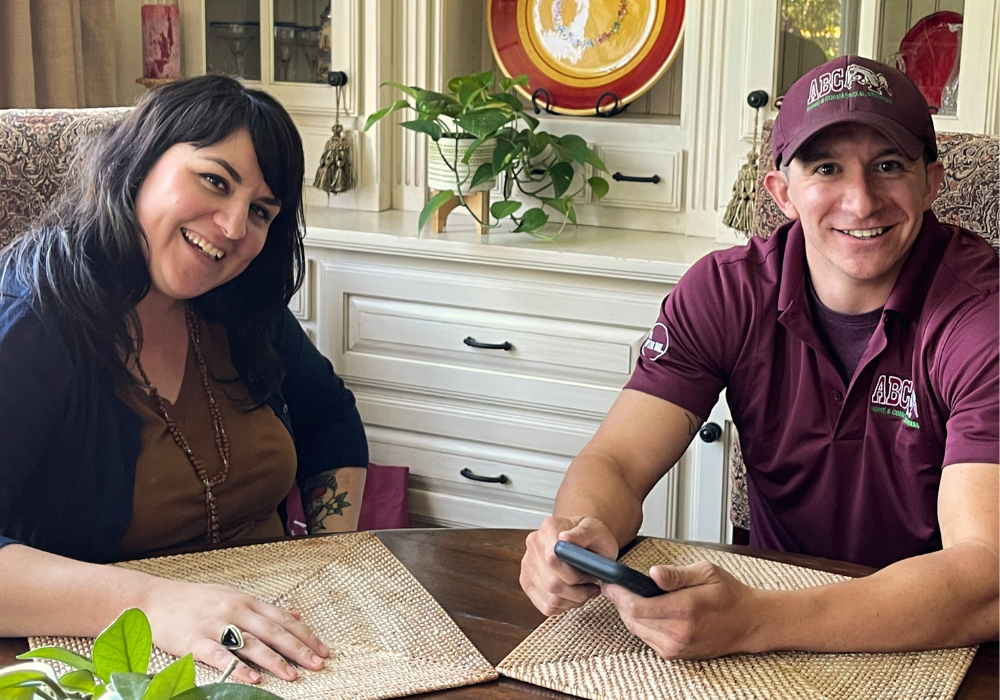 Get Started
We offer a full range of pest control services.
ABC has been serving homeowners across Texas, Oklahoma and Florida since 1949. As a leader in the pest control industry, ABC has developed a proven treatment protocol and in-house training department that takes into account how weather and other local factors impact pest life cycles and behavior. Our skilled professionals know exactly where common household pests like to hide and what attracts them so we can effectively target these unwanted insects and animals and help you prevent them from coming back.
As a family-run business, we understand that you want to have peace of mind when a technician comes to your home, which is why all job applicants are drug tested and background checked prior to joining our team. Before performing service calls, ABC technicians go through additional in-house training so they have all the information they need to effectively eliminate your pest problem. Last, but certainly not least, we believe in treating your property as if it was our own, so you can feel confident knowing we'll be careful around your home and with your belongings, so you'll find your home in better condition than we found it.
Frequently Asked Questions
How soon can you get started?
At ABC, we understand that if you suspect you have a venomous spider on your property, you want to take action quickly. Give us a call or submit an appointment form online, and we will get in touch to schedule an inspection at the soonest availability. Sometimes, we can even offer you an estimate over the phone.
Should I really be worried about spiders?
In their natural habitat, spiders are largely beneficial. Arachnids can eat pesky insects such as roaches, aphids, mosquitoes, moths and earwigs, although homeowners cannot count on these creatures for natural pest control, since they cannot make much of a dent if there is an infestation. While typically not aggressive, a spider can bite when threatened, which puts us at risk when we accidentally stumble upon one when getting something out of the attic, cleaning out a closet or working in the garage.
While every spider is technically venomous, there are two species of poisonous spiders here in Houston: the black widow and the brown recluse. Many homeowners can't identify which type of spider they have come across, and some of the markings on a brown recluse, just to take one example, are subtle, making it difficult for a homeowner to distinguish from a harmless variety. For peace of mind, a homeowner can enlist the help of a pest control professionals who can determine whether the species of spider on your property is dangerous, as well as let you know if there are any additional pest problems.
Can you help with scorpions?
ABC's experienced technicians can help with any kind of pest problem, whether you are worried about spiders, scorpions or any other unwanted insects or critters. Scorpions can be rather intimidating, even if they are generally timid. If you have been noticing an uptick in scorpion activity and reach out to ABC, we will arrange for one of our professionals to put measures in place to reduce the number of these creatures on your property. In addition, we can leave you with specialized tips on how to make your yard and home less attractive to scorpions in the future.
How can I prevent spiders from coming on to my property?
While spiders prefer to stay out of our way, these creatures are common fixtures in our homes and yard. Spiders prefer to stay in hard to reach spots or in more protected areas that are tucked away. To make your property less attractive to spiders, we generally recommend that homeowners do the following, which will also help with other common pests:
Regularly sweep and vacuum
Pick up and put away any clutter
Keep food in tightly sealed containers
Use airtight storage bins instead of cardboard boxes for storing old items
Seal up any potential entry points any pests could use to gain access to your home
Move any vegetation so that it is not touching the exterior of your home
Practice preventative pest control to minimize the food sources available to a spider
ABC offers an ongoing preventative service to treat for spiders, which is effective to provide a protective barrier against a number of other common household pests. Customers that sign up for these services receive routine service calls to keep spiders and other unwanted insects and animals out of your home.
What impact do the products you use have on my kids and the environment?
As a family run business, ABC's first priority is our customers and their families. When we select the products that our licensed technicians apply as part of your treatment plan, we only choose solutions that we would feel comfortable using on our own property. After your inspection, we will create a treatment plan to get results using the lowest-impact methods and products possible. If you have any concerns regarding the products we use, we encourage you to speak to one of our pest control professionals, who would be happy to address them.
Get Started
We offer a full range of pest control services.
More Pest Control Solutions in Houston
What Our Customers Are Saying
"Very friendly and helpful staff. On time and great service. They helped me trap and remove the mice that got into my house. The biggest part of their service is preventing them from coming in again. Every one of the people I dealt with either in the field or at the office were super nice! Highly recommend them. Very happy with my service."
"Professional staff, easy to schedule, and great communication. From the very first visit technician was efficient and pointed out a few areas to be aware of. Overall very impressed with quality of service. We have used ABC from the fall 2019 and still very satisfied. Our tech is amazing and does a great job addressing problem spots! We added the mosquito supression service and it has given us our outdoor space back! We love ABC and all techs are highly qualified and trustworthy!"
Need Pest Control For Your Business?
We understand that businesses have different needs than residences. That's why we have specially trained technicians who can service your business.
ABC's Complete List of Home Services in Houston
Why deal with multiple service providers when ABC can do it all?