Bed Bug Exterminator & Treatment in Houston, TX
Bed bugs are the most difficult pest to control on your own because they hide in the smallest cracks and spaces. ABC uses bed bug detecting dogs to quickly and accurately pinpoint your problem. Not only can we recommend and perform the most effective treatments, but also we offer a guarantee on our heat remediation service. When it comes to bed bug treatment, Houston homeowners count on ABC for long-term results.
Download Transcript
ABC has a unique method to identify bed bug problem areas: a bed bug sniffing dog. That's because these tiny pests are so hard to find, especially since they spend most of their time hidden away in the tiniest cracks and folds of your mattress and sheets. A trained handler interprets the dog's cues to determine whether we would recommend you treat an isolated area or your entire home.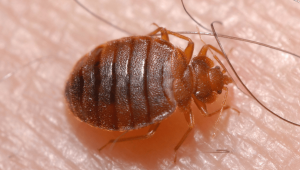 ABC utilizes two primary methods to treat for bed bugs. The first is to apply a localized treatment solution to areas where bed bugs often hide, such as headboards, baseboards, wall joints and under carpet edging. Although this option is more cost-effective, applying spot treatments is less effective, since bed bugs and their eggs are small enough to fit into virtually any cracks or crevices in your home.
The best way to eliminate bed bugs is through heat remediation. Heat remediation is a chemical-free alternative which relies on high temperatures to kill bed bugs in all their stages of development in affected areas. Once the treatment is complete, no harmful residue remains in your home. You should only need one heat remediation treatment, and we provide a guarantee that you will not see bed bugs on your property for 90 days. If not, we will return and treat your home until the bed bugs are gone.
As part of our treatment services, we offer a follow-up inspection 20 days after your fumigation to ensure that no bed bugs remain on your property. Our bed bug sniffing dog will confirm that bed bugs are gone, so you can rest easy that your bed bug problem is over.
The ABC Process
1. Contact ABC
When you contact us, we will schedule an inspection to get an understanding of the problem. In some cases, we can give you a quote over the phone.
2. Get An Estimate
If you have an inspection, we will send you a custom treatment plan and estimate afterward. Once we get your approval, we will schedule your treatment.
3. Treatment
We will come to your property and treat for pests in common hiding and nesting areas. Over time, you will start seeing less and less pest activity.
4. Prevention
Customers with our ongoing pest management services will receive periodic retreatments to prevent the return of the most common pests in our area.
The best way to tell if you have a bed bug infestation is to look for physical signs. These might include:
Red or rust-colored stains on your sheets or mattresses, from the waste materials produced after the bed bugs have fed on human blood.
Tiny eggs, eggshells and light yellow exoskeletons bed bugs shed as they grow into adulthood.
Living bed bugs.
Another sign that you might have a bed bug problem is the appearance of itchy, flat red bites on your arms and other areas which might be exposed while you are sleeping. Bed bugs are attracted to the body temperature and scent of a sleeping person and feed on their blood at night. That said, not everyone reacts to bed bug bites, and these bites can often be confused with bites from other insects.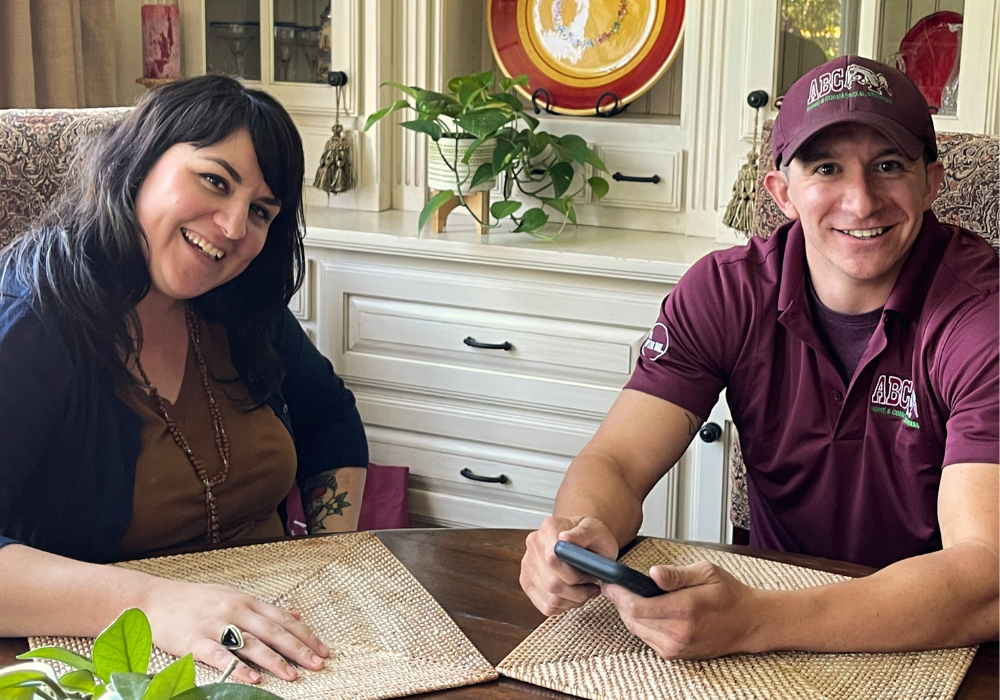 Get Started
We offer a full range of pest control services.
Treating your home for a bed bug infestation is a big commitment. That's why we stand behind our heat remediation services with a guarantee. Twenty days after your home has been treated, we will schedule a follow-up visit to bring our bed bug sniffing dog to your home to confirm there are no bed bugs. If you see any bed bugs within 90 days of a heat treatment, ABC will return to perform additional treatment measures, at no cost to you.
Frequently Asked Questions
How soon can you treat my bed bug problem?
Bed bugs are experts at hiding, which is just one of the reasons they are the most difficult pest to treat. So, we understand that once you think you might have bed bugs, you'll quickly want to enlist the help of a pest control company to start working on a solution.
Give us a call and we'll do something no other company does in Houston—we'll send out a trained bed bug detecting dog along with an inspector as soon as possible to your property to confirm that you do have a bed bug problem. Once we have identified your problem and you have approved our suggested next steps, we'll schedule the first service call to begin treatment.
What happens during the inspection?
Our highly-trained, background-checked technicians will arrive at your home to thoroughly inspect your property and determine the best course of action based on the extent of your infestation. In addition to our knowledgeable technicians, ABC also brings a specially-trained bed bug dog to sniff out these tiny pests. After the inspection, we will provide you with a plan of action and associated costs. Once you approve our estimate, we can quickly get started on treatment.
How can I prevent bed bugs from returning after a treatment?
Even after your home has been treated for bed bugs, these pests can be reintroduced. The best way to prevent bed bugs from entering your home is to be very cautious about what you are bringing into your home. When you travel, inspect your sleeping accommodations to ensure that the mattress, box spring, headboard and sheets are free of bugs themselves or the small dark or red spots or stains which might indicate a problem.
When you return, unpack your suitcase in your garage and place your clothes directly into your washer and wash them with hot water or run a dry cycle. Inspect your luggage carefully before bringing it inside or put it in a large garbage bag with no-pest strips for a few weeks to eliminate any potential stowaways.
If you buy used furniture or clothing, examine it carefully for bed bugs,  droppings or other warning signs before bringing it into your home. Bed bugs are opportunistic, so if you don't give them the opportunity to get into your home, they can't become established. If you see any signs bed bugs have returned, contact us immediately so we can take care of the problem.
Where do bed bugs hide?
Bed bugs can hide in many different places in your home and can fit into cracks the width of a credit card. Some of the places you can find these pests include:
In cracks on your headboard and bed frame
Near the piping, seams and tags of your mattress and box spring
In between the cushions or seams of your chairs and couches
In the folds of your curtains
In between your drawers
In electrical outlets and appliances
Where the wall and ceiling join
Are the products and bed bug treatment methods you use safe for pets and children?
Because of the high temperatures required for this type of treatment, heat remediation is scheduled during a time when your family and pets are away from your home. Once the treatment is complete, everyone can return to your home with no fear of any lasting impacts or chemical residue.
ABC is committed to the health and safety of our clients as well as to doing our part to protect the environment. After decades in the pest control business, we are experts at selecting treatments which are effective, but yet have a minimal impact on the environment. Our customers can request to see the Material Safety Data Sheet on any products we use.
Do you handle bed bugs in commercial settings?
Yes! ABC provides a full range of commercial services to businesses in a variety of industries, including bed bug treatment services.
Get Started
We offer a full range of pest control services.
More Pest Control Solutions in Houston
What Our Customers Are Saying
"Very friendly and helpful staff. On time and great service. They helped me trap and remove the mice that got into my house. The biggest part of their service is preventing them from coming in again. Every one of the people I dealt with either in the field or at the office were super nice! Highly recommend them. Very happy with my service."
"Professional staff, easy to schedule, and great communication. From the very first visit technician was efficient and pointed out a few areas to be aware of. Overall very impressed with quality of service. We have used ABC from the fall 2019 and still very satisfied. Our tech is amazing and does a great job addressing problem spots! We added the mosquito supression service and it has given us our outdoor space back! We love ABC and all techs are highly qualified and trustworthy!"
Need Pest Control For Your Business?
We understand that businesses have different needs than residences. That's why we have specially trained technicians who can service your business.
ABC's Complete List of Home Services in Houston
Why deal with multiple service providers when ABC can do it all?