Tick & Flea Control in Houston, TX
The Centers for Disease Control reported that the number of illnesses in the U.S. linked to flea, tick and mosquito bites tripled from 2004 to 2016. Since fleas reproduce rapidly, infestations are common, and just one tick can change a life if a victim contracts Lyme disease. Whether someone in your household has been bitten or a pet has become infested, you are probably looking for effective tick and flea control in Houston. Homeowners count on the same locally-owned company for results that they turn to for their other pest control and home services needs: ABC Home & Commercial Services. With over 60 years of experience serving Texans, ABC's skilled technicians will get the job done.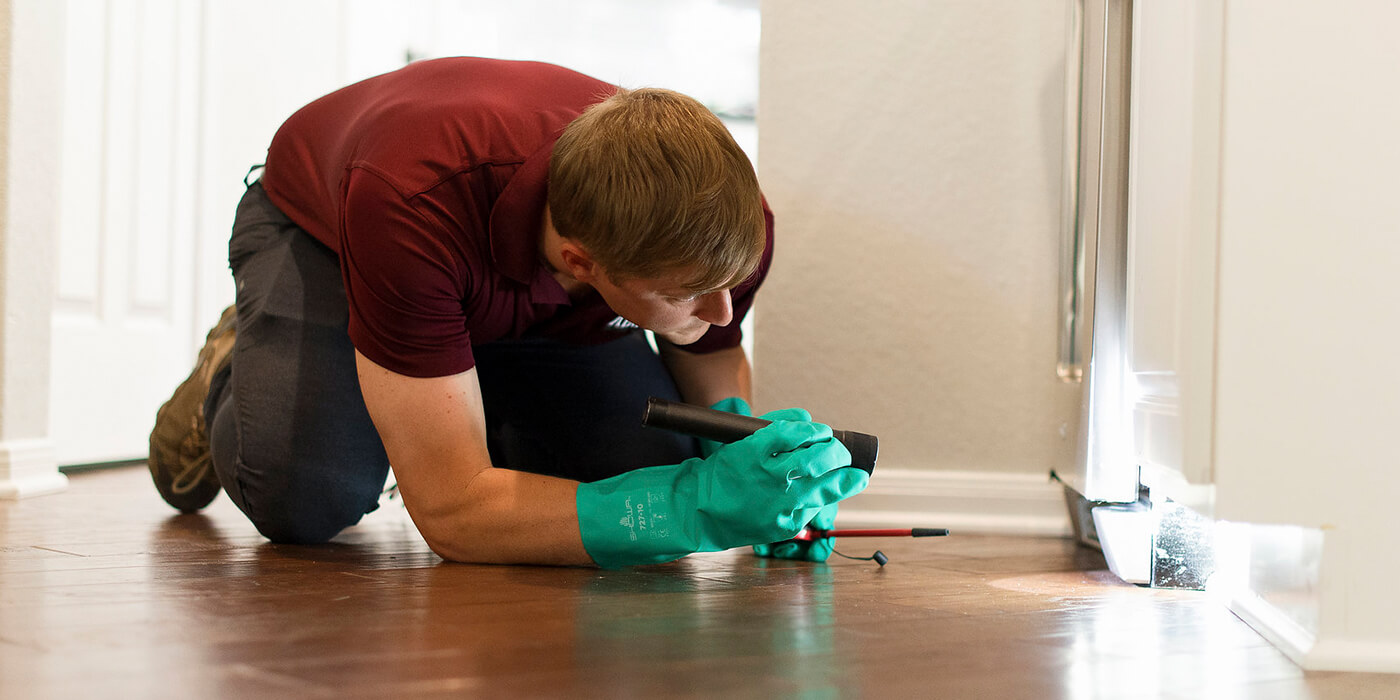 At ABC, we use a holistic approach to address flea infestations. We start by treating the inside of your home and your yard and then apply scientifically-proven solutions in your attic and crawl spaces. Since our technicians need a few hours to fully treat your property and for the products to dry, we ask that our customers and their pets be away from home during these service calls.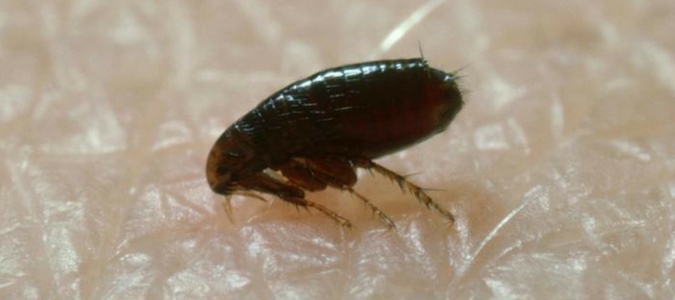 Since these treatment solutions cannot penetrate flea cocoons, ABC technicians use products that contain an insect growth regulator so that any flea eggs that do hatch won't be able to develop into adults. For that reason, we usually schedule a follow-up appointment after the initial treatment to ensure these treatments have effectively halted the reproductive cycle.
The ABC Process
1. Contact ABC
When you contact us, we will schedule an inspection to get an understanding of the problem. In some cases, we can give you a quote over the phone.
2. Get An Estimate
If you have an inspection, we will send you a custom treatment plan and estimate afterward. Once we get your approval, we will schedule your treatment.
3. Treatment
We will come to your property and treat for pests in common hiding and nesting areas. Over time, you will start seeing less and less pest activity.
4. Prevention
Customers with our ongoing pest management services will receive periodic retreatments to prevent the return of the most common pests in our area.
Fleas are prolific breeders. Females lay an average of 20 to 30 eggs a day, and up to 50 in some cases, which explains why infestations can sometimes seem to appear out of nowhere. Although these eggs are usually deposited on our pets, they often fall off, becoming distributed throughout our homes as infested dogs and cats wander around. Eggs inside a cocoon are typically resistant to pest control products, so treatment must begin in subsequent life stages.
To make matters worse, flea pupae can lay dormant for up to six months. In these situations, a homeowner may believe they have been re-infested when in reality, the original treatment plan was not effective. ABC customers can rest assured that our treatment plans target fleas at different stages of their development both indoors and outside.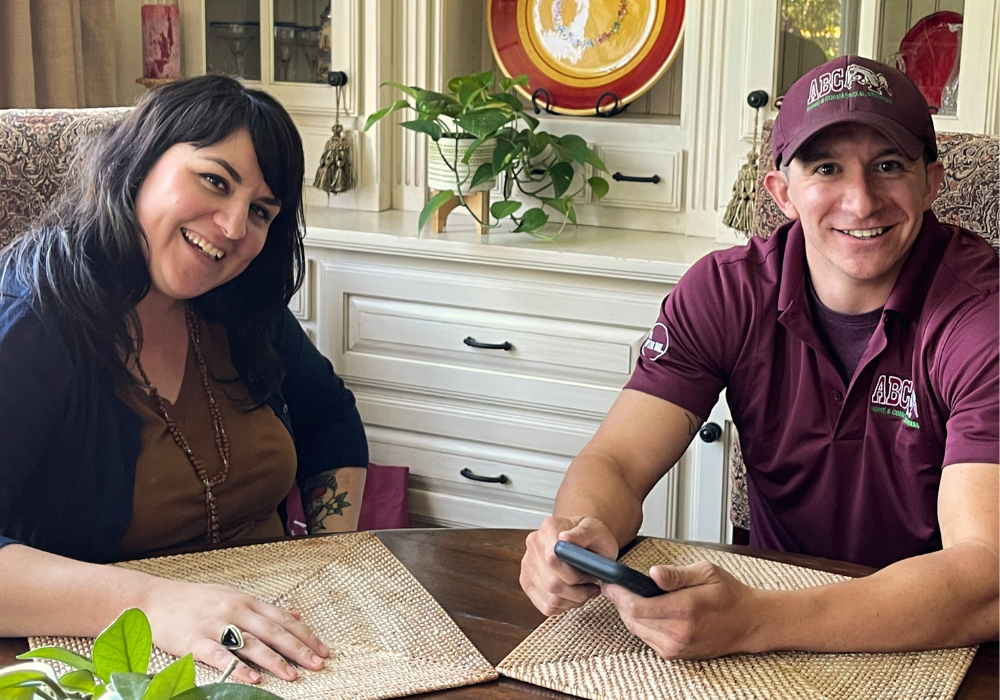 Get Started
We offer a full range of pest control services.
With over 60 years of experience in the pest control industry, serving homes across Texas, Oklahoma and Florida, ABC knows the best way to target and eliminate pests from homes and businesses. We understand that you want to feel peace of mind when a pest control technician visits your home, so our customers appreciate hearing that all technicians are drug tested and checked for criminal history prior to getting hired. Before performing service calls, all ABC pest control specialists go through an extensive in-house training program to understand the behavior of different pests and how to properly eradicate them. Lastly, we believe in treating your home as if it was our own, so that means that we are respectful of your property and belongings and leave your home in as good or better condition as we found it.
Frequently Asked Questions
What happens during ABC's initial inspection?
If an inspection is needed to create the best treatment plan for your home, we will put you on our schedule at the earliest convenience. During this in-person meeting, you can expect your ABC pest control professional to:
Ask you questions about your pest problem to get a better idea of the severity and extent of the issue
Conduct an initial assessment of your property to understand where fleas or ticks might be as well as any wildlife that may have introduced these pests onto your property
If necessary, confirm which pests are on your property
Determine if there are any unique factors that make your home more susceptible to an infestation
Give you an opportunity to ask us any questions you have about ABC's pest protocol or our treatment options
At the end of the inspection, your specialist will provide you with an estimate for the recommended next steps. Upon your approval, we will schedule your first treatment call and provide you with a list of things to do prior to that visit, which might include consulting with your veterinarian for flea treatment products for your pets.
What are some of the signs that may indicate that I have a flea problem?
When homeowners notice their pets scratching more frequently, they may begin to suspect a flea infestation. However, there are several other reasons your pets may be more itchy than normal, including allergies or dermatitis. To make matters worse, not all dogs and pets scratch when they have fleas.
If you do notice your pet seeming more irritated, look for these other indications that you may have an issue with fleas:
Pets licking and biting their fur excessively
Bites around the ankles and feet of the human members of your household
Blackish brown dots that appear and then disappear on your socks as you walk along a carpeted surface
Black specks, which are flea waste products, falling off your pets as you brush them
Due to how quickly a flea problem can turn into a full-blown infestation, the best course of action is often to promptly call in a pest control professional who can advise you on next steps.
Can you help me with a tick problem?
Yes, ABC is fully-equipped to help homeowners who are concerned that they may have a tick problem. While ticks don't commonly infest residential areas, these pests are capable of spreading serious health conditions, including Lyme disease, so it's best to take action to protect your family and pets. If you have found just one tick or multiple ticks on your property, we can provide you with a customized treatment plan to target ticks on your property, as well as give you advice on how to make your surroundings less hospitable to these pests in the future.
Does ABC offer a guarantee for flea control services?
ABC's flea control services generally include a follow-up appointment to eliminate any eggs that might have hatched after our initial service call. Depending on the extent and severity of your problem, we may recommend ongoing services. In those cases, we will return to perform any needed additional service calls in between your regular visits.
In order for our technicians to begin treatment fleas, we will confirm that you have taken the necessary steps to prepare your home and property. This pre-treatment checklist includes:
Cleaning all floors by either vacuuming, sweeping or mopping
Raking your leaves, mowing your lawn and tidying up other areas of your yard
Picking up clutter around your home
Cleaning or replacing pet bedding, depending on the advice provided by your ABC technician
Taking your pet or pets to the vet to get these animals on a flea control regimen
All of these steps are absolutely necessary for effective flea control treatments to begin.
How do fleas enter a home?
The most common way fleas come indoors is by hitching a ride on our pets. Infestations frequently occur after a trip to the dog park when dogs may come into contact with other animals with fleas, bringing these tiny pests back to your property and into your living areas. In other cases, other types of wildlife—rats, mice, squirrels, raccoons, opossums and even deer—introduce fleas and ticks. This can happen when a pet owner leaves out food and water for a dog or cat and these animals help themselves without a homeowner realizing.
Unfortunately, you can also develop a flea or a tick problem even if you don't have pets if you don't realize your property is home to these other larger animals.
Can't I just treat fleas on my own?
While there are treatment products available to homeowners to control fleas, many are not particularly effective. For example, flea bombs often drive fleas deeper into their hiding spots and leave unwanted chemicals on many surfaces. And, as we have already mentioned, these products cannot kill flea eggs, so homeowners often find their flea problem returns after any eggs mature into adults.
If your problem is linked to an infested animal living on your property, including any types of wildlife, then these types of products used indoors will be ineffective at addressing the source of your issue. Your ABC pest control specialist will apply effective treatments to make your home is flea-free and provide you with specialized tips to prevent a future infestation.
What is the impact your treatments have on my kids, pets and the environment?
As a family-run business, our top priority is the members of your household. When we select the products we use, we only choose solutions that we would feel comfortable using in our own home that are specially formulated for residential use. As part of your custom treatment plan, we will determine the lowest concentration of chemicals we can apply to be low-impact while still ensuring we effectively address your pest problem.
If you have any questions or concerns regarding the products we use, your pest control specialist would be happy to address them.
Get Started
We offer a full range of pest control services.
More Pest Control Solutions in Houston
What Our Customers Are Saying
"Very friendly and helpful staff. On time and great service. They helped me trap and remove the mice that got into my house. The biggest part of their service is preventing them from coming in again. Every one of the people I dealt with either in the field or at the office were super nice! Highly recommend them. Very happy with my service."
"Professional staff, easy to schedule, and great communication. From the very first visit technician was efficient and pointed out a few areas to be aware of. Overall very impressed with quality of service. We have used ABC from the fall 2019 and still very satisfied. Our tech is amazing and does a great job addressing problem spots! We added the mosquito supression service and it has given us our outdoor space back! We love ABC and all techs are highly qualified and trustworthy!"
Need Pest Control For Your Business?
We understand that businesses have different needs than residences. That's why we have specially trained technicians who can service your business.
ABC's Complete List of Home Services in Houston
Why deal with multiple service providers when ABC can do it all?