Mosquito Control in Houston, TX
Not only are mosquitoes a huge nuisance, but mosquito bites can also be extremely dangerous. ABC takes a serious approach to mosquito control so you can enjoy your backyard. ABC uses an environmentally friendly, pet friendly, and green system to protect you and your family against mosquitoes. The Mosquito Larvicide Station (MLS) is placed around your backyard and enlists the mosquito to fight for us. This service is designed to drastically reduce mosquito populations by 95% to allow you to enjoy your outdoor environments.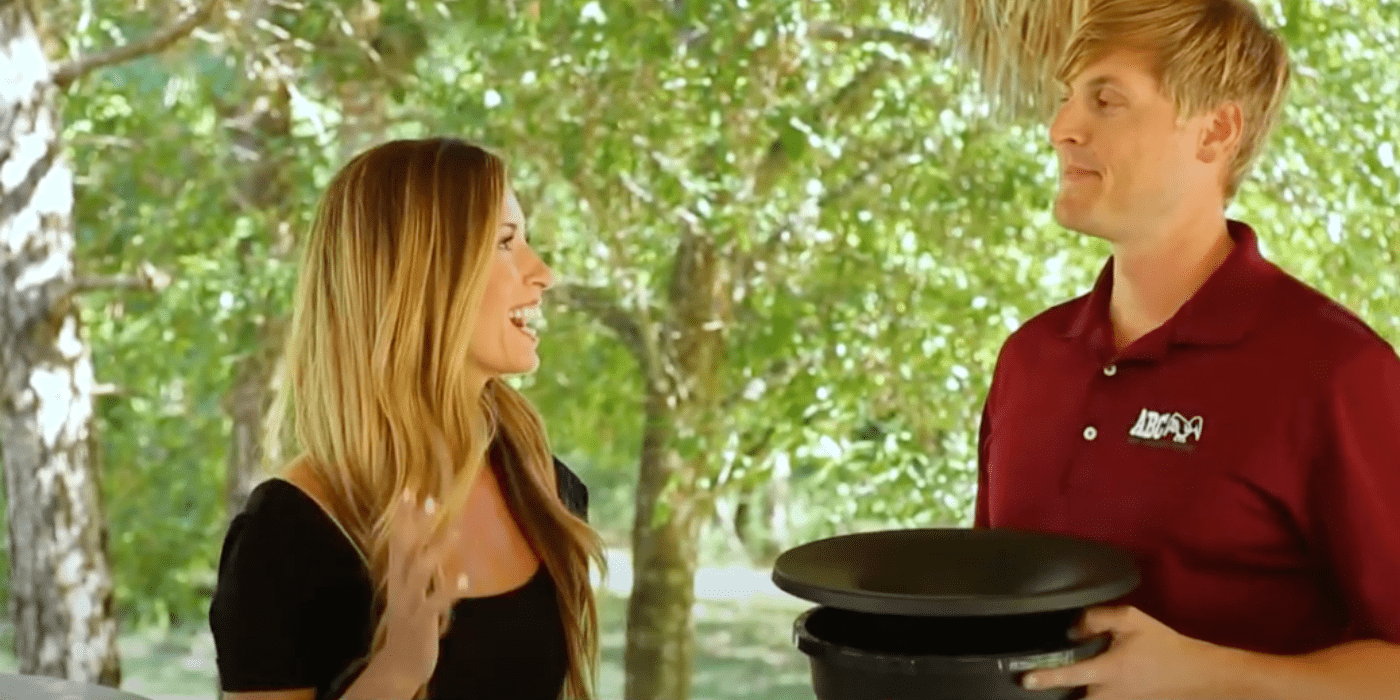 Download Transcript
ABC uses four primary methods to eliminate mosquitoes from your property.
After an initial inspection, our highly trained pest control experts:
Locate breeding grounds to prevent eggs from hatching. One reason that mosquito control is so difficult is that these insects reproduce quickly. One female can lay up to 300 eggs at a time, and eggs take only 24 to 48 hours to hatch into larvae. That's why the most important first step in getting rid of mosquitoes is to find any eggs on your property. Our mosquito control experts survey your yard to locate mosquito breeding grounds and lay out bait to neutralize eggs and larvae.
Depending on the type of mosquitoes in your yard, our experts will also check your property for standing water that may have accumulated in vases, pet bowls, buckets, birdbaths and other containers which may be providing a haven for mosquitoes to reproduce. In addition to removing standing water, our experts will ensure that no gaps exist in water storage containers, such as rainwater collection barrels, so that mosquitoes are unable to get inside and lay eggs.
Target mosquito resting areas with mobile misting backpacks. Since many mosquito species spend the daytime resting in grass and shrubs, our highly-skilled pest control specialists use backpack misters to spread a mosquito-repelling fog to eradicate the juvenile and adult mosquitoes from your yard. These misters allow our mosquito control experts to target areas in your yard which may be prime resting areas for mosquitoes and penetrate thicker vegetation.
Neutralize both mature mosquitoes and larvae with specialized traps. Our technicians can place a trap in your yard that attracts mosquitoes ready to lay their eggs. As the mosquitoes lay their eggs, two things happen: a larvacide travels from the mosquito's body and legs into the water which is lethal to mosquito eggs as they pupate, and a fungus attaches itself to the mature mosquito, which kills the mosquito in a few days. Before the adult mosquito dies, she travels to many other places in a 4,000-square foot radius of your Mosquito Larvicide Station to lay more eggs and prevents larvae is all of these places from growing to maturity. The active ingredients in the trap are not harmful to birds or mammals.
Install no-hassle mister stations throughout your property. The best long-term solution to managing mosquitoes on your property is through the automatic application of mosquito control products. If customers choose this method, our Mosquito Control experts will come and set up CoastalMister™ stations throughout your yard.
These inconspicuous spraying nozzles release a fine mist of diluted insecticide at multiple, pre-planned times per day. The mist is toxic to mosquitoes, but after one or two hours after it dries, your yard is completely safe for you, your children and your pets. You can adjust the release of the mist by the season and even by the day so that you can be in control and not have to worry about mosquitoes in your yard.
Once you contact us, we'll send an ABC Houston mosquito control expert to your home and determine the best course of action to address the problems you are having.
The ABC Process
1. Contact ABC
When you contact us, we will schedule an inspection to get an understanding of the problem. In some cases, we can give you a quote over the phone.
2. Get An Estimate
If you have an inspection, we will send you a custom treatment plan and estimate afterward. Once we get your approval, we will schedule your treatment.
3. Treatment
We will come to your property and treat for pests in common hiding and nesting areas. Over time, you will start seeing less and less pest activity.
4. Prevention
Customers with our ongoing pest management services will receive periodic retreatments to prevent the return of the most common pests in our area.
Mosquitoes reproduce in staggeringly high numbers. A single female can lay enough eggs to result in millions of mosquitoes invading your yard within just a few weeks. Without proper training and equipment, homeowners are usually unable to control mosquitoes on their own.
Our experts know how to locate breeding grounds and how to tailor a solution that will work for your home and your family. Let ABC handle these bothersome pests, so you can get back to enjoying your yard again.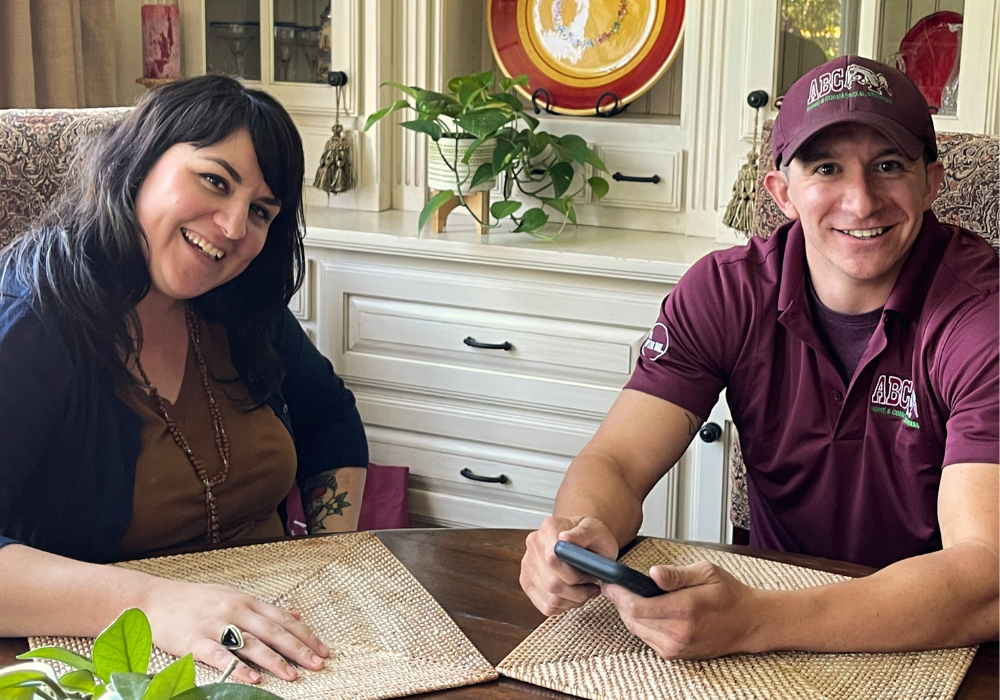 Get Started
We offer a full range of pest control services.
Your family's well-being is our top priority at ABC Home & Commercial Services. We work with our customers to develop effective treatments which minimize the use of chemicals, and our specialists apply treatments with the utmost concern for the safety of you, your children, and your pets. Customers can also request Material Safety Data Sheets on all the products we use. These documents provide detailed information about any potential risks.
Frequently Asked Questions
How soon can you come out?
We understand that once you decide you are ready to get rid of mosquitoes in your yard, you want help – fast. Give us a call and we will send a pest control expert to your property as soon as possible.
How often do you service my property?
The frequency of our service calls will depend on the treatment plan that's been customized to meet your needs.
What if I still see mosquitoes after a treatment?
It is not unusual to see an increase in mosquito activity as we apply treatments which drive these pests out of their normal hiding spots. The good news is that this increase is temporary. If you do not experience a decrease in pests after 7-10 days, contact ABC, and we will send a technician back to your property. Any return visits by our pest control specialists after the initial 7-10 days and within 30 days happen at no cost to you.
Do you service commercial facilities?
Yes. We provide effective long and short-term pest control services for our commercial clients. ABC is recognized as a leader in providing a full range of commercial services to businesses in a variety of industries.
Get Started
We offer a full range of pest control services.
More Pest Control Solutions in Houston
What Our Customers Are Saying
"Very friendly and helpful staff. On time and great service. They helped me trap and remove the mice that got into my house. The biggest part of their service is preventing them from coming in again. Every one of the people I dealt with either in the field or at the office were super nice! Highly recommend them. Very happy with my service."
"Professional staff, easy to schedule, and great communication. From the very first visit technician was efficient and pointed out a few areas to be aware of. Overall very impressed with quality of service. We have used ABC from the fall 2019 and still very satisfied. Our tech is amazing and does a great job addressing problem spots! We added the mosquito supression service and it has given us our outdoor space back! We love ABC and all techs are highly qualified and trustworthy!"
Need Pest Control For Your Business?
We understand that businesses have different needs than residences. That's why we have specially trained technicians who can service your business.
ABC's Complete List of Home Services in Houston
Why deal with multiple service providers when ABC can do it all?