Wasp & Bee Removal in Houston, TX
Bees and wasps serve a critical role in nature by pollinating plants and flowers. That said, we don't want hives or nests near our entryways, patios and eaves, particularly if anyone in your household is allergic to stings. When it comes to wasp and bee removal in Houston, homeowners trust the trained and knowledgeable technicians at ABC Home & Commercial Services to lower the chances of a painful encounter with these stinging insects.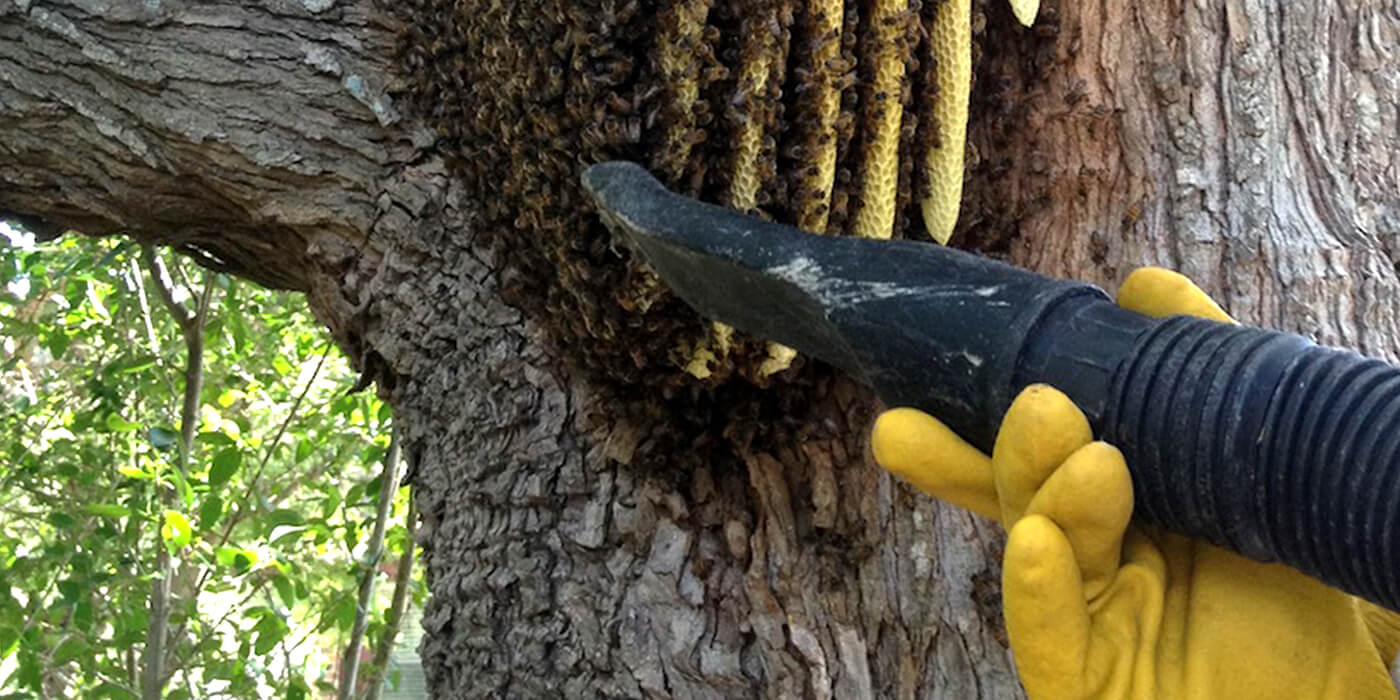 After an initial inspection, our highly trained technicians will recommend a course of action to address your specific needs.
Services we can provide include:
Locating bee and wasp nesting spots and removing or applying treatments in these areas to stop the spread of these insects
Utilizing effective, low impact products to eliminate existing flying insects
Humanely relocating bee hives
Inspecting your property for cracks and openings in your home's exterior, including soffits, wall voids, and window and door casings to eliminate future points of entry
The ABC Process
1. Contact ABC
When you contact us, we will schedule an inspection to get an understanding of the problem. In some cases, we can give you a quote over the phone.
2. Get An Estimate
If you have an inspection, we will send you a custom treatment plan and estimate afterward. Once we get your approval, we will schedule your treatment.
3. Treatment
We will come to your property and treat for pests in common hiding and nesting areas. Over time, you will start seeing less and less pest activity.
4. Prevention
Customers with our ongoing pest management services will receive periodic retreatments to prevent the return of the most common pests in our area.
At ABC, we recognize both your need to keep your family and pets free of painful stings and the important ecological role of bees. That's why we make every effort to relocate colonies to areas that are better suited for both humans and these important pollinators. That's why we also carefully select our pest control products so they are effective and yet have a minimal impact on the environment. We treat your home as we would our own, and that means only using products which are low impact.
In some cases, we may not be able to remove the bees on your property without killing them. If the location of the hive makes the bees impossible to remove, or if the risk that these stinging insects pose to your family is immediate, we may recommend a bee kill treatment. In those cases, we will let you know and leave the decision up to you before moving forward.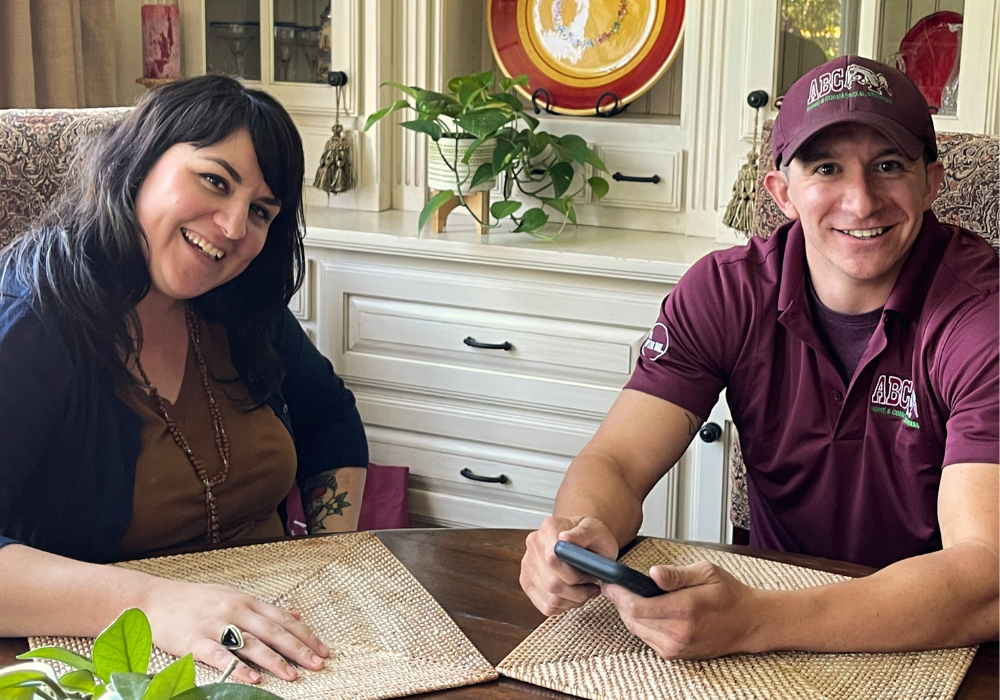 Get Started
We offer a full range of pest control services.
ABC has been providing pest control services since 1949. Houston area homeowners know they can rely on us for effective services provided by knowledgeable, friendly specialists. We have a thorough hiring process in place, which includes a drug test and a criminal background check. Before performing service calls, all specialists go through an in-house training program to learn all there is to know about treating pests and providing top-tier customer service.
Finally, as a family-run business, one of our values is that we always treat our customers' homes as if they were our own.
Frequently Asked Questions
How soon can you come out?
We understand that once you see bees or wasps in and around your home, you want the problem taken care of immediately. Give us a call and we will send a pest control expert to your home as soon as possible to inspect your property and recommend a course of action.
How do I know if bees or wasps are nesting on my property?
Spotting a bee or wasp on your property may indicate these insects are nesting in and around your home.
Although Texas is home to hundreds of bee species, these varieties are the most common:
Bumblebees
Carpenter bees
Squash bees
Leafcutter bees
Sweat bees
Mason bees
Yellow-faced bees
Andrenid bees
Knowing where different bee species nest can help you do a careful initial inspection of your property before calling in an expert. Bumblebees can nest in virtually any type of cavity, including abandoned rodent nests and upside-down pots. Carpenter bees build nests in wood, so you can find evidence of these insects on your fence posts, in and around your decks, and on the roof and eaves of your home.
Squash bees typically nest in sandy soil, gardens and along pathways. You can find leafcutter bee nests in wooden tunnels and even on the ground. Sweat bees make their homes in sunny areas with compact soil and bee nests often aren't covered with vegetation.
Look for mason bee nests in wood tunnels, wood board with drilled holes and even in soda straws. You can sometimes find yellow-faced bees in dead stems. Check sunny spots in your yard, such as in sandy soil, bare ground, and even under leaf material for andrenid bees.
Texas is also home to many different types of wasps, including paper wasps, yellow jackets, hornets, cicada killers, mud daubers and Mexican honey wasps. Wasps tend to make their homes underneath overhangs, so you can often find evidence of nests under eaves, porches and decks and around wall cavities, bird boxes, sheds and garages.
Our highly trained and knowledgeable Pest Control specialists know exactly where to look to determine whether bees or wasps are nesting on your property and can advise you on how to address these areas and prevent your home from being a haven for these stinging insects in the future.
Can I remove bees on my own?
We learn at a very young age that it can be very dangerous to disturb a bee or wasp nest. Bee and social wasp species use alarm pheromones to send a chemical signal to the rest of the colony to attack if a threat is imminent. Avoid the risk of painful stings by calling in the experts at ABC to handle your bee or wasp problem.
How does the bee removal process work?
Once our Pest Control experts survey your property and locate a hive, we will use our Bee-Vac to suck the live bees out of their nesting spots. Then, we remove all viable honeycombs and nest sites. Live bees are transported, unharmed, from your home to a remote location. Then, we seal the entry point to the colony to ensure that bees no longer choose your property as a nesting spot.
What if I still see bees and wasps after a treatment?
It is not unusual to see an increase in activity as we apply treatments which drive these flying insects out of their normal hiding spots. This increase is only temporary.
If we remove an entire hive, we guarantee that you will see no bee activity in that spot for one year. If you do continue to see bees at the spot of removal within a year, we will return to take care of the problem, at no cost to you.
Get Started
We offer a full range of pest control services.
More Pest Control Solutions in Houston
What Our Customers Are Saying
"Very friendly and helpful staff. On time and great service. They helped me trap and remove the mice that got into my house. The biggest part of their service is preventing them from coming in again. Every one of the people I dealt with either in the field or at the office were super nice! Highly recommend them. Very happy with my service."
"Professional staff, easy to schedule, and great communication. From the very first visit technician was efficient and pointed out a few areas to be aware of. Overall very impressed with quality of service. We have used ABC from the fall 2019 and still very satisfied. Our tech is amazing and does a great job addressing problem spots! We added the mosquito supression service and it has given us our outdoor space back! We love ABC and all techs are highly qualified and trustworthy!"
Need Pest Control For Your Business?
We understand that businesses have different needs than residences. That's why we have specially trained technicians who can service your business.
ABC's Complete List of Home Services in Houston
Why deal with multiple service providers when ABC can do it all?