Pool Remodeling in Houston, TX
Are you ready to finally have the pool of your dreams? Transform your space into a tranquil and fun backyard oasis with the help of the pool experts at ABC Home & Commercial Services. ABC can help with pool remodeling projects of any size, including resurfacing your pool, installing new tile, adding a water feature and even attaching new ladders or lighting. When it comes to pool remodeling, Houston homeowners know there is one company they can count on to provide the best at an affordable price: ABC.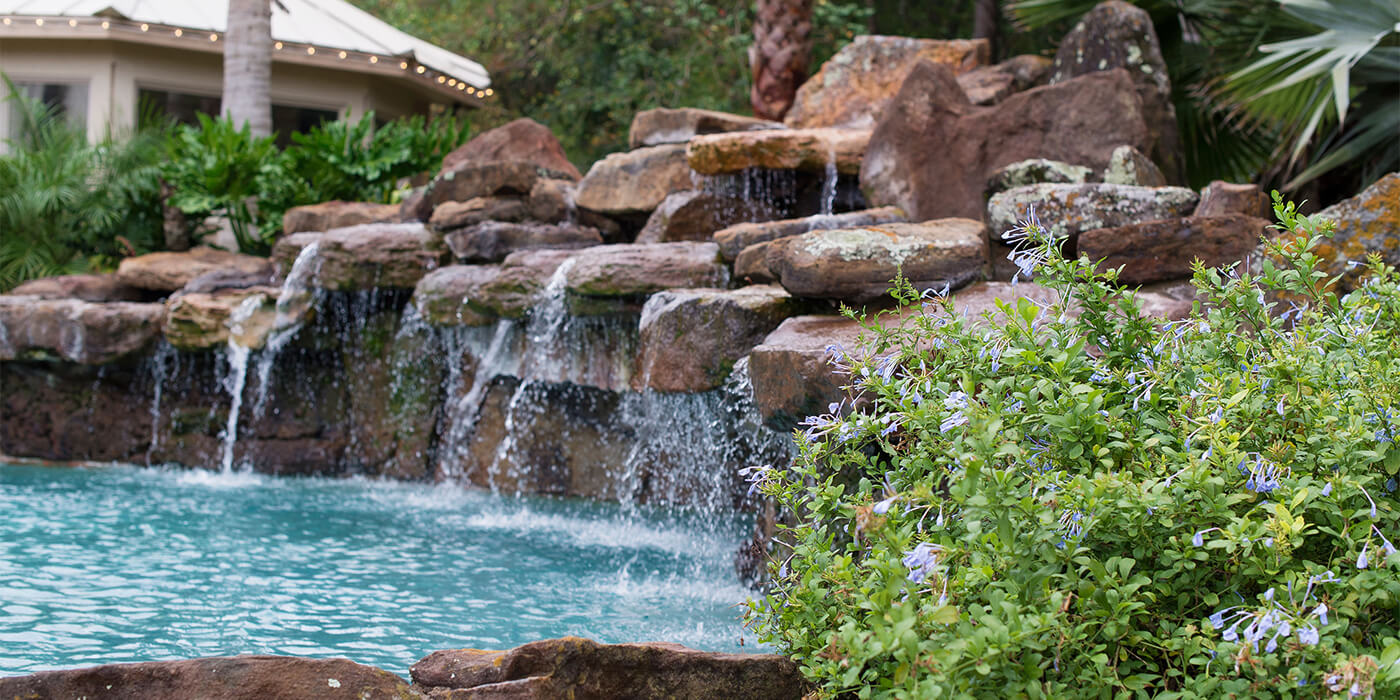 ABC can take on virtually any pool remodeling project, large or small. Our highly skilled and knowledgeable pool experts can help you with projects such as:
Updating your tile
Replastering or resurfacing
Switching to LED lighting
Upgrading to more energy-efficient or newer equipment
Adding a water feature, such as a fountain or waterfall
One reason to choose ABC for your pool remodeling project is that you can take advantage of our other services to further enhance your pool area, including:
The ABC Process
1. Contact ABC
When you contact us, we will learn more about your pool and your property.
2. Get An Estimate
We'll provide you with an estimate for routine pool cleaning. We can usually give this to you over the phone.
3. Perform Services
We'll get you on the schedule for routine pool cleaning.
4. Follow-Up
After each visit, we will update you on the work we performed and provide any helpful follow-up instructions or other guidance.
There are many reasons you might want to give your pool a facelift, including:
A leak which causes a drop-off in water level that is more than what you might expect to experience through evaporation.
Outdated mechanical systems which require regular repairs.
A lack of safety features which can make your pool more enjoyable for family and guests, including ladders, railings and a safety fence.
Worn out surfaces, coping and fixtures which show signs of wear and tear over time.
A tired or out of date look which is now out of fashion or doesn't match your style or taste.
A desire to transition your pool to saltwater.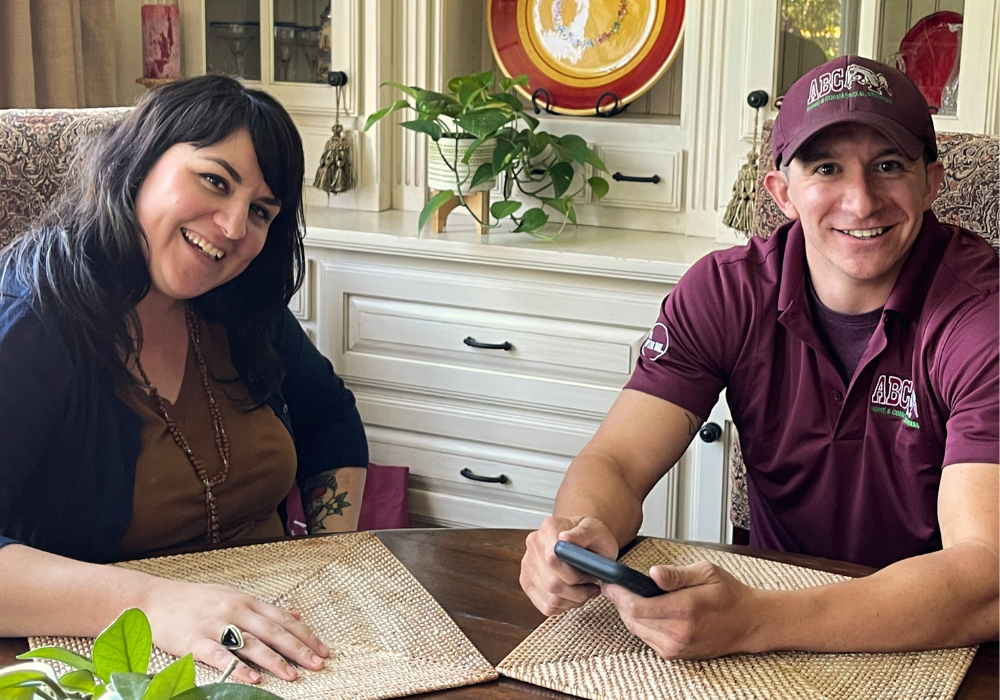 Get Started
We offer a full range of hot tub & pool services.
Pools are fantastic if you have a family. However, having a pool is a big responsibility, especially if you have young children who are not yet able to swim. You should never leave children unattended near your pool. Make sure your child learns how to swim as early as possible. In addition, you may want to consider the following upgrades, if your pool area does not already have these features:
A pool fence which completely surrounds your swimming area from your house and is at least four feet tall. The fence should have a self-closing and self-latching gate which is out of your children's reach.
An alarm which sounds when the door to the pool opens.
A rigid pool cover for when the pool is not in use.
An underwater motion-activated alarm to alert you when there is activity underneath the surface of the water.
You may decide that it's worth investing in a Coast Guard-approved life jacket for your swimmers-in-training, or having a rule that these swimmers wear a life jacket in the pool at all times. If you host a pool party, you may consider hiring a lifeguard to make sure that your guests stay safe.
Frequently Asked Questions
Can ABC update the area around my pool?
If you'd like to refresh your deck, ABC can apply a fresh coat of paint and even engrave your poolside area with a stamped overlay. We can renovate your outdoor pool area by adding in concrete or modify an existing surface to give it a more updated look.
You can count on ABC to take your project to the next level by adding just the right finishing touches to your new beautiful outdoor space, whether it's new outdoor lighting, fresh landscaping or both.
How long will my pool remodeling project take?
As you might expect, each pool remodeling project is slightly different. Installing existing equipment usually only takes one service call, while a full remodel can take up to a few months. When ABC first comes to your property to learn more about what you would like done, our technicians will work with you to create a schedule to accommodate your needs. In most cases, homeowners do not need to be present for longer projects once work has begun.
Can you do my pool remodeling project in stages?
We understand that your budget might not allow you to make all your desired changes at once. We are happy to work with you on a schedule for your pool remodeling which best accommodates your needs.
Can ABC install equipment I already have?
Yes! ABC can install new pool equipment you may already have on hand but haven't gotten around to installing, such as ladders, pool cleaners and lighting. For added convenience, you may choose to purchase this pool equipment directly from ABC, and we can do all the installation for you!
Can ABC do pool cleaning and repairs?
ABC is a full-service pool provider. That means that in addition to taking on pool remodeling projects, our expert pool technicians can perform routine cleaning, maintenance and handle any repairs for your pool.
Get Started
We offer a full range of hot tub & pool services.
More Hot Tub & Pool Services In Houston
What Our Customers Are Saying
"Very friendly and helpful staff. On time and great service. They helped me trap and remove the mice that got into my house. The biggest part of their service is preventing them from coming in again. Every one of the people I dealt with either in the field or at the office were super nice! Highly recommend them. Very happy with my service."
"Professional staff, easy to schedule, and great communication. From the very first visit technician was efficient and pointed out a few areas to be aware of. Overall very impressed with quality of service. We have used ABC from the fall 2019 and still very satisfied. Our tech is amazing and does a great job addressing problem spots! We added the mosquito supression service and it has given us our outdoor space back! We love ABC and all techs are highly qualified and trustworthy!"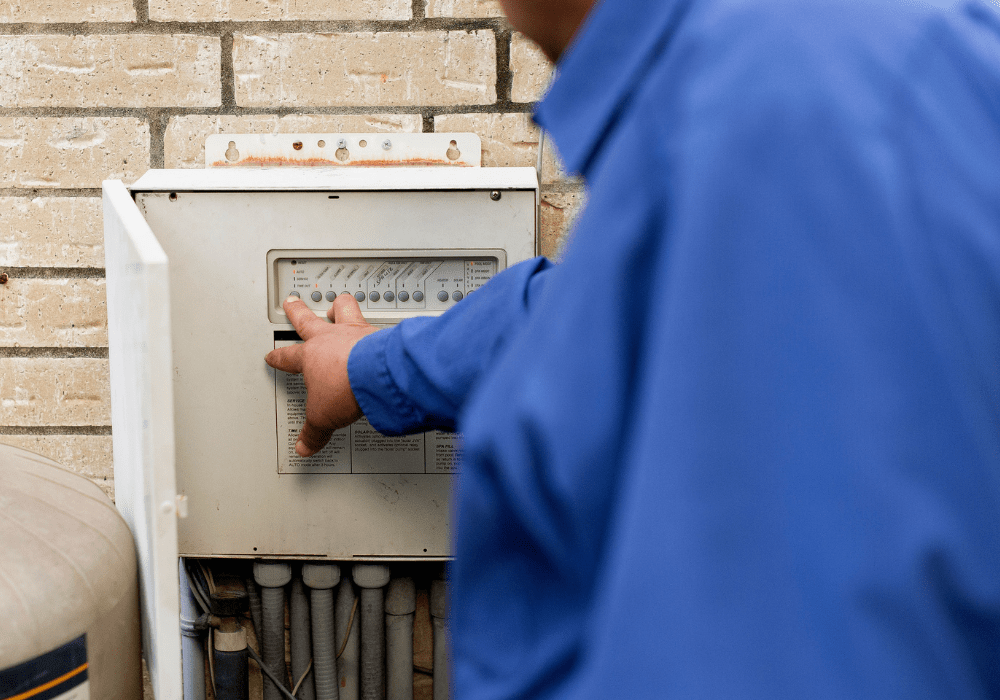 Need Pool Service For Your Business?
We understand that businesses have different needs than residences. That's why we have specially trained technicians who can service your business.
ABC's Complete List of Home Services in Houston
Why deal with multiple service providers when ABC can do it all?