Swimming Pool Cleaning & Repairs in Belton, TX
The warm weather in Texas allows ample time to enjoy your pool, and there's nothing more frustrating than trying to take advantage of the season when one of your pool components isn't working properly. Many of us lack the expertise and time to diagnose and successfully handle all of the issues that come up when maintaining a pool. When it comes to pool repair, Belton homeowners count on ABC Home & Commercial Services to fix pool problems, so you can get the most out of your pool time, any time.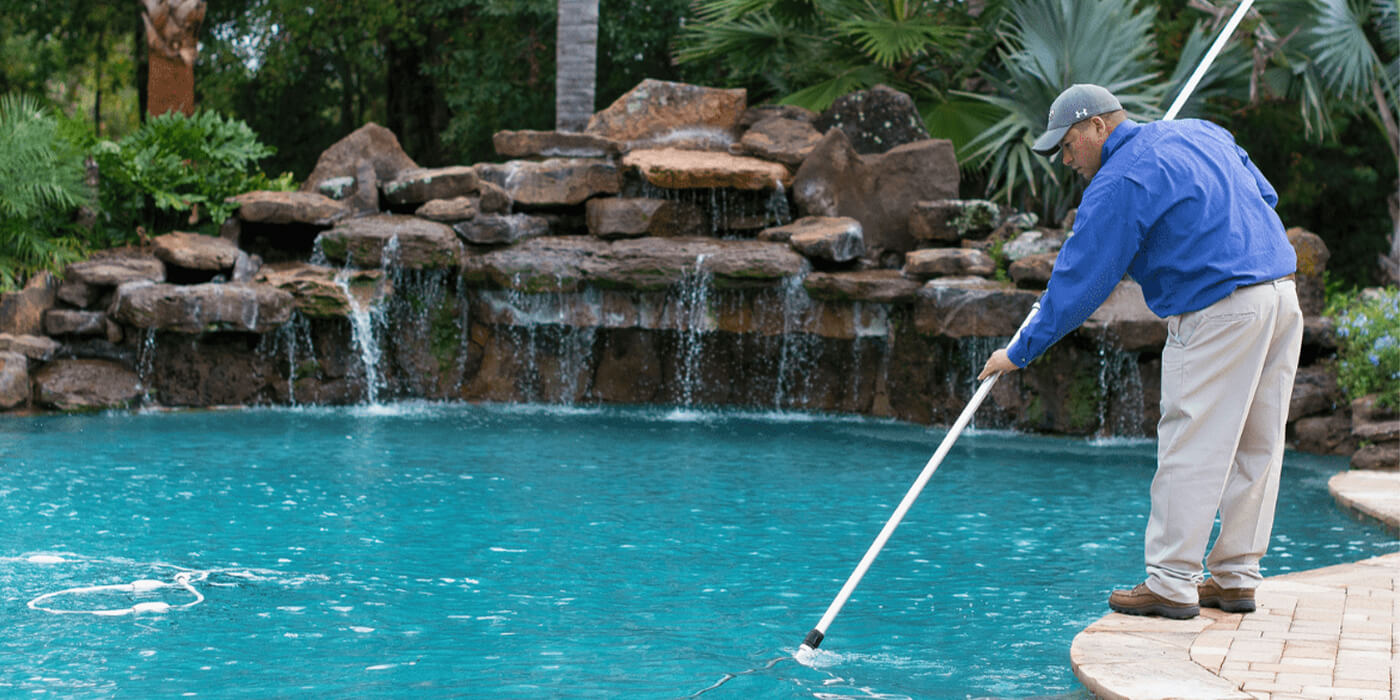 Water looking murky? Hear a strange noise? Have a broken part? We can help!
Our highly trained and experienced technicians have probably fixed just about every swimming pool problem you can imagine. Additionally, our pool specialists are licensed and have experience fixing and maintaining most brands of pool or spa equipment.
Here are some of the more common reasons Belton/Temple area pool owners call on ABC for help:
Pool water being green or cloudy
A pool pump that suddenly stops circulating water
An accumulation of debris, leaves, or algae that is not being removed by your filtration system
Damaged or non-working filters
Problems with your pool heater, including when the water stays colder than normal
Leaking pipes or pump housing
Unexplained low level of water in your pool
Pool pumps that stop priming completely or other parts that stop completely or turn off prematurely
Broken or worn fixtures or other parts
As with any type of mechanical problem, the sooner you call us, the easier (and less expensive) the repair will be.
How Our Pool Services Work
Step 1. Contact ABC
When you contact us, we will schedule a service call to evaluate the problem. For emergencies, we will send a pro to your home as soon as possible.
Step 2. Get an Estimate
We'll provide you with an estimate for all needed services. Once we get your approval, our pros will get right to work.
Step 3. Pool Service
We will come to your location to clean, service, and maintain your swimming pool, or make needed repairs.
Step 4. Follow Up
We will update you on the work we performed and provide any helpful follow-up instructions or other guidance.
We understand that you have many choices here in the Belton and Killeen area when it comes to pool repair. Our customers tell us that they chose ABC because we conduct thorough background checks and drug testing on all our employees. Our pool specialists are licensed, so they have the training and tools to handle a wide range of pool problems. Last, but certainly not least, we treat your pool as we would our own.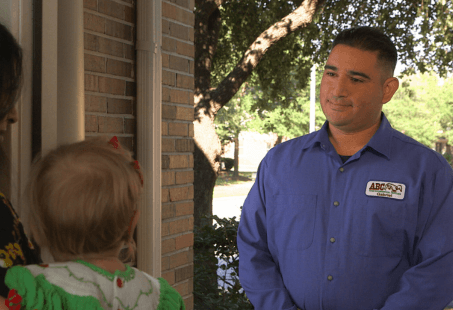 Get Started
ABC offers a full range of swimming pool maintenance and repair services.
FAQs About Our Swimming Pool Services
What's your timeline like for handling swimming pool repair requests?
Things always seem to break down when you least expect them, so we completely understand that you want someone to come over right away to fix your pool problem. That's why we do our very best to get a pool specialist to your home as soon as possible to take a closer look and see how we can get your pool parts working again. Our customers tell us that they keep coming back to ABC because we can quickly diagnose any issue and get things working smoothly again.
If you can't repair my pool equipment, can you replace it?
As with other things in your home, at some point, you'll face a decision about whether to fix or keep a broken part or whether you need to consider a replacement. ABC can recommend replacement parts and install them when needed.
Can you fix my in-ground and above-ground hot tub?
ABC is proud to be a full-service pool and spa provider. Our licensed specialists have the experience to repair any brand of equipment for your hot tub and your pool. Give us a call!
Do I need to be home when you make repairs to my pool?
In most instances, we can do the work while you're away, provided you let us know how to access your pool area. We do ask that you always make sure pets and children are inside, so we can focus on our work and keep the environment safe.
Once our specialist diagnoses a problem, he or she will be in touch with you to review the findings and recommend the next steps. No repair work will be done until we get your approval. Usually, we can implement a fix on the same visit. In some cases, we'll need to come back if we need to order a part. We make every effort to get your pool up and running again as quickly as possible.
Get Started Today
We offer a full range of swimming pool & spa services.
What Our Swimming Pool Customers Say About Us
"One of ABC's electricians, Joshua, did a fantastic job installing shop lighting (inside/outside), a few panels, and re-wiring multiple areas. As a small-business owner, I know how hard it is to find great workers. Josh and his team are exceptional, and ABC should keep a hold of him."
David Scheinfeld
11/28/2022
"I have been using ABC pest for over 10 years and they have been absolutely great. Very responsive and thorough work. I just signed up for their lawn care service and worked with Tyson Hoff who has exceptional customer service and followed through on everything we discussed. As a client, it is so refreshing and nice to feel heard by Tyson/ABC and then everything we discussed followed through on. I highly recommend ABC!"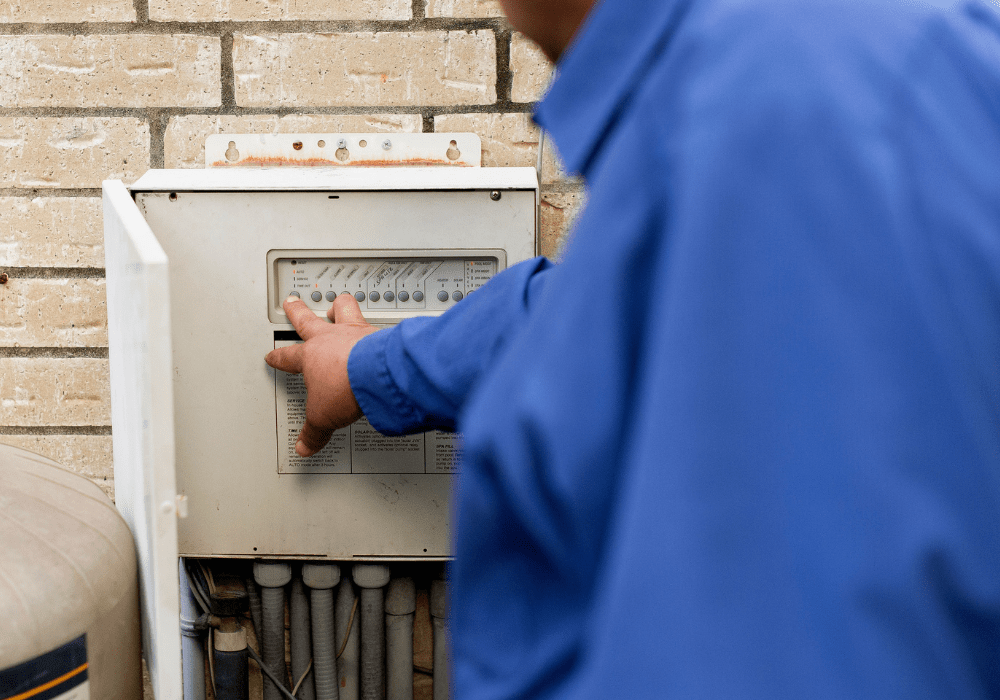 Need the Swimming Pool For Your Business Serviced?
We understand that businesses have different needs than residential clients. That's why we have specially trained technicians who can service your commercial swimming pools.