Pool Service in Austin, TX
Having a pool provides you with a built-in retreat from a busy workday, a gathering place and increased property value. However, few pool and hot tub owners have the time or expertise to handle all of the necessary, but time-consuming, tasks and fixes. When it comes to pool service, Austin homeowners trust the pros at ABC Home & Commercial Services to provide routine cleaning, repairs, ongoing maintenance and remodeling.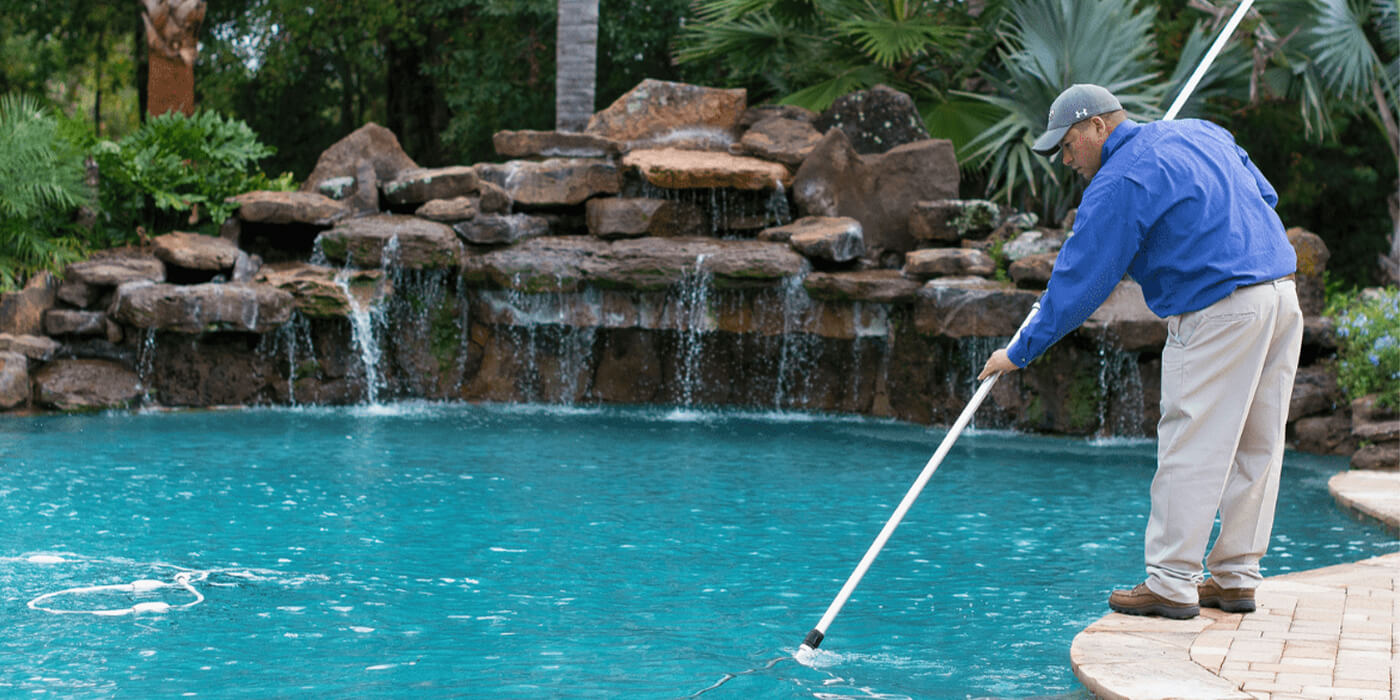 Expert & Reliable Pool Services
As with most of the larger ticket items we have in our homes, investing in routine maintenance can help identify and correct and potential issues before they turn into big—and costly—headaches. ABC's pool experts can come monthly or once a season to inspect your filters, skimmers, drains, ladders and other pool components to ensure everything is in working order. We'll also perform the regular duties of our pool cleaning technicians, you'll come home to a pool that's been brushed, skimmed and vacuumed. We'll also make sure your pool is balanced so that all the chemicals in your pool are at manufacturer-recommended levels.
The ABC Process
1. Contact ABC
When you contact us, we will schedule a service call to evaluate the problem. For emergencies, we will send a pro to your home as soon as possible.
2. Get An Estimate
We'll provide you with an estimate for all needed services. Once we get your approval, our pros will get right to work.
3. Service
We will come to your property to clean and maintain your pool and hot tub, or make needed repairs.
4. Follow-Up
We will update you on the work we performed and provide any helpful follow-up instructions or other guidance.
Our pool customers tell us they choose ABC for some of the same reasons they use our company for other home services. First and foremost, our specialists receive extensive in-house training so they have a thorough understanding of the mechanics behind a pool's operation and the ideal chemical components of the water. In addition, ABC is a certified pool operator. This means that our employees receive specialized training in industry best practices and safety considerations. ABC conducts regular background checks and drug testing so you can feel safe having our specialists on your property. Last, but certainly not least, our specialists treat your pool as they would their own.
Frequently Asked Questions
How often will you clean my pool?
We are happy to work with our pool customers to create a schedule that works for you for your pool cleaning. The factors which influence how often we recommend a pool be cleaned include what type of pool you have, what time of year it is and how often you use your pool.
Does ABC service salt water pools?
Yes! Many Austin-area homeowners have salt water pool systems or are considering making the switch. Our pool specialists can advise you on the benefits of a saltwater pool, as well as the process to convert your pool to salt water. ABC can convert your pool to salt water and provide any cleaning and repair services once you have a saltwater pool. We can then perform routine maintenance so that you have more free time to enjoy your pool.
Do I need to be at home while you are working on my pool?
If you sign up for regular pool cleaning, after an initial visit so you can give us a brief overview of your pool and its parts, we can return when you are not at home, provided that you give us instructions on how to access your pool area. In the case of repairs or maintenance, we prefer to have the chance to meet with the pool owner in person so that we can more easily review the recommended next steps and quickly get your pool up and running again.
Why is my pool water green?
One of the most common questions we hear from pool owners is why pool water can sometimes turn to a greenish color. A few reasons why your pool water may have morphed from crystal clear are filter build-up, chemical imbalance and problems with your pump. The main ways to fix this problem are to add sanitizers, perform a shock treatment and add algaecide.
How often should I be testing my pool's chemical levels?
Keeping your pool chemically balanced is the primary way to keep your pool safe for your swimmers. For residential pools, we recommend checking your pH and other chemical levels at least two times a week.
How long should I wait after chemicals are added to use my pool?
Your pool will be safe to swim in once chemicals have been circulated throughout the water. Within the pool industry, there is agreement that all the water in the pool needs to pass through your filter once in order for chemicals to be completely distributed throughout the water. For residential pools, this generally happens between 8 and 12 hours, which is why many chemical adjustments are made at night. By doing so, your pool will be ready to swim in the following day.
Get Started
We offer a full range of pool services.
What Our Customers Are Saying
"I hired the handyman service from ABC to take care of miscellaneous stuff around my house that has been long overdo! They sent Robert (Bob) who was terrific! He came over with a smiling face on a Monday morning!! I found him very knowledgeable and proficient about his trade. He has a "can do" attitude which was truly appreciated. I would highly recommend him! A really nice guy!"
"First time using ABC and have been very pleased so far. They are very professional, their specialties and technicians are very well informed and trained in their departments. We have spoken to the rodent control and the AC department. Everything was relayed to me about the process and the follow up was very through from start to finish with emails, phone calls and detailed reports. Very impressed with their whole process. Great job ABC!!!"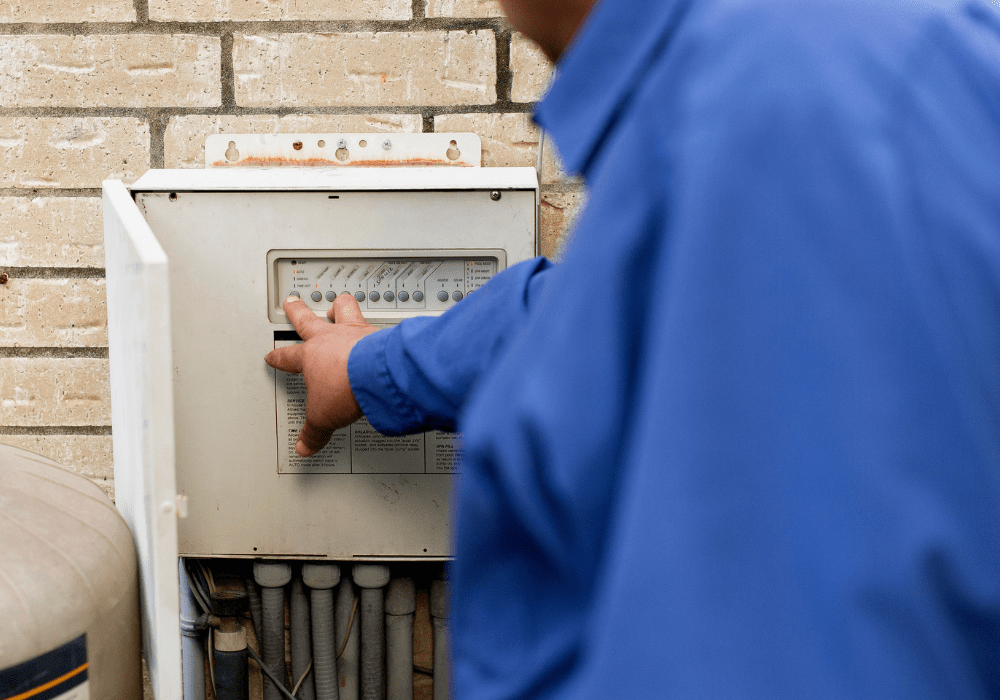 Need Pool Service For Your Business?
We understand that businesses have different needs than residences. That's why we have specially trained technicians who can service your business.
ABC's Complete List of Home Services in Austin
Why deal with multiple service providers when ABC can do it all?