Wildlife & Rodent Control in Austin, TX
Lush greenbelts and pristine Hill Country spaces make Central Texas a beautiful oasis. Unfortunately, that natural beauty also provides an ideal environment for a variety of rodents and other wildlife that make their way into our homes. Luckily, ABC Home & Commercial Services can help! Our knowledgeable pros provide effective wildlife and rodent control in Austin so you won't have to worry about these animals making your home theirs.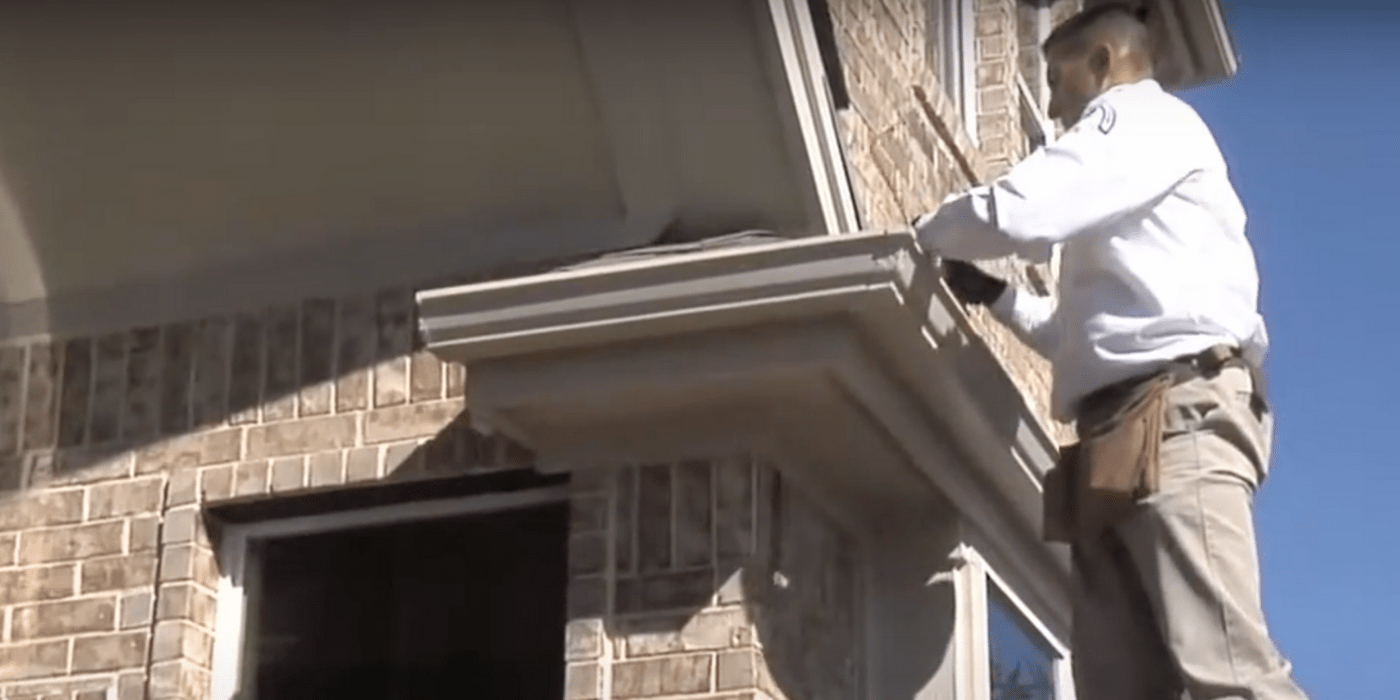 Download Transcript
Depending on which area of Austin you live in, any variety of rodents or animals may become an unwelcome presence in your home. Mice and rats are the most common rodents, but we also help our customers with squirrels, raccoons, opossums and armadillos.
All of these rodents can create problems. They may gnaw through electrical lines and water lines, create holes in walls via sheetrock, baseboards and siding, and get into and spoil stored food. They also pose a health risk when they take up residence in your home (even if you don't actually see them) because they carry pathogens in their urine and feces, which they spread around your home as they mark trails and go about daily activities.
The ABC Process
1. Contact ABC
When you contact us, we will schedule an inspection to get an understanding of the problem. In some cases, we can give you a quote over the phone.
2. Get An Estimate
If you have an inspection, we will send you a custom treatment plan and estimate afterward. Once we get your approval, we will schedule your treatment.
3. Treatment
We will come to your property and treat for pests in common hiding and nesting areas. Over time, you will start seeing less and less pest activity.
4. Prevention
Customers with our ongoing pest management services will receive periodic retreatments to prevent the return of the most common pests in our area.
We use a thorough treatment approach that has proven successful against every form of rodent and wildlife. First, a licensed inspector will inspect your home to determine the nature and extent of the problem. Whether it's one pest or many, our inspector will zero in on the problem, where it exists and how extensive it is. Then, a highly trained rodent and wildlife control specialist will use the information gathered by the inspector to apply a treatment that is specific to the problem you are facing.
The specialist may set traps, find and close potential entry points through which the pests are getting into your home, maintain and remove wildlife caught in traps. We take the process seriously and we offer a full one-year warranty on our service.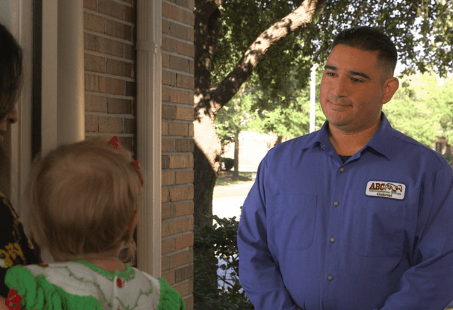 Get Started
We offer a full range of pest control services.
Rest easy with ABC's team working at your home. Not only do all employees undergo a criminal history check and drug screening, but with any service that requires licensure for work to be performed, ABC has it covered and is completely certified. Leave the work to our experienced, trained, and friendly service team.
Frequently Asked Questions
Can I handle rodent control myself with some traps and some bait?
You can use a variety of mousetraps and similar devices to try to get rid of a lone mouse or a rat. Your cat may even think a mouse is little more than a snack. But odds are that if you see one mouse (or rat) there are others you don't see.
A single mouse can produce a litter of six to eight mice in just three weeks. Moreover, they are adept at hiding during the day, and then venture out at night in search of food. For other, larger forms of wildlife, basic traps won't work at all—you need a professional solution.
Ultimately, in doing it yourself, catching them isn't your biggest hurdle. By far the hardest part is finding their access and egress points and permanently sealing those up – otherwise…
Get Started
We can create a treatment plan that targets these pests, so you can have peace of mind.
More Pest Control Solutions
What Our Customers Are Saying
Julie Harrington
10/19/2021
"I love having ABC! They are always well groomed, nice appearance, knowledgeable, courteous on time. AND most importantly, I feel SAFE when one of their employees come. Okay I know a lot of men customers do not have to worry about these situations, however, sadly, us women, do. It is my perspective that men have no concept how very important that is to us women, it is Very IMPORTANT! Over these past 25 years our family has lived in Austin, ABC has reflected the highest of standards and work ethic. I wish every company and/or business reflected the professionalism, courtesy and quality service that ABC and Bobby Jenkins has shown to us all these years. 👍🏼👏🏼👏🏼"
"I hired the handyman service from ABC to take care of miscellaneous stuff around my house that has been long overdo! They sent Robert (Bob) who was terrific! He came over with a smiling face on a Monday morning!! I found him very knowledgeable and proficient about his trade. He has a "can do" attitude which was truly appreciated. I would highly recommend him! A really nice guy!"
Need Pest Control For Your Business?
We understand that businesses have different needs than residences. That's why we have specially trained technicians who can service your business.
ABC's Complete List of Home Services in Austin
Why deal with multiple service providers when ABC can do it all?