Water & Gas Line Repair in Austin, TX
Issues with pipes and gas lines are best left to the pros. When looking for experts for water and gas line repairs, Austin homeowners turn to the company they know will get the job done right: ABC Home & Commercial Services. Our licensed specialists can diagnose and resolve any minor or major problem that you're experiencing so you can go back to your normal routine.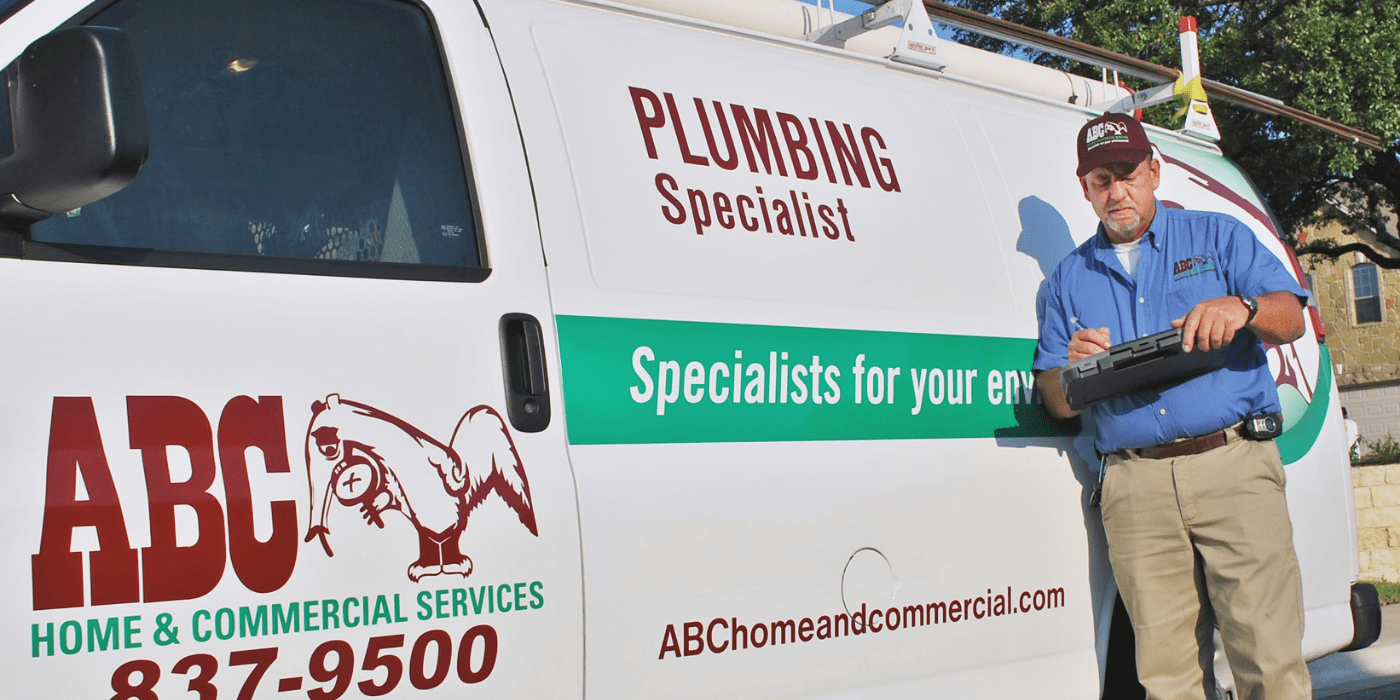 Gas and water leak testing are areas of specialization for ABC plumbers. Our plumbers are fully licensed and can perform leak testing and repair.
The ABC Process
1. Contact ABC
When you contact us, we will schedule a service call to evaluate the problem. For emergencies, we will send a pro to your home as soon as possible.
2. Get An Estimate
We'll provide you with an estimate for all needed services. Once we get your approval, our pros will get right to work.
3. Perform Services
We will work quickly to perform the desired services. At the end of your service call, we'll update you on what we did and any other needed follow-up.
4. Comfort Guarantee
If you are unhappy with our work, let us know and we will send someone back to your home to make things right at no additional cost.
With gas leaks, the most common symptom is the smell of gas. Great care needs to be taken with gas leaks, and both ABC and your local gas utility may work on your problem jointly. If your gas has been shut off by the utility, ABC can perform the necessary repairs and coordinate with the gas company to have your system inspected and turned back on. The inspection to re-establish service is a mandatory process when the gas company has been called out to turn off the system. Gas companies typically do not perform repairs on the "home side" of a gas system and will refer you to a licensed plumber to perform the work. Once the work is performed and the gas company inspects the repair, they will turn the system back on.
With water leaks, the main clues are soft, wet spots in the yard or visible water standing or running down driveways and sidewalks. Additionally, another clue is a sudden, substantial increase in water bills. If you suspect a water leak, contact ABC, and we'll find the source, price the repairs and have you back to normal as quickly as possible. It's also worth noting that some utilities will credit some of your excessive water bill, with proof from you that there was a leak, and a plumber inspected and repaired the problem. Be sure to save all of the paperwork from the ABC plumber for proof.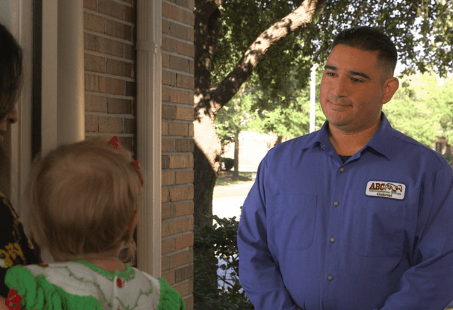 Get Started
We offer a full range of plumbing services.
ABC is a slab leak specialist. Slab leaks are the most damaging type of residential leak, so call us right away if you have sunken spots in your slab or buckling of floorboards, wet slab or carpet, or unexplained high water bills. These can all be signs of a serious water leak. However, most water leaks are not necessarily slab leaks. The most common type of leak is where the water pipe (commonly, PVC pipe) from the utility supply line attaches to the copper fitting at the edge of a home's slab. This is commonly mistaken for a slab leak because of its proximity to the slab.
Other types of leaks can come from damage to the pipe from ground-shifting with weather changes or someone working in the yard and accidentally puncturing the water line. Contact ABC for any suspected water leak, and we'll determine the true nature of the leak.
Frequently Asked Questions
Does ABC repair or install backflow devices?
Yes. The most common type of backflow devices in a residential setting are the ones attached to a swimming pool or a sprinkler system. While some companies may only be able to perform backflow testing, ABC's licensed plumbers can perform all necessary testing and repairs & installations when needed.
Get Started
We offer a full range of plumbing services.
More Plumbing Solutions in Austin
What Our Customers Are Saying
"09/15. Their supervisor John P came in Today. He removed "Y" from disposal and installed drain saddle with faucet air gap. John spent time to identify the issue, explained what was wrong with the installation and fixed the problem under warranty. Thank You. 09/14 I wish I could give negative stars. We installed a water softener and drinking water faucet in December 2020. The water softener works fine, but the drinking water faucet leaks water on and off, and the water smelled and tasted weird. Bryan came in March of 2021 to look at the leak and water tasting odd issues. He fixed the taste of the water by changing the filter. But the water has been leaking randomly. We called again in September of 2021 to see if they could re-look at the leak as we are tired of it and still under warranty. Brian called on the day of the service and said he would charge us to take a look and was very rude on the phone. He laughed at me as I was the root cause of the issue and called me ridiculous. He told me to use my garbage disposal properly for the leak to go away. My question is, why would my garbage disposal cause the drinking water faucet to leak? And why would it cost me for someone to look at an issue while still under warranty? My main problem here is around the way Brian talked to me on the phone."
"Matt was great! We don't allow shoes in the house, so he was respectful about keeping the booties on. He wore a mask the whole time, and worked efficiently and cleanly. I don't know how this place was cost wise, but I would happily have them come again!"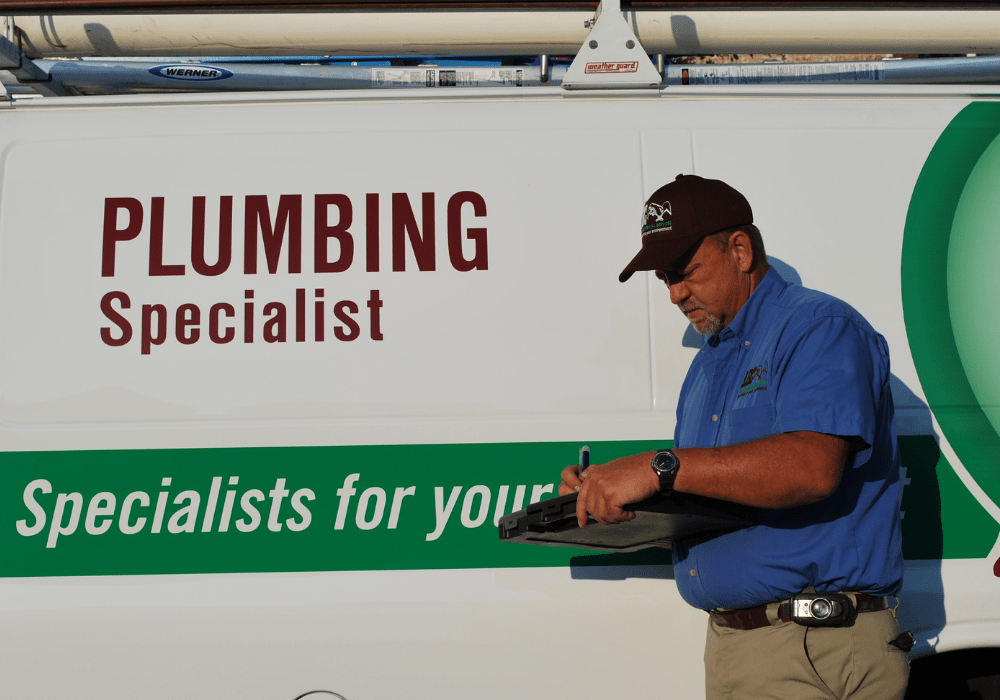 Need Plumbing Services For Your Business?
Don't let a plumbing problem slow your business down. We offer plumbing repair, replacement and installation services for commercial properties.
ABC's Complete List of Home Services in Austin
Why deal with multiple service providers when ABC can do it all?