Water Softeners in Austin, TX
While it's generally safe to use, hard water can cause a variety of problems related to cleaning your home and your family's clothing, washing your family's produce, personal skin conditions, and appliance life expectancy and efficiency. Let the experts at ABC Home & Commercial Services diagnose your home's hard water issues and install the best water softener in Austin for your home and needs.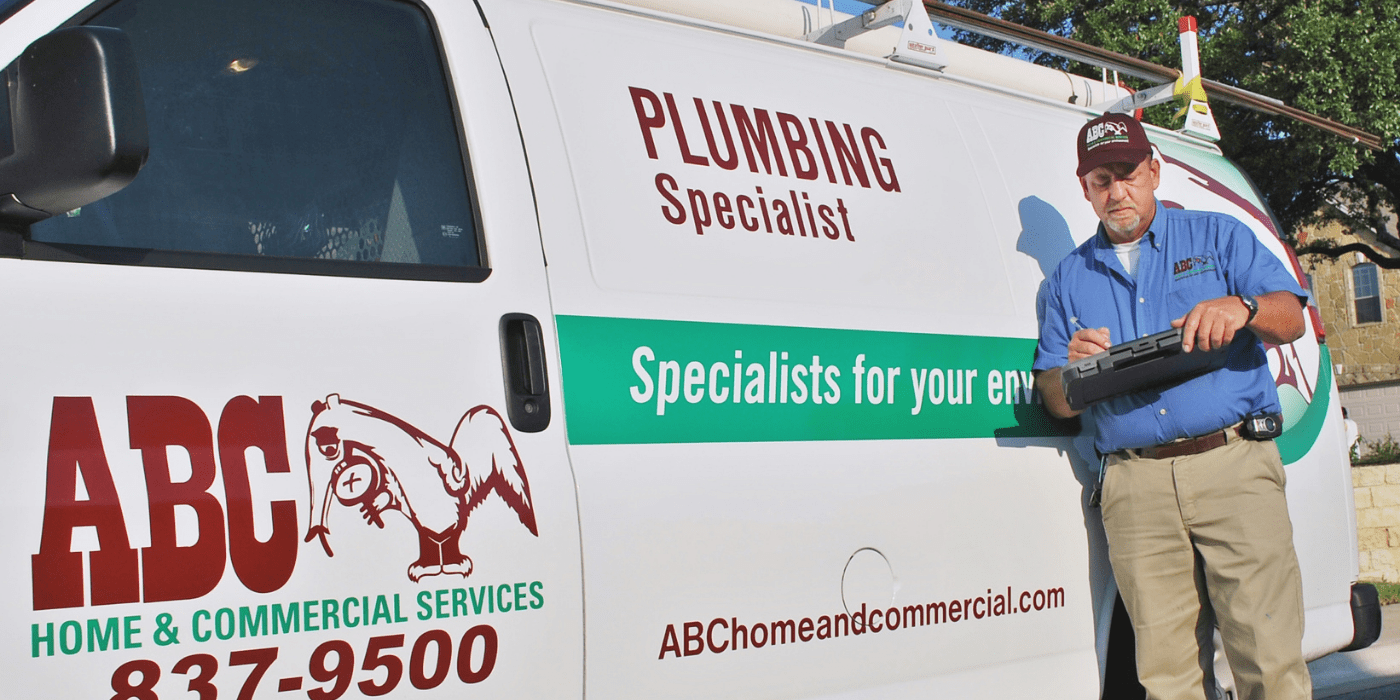 Water softeners treat hardness of water by removing calcium, magnesium, and sediment from the water.
The benefits of taking action to address hard water include:
Reduced build-up of film on tubs, sinks, faucets & wall tiles
Elimination of spotting on glassware, dishes & flatware caused by hard water
Whiter and brighter laundry while using up to 50% less detergent
Elimination of hard water residue in fabrics, which can help clothing last longer
Reduced scale build-up in pipes and up to 29% lowered energy consumption of your water heater due to reduced scale build-up
Decreased amount of cleaning agents and excess water going down the drain and back into your community's ground water and/or water system
ABC offers home water softeners in a single tank cabinet style or a two-tank system. How do you decide which system is right for your home? Our knowledgable specialists will guide you by considering the amount of space available for the system along with the hardness of your water.
The ABC Process
1. Contact ABC
When you contact us, we will schedule an inspection to get an understanding of what you need. In some cases, we can give you a quote over the phone.
2. Get An Estimate
We'll provide you with an estimate for all needed services. Once we get your approval, we'll get you on the schedule for your service call.
3. Perform Service
Once we arrive at your home, we will work quickly to perform the desired services.
4. Follow-Up
We will update you on the work we performed and provide any helpful follow-up instructions or other guidance.
One of the biggest misconceptions about water softeners is that the salt is what softens your water. What actually softens the water are the thousands of resin beads inside your softener that filter out hard water minerals.
Water softeners use a negatively charged ion exchange resin to collect the impurities from your water. The resin becomes charged when it mixes with a sodium or potassium solution. The salt in the water softener isn't what softens the water; it is what enables the resin to collect and remove the hardness from your water.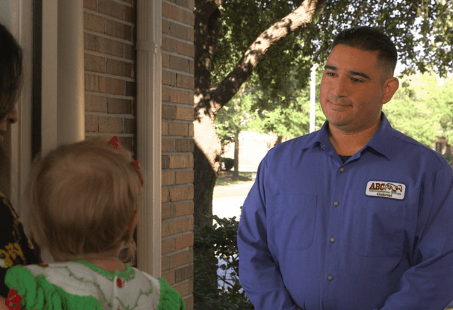 Get Started
We offer a full range of water quality services.
Water softeners today have the benefits of smart home technology and high quality construction to keep your water cleaner and safer than ever before.
Some features of our water softeners include:
Wi-Fi and smart phone app monitoring with technology that sends continuous and excessive water use, system error, low salt and service reminder alerts — including a water-to-drain sensing alert notifying you when an excessive amount of water is going to drain
Water meter allowing for chemical feed dosing, flow switch operation and water use information
Patented electronics digital demand module with sophisticated but easy-to-use electronics capturing historical usage patterns to predict future needs for precise regenerations
Multi-wrap fiberglass reinforced resin tank liner that will not deteriorate, rust, or corrode
Full one-Inch riser with self-cleaning distributors, built one inch in diameter for increased flow rates, ensuring household demand is adequately met with automatic cleaning by counter-current water pressure
Patented stratified resin bed with a layered mix of fine and standard size resin providing superior filtration and iron removal without sacrificing flow rate capability
Washed quartz underbedding for a cleaner, more thorough regeneration of the resin
Positive-action brine valve with snap-together construction to eliminate the use of solvents that may contaminate water
Frequently Asked Questions
What is hard water?
To understand soft water, we need to know what makes water hard. Hard water is water that has a high mineral content. It's a natural result of minerals like calcium and magnesium accumulating during the water cycle, and it can happen with well water and even city water. The more calcium and magnesium dissolved in the water, the harder the water becomes. This is why certain cities and counties within the same state can have varying degrees of water hardness.
A water softener system treats your water at the point it enters the home. Having soft water means removing these hardness impurities before the water travels through your pipes and into your water-using appliances and before you draw water from the taps of your bathrooms and kitchen. Soft water is less than 1 gpg, whereas hard water is anything above 7gpg. Over 85% of households live in hard water areas.
ABC offers you a water softener system and reverse osmosis drinking water system, creating the healthiest water for all uses.
Get Started
We offer a full range of water quality services.
More Water Quality Solutions in Austin
What Our Customers Are Saying
"I hired the handyman service from ABC to take care of miscellaneous stuff around my house that has been long overdo! They sent Robert (Bob) who was terrific! He came over with a smiling face on a Monday morning!! I found him very knowledgeable and proficient about his trade. He has a "can do" attitude which was truly appreciated. I would highly recommend him! A really nice guy!"
"First time using ABC and have been very pleased so far. They are very professional, their specialties and technicians are very well informed and trained in their departments. We have spoken to the rodent control and the AC department. Everything was relayed to me about the process and the follow up was very through from start to finish with emails, phone calls and detailed reports. Very impressed with their whole process. Great job ABC!!!"
Need Water Quality Services For Your Business?
The quality of the water at your business matters. We can advise you on what water filtration system will be best for you and your customers.
ABC's Complete List of Home Services in Austin
Why deal with multiple service providers when ABC can do it all?