Washer Repair in Austin, TX
One of the hardest working appliances in our homes is our clothes washer. When something goes wrong, our laundry can quickly pile up, becoming a major inconvenience. Thankfully, the appliance repair specialists at ABC Home & Commercial Services can quickly troubleshoot your clothes washer issues. We offer washer repair in Austin and the surrounding areas for nearly any make or model of washing machine.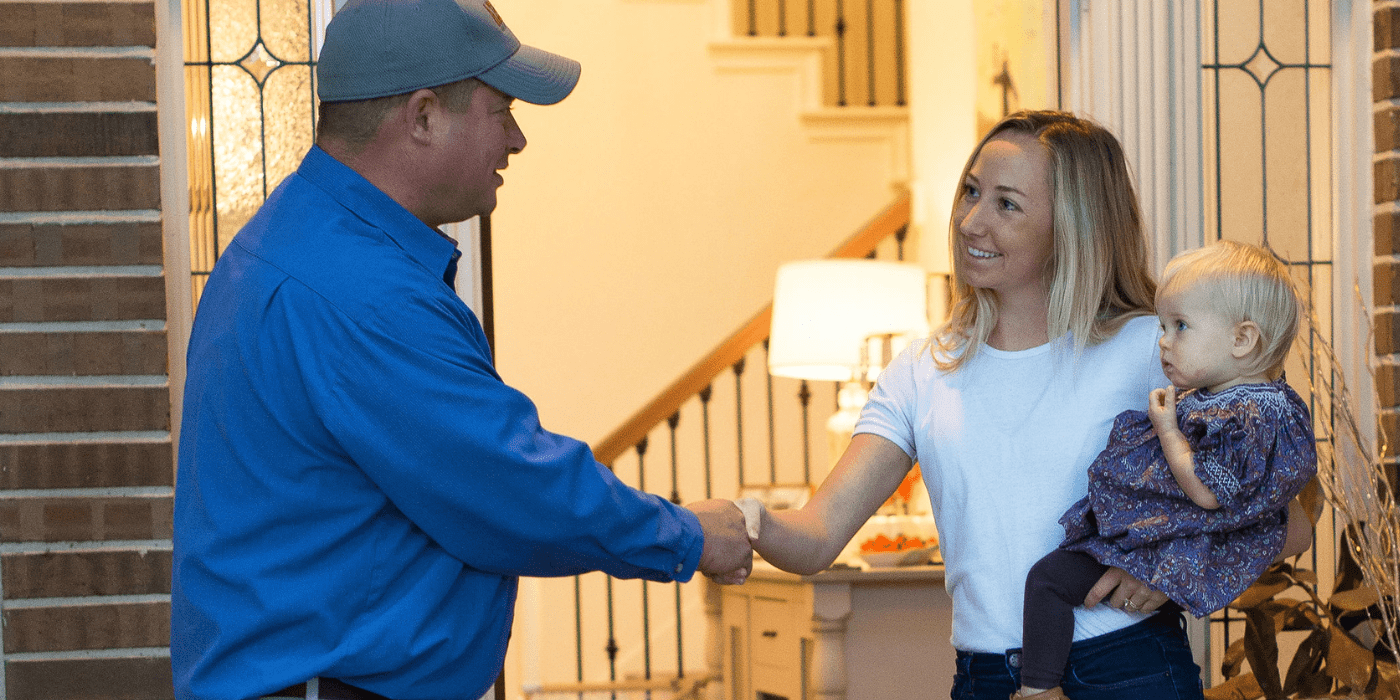 Our experienced appliance repair specialists can help you with any nearly any problem you've come up against with your washing machine. We can work on nearly any brand of washer and are equipped to repair or replace any component. Also, we can connect your new washing machine for you, so you know everything is working as it should.
We most commonly get calls regarding:
A washer that won't turn on
Water pooling in the bottom of a washer at the end of a cycle
A washer that won't spin
Water leaking out of the washing machine
Detergent not dispensing
A washer that is shaking and moving more than normal
A very loud washer
Smelly washers
A washer that stops before the end of the cycle
If your washer just won't turn on, we recommend first checking to see if it is still plugged in before giving us a call. Because of the nature of washing machines, these appliances move around and vibrate when they're on. Occasionally, all of this motion causes your washer to become unplugged.
No matter what is wrong with your washer or dryer, the specialists at ABC will be able to quickly diagnose the problem then get to work on fixing it so your normal routine isn't disrupted for long.
The ABC Process
1. Contact ABC
When you contact us, we will schedule a service call to evaluate the problem. For emergencies, we will send a pro to your home as soon as possible.
2. Get An Estimate
We will provide you with an estimate for all needed repairs and a timeline to make those repairs.
3. Perform Services
We will work quickly to perform the desired services.
4. Follow-Up
We will update you on the work we performed and provide any helpful follow-up instructions or other guidance.
As a family-run business, ABC puts a priority on treating your home as if it were our own. To fulfil this promise, we hire only the best of the best. You can have peace of mind knowing that whenever a specialist comes to your home, they will treat you, your family, your property and your belongings with the utmost respect.
In addition, all ABC team members are drug tested and checked for criminal history prior to joining our team. Before performing services, our appliance repair specialists all go through extensive in-house training so you'll receive the same high-quality, consistent level of service you have come to expect from ABC.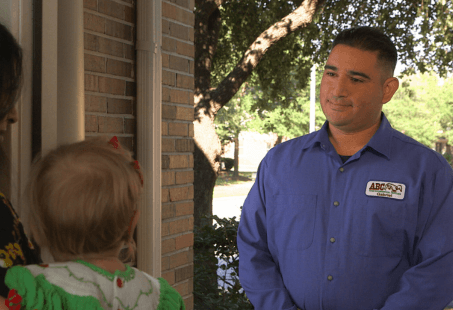 Get Started
We offer a full range of appliance repair services.
Washing Machine & Dryer Maintenance Tips
Front Loading Washers: To prevent mold or mildew growth, wipe off the rubber door seals of the appliance after each use.
All Washing Machines: To prevent the chance of stagnant water & odors in your washing machine, increase air flow through the machine by leaving the washing machine door open when not in use.
For Insurance: Consider replacing the rubber water supply hoses every five years – or whatever period the machine manufacturer recommends. Insurance companies may claim water damage from a hose leak is a result of improper maintenance, and will not cover the subsequent damage.
Dryers: To help with proper functioning, make sure dryer vent hose is not kinked or bent at a severe angle. This can come from having the dryer pushed too close to the wall. Additionally, clean the lint screen regularly.
Frequently Asked Questions
Can ABC work on any type of washing machine?
Yes, ABC can work on top load agitator washers, front load washers and top load impeller washers. Also, we can work on nearly any make or model of washing machine and dryer. Contact us and we can answer any of your questions about the services we provide and how we can help you.
My washer's warm setting isn't very warm. How can I adjust it?
A washer combines water from the hot water tap and the cold water tap to reach a desired warm water temperature. Check to see make sure water is flowing properly from the warm water tap. Also, remember, during colder weather, overall water temperature can be affected. Additionally, remember to check your water heater for proper operation.
Why isn't my washer rinsing all the suds from my laundry?
You may be using too much detergent. Concentrated detergents can be used at much lower measures. Check the detergent packaging for the proper amount per load. Also, if your home has a water softener, even less detergent will be required.
Can you work on my clothes dryer?
Yes! ABC can work on your dryer, as well as your washer. We often take for granted how easy it is to use these appliances. So when either (or both) of these appliances are not working properly, your laundry can quickly get out of hand.
The appliance repair specialists at ABC often get called in when homeowners notice the following types of problems:
A dryer that won't heat up
A dryer that shuts off prematurely
A very loud dryer
Issues with a dryer not starting
A dryer that takes too long to dry clothes
Clothes that aren't tumbling in the dryer
Reach out to ABC, and we would be happy to quickly get your dryer up and running again.
Why does my dryer take so long to dry a load?
Try checking the vents for blockage. An average laundry load should take about 45 minutes. If you're experiencing loads taking more than an hour to dry, call ABC to have your dryer vent system checked. If the dryer is blowing cool air, it could require a new heating element.
What about softening sheets? Will they harm my dryer?
The sheets won't damage your dryer, but do make sure you clean your lint filters before each use. This will prevent build-up of softening agents on the moisture sensor and keep your dryer running more efficiently.
Can you advise me on whether to fix or replace my clothes washer?
With any appliance, there comes a time where you have to make the difficult decision about whether to invest in a costly repair or purchase a new unit.
Clothes washers tend to last for about 12 years on average. If you have had your appliance about that long, it may be time to start looking into purchasing a new one. Since many new washers are more energy-efficient and require less detergent, homeowners may decide to upgrade their appliance earlier than that once issues arise.
If you are experiencing any of these other issues, it could be time to start washer shopping:
Your washing machine is leaking excessively
There is an abnormal amount of noise coming from your washing machine
Your washer is moving around a lot
There isn't enough water flowing into your drum
Your unit smells weird
One of the appliance repair specialists at ABC would be happy to come to your home and give you an honest assessment of whether it's time to replace or repair your system, if you are still not quite sure what is the wisest move.
What can I do to extend my clothes washer's life?
There are a few things you can do to keep your washing machine working longer, including:
Replacing your washer's hose every three to five years
Making sure that your appliance is at least four inches away from the wall
Cleaning your lint filter after every cycle
Rinsing soap residue off the inside of the washer with either a store-bought washing machine cleaner or with a mixture of hot water and vinegar
Only using as much detergent as you need to wash your clothes, as excess detergent can cause wear and tear to your washer at a faster rate and can leave soap residue on your clothes
Avoid overloading your machine
Get Started
We offer a full range of appliance repair services.
More Appliance Repair Solutions in Austin
What Our Customers Are Saying
"I hired the handyman service from ABC to take care of miscellaneous stuff around my house that has been long overdo! They sent Robert (Bob) who was terrific! He came over with a smiling face on a Monday morning!! I found him very knowledgeable and proficient about his trade. He has a "can do" attitude which was truly appreciated. I would highly recommend him! A really nice guy!"
"First time using ABC and have been very pleased so far. They are very professional, their specialties and technicians are very well informed and trained in their departments. We have spoken to the rodent control and the AC department. Everything was relayed to me about the process and the follow up was very through from start to finish with emails, phone calls and detailed reports. Very impressed with their whole process. Great job ABC!!!"
ABC's Complete List of Home Services in Austin
Why deal with multiple service providers when ABC can do it all?