Pool Cleaning in Austin, TX
Pool owners understand that keeping water crystal clear involves a lot of work. Pollen, leaves, wind-borne dust and other materials can easily accumulate in your pool, collecting on the surface, clogging filters and taking away from the beauty of your backyard oasis. When it comes to pool cleaning, Austin homeowners look to ABC Home & Commercial Services for reliable, high-quality service.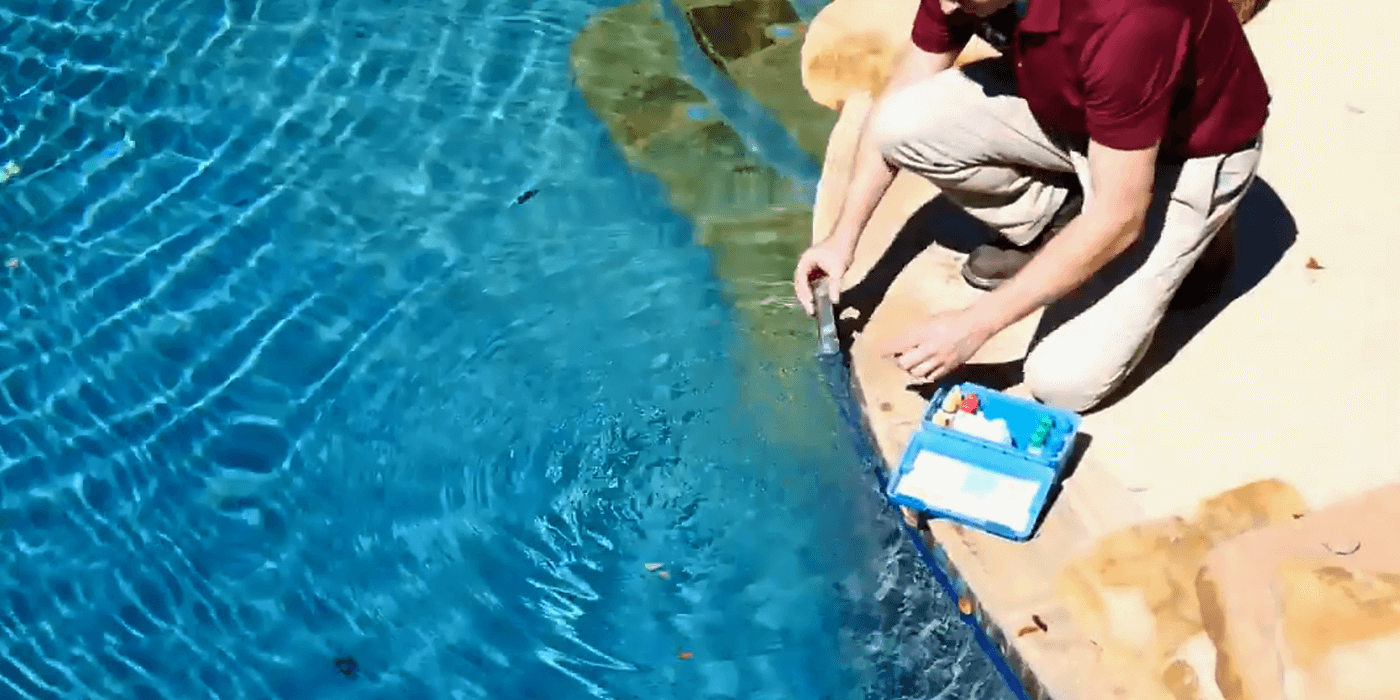 Download Transcript
ABC's pool cleaning customers tell us that they don't miss the hassle of taking care of this routine task, because now they have more time to spend on enjoying their pool.
ABC's pool cleaning service includes:
Brushing, vacuuming, and skimming your pool to remove debris.
Emptying pumps and skimmer baskets of leaves, sticks and other materials.
Checking for algae growth and harmful bacteria.
Testing the chemical balance of your water and making adjustments as needed to maintain ideal conditions. We test for pH, alkalinity, calcium hardness, chlorine, cyanuric acids and total dissolved solids.
At least one time each pool season, our licensed specialists will inspect your filters, skimmers, ladders and other pool components for signs of wear and tear and bring any other potential red flags to your attention. Our pool cleaning service is designed to make life as easy on our customers as possible so you don't have any unexpected surprises.
The ABC Process
1. Contact ABC
When you contact us, we will learn more about your pool and your property.
2. Get An Estimate
We'll provide you with an estimate for routine pool cleaning. We can usually give this to you over the phone.
3. Perform Services
We'll get you on the schedule for routine pool cleaning.
4. Follow-Up
After each visit, we will update you on the work we performed and provide any helpful follow-up instructions or other guidance.
Some of the factors we take into consideration when setting up regular appointments are the type of pool you have, what time of year it is and how often you use your pool. Our Premiere Plan members receive weekly pool cleaning service on a year-round basis.
Additionally, if you're a commercial pool customer, we can also work with you to build a custom schedule to better accommodate your needs and preferences.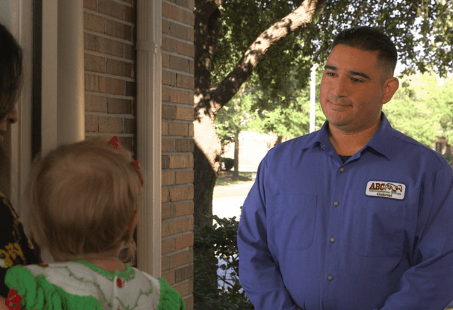 Get Started
We offer a full range of pool services.
We understand that you have many choices when it comes to pool cleaning here in Austin. When we ask our customers why they chose ABC, they tell us that they appreciate the experience and high-quality services our pool specialists provide. Our licensed professionals undergo drug screening and a criminal background check during the hiring process, so you can feel safe having one of our technicians on your property.
In addition to having experienced specialists, ABC is recognized as a Certified Pool Operator by the National Swimming Pool Foundation. This program gives our employees access to special training materials on pool maintenance, care and operation.
Frequently Asked Questions
Can you clean my saltwater pool?
Absolutely! Our licensed specialists have the tools and equipment to clean almost any type of pool.
Can you also make repairs?
One of the benefits of choosing ABC for your pool cleaning is that our skilled pool specialists not only know how to keep your pool water sparkling clean, but also can spot any potential problems with your pool early on. By diagnosing and fixing a problem with a filter, valve or another part of your pool's mechanical system, we can help you can address smaller problems before they become larger headaches.
Will my pool be cleaned on the same day each week?
You will see the most benefits from your pool cleaning if a regular schedule is maintained, so yes, in most cases, your ABC pool specialist will come to your home on the same day each week. During holiday weeks or in inclement weather, our office will contact you to make any needed schedule changes.
Can I change the day of the week my pool is cleaned?
We create our pool cleaning schedules based on the availability of our specialists to serve different parts of the city each day. We will do everything we can to accommodate any schedule changes requested by our customers.
Do I need to be home when you clean my pool?
Most of our pool cleaning occurs during the day when our customers aren't at home. As long as our specialists know how to access your pool area and your pets are safely inside, we will be happy to clean your pool so that you can return to enjoy the beautiful, clear water.
How long do I need to wait to use my pool after a chemical treatment?
If we perform a chemical treatment on your pool during a routine visit, we will leave you with clear instructions about when you can use your pool again. Depending on what kind of treatment was performed, you can typically use your pool again anywhere from 15 minutes to an hour to allow the chemicals to mix into your pool water. If we need to "shock" your pool, you will need to test your chlorine levels to see when the level drops to a safe level to determine when you can swim again.
How often should I test my pool's chemicals?
Although you can usually perform weekly testing on your pool's chemicals, you are safer testing your pool water's chlorine and pH levels at least two times a week. Regularly testing and adjusting your water balance will ensure your swimming environment is sanitary, that your pool water is clear and that your equipment is able to function properly.
What am I doing wrong if my pool smells strongly of chlorine or if the water burns my eyes?
Although it may seem strange, a strong smell from your pool actually means the opposite of what you might think: that instead of too much chlorine, there is actually not enough of this chemical in your pool water to neutralize the ammonia in the water. Organic materials such as suntan lotion, makeup and hair spray—otherwise known as chloramines—can react with the chlorine in your pool water, reducing its ability to sanitize and disinfect your pool. In some cases, when this happens, you may need to perform a shock treatment to restore your pool's chemical balance.
Get Started
We offer a full range of pool services.
More Pool Solutions in Austin
What Our Customers Are Saying
"I hired the handyman service from ABC to take care of miscellaneous stuff around my house that has been long overdo! They sent Robert (Bob) who was terrific! He came over with a smiling face on a Monday morning!! I found him very knowledgeable and proficient about his trade. He has a "can do" attitude which was truly appreciated. I would highly recommend him! A really nice guy!"
"First time using ABC and have been very pleased so far. They are very professional, their specialties and technicians are very well informed and trained in their departments. We have spoken to the rodent control and the AC department. Everything was relayed to me about the process and the follow up was very through from start to finish with emails, phone calls and detailed reports. Very impressed with their whole process. Great job ABC!!!"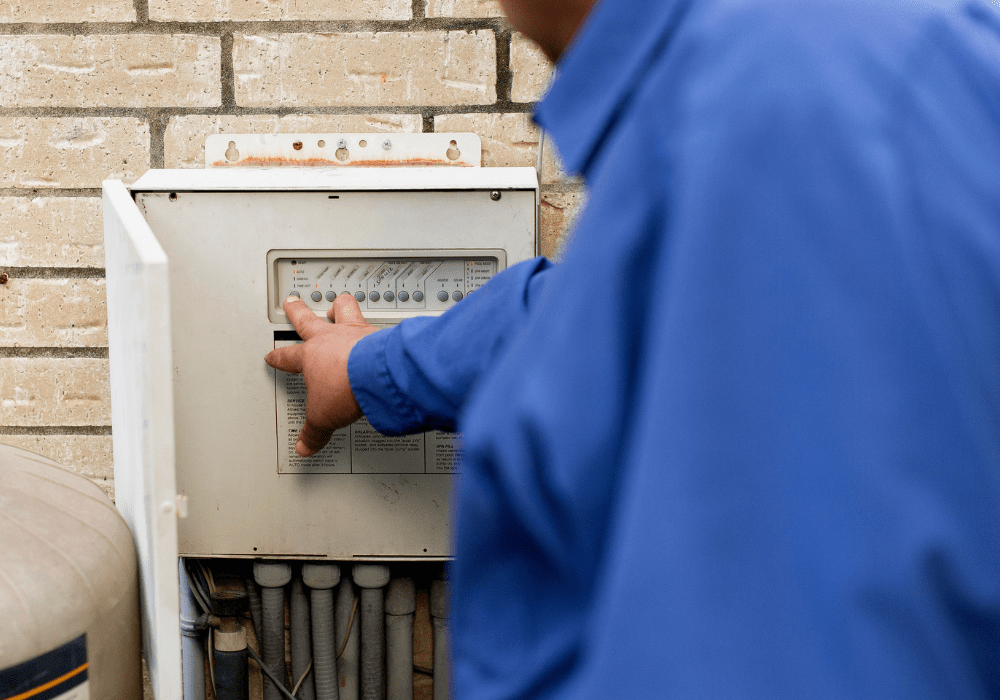 Need Pool Service For Your Business?
We understand that businesses have different needs than residences. That's why we have specially trained technicians who can service your business.
ABC's Complete List of Home Services in Austin
Why deal with multiple service providers when ABC can do it all?