Lighting Services in Austin, TX
Upgrading your lighting can add security, make your property more energy-efficient and bring attention to areas of your home and yard that you want to highlight. No matter what kind of lighting services Austin homeowners are looking for, ABC Home & Commercial Services can help. Our licensed professionals do everything from installing simple light fixtures to fully automating lighting systems.
Our technicians install everything from simple light fixtures to fully automated lighting systems and everything in between, including recessed lighting and outdoor lighting. Among the most common services our customers request include:
Automated Lighting Systems
Are you energy conscious? Don't like high electric bills? Thanks to innovations in automation technology, it's easy and affordable to put in an automated system. ABC can install a system that allows you to control both your indoor and outdoor lighting with the touch of a button even if you're away from home.
Recessed Lighting
Recessed lighting provides so many advantages for a well-designed home, but it can be difficult to install. Not only might you have to cut holes in walls and ceilings, but it can be dangerous to handle electrical wiring on your own. Choose ABC for a safe and easy installation and the elegant effect that recessed lighting can provide.
Outdoor Lighting
Lawn lights, pathway lights, and security lights add curb appeal to your home. Installing outdoor lighting, however, may also become dangerous and unnecessarily complex. Before you take a risk with electrical circuits and wobbly ladders, call the professionals at ABC to help.
The ABC Process
1. Contact ABC
When you contact us, we will schedule an inspection to evaluate the problem. For emergencies, we will send a pro to your home as soon as possible.
2. Get An Estimate
We'll provide you with an estimate for all needed services. Once we get your approval, our pros will get right to work.
3. Perform Services
We will work quickly to perform the desired services.
4. Follow-Up
We will update you on the work we performed and provide any helpful follow-up instructions or other guidance.
Our automated lighting systems allow you to configure your lights so that they operate at 80, 90, or 95% power. Use only the power you want and need. It's all up to you!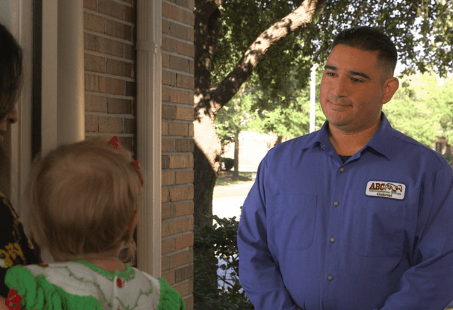 Get Started
We offer a full range of electrical services.
You can feel good about ABC's team on your property. Not only do all employees undergo a criminal history check and drug screening, but with any service that requires licensure for work for to be performed, you can bet that ABC is on top of it and completely certified. Rest easy, and leave the work to our experienced, trained, and friendly service team.
Frequently Asked Questions
What are the other benefits of automated lighting?
Imagine arriving home and night and using a remote to turn on the lights before you even enter the house. Or, picture setting the scene just right for a party, romantic dinner, or movie night. You can control every light in your home at once with just the press of a button.
What's the difference between automated lighting and automated home systems?
There are a number of advantages to a fully automated home system, including the control of your lights. You can control your AC and heating, check window and door locks, control fire alarm and security systems, and even monitor inside and outside your house with real time video. Best of all, you manage it all remotely using your smartphone or computer.
Get Started
Having electricity problems can slow business down or even bring it to a screeching halt. We can get you up and running again.
More Electrical Solutions in Austin
What Our Customers Are Saying
"I hired the handyman service from ABC to take care of miscellaneous stuff around my house that has been long overdo! They sent Robert (Bob) who was terrific! He came over with a smiling face on a Monday morning!! I found him very knowledgeable and proficient about his trade. He has a "can do" attitude which was truly appreciated. I would highly recommend him! A really nice guy!"
"First time using ABC and have been very pleased so far. They are very professional, their specialties and technicians are very well informed and trained in their departments. We have spoken to the rodent control and the AC department. Everything was relayed to me about the process and the follow up was very through from start to finish with emails, phone calls and detailed reports. Very impressed with their whole process. Great job ABC!!!"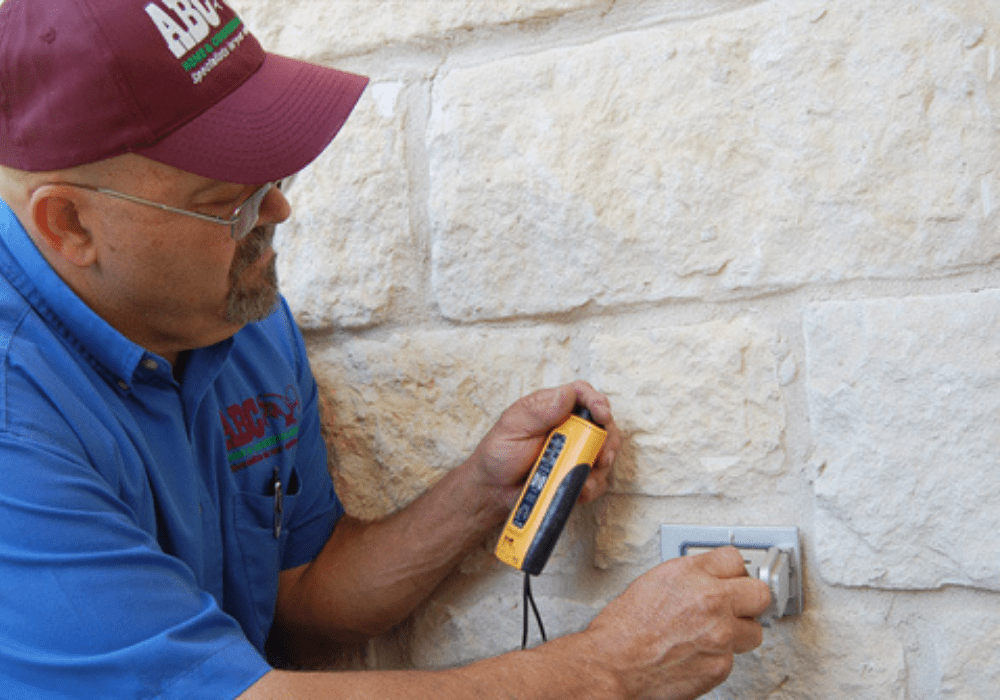 Need Electrical Services For Your Business?
Having electricity problems can slow business down or even bring it to a screeching halt. We can get you up and running again.
ABC's Complete List of Home Services in Austin
Why deal with multiple service providers when ABC can do it all?