Dishwasher Repair in Austin, TX
When something goes wrong with your dishwasher, it's not only a disappointment because you need to get it fixed. It's also a major inconvenience because you're forced to hand wash all of your dishes. When looking for quick and reliable dishwasher repair in Austin, homeowners turn to ABC Home & Commercial Services. Our specialists can quickly get to the bottom of your problem and make needed fixes so you can get back to your normal routine.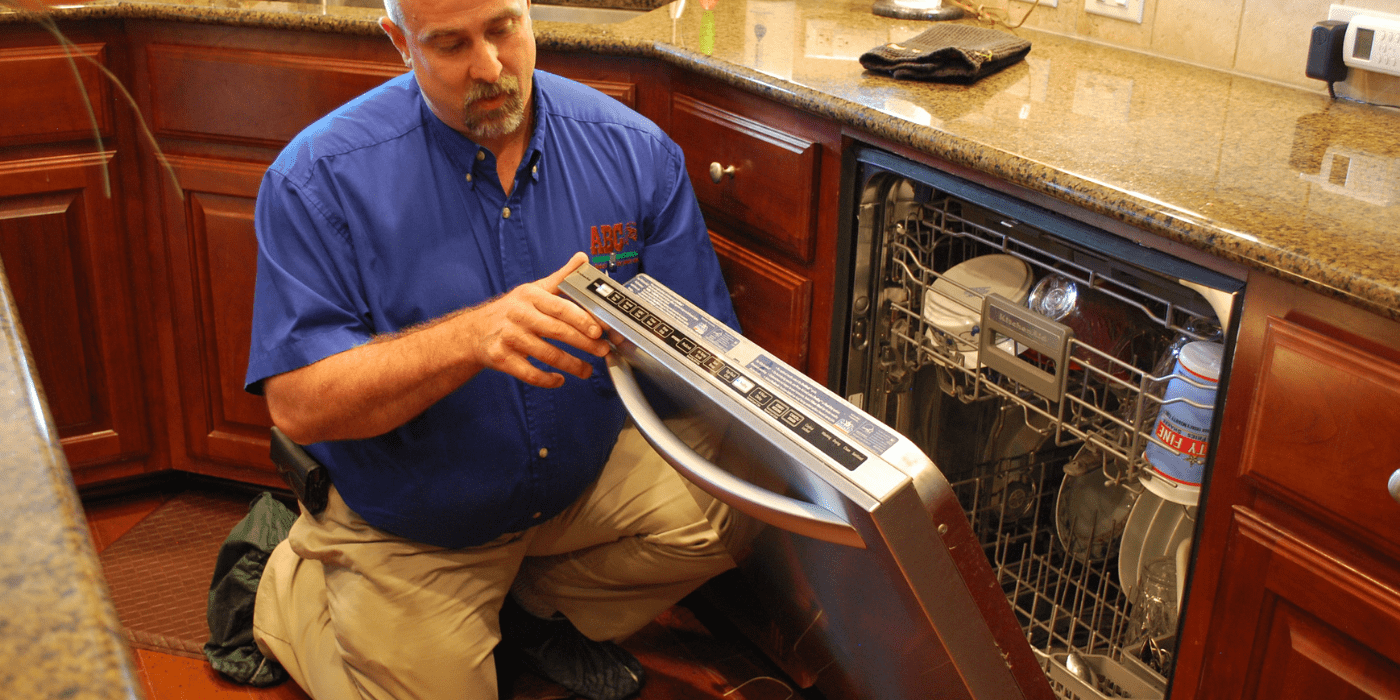 As a full-service appliance repair provider, ABC's professionals are equipped to help with any problems you may be having with your dishwasher.
We commonly get calls regarding the following issues:
Dishes that aren't getting completely clean or items which are coming out white, cloudy or spotty
An abnormally noisy dishwasher
A dishwasher door that won't close
A leaking dishwasher
A smelly dishwasher
A dishwasher that won't fill with water or that has too much water
No matter what problem you encounter, you can rest assured that ABC's appliance repair specialists troubleshoot what's going on and recommend a plan of action.
The ABC Process
1. Contact ABC
When you contact us, we will schedule a service call to evaluate the problem. For emergencies, we will send a pro to your home as soon as possible.
2. Get An Estimate
We will provide you with an estimate for all needed repairs and a timeline to make those repairs.
3. Perform Services
We will work quickly to perform the desired services.
4. Follow-Up
We will update you on the work we performed and provide any helpful follow-up instructions or other guidance.
ABC is a family-run company that has been providing home services for over 60 years. During that time, we have developed a reputation for doing high-quality work on nearly every part of your home. Homeowners can feel safe with ABC specialists in your home, as they are all drug tested and background checked prior to receiving a job offer. Finally, one of our values is treating your home as if it was our own, so our technicians will be respectful on your property around your belongings and clean up at the conclusion of a service call.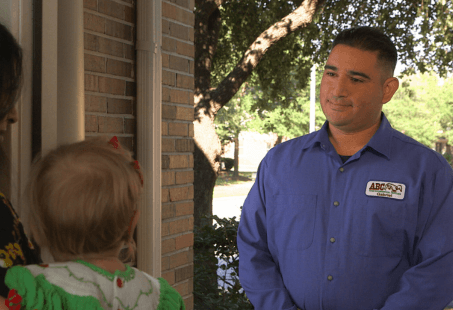 Get Started
We offer a full range of appliance repair services.
Dishwasher & Disposal Maintenance Tips
Dishwasher: To decrease the hard water build up that can shorten the working life of your dishwasher, clean the dishwasher with vinegar every 3-4 months. Put a cup of vinegar into the machine, run a normal wash cycle (with no dishes), and let the dishwasher clean itself.
Garbage Disposal: Keep odors away by periodically cleaning your disposal by just putting ice down it. Be sure and start the unit first, before putting a handful of ice into the drain. Additionally, many people also put some orange or lemon peels into it to give the disposal a fresh scent.
Frequently Asked Questions
How soon can you get here?
We completely understand that if your dishwasher is not functioning properly, you want to have a professional at your home quickly. Reach out to us and we will arrange for a specialist to come to your home as soon as possible at a time that's convenient for you.
Should I fix or replace my dishwasher?
Unfortunately, some service calls conclude with our technicians recommending the purchase of a new appliance, particularly if the cost of repairs will be close to the expense of a new unit. The average lifespan of a dishwasher is 7 to 9 years, so if you have had your appliance for about that length of time and come across a significant problem, it's probably time to start looking into buying a new dishwasher. Another factor to consider is energy efficiency and new features now available. It may be worth it to replace your appliance with a newer model that is more water-efficient. Also, getting a newer dishwasher can update the look of your kitchen.
If you decide to replace your dishwasher, one of our specialists can get your new appliance hooked up quickly and correctly.
What can I do to extend my dishwasher's life?
There are a few different things you can do to keep your dishwasher working in great condition for as long as possible:
Scrape all leftover food off of your dishes and into the trash before putting them into the dishwasher.
Clean your filters regularly and replace them if they look damaged
As needed, wipe the door seal with white vinegar and a dishrag to clean out any food residue that may have collected inside your appliance.
Don't overload your dishwasher.
Every three to four months, pour white vinegar or a dishwasher safe cleaning product into your dishwasher and let it run a cycle with no dishes inside.
ABC's specialists are happy to perform diagnostics on your appliance to ensure your dishwasher is working efficiently. When we're done, we will provide you with a written report on the health of your dishwasher.
Which dishwasher parts can you replace?
There are many different components that work together to make your dishwasher run properly.
Depending on the cause of your problems, we can replace your dishwasher's:
Thermostat
Timer
Pump assemblies
Float switch
Solenoid
Heating element
Gasket
Wash and drain impellers
Motor
Valves
Get Started
We offer a full range of appliance repair services.
More Appliance Repair Solutions in Austin
What Our Customers Are Saying
"I hired the handyman service from ABC to take care of miscellaneous stuff around my house that has been long overdo! They sent Robert (Bob) who was terrific! He came over with a smiling face on a Monday morning!! I found him very knowledgeable and proficient about his trade. He has a "can do" attitude which was truly appreciated. I would highly recommend him! A really nice guy!"
"First time using ABC and have been very pleased so far. They are very professional, their specialties and technicians are very well informed and trained in their departments. We have spoken to the rodent control and the AC department. Everything was relayed to me about the process and the follow up was very through from start to finish with emails, phone calls and detailed reports. Very impressed with their whole process. Great job ABC!!!"
ABC's Complete List of Home Services in Austin
Why deal with multiple service providers when ABC can do it all?