Drain Cleaning in Austin, TX
Wondering why you are having slow or clogged pipes, sinks and tubs? Homeowners looking for drain cleaning in Austin trust the pros at ABC Home & Commercial Services. Our experienced plumbers can handle even the most stubborn plumbing issues so your water will be flowing easily again.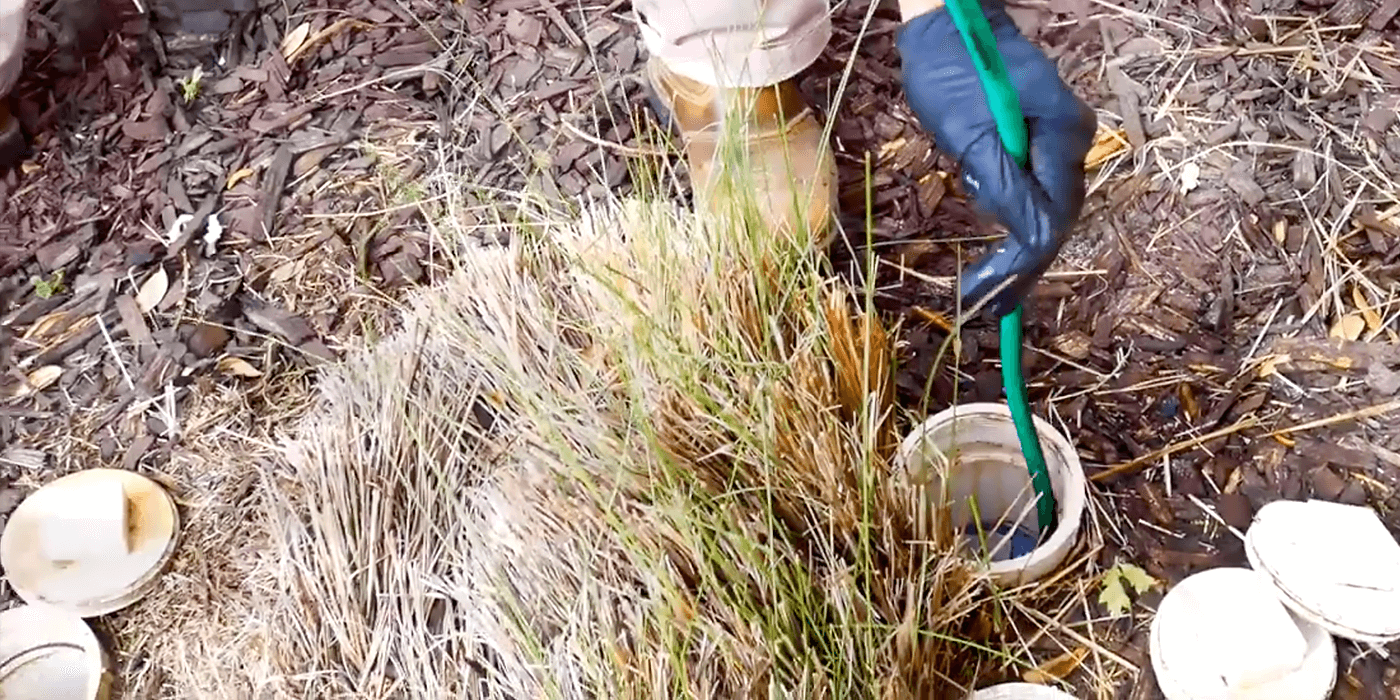 Download Transcript
Depending on the obstruction, we've got more than one solution.
In the case of a kitchen sink, for example, many times the problem is caused by food debris stuck just below the drain opening in the sink. In that case, the licensed ABC plumber will simply disassemble the pipe immediately below the sink and remove the item, then re-configure the pipe.
Other times, something may make it further into the drain system (remember the toddler's ball). Even roots from a tree can grow into the pipe and obstruct it. In those cases, we may recommend a plumber's snake to be used to push or grind through the obstruction.
The ABC Process
1. Contact ABC
When you contact us, we will schedule a service call to evaluate the problem. For emergencies, we will send a pro to your home as soon as possible.
2. Get An Estimate
We'll provide you with an estimate for all needed services. Once we get your approval, our pros will get right to work.
3. Perform Services
We will work quickly to perform the desired services. At the end of your service call, we'll update you on what we did and any other needed follow-up.
4. Comfort Guarantee
If you are unhappy with our work, let us know and we will send someone back to your home to make things right at no additional cost.
Over time, drains can get narrower. The constant flow of grease, soap, hair, food debris and other elements can build up along the walls of pipes and narrow their ability to conduct wastewater. Sinks or tubs can be slow to drain and even bad smells may draw attention to a larger problem. Unfortunately, the narrowing won't go away on its own. That's when a homeowner needs the services of a professional drain cleaner.
Of course, there are also random clogs that can occur – a piece of food debris or a toddler's favorite ball can make it surprisingly far down a drain pipe. Those obstructions can be removed, too.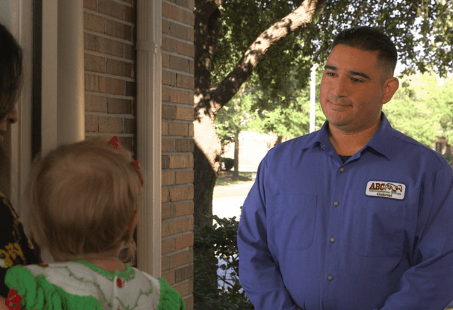 Get Started
We offer a full range of plumbing services.
We understand that you have many choices here in Austin when you have a plumbing problem. Our customers tell us that they chose ABC because our licensed plumbers have the skills and expertise to quickly resolve even the toughest clogged drains. In addition, you can feel safe having our plumbers on your property, because all ABC employees undergo thorough background checks and drug testing. Last, but certainly not least, we treat your home as we would our own.
Frequently Asked Questions
What are the symptoms of a drain issue?
The main tip off is water draining slowly from sinks, tubs or showers. For the most part, water should leave all of these receptacles pretty quickly, but when there's standing water while showering or water staying in the sink for an extended period of time, that could indicate a problem. Foul smells are sometimes reported as well.
Are all drains susceptible?
Yes. Kitchen drains, bathroom sinks, shower and tub drains, toilets and floor drains can all have similar issues. The cause can vary, though. For example, a lot of hair can accumulate in shower and tub drains, while kitchen sink drain clogs are typically related to food items or grease and soap residue. Of course, there is also the situation when a valuable piece of jewelry makes its way down a sink or the odd toy that ends up in a toilet. All these items are obstructions to water flow and all can be removed.
What does it cost to clean drains?
The particulars of a home's plumbing details can vary from home to home. However, ABC does offer a $99 drain cleaning on an ongoing basis. The price covers a clog being removed from one drain in the home, which has relatively easy access to a cleanout or pulled P-trap under the sink. Multiple clogs will be estimated by the Drain Specialist at the time of service and a "combined" price will be presented to the customer before work is performed. Additional discounts from coupons or AMP maintenance agreements are NOT applicable.
I've heard the term hydro-jetter. What is that?
Sewer jetters, also known as hydro-jetters, are powerful drain cleaning machines that use high-pressure water jets to clear obstructions in residential and commercial drain pipes. The hydrojet is essentially a powerful nozzle, which pushes out large amounts of water at very high pressure. The amount of pressure can be in the neighborhood of 35,000 psi.
The nozzle is pushed through the pipes and the powerful stream of water scours the inside of the pipe and removes any build up of grease, soap, oil, food debris or other materials that are serving to obstruct the pipe and reduce the flow of water from the house. The pipes are essentially retuned to near new capacity. ABC's licensed plumbers and drain cleaners are equipped with hydro-jetters and can quickly perform the service.
How can I prevent clogged drains?
How can you keep from having problems in the first place? As you might expect, prevention begins with being careful about what goes into your drain.
Here are a few ways to avoid drain obstructions:
Pour bacon drippings and cooking grease into an empty milk container or coffee can and discard them in the trash after cooling instead of putting these liquids down the drain.
Compost your used coffee grounds.
Add filters or screens to your kitchen and bathtub sinks to keep hair and soap scum from getting into your pipes.
Periodically, pour a cup of white vinegar down your drain. Wait for half an hour and then run very hot water to remove any buildup that you might have in your plumbing system.
Get Started
We offer a full range of plumbing services.
More Plumbing Solutions in Austin
What Our Customers Are Saying
"09/15. Their supervisor John P came in Today. He removed "Y" from disposal and installed drain saddle with faucet air gap. John spent time to identify the issue, explained what was wrong with the installation and fixed the problem under warranty. Thank You. 09/14 I wish I could give negative stars. We installed a water softener and drinking water faucet in December 2020. The water softener works fine, but the drinking water faucet leaks water on and off, and the water smelled and tasted weird. Bryan came in March of 2021 to look at the leak and water tasting odd issues. He fixed the taste of the water by changing the filter. But the water has been leaking randomly. We called again in September of 2021 to see if they could re-look at the leak as we are tired of it and still under warranty. Brian called on the day of the service and said he would charge us to take a look and was very rude on the phone. He laughed at me as I was the root cause of the issue and called me ridiculous. He told me to use my garbage disposal properly for the leak to go away. My question is, why would my garbage disposal cause the drinking water faucet to leak? And why would it cost me for someone to look at an issue while still under warranty? My main problem here is around the way Brian talked to me on the phone."
"Matt was great! We don't allow shoes in the house, so he was respectful about keeping the booties on. He wore a mask the whole time, and worked efficiently and cleanly. I don't know how this place was cost wise, but I would happily have them come again!"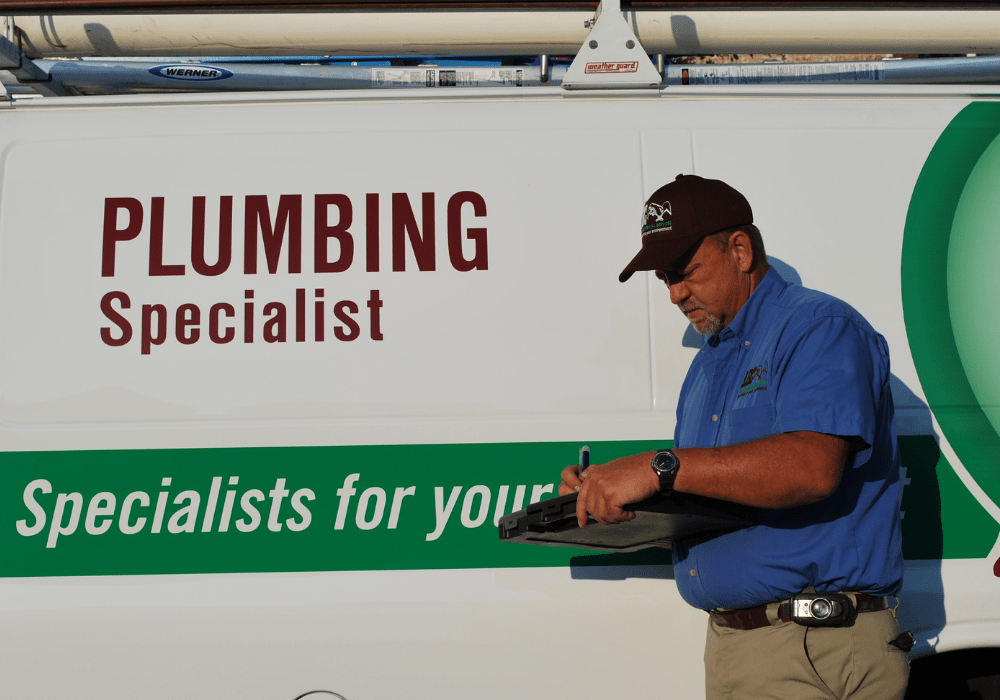 Need Plumbing Services For Your Business?
Don't let a plumbing problem slow your business down. We offer plumbing repair, replacement and installation services for commercial properties.
ABC's Complete List of Home Services in Austin
Why deal with multiple service providers when ABC can do it all?