Smart AC.com Monitoring in Austin, TX
Insurance protects you AFTER an incident. How about protection BEFORE? Introducing Smart AC.com. It keeps track of your HVAC system so you don't have to. Like a home security system, it monitors your AC system and any water system or fixture, helping to protect your home from breakdowns or leaks before they happen.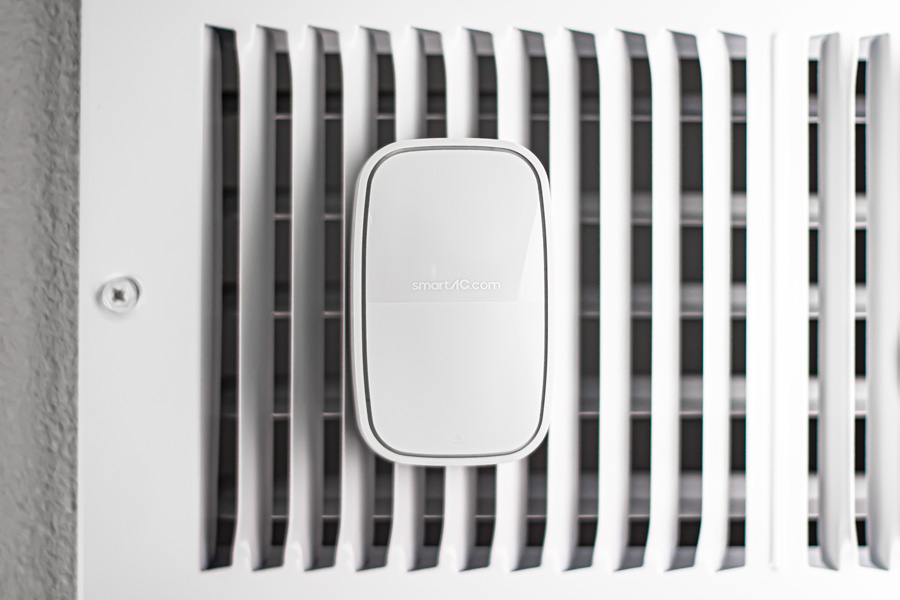 The ABC Process
1. Contact ABC
When you contact us, we will schedule a service call to evaluate the problem. For emergencies, we will send a pro to your home as soon as possible.
2. Get An Estimate
We'll provide you with an estimate for all needed services. Once we get your approval, our pros will get right to work.
3. Perform Services
We will work quickly to perform the desired services. At the end of your service call, we'll update you on what we did and any other needed follow-up.
4. Ongoing Maintenance
Customers who sign up for our Advantage Maintenance Plan receive two tune-ups a year and peace of mind that their system is working as it should.
How Does SmartAC.com Work?
By using SmartAC.com sensors, ABC can help remove some of the pain points of AC ownership. Each Hardware Kit includes a Hub and three sensors, the Comfort, Filter and Water Sensor.
The Comfort sensor monitors the temperature of air coming from vents. Tracking this allows us to detect small problems before they become BIG problems. On top of that, the Filter sensor tracks the lifespan of your home's air filters, alerting homeowners when they need to be changed. Optimizing filter replacements can save 15% on energy bills.
Additionally, the Water Sensors guard against leaks and clogs that can cause catastrophic damage to homes. The SmartAC.com Hub also sends data to the cloud, allowing us to monitor system health and alert homeowners when needed.
SmartAC.com is:
• Compatible with any brand AC system & any brand thermostat
• Able to see system health in real-time and resolve potential alerts
• Tracking filter life for on demand purchase or auto shipment when needed
• Monitoring for water leaks related to AC or any other appliance or faucet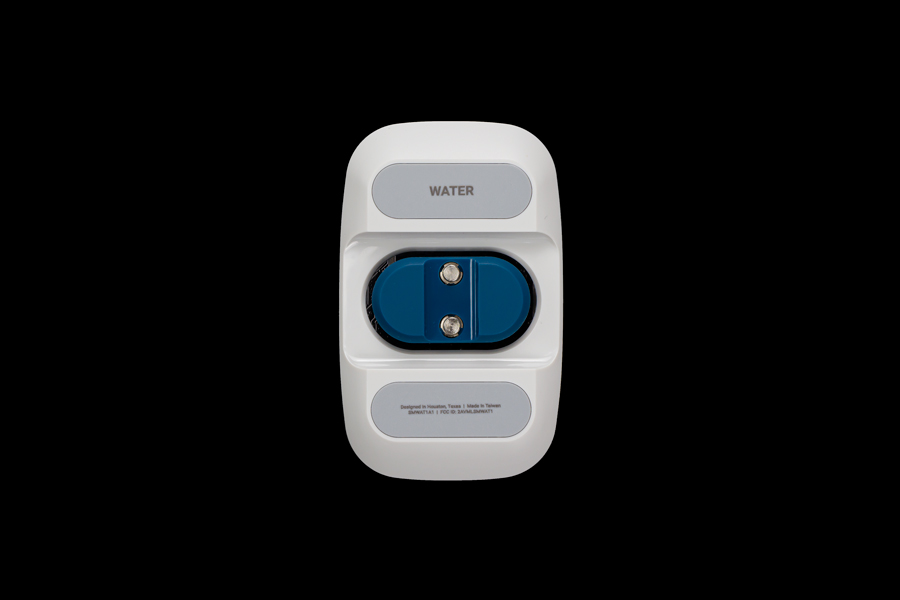 Benefits & Coverage
SmartAC.com monitoring can:
• Predict breakdowns before they happen
• Catch small problems before they become expensive
• Detect water leaks before catastrophic damage
• Monitor HVAC system health through real-time data
• Extend equipment life
• •Lower the overall cost of HVAC ownership by ensuring the system is running efficiently
You also receive:
• Lifetime Warranty - If you ever encounter a problem with the hardware, you're covered.
• 24/7 Monitoring - From performance to water leaks, your home is covered year-round.
• Live Tech Chat - Have a quick question? Talk to a virtual technician right through the app.
Ready to get started? Just fill out the form below!
All orders will include a SmartAC.com Hardware Kit and an extra Water Sensor to monitor the water heater, all at no cost to you. ABC is excited about the peace of mind this service can offer you and of course, would love to help with your HVAC and plumbing needs in the future. Orders are processed day-of, with an average shipping time of 2-3 business days before arrival to your home.
The Hardware Kit includes 3 sensors: Comfort, Filter, and Water. The sensors were designed by industry experts to remove the pain points of AC ownership. The Comfort Sensor monitors the hot or cold air coming from your vents. Tracking the performance of the system allows us to detect small problems before they become costly repairs. The Filter Sensor tracks the lifespan of your air filters, alerting you when they need to be changed. Optimizing filter replacements can save you 15% on your energy bills. The Water Sensor guards against leaks and clogs that can cause catastrophic damage to your home. Finally, the Hub sends data to the cloud allowing us to monitor system health and alert you when needed.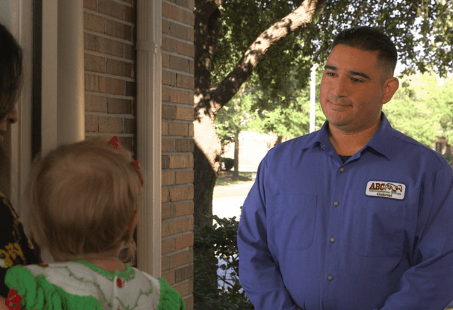 Looking for something else?
We offer a full range of air conditioning & heating services.
Frequently Asked Questions
Does SmartAC.com work with all types of HVAC systems?
The SmartAC.com hardware was designed to work for homes with central air. If your home has ductwork and vents where the air comes out, you're good to go.
Do I need a smartphone and Internet service?
Internet is required for the sensors to be able to monitor your HVAC system. A smartphone is needed for you to track system performance in the app.
What does the smartphone app do?
With the free app for your phone you get:
Breakdown Risk Score – Custom breakdown profile based on your system operation, equipment characteristics and behavior.
Filter Health Status – Status based on actual system pressures.
Water Leak Alerts – Detect water leaks before they cause catastrophic damage and become eligible for insurance discounts with monitored leak detection.
My Tech Messaging – Live chat directly with HVAC experts in real time in the app to answer questions or troubleshoot an issue.
Daily Insights – We track cycle counts, runtime and daily performance to ensure everything is running well.
What if I have multiple AC systems?
Each SmartAC.com Hardware Kit has everything required to monitor one AC & Heating system. If you have multiple systems you'd like to track the health of, you can utilize additional kits to do so.
Can I add additional water sensors?
Yes! Each hub can handle up to 5 additional water sensors, for a maximum of 8 sensors per hub.
What thermostats are compatible with SmartAC.com?
SmartAC.com was designed to be compatible with all thermostats. Your thermostat will continue to turn the unit on and off based on your comfort settings.
Does SmartAC.com need to be installed by a licensed AC specialist or electrician?
No. The SmartAC.com Hardware Kit is DIY and can be installed by anyone, without tools, in just a few minutes.
How secure are the SmartAC.com devices?
The SmartAC.com hub and sensors are designed to be extremely secure and do not control any devices or act as a payment solution. No personal or payment information is stored or communicated on any of the devices.
Get Started
We offer a full range of air conditioning & heating services.
More AC & Heating Solutions In Austin
What Our Customers Are Saying
Julie Harrington
10/19/2021
"I love having ABC! They are always well groomed, nice appearance, knowledgeable, courteous on time. AND most importantly, I feel SAFE when one of their employees come. Okay I know a lot of men customers do not have to worry about these situations, however, sadly, us women, do. It is my perspective that men have no concept how very important that is to us women, it is Very IMPORTANT! Over these past 25 years our family has lived in Austin, ABC has reflected the highest of standards and work ethic. I wish every company and/or business reflected the professionalism, courtesy and quality service that ABC and Bobby Jenkins has shown to us all these years. 👍🏼👏🏼👏🏼"
"I hired the handyman service from ABC to take care of miscellaneous stuff around my house that has been long overdo! They sent Robert (Bob) who was terrific! He came over with a smiling face on a Monday morning!! I found him very knowledgeable and proficient about his trade. He has a "can do" attitude which was truly appreciated. I would highly recommend him! A really nice guy!"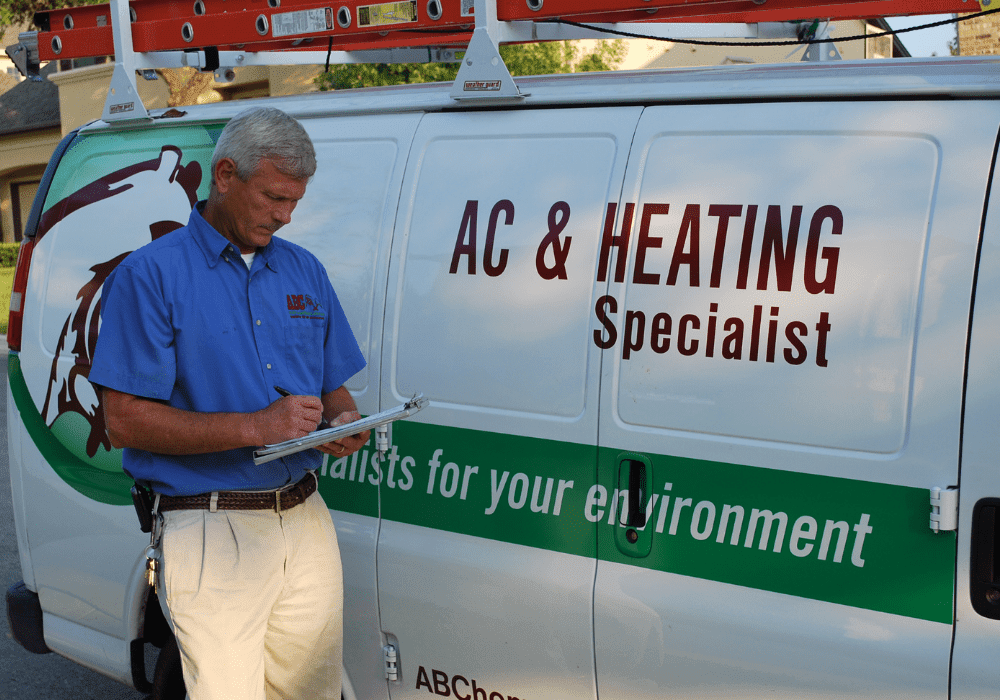 Need Heating & Cooling Services For Your Business?
We understand that businesses have different needs than residences. That's why we have specially trained technicians who can service your business.
ABC's Complete List of Home Services in Austin
Why deal with multiple service providers when ABC can do it all?