Experienced Electricians in Austin, TX
We rely on electricity for our heating and cooling systems, computers and wireless networks, lights, ceiling fans and appliances. Working with circuit breakers, electrical outlets and wiring can be extremely dangerous if you don't know what you are doing. When it comes to choosing an electrician, Austin homeowners trust the licensed professionals at ABC to handle all these problems and repairs, no matter what time of day or night.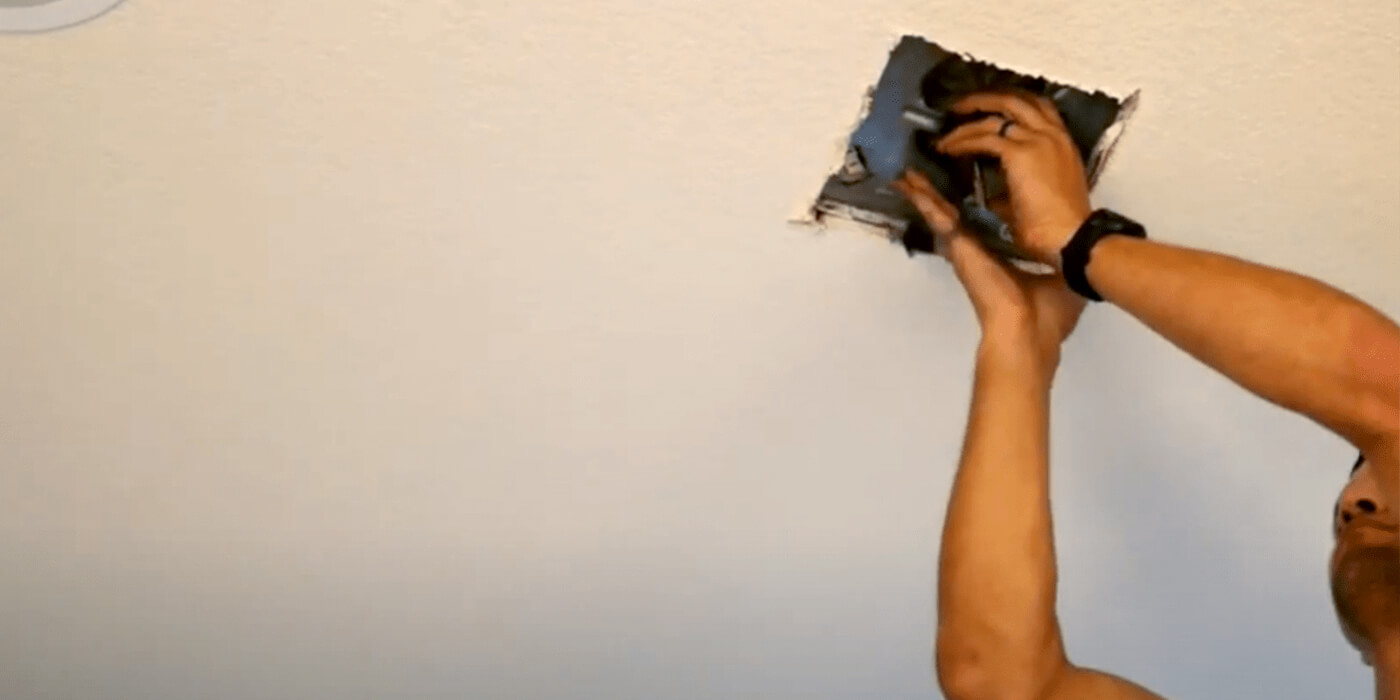 Download Transcript
Expert & Reliable Electrical Services
ABC's licensed electricians can take care of all of your electrical repairs and resolve any problem you might be having with your home's electrical system.
Austin homeowners count on ABC's licensed electricians to:
Install or repair ceiling fans
Upgrade your electrical panel
Fix electrical wiring problems or add new wiring
Install dimmer switches
Replace or repair lighting fixtures
Advise you on surge protection options
Add GFCI outlets
Replace fuses or breakers
Install a hood fan in your kitchen
Add landscaping or security lighting
Fix or add bath fans
Install switches and outlets
Adding a dedicated outlet for an appliance or electric car charger
Integrate your lighting with your smart home system
Troubleshoot problems with pool and hot tub connections
You can even enlist ABC's licensed electricians to work on your remodeling projects. Our professionals can handle any electrical project, big or small.
The ABC Process
1. Contact ABC
When you contact us, we will schedule an inspection to evaluate the problem. For emergencies, we will send a pro to your home as soon as possible.
2. Get An Estimate
We'll provide you with an estimate for all needed services. Once we get your approval, our pros will get right to work.
3. Perform Service
We will work quickly to perform the desired services.
4. Follow-Up
We will update you on the work we performed and provide any helpful follow-up instructions or other guidance.
24/7 Emergency Service Available
We understand that some electrical problems can't wait. That's why we do everything we can to get you on the schedule for the same business day, particularly if you call us early in the day. We also know electrical issues can occur after normal business hours, so we provide our customers with 24/7 service. Just give us a call at (512) 837-9500 and we'll send an electrician to your home as soon as possible.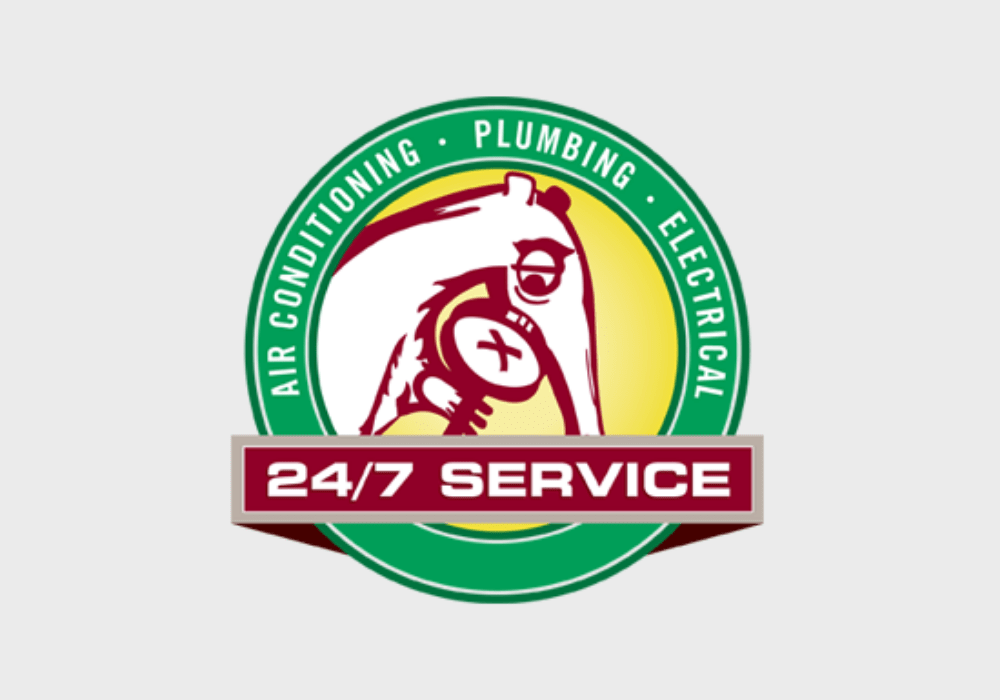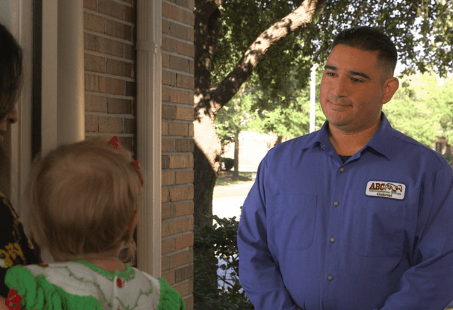 Get Started
We offer a full range of electrical services.
A DIY approach can work for some home repairs, but electrical work is best left to the professionals. ABC's licensed electricians have the experience and training to handle even the more perplexing problems you may experience with your electricity.
Our customers tell us they appreciate that we conduct thorough background checks and drug testing on all our employees, and that we treat your home as we would our own. Rely on ABC's licensed electricians to take care of all your electrical projects so that you can spend your precious free time on enjoying your home.
Frequently Asked Questions
What are some warning signs of an electrical problem?
As with other home maintenance tasks, looking for warning signs now can help prevent costly repairs later. Some red flags that might indicate an electrical problem include:
Lights flickering on and off
Visibly frayed or damaged wiring
Circuit breakers tripping repeatedly
Fuses that need to be replaced more often than usual
A breaker panel that is hot to the touch
A humming noise coming from your electrical panel
A plug falling out of an outlet without you touching it
If you are experiencing any of these problems, it's time to call an electrician to advise you on what to do next.
How can I avoid an electrical problem?
Although electrical repairs don't often lend themselves to a DIY approach, there are things homeowners can do to prevent electrical problems.
To keep your electricity working properly throughout your home:
Turn off lights and other devices that run on electricity, including TVs, speakers and fans, when you leave a room.
Keep appliances in good working order and keep purchase records so you know the age of each appliance.
Clearly label your electrical panel so that you have a good understanding of which circuits power which parts of your home.
Avoid plugging too many appliances into one outlet or circuit.
Use a programmable thermostat to keep your home a more consistent temperature, which keeps your air conditioner from cycling on and off and using more electricity.
Increase your home's temperature slightly in the summer and turn the heat down a bit in the winter to decrease the workload of your HVAC system.
Use a timer on outdoor lights so that you are using them only when necessary.
Can you help me save money on my energy bills?
According to the Bureau of Labor Statistics, households spend an average of 7% of their income on electricity costs, which comes out to almost $200 each month. You can decrease your monthly bills by:
Adding insulation to your attic
Inspecting your ductwork and resealing your vents to prevent air from escaping to increase efficiency
Adding solar film to your windows
Installing weatherstripping
Improving your air circulation with an air filtration system
Since cooling and heating your home represents the largest part of your utility bill, ABC's Comfort Specialists can also help advise you on whether replacing your air conditioner with a more energy-efficient unit can significantly decrease your electric bills over time.
Do I need GFCI outlets in my home?
A ground fault circuit interrupter, otherwise known as a GFCI outlet, is a safety measure designed to prevent electric shocks. By constantly monitoring an electrical circuit, the GFCI can protect against electricity flowing from a grounded item, such as a plumbing fixture, into your body, which can result in electrocution. These devices were initially required by law outside and near pool areas in new homes starting in 1971, and were eventually mandated in other locations.
If you don't already have GFCI outlets, you should upgrade your existing outlets in areas of your home which can become wet. This could include outlets within six feet of a sink, any outlets which are outside and those that are inside kitchens, bathrooms, laundry rooms and garages.
Why won't my lights come on?
We take the simple act of flipping a light switch for granted—that is, until the lights don't come on. Some of the reasons your lights might not be working properly include:
A faulty bulb socket or outlet
Improperly installed bulbs
A malfunctioning switch or pull cord
A blown cord
Damaged, old or loose wiring
Problems with your circuit
Some electrical problems stem from more serious issues. Trust the experts at ABC to quickly determine the source of your problem and report back to you on recommended next steps.
How can I reset my breaker?
Your home's circuits are designed to shut off (or "trip") to avoid sending too much electricity into the circuit, which can cause it to overheat and which, left unchecked, can lead to an electrical fire. When this happens in your home, you should try to troubleshoot why the circuit tripped and turn off or unplug the device in question before resetting the breaker.
Your circuit may have become overloaded by your:
Vacuum
Heater
Window AC units
Old or damaged appliances
Appliances that draw electricity all day long (toasters, coffeemakers, microwave, air conditioner and dishwasher)
Short circuits can also trip your breaker.
To get everything working again, you'll need to:
Locate your circuit breaker. If you are not sure where your electrical panel is, look for a rectangular box placed at eye level outside of your home, in your garage or even inside a closet.
Check to see which breaker was tripped by seeing which switch is now in the "off" position and is either red or orange.
Switch the breaker back to the "on" position. You will usually hear a click or a snapping noise as the circuit moves from "off" or neutral back to its normal working position.
Get Started
We offer a full range of electrical services.
Additional Electrical Service Areas in Greater Austin
ABC serves many surrounding communities, including, but not limited to:
Bastrop
Bee Cave
Belton
Brushy Creek
Buda
Cedar Park
Dripping Springs
Elgin
Georgetown
Hutto
Killeen
Kyle
Lago Vista
Lakeway
Leander
Liberty Hill
Lockhart
Manor
Marble Falls
Pflugerville
Rollingwood/West Lake Hills
Round Rock
San Marcos
Shady Hollow
Smithville
Spicewood
Sunset Valley
Taylor
Temple
Wimberley
What Our Customers Are Saying
"My house backs up to a lot of vegetation and I was getting a ton of spiders and bugs in my house. I started using ABC Pest Control about 5 years ago. (They spray 6 times a year). They do an awesome job and I'll continue to use them. Maybe once or twice in 5 years, I've asked them to come out off their usual schedule to spray for the Chupacabra-scorpion and they are happy to accommodate my request."
"Robert the pool department sales manager was a pleasure to meet with. I've interviewed no less than 5 companies and ABC will likely earn my business based on a confidence I immediately felt in speaking with Robert. Experience matters and ABC appears to have an edge on the competition in that regard. Lee Williams Contracted ABC for my pool chemistry start up after replastering my pool the technician Gage Tooke was the perfect fit for my project All beyond my expectations. We could not have asked for more Lee Williams Lakeway Texas"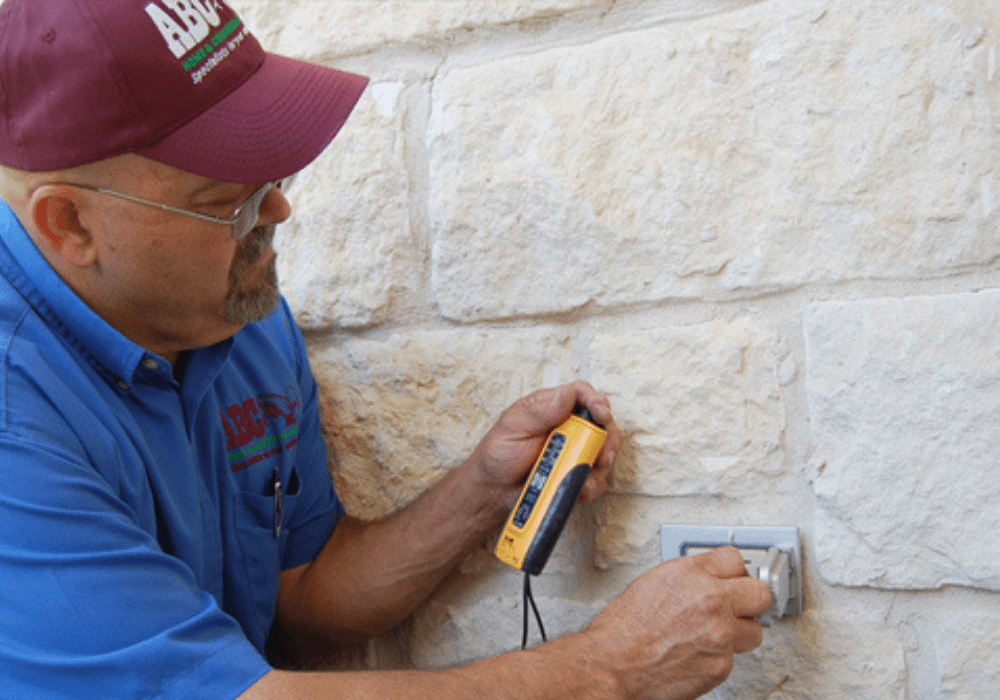 Need Electrical Services For Your Business?
Having electricity problems can slow business down or even bring it to a screeching halt. We can get you up and running again.