Handyman in Austin, TX
Homeowners tend to have a long list of smaller home repairs that never seem to get done. Many of us lack the time, expertise and tools to do home improvement tasks, including carpentry work, painting, installing windows and railings, adjusting doors, cleaning out gutters, repairing drywall and assembling furniture on their own. When it comes to finding a handyman, Austin homeowners look to the experts at ABC to get the job done right the first time.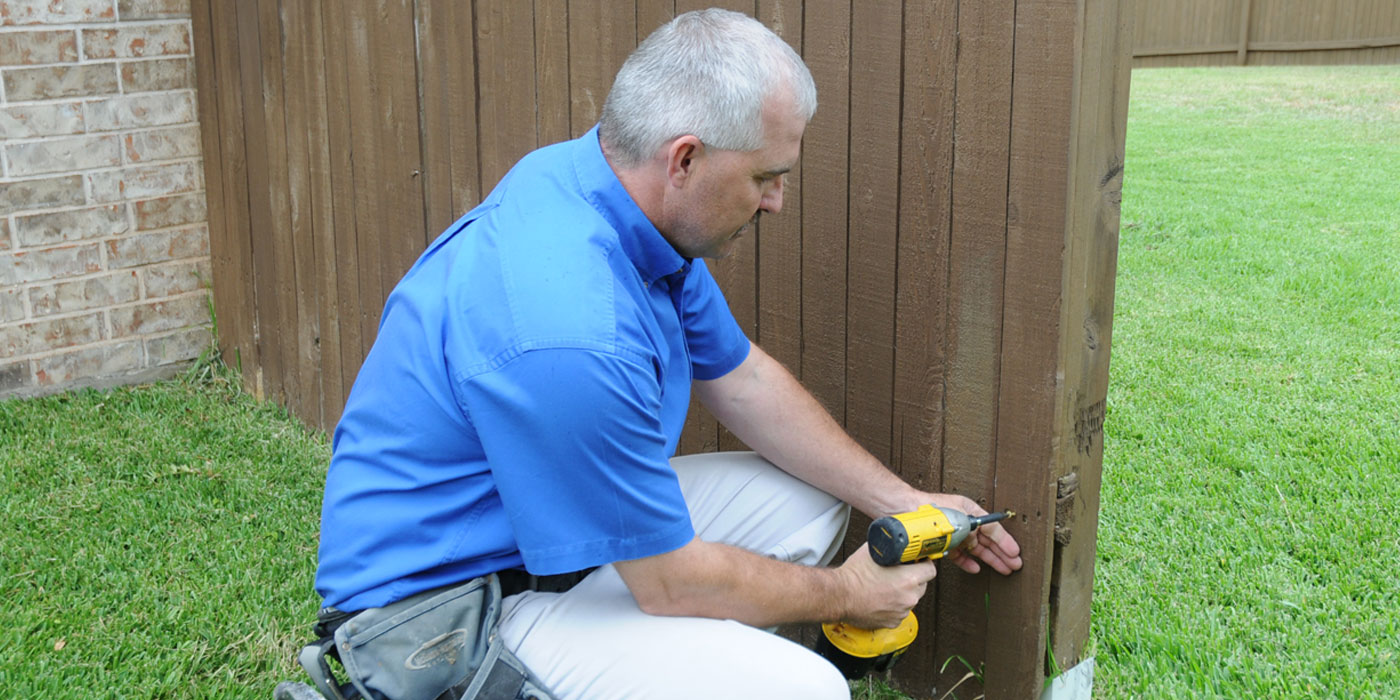 Expert & Reliable Handyman Services
Our skilled and reliable staff can help you replace, repair or maintain anything on your property. Not into DIY, or realized you're in over your head on that project you started? ABC can help cross all those items off your to-do list, whether they're large or small.
ABC customers can benefit from our licensed electricians to take care of your electrical projects, including hanging your ceiling fan, installing lighting and chandeliers, and replacing light switches and outlets.
Struggling to find time and the right tools to keep your windows looking their best? ABC uses reverse osmosis and deionization to remove dirt, grime and mineral build-up so you have a streak-free view at home year-round.
In Austin, mildew, dust, dirt and pollen builds up on our home's exterior, as well as our driveways, patios, decks, fencing and walkways. Having your property power washed can be an easy and inexpensive way to enhance your curb appeal, and ABC has the tools and experience to get the job done right.
Clogged gutters spell trouble. That buildup of leaves, dirt and debris can cause water to collect around your home's foundation, leading to significant structural damage over time. If you're lacking the time or the tools to keep your gutters functioning properly, let ABC do the work for you.
Our handyman pros can also handle:
Interior and exterior painting
Bathroom remodels
Siding replacement
Backsplash installation
Carpentry tasks, whether that involves building a deck, adding crown molding, framing a door, repairing wood rot or fixing cabinets or stairs
Tile or grout repair when you have broken or missing tiles
Window replacement
Sheetrock repair
Hanging a new door
Mounting shelving
Vent Hood Installation/Replacement
Assembling furniture
Installing air conditioner registers
Mounting wall TVs
Hanging frames
The ABC Process
1. Contact ABC
When you contact us, we will ask questions to get an understanding of what you need done.
2. Get An Estimate
We will schedule a half-day or full-day of handyman services. For larger projects, we will meet with you to give the most accurate estimate.
3. Perform Service
Your ABC handyman will perform all agreed-upon tasks during the scheduled time block.
4. Follow Up
We will update you on the work we performed and provide any helpful follow-up instructions or other guidance.
We understand how time sensitive these jobs can be. Once you contact us, we'll do our best to get you the earliest possible appointment that fits with your schedule.
We recommend contacting us sooner, rather than later, so that work can get underway as quickly as possible.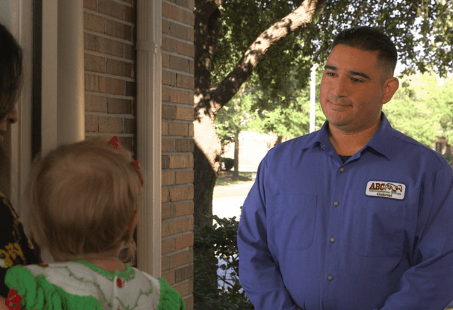 Get Started
We offer a full range of handyman services.
When you choose ABC for your handyman projects, you benefit from in-house expertise in pest control, lawn care, air conditioning and heating, plumbing, electrical work and appliance repair. Why just call any plumber or electrician when you can have a licensed ABC professional taking care of your home?
All ABC employees undergo rigorous background checks and drug screening so that you can feel safe with ABC on your property. In addition, our friendly and experienced service team carries the appropriate licenses and certifications to perform work in your home.
Frequently Asked Questions
What happens if the work is not finished in the time allotted?
In the rare case that all of your projects are not completed when your block of time is up, your ABC craftsman will let you know how much more time is needed to finish the work. At that time, it is up to you to agree to the additional costs associated with the extra time spent.
If you have a list of tasks, we recommend that you prioritize them, so that your most important items are taken care of first. It's also strongly suggested that you have all the materials on hand that the handyman may need to complete your project. They will have all the tools necessary, and basic materials like screws, nails, adhesives, etc. They're more than able to run to a big box store, but any time spent driving or shopping for items, does count as part of the four or eight hour time block. If you know the materials that are needed, but transporting them to your home is problematic, we can sometimes stop and pick them up for you if they've been pre-purchased. Ask about that as an option when scheduling your time.
What equipment or materials do I need to have on hand?
ABC's craftsman will arrive to your home with the tools and basic supplies needed for your project. If your projects require other materials, we recommend that you purchase those ahead of time. That way, your Specialist will be able to focus the time getting your projects done instead of at the store.
Why do you only schedule four and eight hour time blocks?
We find that most homeowners contact us with a list of jobs they need to have done. Rather than give an estimate for a small job, ABC's experienced craftsmen operate on a flat-fee basis to take care of a range of home improvement tasks within a specified time period.
With ABC's help, homeowners can save precious free time and avoid any possible repair or installation mistakes that may cause problems in the long run.
How do I get my home ready for handyman services?
There are few things you can do to make the best use of the time the ABC Specialist has in your home:
Before your handyman arrives, move furniture away from the area where the work will take place
Keep pets and children away from the area where the handyman is at work
Be available to answer any questions your Specialist might have
Get Started
We offer a full range of handyman services.
Additional Handyman Service Areas in Greater Austin
ABC serves many surrounding communities, including, but not limited to:
Bastrop
Bee Cave
Brushy Creek
Buda
Cedar Park
Dripping Springs
Elgin
Georgetown
Hutto
Kyle
Lago Vista
Lakeway
Leander
Liberty Hill
Lockhart
Manor
Pflugerville
Rollingwood/West Lake Hills
Round Rock
San Marcos
Shady Hollow
Smithville
Spicewood
Sunset Valley
Taylor
Wimberley
What Our Customers Are Saying
"I hired the handyman service from ABC to take care of miscellaneous stuff around my house that has been long overdo! They sent Robert (Bob) who was terrific! He came over with a smiling face on a Monday morning!! I found him very knowledgeable and proficient about his trade. He has a "can do" attitude which was truly appreciated. I would highly recommend him! A really nice guy!"
Charlene Albers
9/27/2021
"The care the technician takes while treating where an elderly gentleman lives is amazing! His knowledge of his job is spot on! The extra care he shows in explaining and reassuring my elderly boss is rare these days! Cheers to ABC for providing first class service! Thank you Jason for all the years of care. As usual ABC is always first quality! Simply to see ABC always protecting thee!!!!"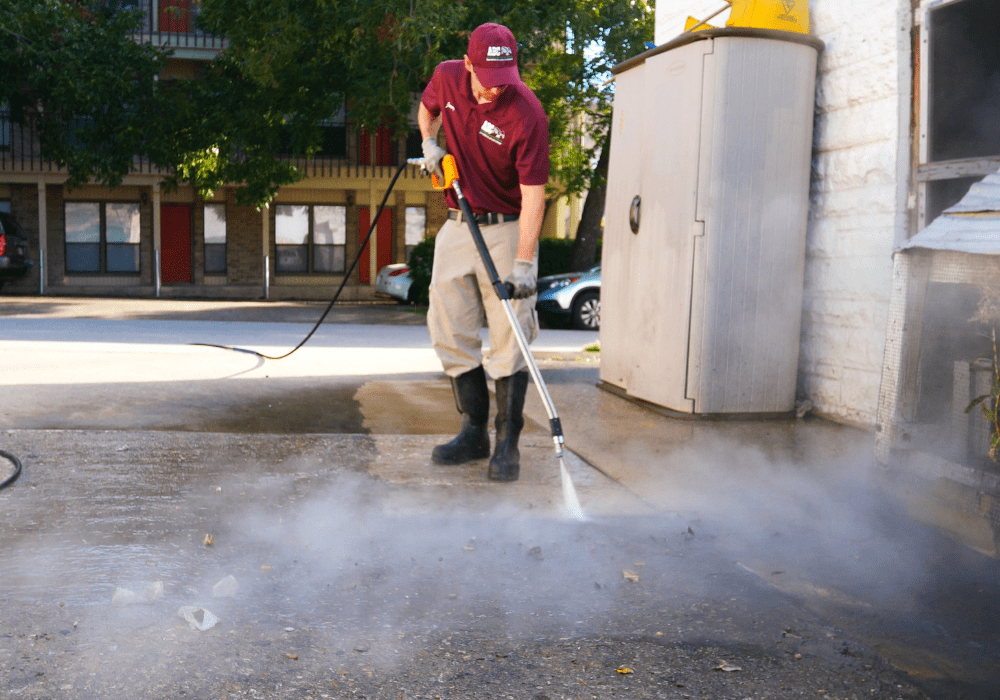 Need Handyman Services For Your Business?
Running a business is a lot to manage and it's nearly impossible to cross everything off your to do list. Let our handymen take some work off your plate.
ABC's Complete List of Home Services in Austin
Why deal with multiple service providers when ABC can do it all?