Handyman Services in Round Rock, TX
A homeowner's list of small home repairs can get long quickly. Many of us don't have the tools, the expertise and, most importantly, the time to get all of these minor things done that can add up to make a major difference in how you enjoy your home. If you're looking for a handyman in Round Rock, you can rely on the experts at ABC Home & Commercial Services to cross everything off your to-do list.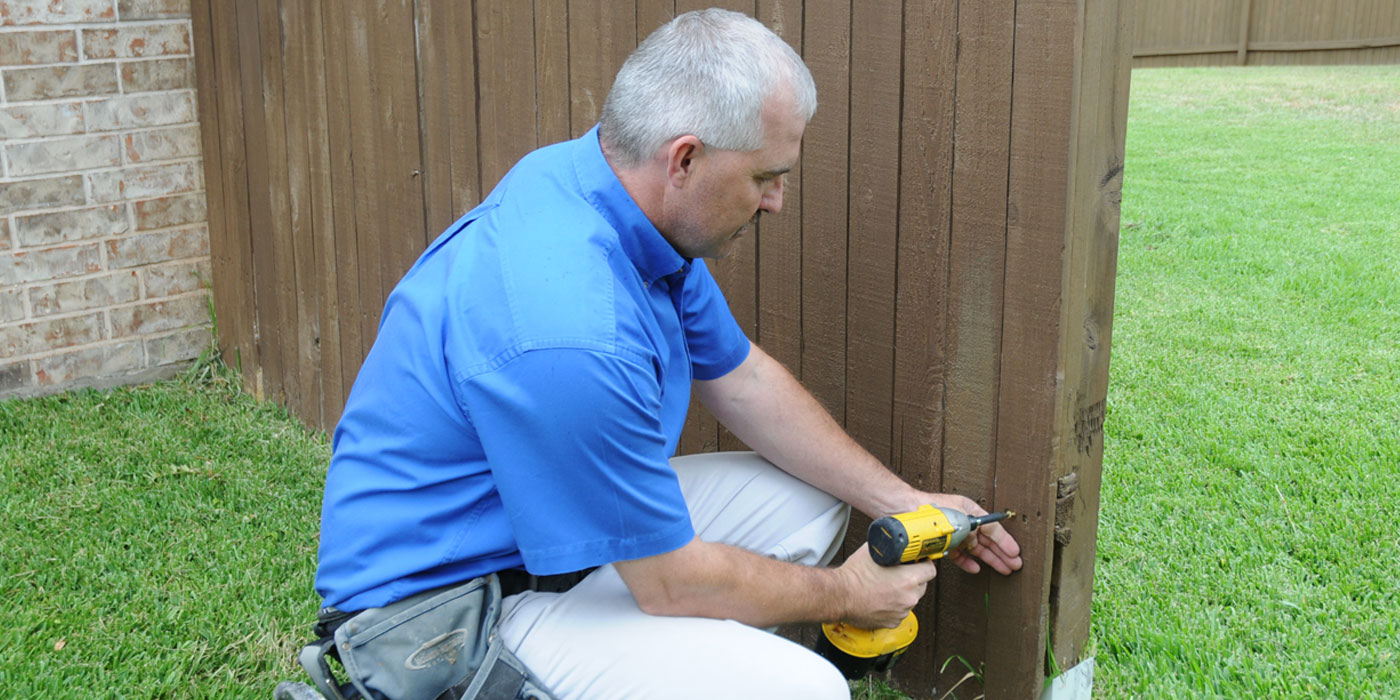 Expert & Reliable Handyman Services
The professionals at ABC can repair, replace or maintain almost anything around your home. Whether you're not into do-it-yourself projects or you realize a project is going to be more complex than you had originally expected, ABC's experts can help.
Some of the most commonly-requested tasks we can help with include:
Remodeling bathrooms
Replacing siding
Installing backsplashes in kitchens and bathrooms
Carpentry tasks, such as building a deck, adding crown molding, framing a door, repairing wood rot or fixing cabinets or stairs
Tile or grout repair
Replacing windows
Repairing sheetrock
Hanging a new door
Installing shelving
Installing or replacing your vent hood
Assembling furniture
Installing new air conditioner registers
Mounting TVs
Hanging picture frames
Need help with electrical work around the home? ABC also has licensed electricians who can help with any of your projects involving electrical work, including hanging a ceiling fan, installing lighting and replacing light switches and outlets. If you need assistance with a leaking faucet or a clogged drain, ABC's licensed plumbers can perform any plumbing work you may need to have done.
The ABC Process
1. Contact ABC
When you contact us, we will ask questions to get an understanding of what you need done.
2. Get An Estimate
We will schedule a half-day or full-day of handyman services. For larger projects, we will meet with you to give the most accurate estimate.
3. Perform Services
Your ABC handyman will perform all agreed-upon tasks during the scheduled time block.
4. Follow-Up
We will update you on the work we performed and provide any helpful follow-up instructions or other guidance.
We understand that some of the items you might need done may require immediate attention. When you get in contact with us, we will schedule your appointment at the earliest availability. If you are in this situation, we recommend reaching out to us sooner rather than later, so we can schedule the handyman whose skill set matches what you need for your projects and get the work underway.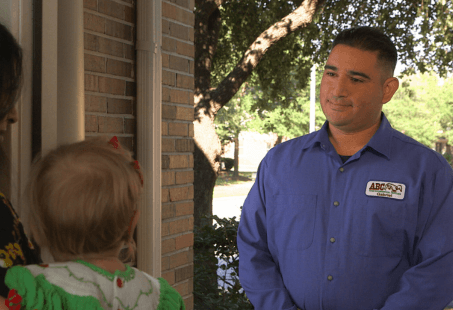 Get Started
We offer a full range of handyman services.
When you hire a professional from ABC, you not only benefit from the experience of a professional handyman, but you can also take advantage of the expertise of our pest control technicians, lawn care experts, heating and cooling specialists, licensed plumbers and electricians and appliance repair team. You can rely on ABC for all of your home services, as opposed to hiring many different companies for many different types of work.
All of our professionals undergo drug testing and criminal history checks prior to getting hired, so you can feel safe with any member of our team on your property. Also, as a family-run company, one of ABC's core values is treating your home as if it was our own.
Frequently Asked Questions
How do you set the price for each job?
ABC offers handyman services in either half-day or full-day increments, with a half-day being four hours of work and a full day being eight hours of labor. A majority of homeowners find that a half-day is a sufficient amount of time for our professionals to finish their projects.
Dependent on the tasks that you need done, we can recommend either a full day or half-day block. We will then schedule an appointment with one of our professionals who will be the best fit for your projects.
If you would like help from one of our handymen for a larger project, such as a bathroom remodel, we will send a specialist to your home to do a walkthrough first. After getting a better idea of your project needs, your specialist will provide you with a written estimate for all associated costs, so you won't have to deal with any hidden or surprise costs.
What happens if the work is not finished in the time allotted?
On the rare occasion that we are unable to finish all projects in the allotted time, your professional will let you know how much more time is needed to complete the work. You can then choose whether you would like them to stay to finish up your projects for an additional cost.
If you have a long list of projects you need help with, we recommend prioritizing your list so that your high priority items get handled first.
What equipment or materials do I need to have on hand?
Your ABC craftsman will arrive at your home with the basic tools and supplies needed for your project. If your project requires specialized materials, we recommend purchasing them ahead of time so your specialist can spend their time improving your home as opposed to shopping for materials.
Why do you only schedule four or eight-hour time blocks?
Most homeowners call us, needing help with a list of projects they would like to have done. As opposed to giving an estimate for multiple small jobs, our craftsmen work on a flat-fee basis to help with a variety of services around your home within a specified time period.
When use a handyman from ABC, you are saving your free time and avoiding any possible mistakes with repairs or installations that could result in more costly fixes in the future.
How do I get my home ready for handyman services?
We don't ask too much of you to prepare for your handyman. However, there are a few things you can do to make the most of your time:
Move furniture away from the project area before your handyman arrives.
Keep pets and children in another room when your handyman is at work.
Be available to answer any questions that may arise while your specialist is working.
Get Started
We offer a full range of handyman services.
Additional Handyman Service Areas in Greater Austin
ABC serves many surrounding communities, including, but not limited to:
Bastrop
Bee Cave
Brushy Creek
Buda
Cedar Park
Dripping Springs
Elgin
Georgetown
Hutto
Kyle
Lago Vista
Lakeway
Leander
Liberty Hill
Lockhart
Manor
Pflugerville
Rollingwood/West Lake Hills
Round Rock
San Marcos
Shady Hollow
Smithville
Spicewood
Sunset Valley
Taylor
Wimberley
What Our Customers Are Saying
"I've used this company for years. I wanted to leave a review because of a great job they recently did with digging up & repairing my busted sewer pipe. To me, their employees are honest, and hardworking. They've come to my rescue a lot with plumbing and a/c issues. They were very communicative, and reassuring about the entire pipe restoration process. I'm very grateful for their help."
"Great job! Fast and neat. It was not cheap but cheaper than the quote I got from Reliant. I appreciated the installer getting me involved when he found it was a gasketless design. He offered to put a layer of silicone down to cushion the metal to marble contact."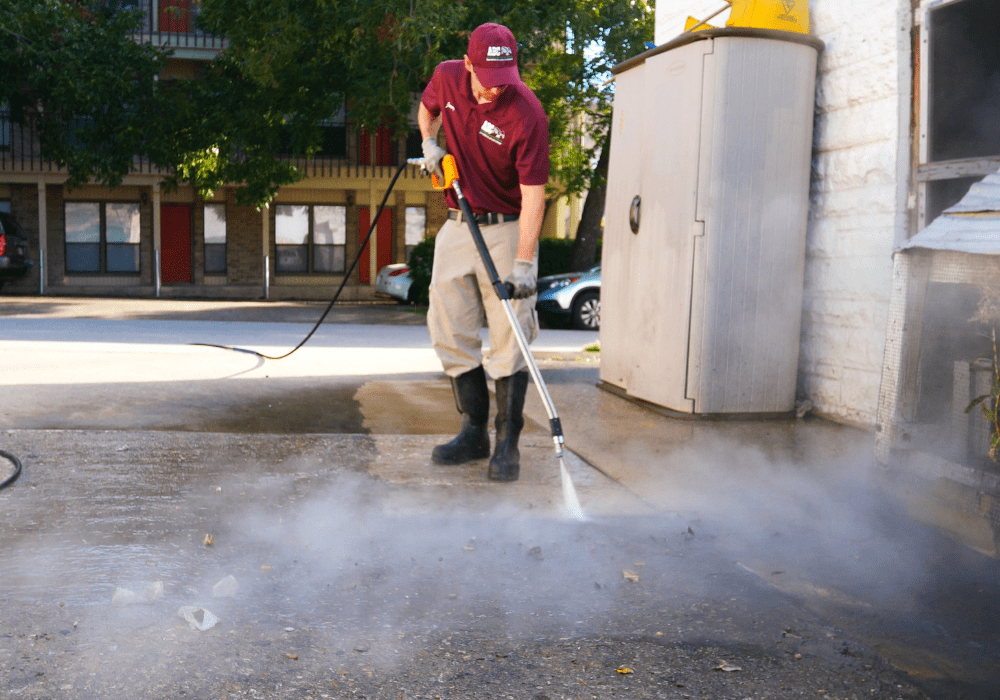 Need Handyman Services For Your Business?
Running a business is a lot to manage and it's nearly impossible to cross everything off your to do list. Let our handymen take some work off your plate.
ABC's Complete List of Home Services in Austin
Why deal with multiple service providers when ABC can do it all?