Heater Repair in Dallas, TX
When temperatures drop, we count on our heating systems to keep our homes cozy and warm. When there is a problem, homeowners looking for heater repair in Dallas call on the local company known for dependable, high-quality work: ABC Home & Commercial Services. Our experienced technicians can take care of any issues that you may encounter on any make or model of heating system so you can stay comfortable in your home when it's cold out.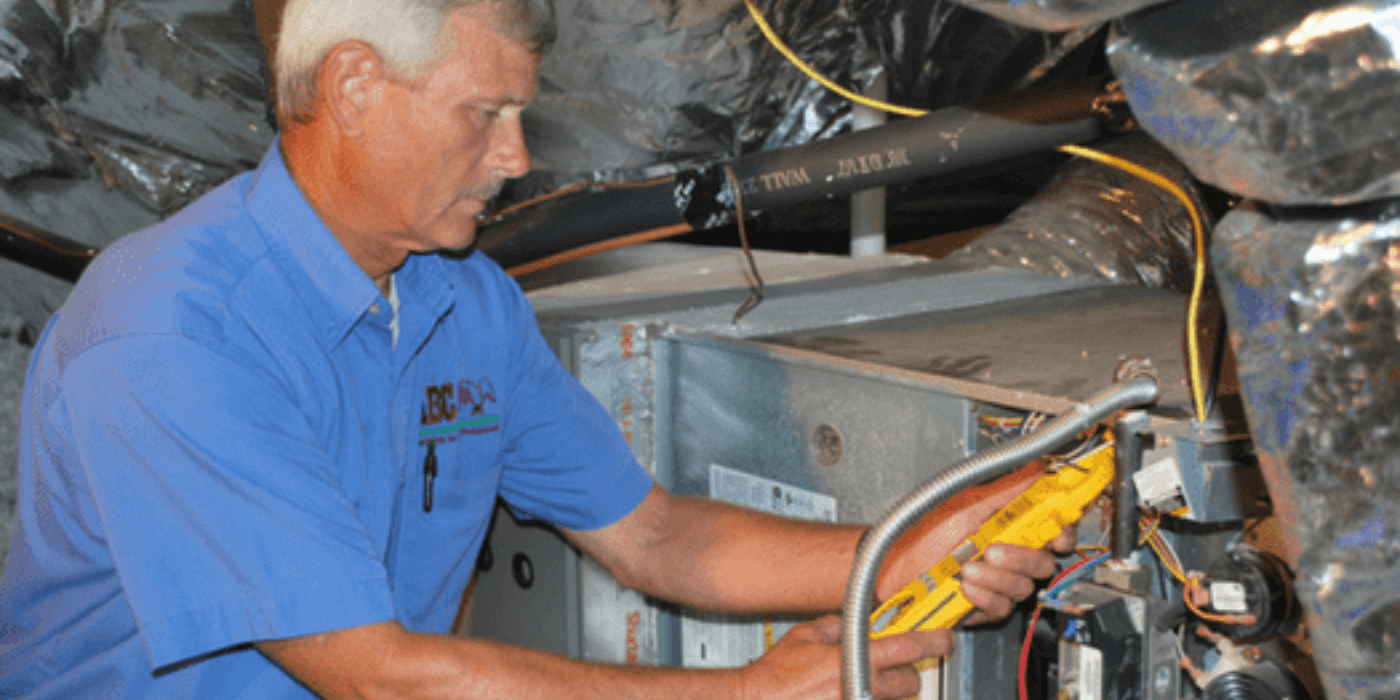 ABC has acquired Daniels Air, another trusted family-owned company that has been exceeding customer expectations in Dallas since 1969. Daniels is a full-service air conditioning and heating provider with licensed professionals that can provide repairs, perform maintenance or install any make or model of furnace, heater or heat pump in your home. When you reach out for heating services, a courteous, knowledgeable technician in a Daniels truck will come to your home to provide you with the same quality of services that you have come to expect with ABC.
Homeowners in Dallas and the surrounding areas can rely on our heating professionals for:
Heating Unit Repair
When something goes awry during one of our cooler months with our heaters, being in our homes can quickly become uncomfortable. Some of the most common issues homeowners contact us about include:
A pilot light that won't stay lit
Not enough air coming through vents
Not all of the rooms in a home getting air
A faulty thermostat
High energy bills
A furnace that won't stay on or is short cycling
Cold air that is blowing out of the vents even when the heat is on
No matter what is causing your home to be too cold, our specialists can quickly diagnose your problem and then get to work on fixing it. We can also give you advice on whether it's time for you to replace your unit, if repairs are starting to become more frequent and more expensive.
Heating System Replacement & Installation
If you have decided you're ready to get a new heater, you can contact us for a free inspection and estimate for a new system. Based on your preferences, the size of your home and the configuration of your duct system, one of our specialists can give you a recommendation for a new unit for your home.
Ongoing Maintenance
Through regular maintenance, you can extend the life of your system. Also, many repairs can be prevented by changing your air filters every 30 to 60 days and performing other routine tasks that are often best handled by a professional. When you sign up for ABC's Advantage Maintenance Plan, you can rely on our trained technicians to catch any small repairs that can turn into bigger headaches down the line.
The ABC Process
1. Contact ABC
When you contact us, we will schedule a service call to evaluate the problem. For emergencies, we will send a pro to your home as soon as possible.
2. Get An Estimate
We'll provide you with an estimate for all needed services. Once we get your approval, our pros will get right to work.
3. Perform Services
We will work quickly to perform the desired services. At the end of your service call, we'll update you on what we did and any other needed follow-up.
4. Ongoing Maintenance
Customers who sign up for our Advantage Maintenance Plan receive two tune-ups a year and peace of mind that their system is working as it should.
The best way to extend the life of your heating system is to perform regular maintenance. To help make this easier on our customers, ABC offers an Advantage Maintenance Plan (AMP) that will give you peace of mind that your heating system is in optimal working condition before temperatures drop.
ABC customers who take advantage of our AMP program will benefit from having a fall tune-up during which our technicians will do the following:
Examine your burners, heat exchanger and vent pipe for any possible problems.
Check your air filter and, if necessary, replace your air filter.
Calibrate your thermostat.
Ensure your blower motor and ignition assembly are working properly.
Test safety controls, as well as your carbon monoxide and smoke detectors.
If needed, replace the batteries in your thermostat and smoke detector.
Clean your flame sensor.
At the end of the maintenance call, we will provide you with a written report on the health of your system.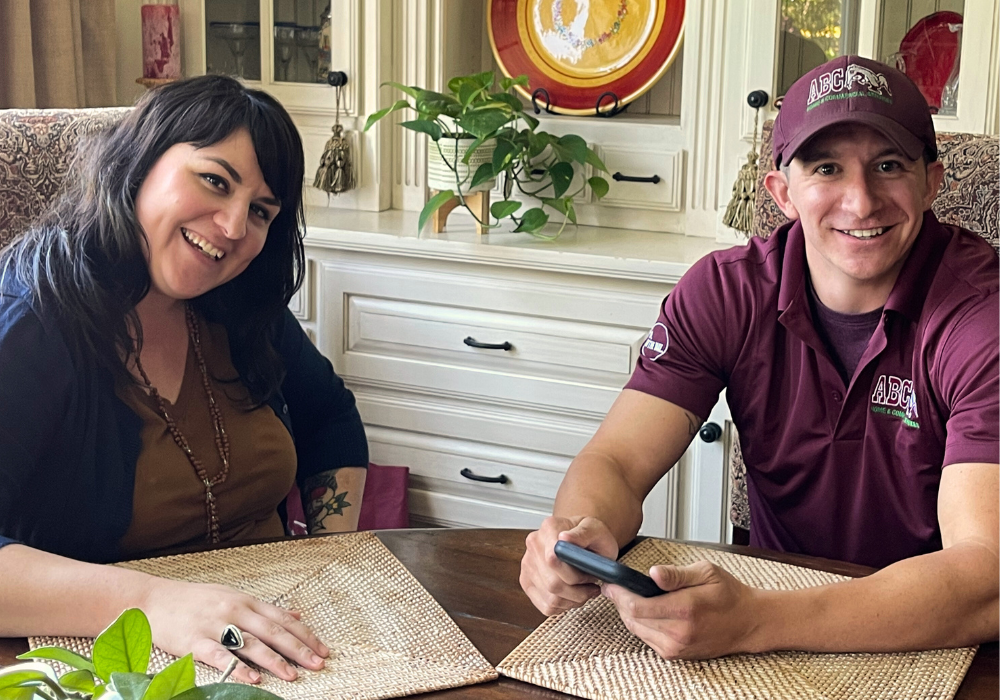 Get Started
We offer a full range of air conditioning & heating services.
ABC has been making homeowners' lives easier for decades, and has been adding more types of services. Through our acquisition of Daniels Air, we can also provide you with heating system repairs, maintenance and installations. We understand that heating system problems don't often come up at convenient times, which is why our licensed specialists are available 24/7.
Daniels Air is also a family-owned company that has been around for decades. Our businesses share many of the same values, including treating our customers' homes as if they were our own. Our specialists go through extensive in-house training so they are prepared to handle any heating problem you may encounter.
Our customers tell us that they appreciate our 12-month guarantee. If you are experiencing an issue with your heating repair or installation within a year of our service call, we will come back to make things right, at no additional cost to you.
Frequently Asked Questions
How soon can you get my heater working again?
At ABC, we understand that if you're having an issue heating your home, you want to have a professional at your home quickly to get things working again. We also understand that some problems just can't wait, which is why we offer 24/7 emergency services. Reach out to us and we will send a licensed technician to your home as soon as possible.
Can you give me honest advice on when I should repair or replace my system?
On average, heating systems last between 10 to 15 years. If you purchased your unit about that long ago, you may need to consider starting looking into a replacement. If you stay on top of regular maintenance, however, your system can last even longer than that.
Some homeowners opt to replace their system earlier than that to save on their energy bills. By upgrading to a more energy-efficient unit, you can see as much as a 50% savings on your monthly bills.
Can you install a new heating system in my home?
Yes, we are happy to install a new heater in your home. You can take advantage of our free inspection to talk to one of our specialists about which system may be best for your home and needs.
Get Started
We offer a full range of air conditioning & heating services.
More AC & Heating Solutions In Dallas
What Our Customers Are Saying
Holly Piorkowski
10/19/2021
"Mark Baca is our technician and he does an excellent job. Been using him for years and always request him because he is thorough and cares. We appreciate you, Mark! Thank you!"
"They always give me a call as a reminder the will be out. I get a text 30 minutes before arriving . They do a great job. My wears are always in control and our grass is green. We used the plumbing service and are great!"
ABC's Complete List of Home Services In Dallas
Why deal with multiple service providers when ABC can do it all?