HVAC Contractor in Dallas, TX
Whether you are considering replacing your air conditioner because you are pouring money into repairs, or want to take advantage of new models with expanded features and improved efficiency, hiring an experienced HVAC contractor in Dallas can ensure you get the most out of this significant investment. Homeowners can rely on ABC Home & Commercial Services to offer honest, expert advice on which system will be best for their home, as well as to properly perform the installation.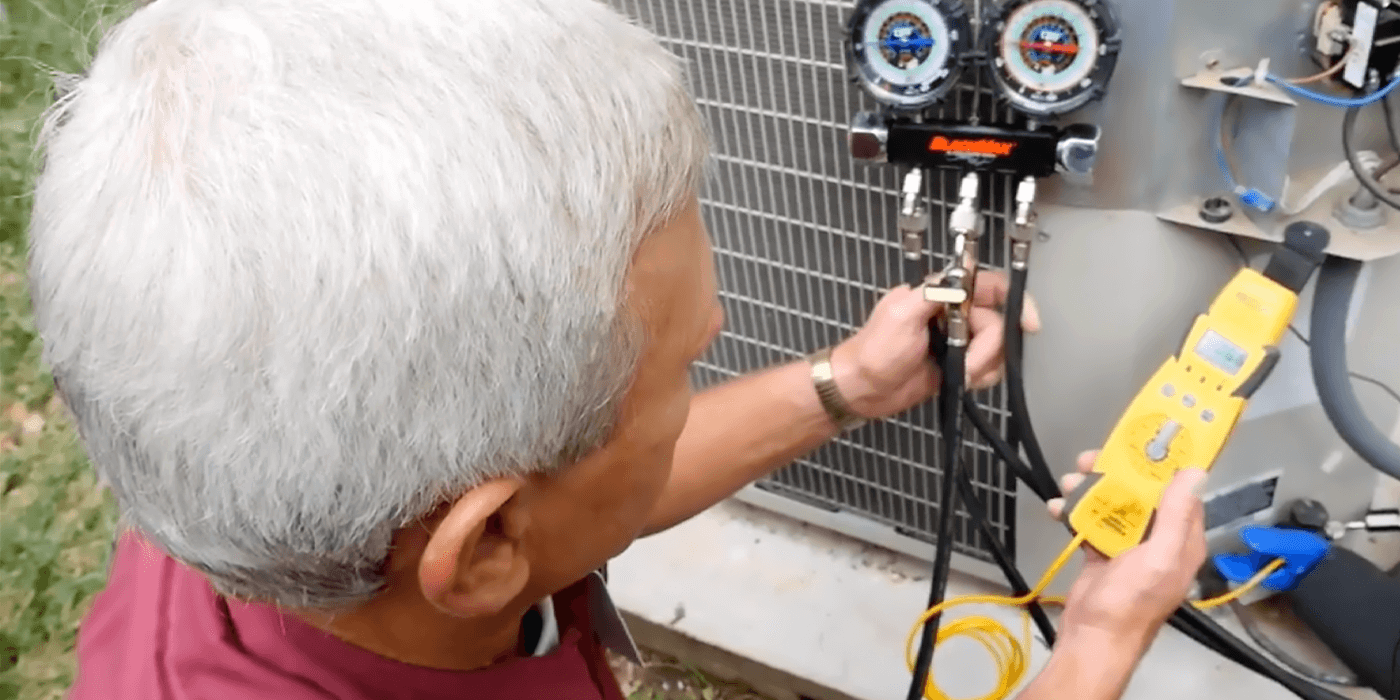 The biggest benefit of upgrading your unit is long-term savings on your electricity bill. As a matter of fact, some units pay for themselves. With more energy-efficient units, homeowners can see up to a 50% savings on their electricity bill each month, which can be significant during the months of the year that systems are running more frequently. These energy-efficient models have another bonus—they are better for the environment than their older predecessors.
You can also save money by taking advantage of local and federal rebates and incentives, as well as extended warranties. Many air conditioner manufacturers will offer warranties which cover the cost of needed repairs within the first few years of your installation. Also, ABC offers a one year warranty on all labor and parts, for added peace of mind.
The last benefit to consider is that a new system can improve the air quality in your home. This is because air conditioners rely on moisture to cool your indoor air, which can allow for the growth of bacteria and fungi inside your unit. This holds especially true if your unit wasn't installed correctly. When left unaddressed, air quality issues could lead to additional health problems.
The ABC Process
1. Contact ABC
When you contact us, we will schedule a service call to evaluate the problem. For emergencies, we will send a pro to your home as soon as possible.
2. Get An Estimate
We'll provide you with an estimate for all needed services. Once we get your approval, our pros will get right to work.
3. Perform Services
We will work quickly to perform the desired services. At the end of your service call, we'll update you on what we did and any other needed follow-up.
4. Ongoing Maintenance
Customers who sign up for our Advantage Maintenance Plan receive two tune-ups a year and peace of mind that their system is working as it should.
Purchasing a new air conditioner is not something many homeowners look forward to. With the help of a knowledgeable heating and cooling specialist, you can decide when it makes financial sense to invest in a new unit rather than making costly repairs to your current system.
Our licensed experts will be able to offer you advice on whether it will be more cost-efficient to repair or replace your unit. The following warning signs may indicate that it's time to start looking for a new unit:
Your air conditioner is more than 10 years old
Your unit is breaking down frequently and you're spending more time and money on repairs
You have high energy bills
Your home has fluctuating humidity
You're not getting cold air
Your home feels stuffy
There are strange noises coming from your unit
The unit is only cooling some rooms
There is a noticeable increase in the amount of dust around your home
One of our professionals can help you save money on your new unit by bringing local and federal rebates and incentives to your attention that can cut down significantly on the final price tag.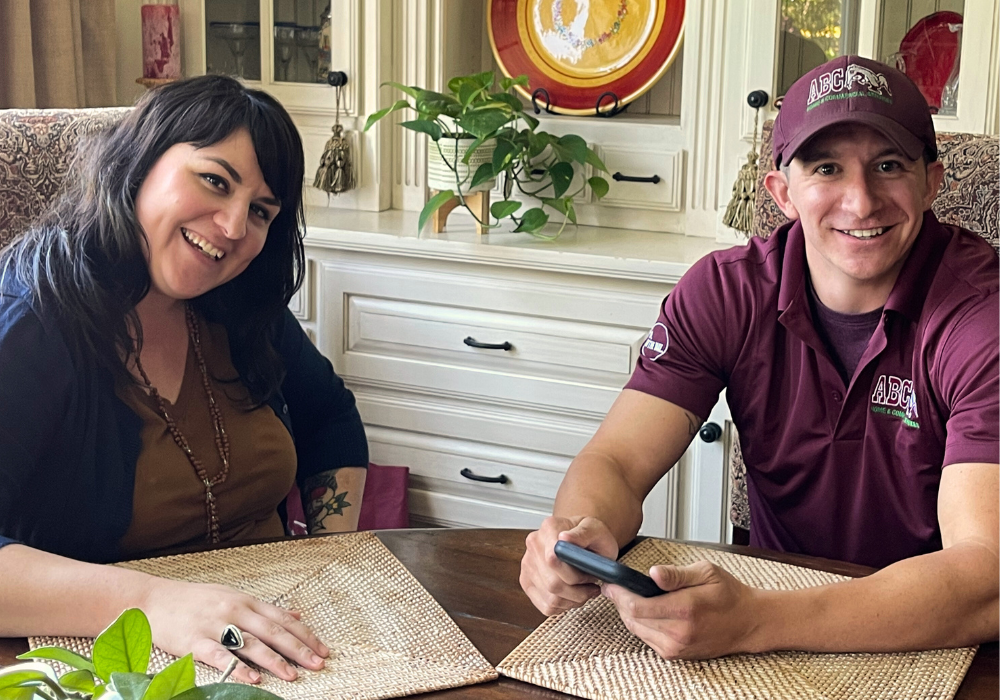 Get Started
We offer a full range of air conditioning & heating services.
Homeowners in the Dallas area have been relying on ABC for pest control services for decades. Thanks to the support of the community and our fantastic team members, we have been able to expand the list of services we are able to provide to home and business owners. By acquiring Daniels Air, we are excited to add air conditioning and heating services to that list. Daniels Air is a family-owned company, just like ABC, which has been serving the Dallas area since 1969. We share many of the same values, so when a licensed professional comes to your home in a Daniels truck, you can be confident that you will receive the same courteous, friendly service you are accustomed to with ABC.
Our customers can also feel comfortable about choosing ABC because of our one year warranty on parts and labor. If you come across any problems within a year of your service, we will make every effort to address your concerns and make things right.
Frequently Asked Questions
What happens during my free inspection?
If you are unsure about which air conditioning and heating unit will be best for your home, you can take advantage of our free inspections to speak with one of our professionals. When you request an inspection, we will send a licensed HVAC professional to your home who will perform load calculations, ask you questions about what you want and need out of a new system, learn about your budget and calculate how much you are currently spending to heat and cool your home. Based on this information, your specialist will build out an estimate for you. In the estimate, we will include any local or federal rebates or incentives that could help cut down on costs for a new unit.
How long will it take to install a new air conditioner?
Once you've decided which air conditioning unit you would like in your home, you can schedule an appointment to install your new system. Usually, we can schedule your installation for the following day.
The amount of time it will take us to install your system will be dependent on multiple factors including the size of your unit, the accessibility of the space where your new unit will be installed and the state of your ductwork. Most installation processes, which includes removal of your old unit, take anywhere from four to eight hours.
During the installation, our technicians will:
Safely remove and dispose of your existing unit
Ensure that the slab where the new unit will go is flat and cleared of debris
Install your new system and thermostat
Confirm that all components are the correct size for the unit
Run tests to ensure that the unit is working properly
Clean up any impacted areas so we leave your home as it was before we arrived
We will then schedule a follow-up call for a few weeks after your installation. At that time, one of our pros will make sure that everything is functioning correctly and you don't have any additional questions about your new unit.
Does ABC provide a warranty?
Yes, ABC offers a one year warranty on all parts and labor. If you are unhappy with our services for whatever reason, give us a call and we would be happy to come back to make things right, at no additional charge.
Do you offer repair and maintenance services?
Yes, ABC is happy to offer our customers repair and maintenance services. We even offer an Advantage Maintenance Plan that can extend the life of your new system and make it easier to have repairs done. Our professionals go through extensive training to learn everything they need to know to work on any brand of air conditioning and heating system you may have in your home.
Get Started
We offer a full range of air conditioning & heating services.
More AC & Heating Solutions In Dallas
What Our Customers Are Saying
"They always give me a call as a reminder the will be out. I get a text 30 minutes before arriving . They do a great job. My wears are always in control and our grass is green. We used the plumbing service and are great!"
"I've only had 2 apps so far but it's made a huge different. The tech is always very kind and explains EVERYTHING, which is so nice. Instead of just fixing the problem, he explains why we may have the problem. When they give me a window for visits, he's always within that window and usually on the earlier side. I've waited 2 hours over the window with another company before (more than once) so being on time is some thing I really appreciate. Overall I recommend them and am happy I went with ABC!"
ABC's Complete List of Home Services In Dallas
Why deal with multiple service providers when ABC can do it all?