AC Repair in McKinney, TX
Having a properly functioning cooling and heating system is a priority for homeowners. If you find that your house just won't cool down or heat up, you can rely on the licensed specialists at ABC Home & Commercial Services to quickly diagnose and resolve your problem. In addition to performing ongoing maintenance and installing new systems, ABC also provides 24/7 emergency AC repairs in McKinney.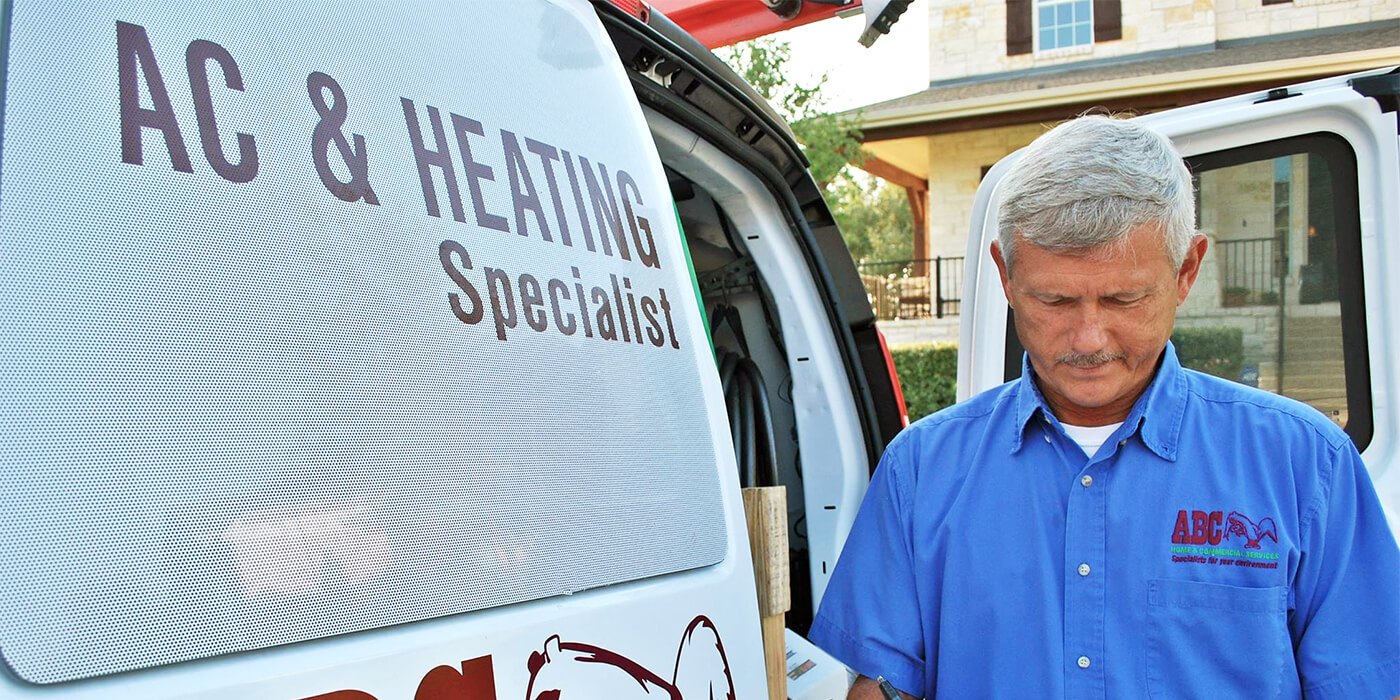 Comprehensive Air Conditioning & Heating Services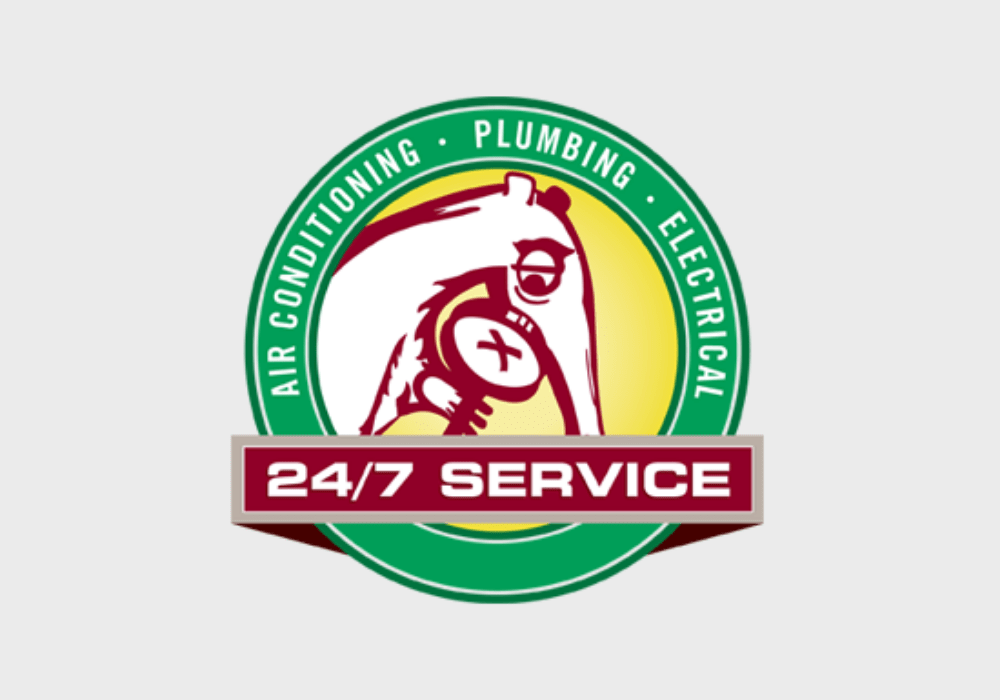 24/7 Emergency Service Available
We understand that if your air conditioning and heating system is having trouble, you want a professional to come to your home as quickly as possible. Fortunately, our heating and cooling professionals are available 24/7, so give us a call, no matter what time of day or night, and we will send a licensed specialist to your home at our earliest availability.
The ABC Process
1. Contact ABC
When you contact us, we will schedule a service call to evaluate the problem. For emergencies, we will send a pro to your home as soon as possible.
2. Get An Estimate
We'll provide you with an estimate for all needed services. Once we get your approval, our pros will get right to work.
3. Perform Services
We will work quickly to perform the desired services. At the end of your service call, we'll update you on what we did and any other needed follow-up.
4. Ongoing Maintenance
Customers who sign up for our Advantage Maintenance Plan receive two tune-ups a year and peace of mind that their system is working as it should.
One of our licensed HVAC specialists will come to your home to ask you questions about what you want out of a system, perform load calculations, learn more about your budget and determine how much you are currently spending to heat and cool your home. Your specialist will then use this information to create an estimate for a new system that will meet all of your wants and needs.
We will also include in our estimate any local or federal rebates or incentives that could help you save money on your new system. Additionally, we can provide you with other advice on how to make your home more energy-efficient.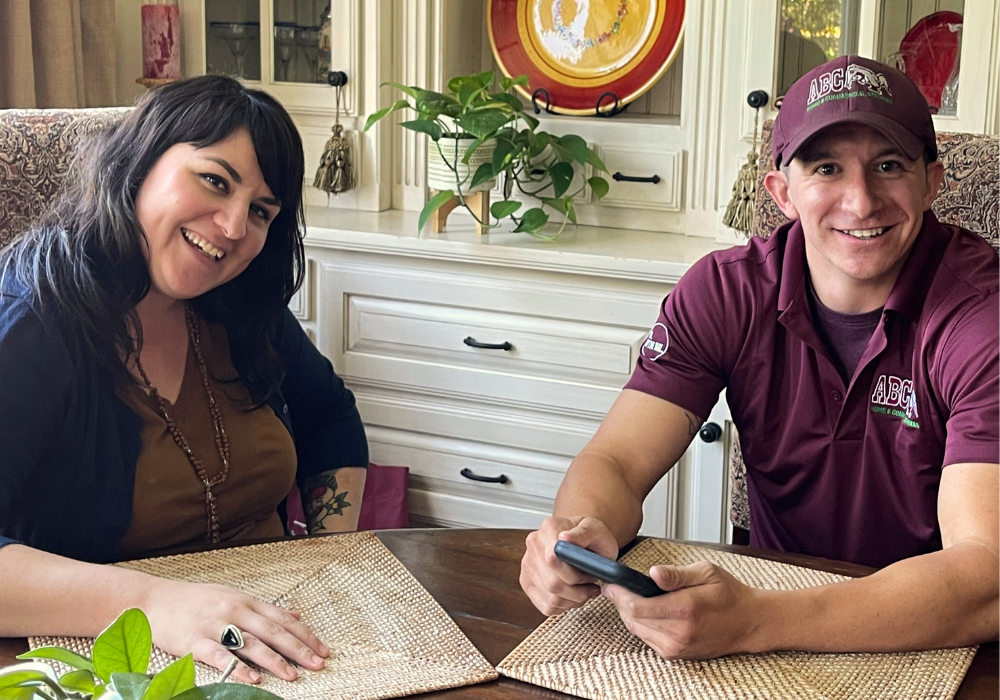 Get Started
We offer a full range of AC & heating services.
ABC has been serving homeowners in the McKinney community for decades. During that time, we have become known for our reliable, courteous technicians. Thanks to both the support of community and our hardworking team members, we have been able to extend our list of home and business services to include heating and cooling repairs, installation and maintenance.
You can rely on our heating and cooling professionals to be available to you all day, every day. All of our team members go through an extensive hiring process and additional in-house training to ensure they can consistently meet our high standards of service.
Our customers know they can trust us to get the job done right the first time. If you are experiencing issues within 12 months of your repair or installation, give us a call and we would be happy to send someone back to your home to make things right, at no additional charge.
Frequently Asked Questions
What AC & heating services does ABC offer?
When you contact ABC, a highly-trained professional will come to your home to provide you with the friendly, top-notch service you have come to expect from ABC.
Homeowners in McKinney can rely on our professionals for all their AC needs, including:
AC Repair
Is your cooling and heating system not working as it should? If so, our professionals can come to your home to repair any make or model system you have. Some of the most common problems we come across include:
Not getting enough cold air
A lower-than-normal amount of airflow
Excess moisture or leaks around your unit
Strange noises coming from your unit
A foul smell
A higher than normal electric bill
Our specialists will diagnose your issue, then provide you with recommendations for next steps. You can also rely on our experts for honest advice on whether it will be more cost-efficient to repair or replace your system.
System Replacement & Installation 
When you have decided it's time to replace your heating and cooling system, we can install a new one for you. If you have not yet decided what new system would be best for your home, one of our professionals can provide you with a free inspection and guidance on what would be the best system for your home, based on your preferences and needs. We will take the size of your home and the configuration of your duct system into account when creating this customized estimate.
Ongoing Maintenance
You can extend your system's lifespan by having routine maintenance performed by a qualified professional. During these service calls, our specialists are able to spot and address small repairs before they turn into even bigger headaches. Customers who sign up for our ongoing maintenance plan benefit from routine diagnostic tests which ensure everything is running how it should be and an inspection of components to identify signs of wear and airflow issues. When we wrap up these service calls, we will report back to you on your unit's health and provide you with advice on how you can extend the life of your heating and cooling system.
How do I know if I need a new system?
Heating and cooling systems usually last anywhere from 10 to 15 years. Therefore, if you have had system around that amount of time, it may be time to start looking into a replacement. If your system is properly maintained, you may be able to keep your system running even longer.
Some homeowners replace their systems earlier to take advantage of new energy-efficient options which help them save money on their electric bill. Some are surprised to learn that installing a new heating and cooling system can actually pay for itself, as some homeowners can see as much as a 50% savings on their electric bill each month.
Can you work on my gas furnace or heat pump?
Here in McKinney, we don't use our gas furnaces or heat pumps nearly as much as we use our air conditioner. That said, it's still frustrating when we're trying to use our heater during our colder season and it isn't working properly. That's one reason experts recommend scheduling an annual maintenance call in the fall to ensure everything is running smoothly before turning your heater on for the first time in the winter.
Get Started
We offer a full range of AC & heating services.
Additional AC & Heating Service Areas in Greater Dallas
ABC serves many surrounding communities, including, but not limited to:
What Our Customers Are Saying
"We have used ABC Commercial Services for a number of years. Our current technician Hunter Johnson is doing an excellent job responding to customer requests and he is very thorough in his twice a month visits to our village. We have had several occasions to call technicians this past year on urgent matters. They have always responded in a timely manner. It is a big job to handle a Village of 128 units. ABC has so far met the challenge."
"Hunter is the BEST SERVICE TECH EVER!! Extremely professional, knowledgeable, reliable, and responsive. His 5 star service has made me an ABC client for life! Thank you for all your help!! Absolutely Exceptional!"
ABC's Complete List of Home Services in Dallas
ABC serves many surrounding communities, including, but not limited to: