Landscaping & Landscape Design in Dallas, TX
Adding colorful flowers, shrubs and trees of different textures and heights to your yard can give your home's exterior a completely new and attractive look and feel. With so many options to choose from, and given the challenges of keeping plants alive in our hot and dry climate, it's no wonder homeowners rarely cross these projects off their to-do lists. When it comes to landscaping in Dallas, homeowners rely on the knowledgeable professionals at ABC Home & Commercial Services to turn their dreams into reality, no matter what size project they have in mind.
Homeowners here in DFW have relied on ABC's pros for all kinds of landscaping work.
Our experienced landscapers have helped with projects and tasks of all sizes, including:
Adding or updating flower beds each season, or as needed
Lawn cleanups, either after a major weather event or after leaves fall
Adding mulch to beds and around trees and bushes
Replacing or adding any other plants, hedges or trees to your landscape
Installing sod to prevent erosion and restore your lawn from an unsightly yellow to a vibrant green color
Inspecting and making any needed repairs to your sprinkler system to make sure your plants are getting the water they need
Applying seasonal fertilizers and lawn amendments to provide your landscape with the nutrients it needs
The ABC Process
1. Contact ABC
We'll learn what you need over the phone or during an in-person meeting at your home. Usually, we can schedule an appointment in a few business days.
2. Get An Estimate
We'll provide you with an estimate based on your goals and our recommended set of services. Once we get your approval, we will get you on the schedule.
3. Service
Our trained specialists perform all agreed-upon services. When we're done, we will clean up any debris to keep your yard neat and looking great.
4. Follow-Up
Depending on what services we performed on your property, we'll provide you with an update or recommend additional follow-up or ongoing services.
Since landscaping projects are highly variable, we need to learn more about your goals before we can give you an accurate estimate of when we can begin your job. The scope and size of the project are the two biggest factors in both when we can get started and how long it will take us to get what you'd like done.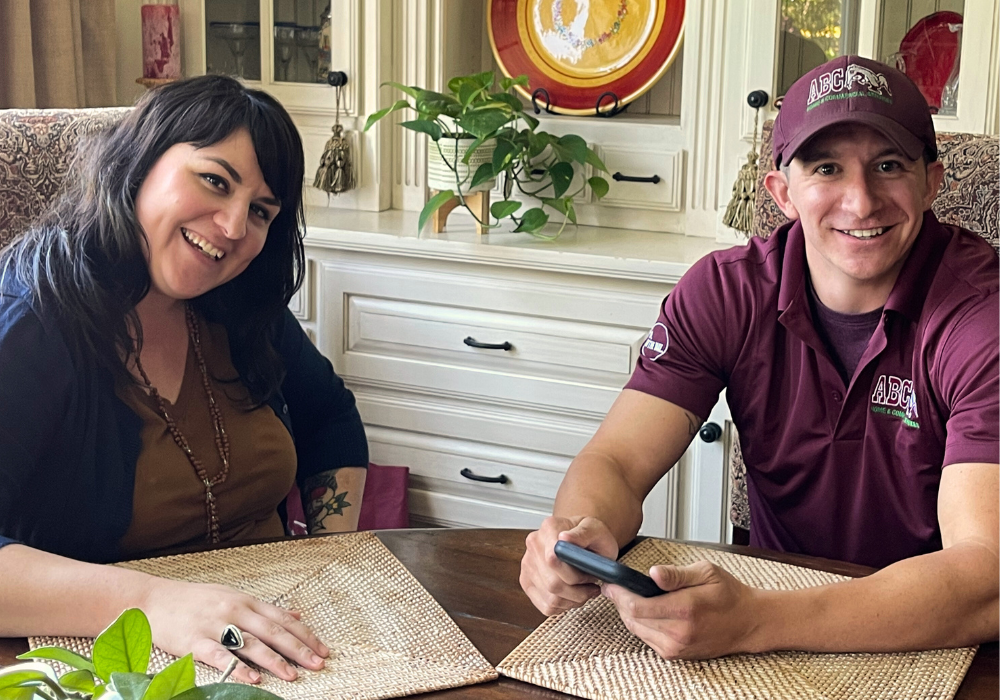 Get Started
We can turn your vision for your yard into reality.
While many of our customers reach out to us to get their yards looking great during the spring months, there are enhancements you can make to your front and back yards any time during the year.
Frequently Asked Questions
I need help getting started. Can you give me a free estimate?
While we can sometimes give you an estimate over the phone for smaller projects, we understand that landscaping options can be overwhelming, and sometimes it helps to just sit down, face to face, to learn more about your goals and help you think about what's possible. That's why we offer our customers a free inspection and consultation for landscape design projects.
Here's how the process usually works:
We find a good time for you to have one of our landscape designers meet you at your home.
We'll take a look at your grass, irrigation system and plants to note their condition.
We'll perform a visual assessment to take note of your yard's unique features to determine sun requirements, how you use different parts of your outdoor areas and any nutritional deficiencies in your soil.
We'll ask you questions to determine any other needs you might have, including deer resistant plants or species that might do better in high-traffic areas.
After we gather the information we need from you, we'll offer some suggestions that fit your needs and budget. Once you approve our no-obligation, complimentary estimate, we can get you on the schedule to have the work done.
Can you still work with me if I need to spread my budget out over time?
We're happy to provide you with landscaping recommendations, no matter what your budget is. We can work with you to schedule your landscaping work in a way that makes sense for your schedule and budget, whether that means completing the work in phases or all at once.
Do I need to be at home for landscaping work to be done?
While we do prefer to meet with you in person before we get started to make sure we fully understand your priorities, once we get started, our lawn experts can do their work while you are away. All that we ask is that you provide us with any instructions on how to access your outdoor areas and that pets and children remain inside, out of concern for their safety.
Can you also help with ongoing lawn maintenance?
Yes, we can! Many of our landscaping customers also depend on our reliable lawn technicians to keep their grass looking neat and trimmed. We can mow your lawn as often as you need it and also perform edging and pruning. You can come home to a beautiful home without having to lift a finger!
Get Started
We offer a full range of lawn services.
Additional Lawn & Landscaping Service Areas in Dallas
ABC services many surrounding communities, including, but not limited to:
What Our Customers Are Saying
"They always give me a call as a reminder the will be out. I get a text 30 minutes before arriving . They do a great job. My wears are always in control and our grass is green. We used the plumbing service and are great!"
"I've only had 2 apps so far but it's made a huge different. The tech is always very kind and explains EVERYTHING, which is so nice. Instead of just fixing the problem, he explains why we may have the problem. When they give me a window for visits, he's always within that window and usually on the earlier side. I've waited 2 hours over the window with another company before (more than once) so being on time is some thing I really appreciate. Overall I recommend them and am happy I went with ABC!"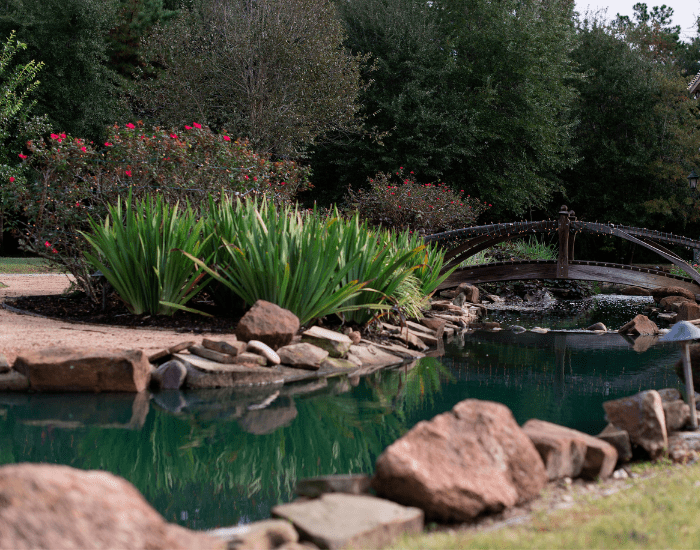 Need Landscaping Services For Your Business?
Our lawn care specialists will ensure you make a good first impression on your customers by keeping your facility's exterior looking nice and tidy.
ABC's Complete List of Home Services In Dallas
Why deal with multiple service providers when ABC can do it all?