Drain Cleaning in Dallas, TX
One of the least appealing problems homeowners face is clogged drains. Whether it's in your sink, shower or even your toilet, these plumbing problems often require immediate attention, and the time and skills most of us just don't have. When it comes to drain cleaning in Dallas, homeowners count on the licensed plumbers at ABC Home & Commercial Services to quickly clear blockages and ensure your plumbing is fully operational.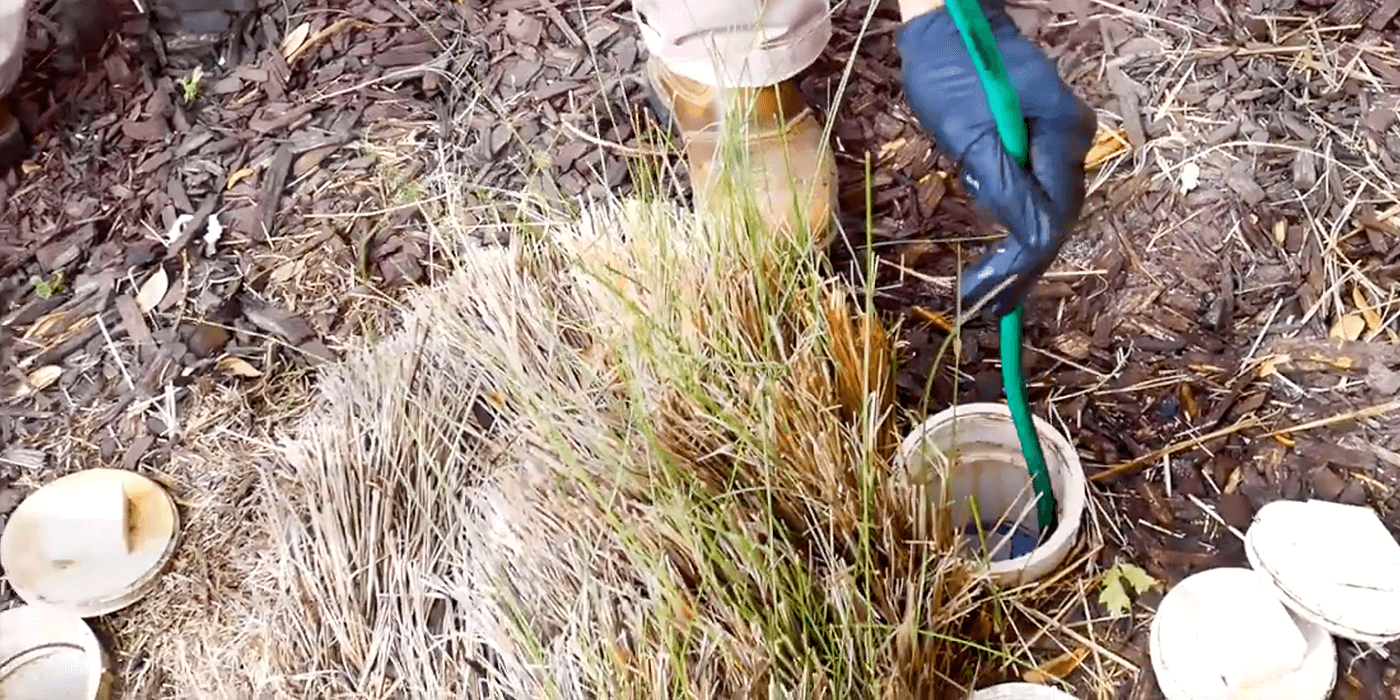 Our plumbing experts will pinpoint the source of your problem, and depending on the location and severity of the obstruction, use different tools and techniques to clear your pipes and get everything running smoothly again.
With kitchen sinks, a food blockage might be just out of sight. In this scenario, one of our licensed plumbers may recommend disassembling the pipe, removing the item and then putting the pipe back together.
In other cases, an obstruction can make it further down the drain, requiring more specialized tools. Our plumbing team will bring whatever equipment is necessary, including inspection cameras, so that even the most stubborn clogs are taken care of.
No matter what method we use, our team will clean up after we are done so that you can easily transition back to your regular routine.
The ABC Process
1. Contact ABC
When you contact us, we will schedule a service call to evaluate the problem. For emergencies, we will send a pro to your home as soon as possible.
2. Get An Estimate
We'll provide you with an estimate for all needed services. Once we get your approval, our pros will get right to work.
3. Perform Services
We will work quickly to perform the desired services. At the end of your service call, we'll update you on what we did and any other needed follow-up.
4. Comfort Guarantee
If you are unhappy with our work, let us know and we will send someone back to your home to make things right at no additional cost.
While we might not think about it much—that is, until they stop working properly—we use our drains every day, whether in the shower or in the kitchen or at the bathroom sink. As time goes on, our drains get narrower and narrower due to the normal build-up of grease, soap, hair, food debris and other materials. Unfortunately, drains can't clear themselves. When water flow is impacted, these problems often require the help of a professional.
While many drain problems stem from this accumulation over time, you could also experience a more sudden clogged drain, for a number of reasons. No matter what kind of drain problem you come across, ABC's licensed plumbers can help.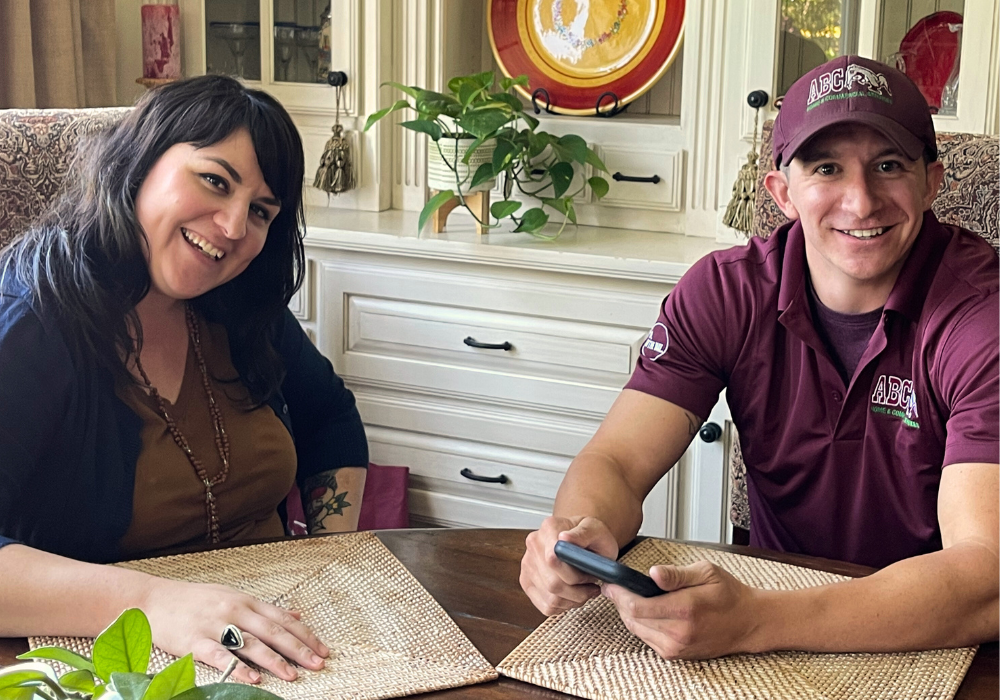 Get Started
We offer a full range of plumbing services.
At ABC, we stand behind our work and strive to consistently exceed our customers' expectations. That's why we take the time to walk you through what we plan to do and give you a chance to ask us any questions you may have.
We want you to feel comfortable with our employees in your home, so we require all our team members to pass a drug test and a criminal background screening before getting hired. Extensive in-house training is provided to new plumbers to ensure they are prepared to handle any plumbing problem they may come across. Our customers tell us that they continue to use ABC because we provide high-quality, reliable plumbing services and excellent customer service.
Frequently Asked Questions
How quickly can you get here?
Plumbing issues tend to pop up when you least expect them—and when it's the most inconvenient. That's why ABC offers emergency plumbing services 24 hours a day. While we prioritize the most pressing plumbing problems, we also do our best to schedule other service calls as soon as we can find a time that's convenient with your schedule. Usually, that means getting an experienced plumber to your home within just a few business days.
How do I know I have a drain issue?
The tell-tale sign of a drain problem is water draining more slowly from sinks, tubs or showers. If you're finding standing water that's sitting for an extended period of time after showering or washing your hands, you could have a problem. In some cases, a foul smell coming from the drain could signal you need to bring in a pro. Of course, sometimes, drains simply stop working altogether. In any case, calling in an expert will save you time and could end up saving you money, since some DIY efforts can actually end up causing bigger headaches.
Could I have problems with any type of drain?
While we wish this weren't the case, the truth is that all drains are susceptible to problems over time. While the reason for the obstruction can vary, ABC's skilled pros have helped countless Dallas-area homeowners who have had issues with their kitchen drains, bathroom sinks, shower and tub drains, toilets and floor drains. Every plumbing problem is slightly different, so we offer customized solutions that extend beyond just drain cleaning to repairs, installations—you name it, and we can do it.
What types of equipment will you be using?
One benefit of choosing ABC for your plumbing issues instead of trying to resolve a problem on your own is that our plumbing team has commercial grade equipment that we can use to address whatever obstruction is the result of your impaired water flow. Depending on what our plumbers find during their inspection, we might use hydro-jetters or sewer jetters, which use high-pressure water jets to clear blockages in residential and commercial drain pipes.
We take every precaution to only use the tools and methods which are required for the job and to ensure that the work we do doesn't damage the integrity of the rest of your plumbing system.
What can I do to prevent clogged drains on my own?
While it's hard to predict or prevent blockages, there a few things you can do to avoid drain issues, including to:
Pour any grease that might have collected from cooking into a heat-safe container that you can then throw it your trash can, as opposed to putting these problematic materials down the drain. Just make sure to wait for the hot grease to cool down before you dispose of it.
Compost your coffee grounds and eggshells.
Install filters or screens for your kitchen and bathtub sinks to prevent a build-up of hair and soap residue in your pipes.
Pour a cup of white vinegar down your drain every month orso. After 30 minutes, run piping hot water down your drain to remove any residue you may have in your drain.
Get Started
We offer a full range of plumbing services.
Additional Plumbing Solutions In Dallas
What Our Customers Are Saying
"We moved to this area four months ago. My son has been using this company for a long time and recommended them to us. We are using this company for pest control and lawn care services now. The people are very nice and professional. Especially their lawn care team, they are working carefully to take care every corner in the super hot weather. We are very happy with them. Thanks ABC for your excellent work!"
Shirley Millsap
8/26/2021
"They are my bug and pest control company. They are loyal, thorough and go one step farther than necessary. Call for service and they respond in a very reasonable time. Good Christian Company."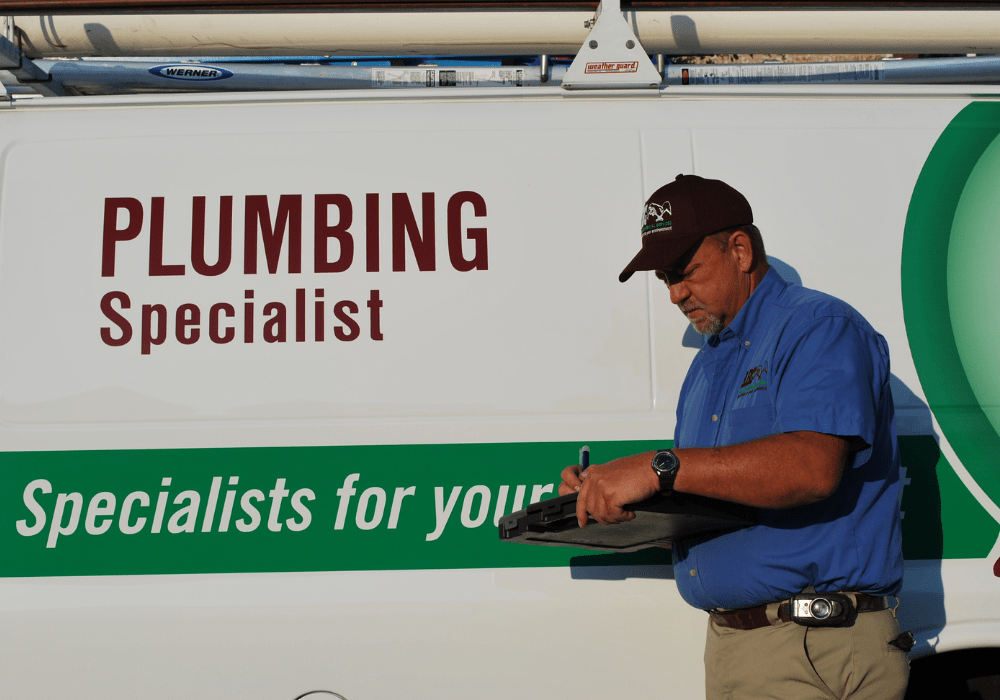 Need Plumbing Services For Your Business?
Don't let a plumbing problem slow your business down. We offer plumbing repair, replacement and installation services for commercial properties.
ABC's Complete List of Home Services in Dallas
Why deal with multiple service providers when ABC can do it all?