Plumbing Maintenance in Dallas, TX
Maintaining your plumbing equipment can help you avoid future repairs and can extend the life of your parts and components. Homeowners count on the highly skilled and licensed professionals at ABC Home & Commercial Services for plumbing maintenance in Dallas and the surrounding communities. Customers who sign up for our Advantage Maintenance Plan gain peace of mind in knowing that their plumbing systems are operating efficiently and that any repairs can be handled quickly.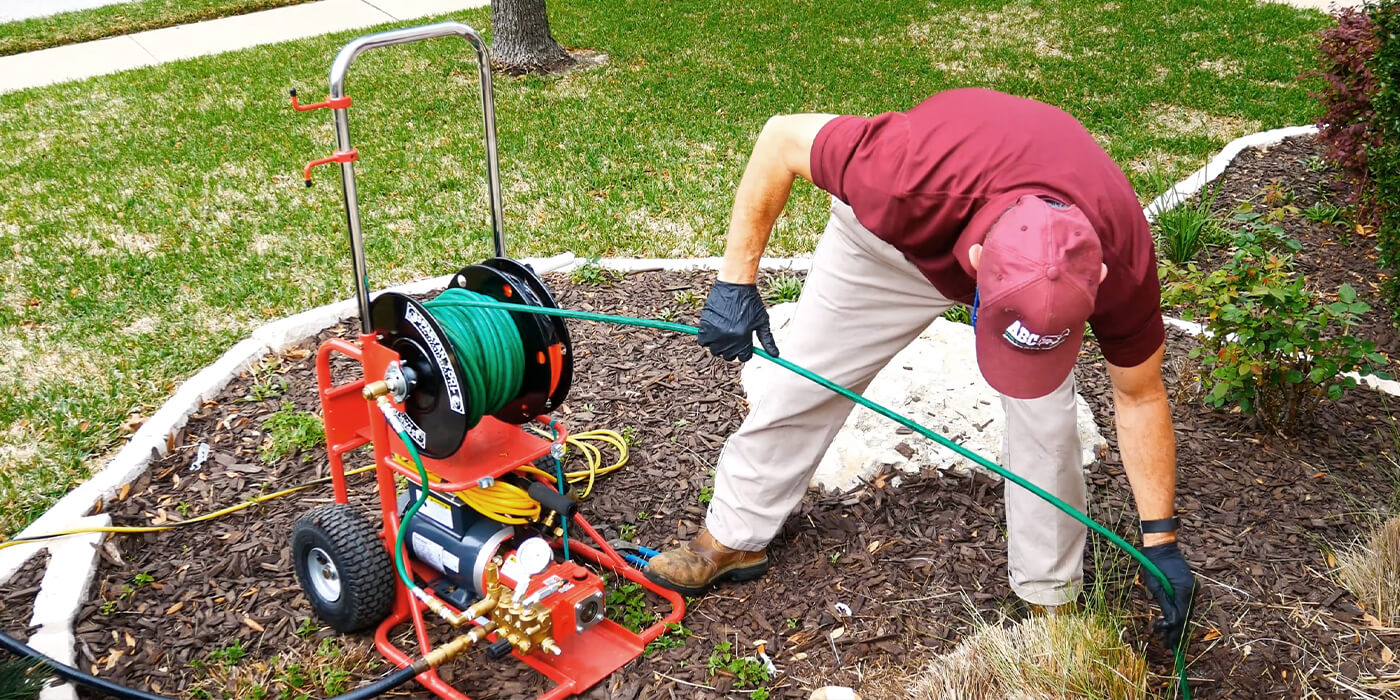 One of the benefits of our Advantage Maintenance Plan (AMP) is a yearly plumbing maintenance call. During this call, you can expect one of our technicians to:
Check your plumbing equipment to make sure it's working correctly, such as inspecting your faucets, shut off valves, supply lines, toilets and drains
Ensure all of your plumbing components are correctly attached to your water lines
Examine your pipes for leaks
Test your water quality and water pressure and adjust it accordingly
Inspect and flush your water heater
With this maintenance call, you can feel comfortable knowing your plumbing is working exactly as it should.
On top of our yearly maintenance call, we also offer our Advantage Maintenance Plan customers:
Discounts on repairs and equipment
Priority scheduling
Warranties on systems
No service fees or overtime fees
In addition, ABC extends our 100% satisfaction guarantee to all AMP customers. If you experience any issues with the parts we have provided or the labor we have performed, let us know, as we would be happy to come back to make things right.
The ABC Process
1. Contact ABC
When you contact us, we will schedule a service call to evaluate the problem. For emergencies, we will send a pro to your home as soon as possible.
2. Get An Estimate
We'll provide you with an estimate for all needed services. Once we get your approval, our pros will get right to work.
3. Perform Services
We will work quickly to perform the desired services. At the end of your service call, we'll update you on what we did and any other needed follow-up.
4. Comfort Guarantee
If you are unhappy with our work, let us know and we will send someone back to your home to make things right at no additional cost.
Through routine maintenance, you can rest assured that your plumbing equipment is all working properly. In addition, maintenance performed by skilled and licensed professionals can help extend the life of your equipment. Even more important, some manufacturer's warranties are only honored if recommended maintenance has been done. During your maintenance call, one of our licensed specialists will inspect your plumbing for any leaks and needed repairs, as well as notify you of any warning signs that might indicate a bigger underlying problem.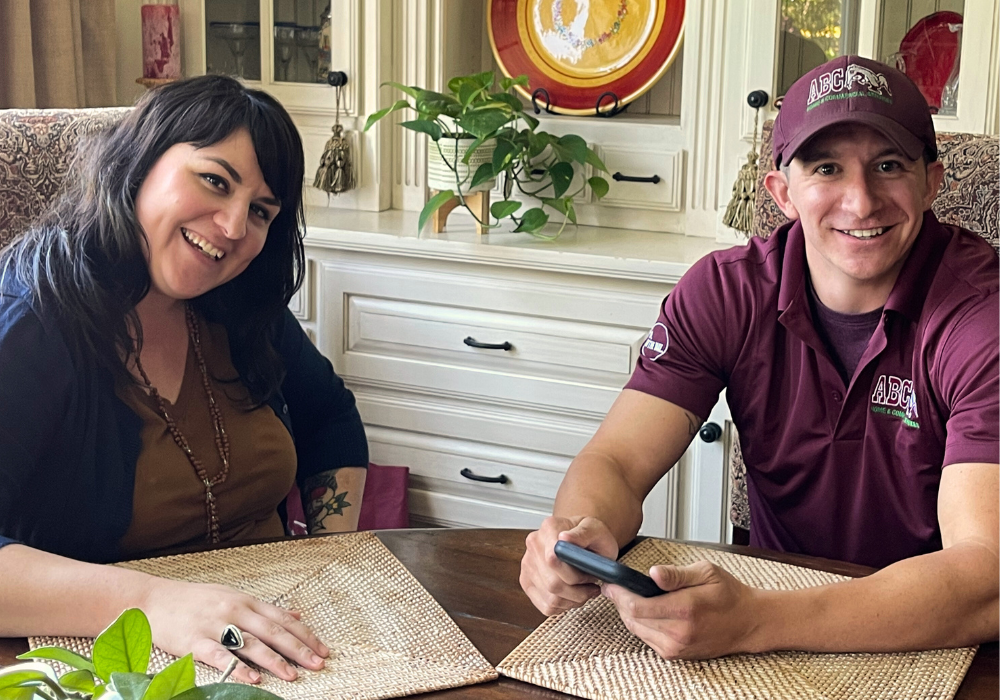 Get Started
We offer a full range of plumbing services.
Homeowners have been relying on ABC Home & Commercial Services for decades. During that time, we have built a reputation for having friendly, knowledgeable team members who provide consistent, high-quality home services. In addition to our plumbers all being licensed, ABC team members go through an extensive hiring process and are drug tested and checked for criminal history prior to getting offered a job. Finally, as a family-owned company, we value treating your home as if it is our own, so you won't have to worry about cleaning up after our plumbing service calls.
Get Started
We offer a full range of plumbing services.
Additional Plumbing Solutions In Dallas
What Our Customers Are Saying
"We moved to this area four months ago. My son has been using this company for a long time and recommended them to us. We are using this company for pest control and lawn care services now. The people are very nice and professional. Especially their lawn care team, they are working carefully to take care every corner in the super hot weather. We are very happy with them. Thanks ABC for your excellent work!"
Shirley Millsap
8/26/2021
"They are my bug and pest control company. They are loyal, thorough and go one step farther than necessary. Call for service and they respond in a very reasonable time. Good Christian Company."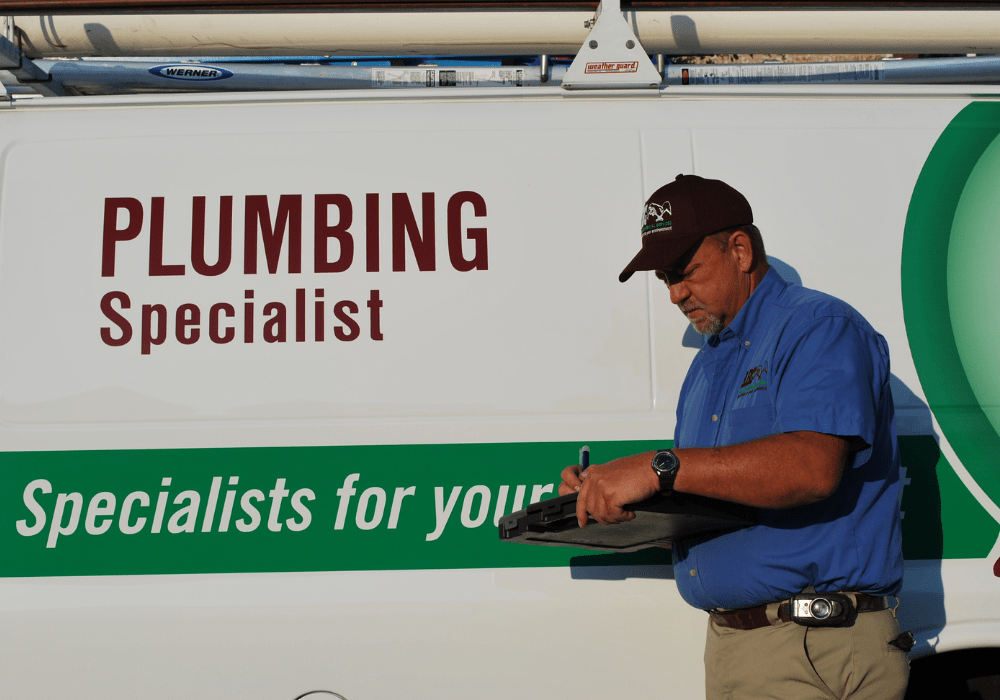 Need Plumbing Services For Your Business?
Don't let a plumbing problem slow your business down. We offer plumbing repair, replacement and installation services for commercial properties.
ABC's Complete List of Home Services in Dallas
Why deal with multiple service providers when ABC can do it all?