Water Heater Repair & Installation in Dallas, TX
Almost 20% of our home energy use goes toward heating the water we use for bathing, laundry and our dishwashers. When our water heaters aren't working properly, sometimes it's merely an inconvenience—but often one we have no idea how to remedy. When water heaters leak, however, damage can be significant. When it comes to water heater repair, Dallas homeowners count on the specialists at ABC to address any issues, 24/7, so that life can return to normal.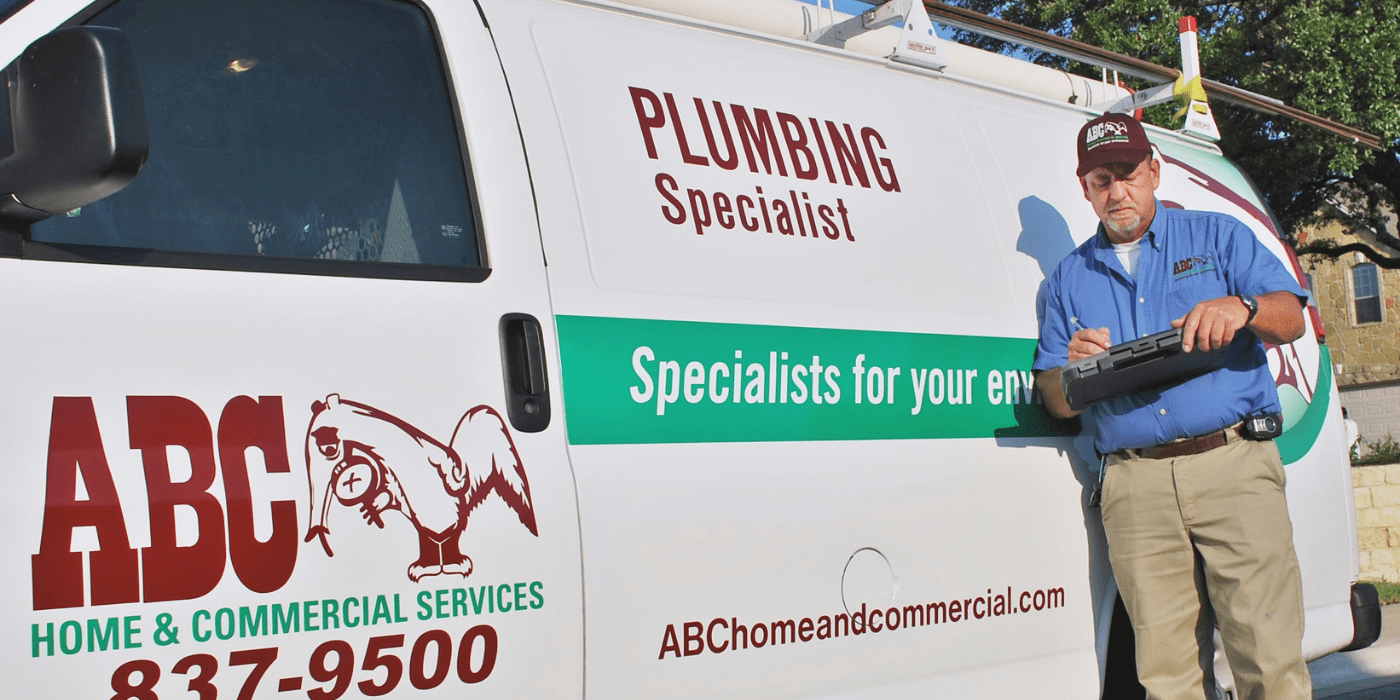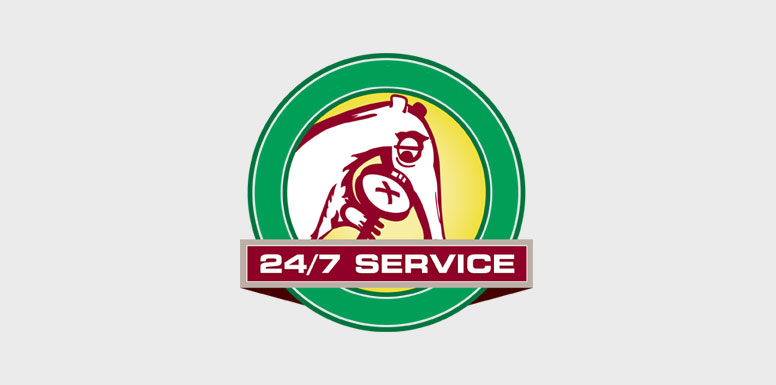 24/7 Emergency Service
We totally understand that you don't want a water heater issue to leave you out in the cold—quite literally. In those situations, we do everything we can do get an ABC team member to your home as soon as possible. If the situation requires it, our licensed plumbers are on call, 24 hours a day, to handle plumbing emergencies. We still do our best to schedule services calls for less pressing issues as quickly as we can. In most cases, we can get you on the schedule in just a few business days.
The ABC Process
1. Contact ABC
When you contact us, we will schedule a service call to evaluate the problem. For emergencies, we will send a pro to your home as soon as possible.
2. Get An Estimate
We'll provide you with an estimate for all needed services. Once we get your approval, our pros will get right to work.
3. Perform Services
We will work quickly to perform the desired services. At the end of your service call, we'll update you on what we did and any other needed follow-up.
4. Comfort Guarantee
If you are unhappy with our work, let us know and we will send someone back to your home to make things right at no additional cost.
We expect hot water to flow anytime we turn on our faucets. It's only when the hot water runs out, or we experience a related problem, when we realize how much we rely on our water heaters. While we may have basic knowledge of how other appliances function, few of us know our way around a water heater well enough to be able to make needed fixes.
ABC's licensed plumbers can step in to provide any type of assistance DFW homeowners might need with your water heater, including:
Water Heater Repairs
Whether you suspect you have a problem, or realize something is wrong, ABC's experienced technicians can troubleshoot your issue and quickly get your water heater working again. Some of the most common customer requests are to help address:
A complete absence of hot water
Unusually low water pressure
Water temperatures that are either hotter or colder than normal
Pooling water near your tank
Sounds coming from the unit, including whining and popping
Foul smelling or rusty-colored water
Water Heater Installation
Similar to any appliance, you may reach the point where you face the difficult decision of whether to keep repairing your unit or invest in a new water heater. ABC's pros can provide you with honest advice about the pros and cons of getting a newer, more energy-efficient appliance, if you are in that situation. We can also recommend a different sized water heater to keep up with your growing household's needs.
If you've heard about water softeners and wondered if you would benefit having one, we can also help you with that decision. Some homeowners choose to install a water softener to avoid pipe corrosion, increase a washing machine's efficiency and help reduce skin irritation those with sensitive skin might have to tap water.
Water Heater Maintenance
As with many other home appliances, your water heater will run more efficiently and last longer if it is regularly maintained by a professional. One of ABC's water heater experts will use a checklist to make sure all your unit's parts are working correctly and that there are no repairs that could be done now to prevent more costly fixes later on.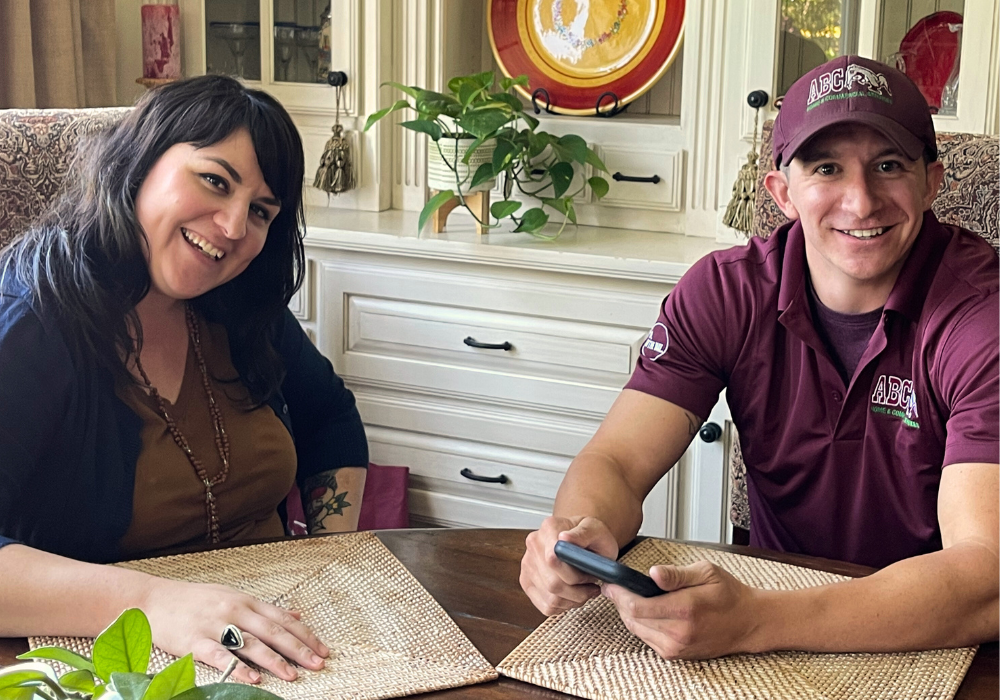 Get Started
We offer a full range of plumbing services.
While some home repairs are relatively straightforward, water heater repairs can become quite complicated, and even dangerous. That's why water heater repairs, installation and maintenance is usually left to the pros.
When we ask our customers why they chose ABC, they tell us a number of reasons. First and foremost, ABC's licensed plumbers get the job done right, the first time. Plus, it's an added convenience that you can trust ABC for a number of services around your home, including when you need help with pests, your lawn, your pool and all those handyman projects on your list.
Before joining the ABC family, potential employees undergo a drug screening and criminal history check, so you can feel safe having us on your property. Perhaps most importantly, we treat your home as we would our own.
Frequently Asked Questions
How long does the average hot water heater last?
Of course, there are many different types of water heaters currently available on the market, but the average service life of a hot water heater is between 8 and 12 years. Your water heater could work for longer (or for less time than that), based on the quality of its initial installation, the design and location of the unit you choose, whether you keep up with maintenance and the quality of the water in your area.
Many of the common problems homeowners have with water heaters could be addressed with regular maintenance. In addition, making any needed fixes early can help your appliance last longer.
What kind of water heater do I need?
When shopping for a new water heater, most homeowners are looking for an appliance that delivers an adequate supply of hot water for all the needs of the household while being as energy efficient as possible.
The three primary types of water heaters are:
Traditional Tank Hot Water Heaters
Traditional water heaters are found in the majority of homes. With this kind of heater, water is stored in a large tank. The appliance heats water from the bottom continuously, holding water at a specified temperature for future use. Water will remain hot, even when you aren't at home. When you turn on the tap, the hot water at the top of the tank will be used first. The hot water in the tank can be used up during a heavy period of use, such as if multiple people are taking a hot shower at the same time. If you live in a busy household, you've probably experienced this before.
Tankless Units
If you have a tankless water heater, your water only starts to heat up on demand. When your tap is turned on, a sensor detects the water flow as the water enters the heater. This starts the burner, and water is circulated through the heat exchanger. The water will then be heated to the temperature you specify by how much you turn the faucet. Once you turn off the tap, the heater shuts down. What's great about a tankless water heater is that when you aren't using hot water, the appliance is not using energy.
Heat Pump Water Heaters
These types of water heaters adjust your water temperature by drawing in energy from surrounding air, similar to a refrigerator in reverse. In warm climates, as we have in Dallas, relying on the heat in our outside air can result in a significant energy savings when compared to traditional water heaters.
Additional Features
While size and energy efficiency tend to be the top two factors that dictate which water heaters our customers choose, we also recommend considering costs, fuel types, how much space you have, and of course, availability. Other options you may have include:
faster gallons per hour (GPH) rates
thermostats
Energy Star certifications
digital displays
mobile apps
emergency shut-off systems
direct vents
power vent insulation
The first-hour rating (FHR) may be another variable you may want to consider, which tells you how much water the unit can heat in that amount of time.
As you can see, there are a lot of factors to consider, which is why many ABC customers rely on our specialists to advise them on what unit best meets their needs.
When we talk about capacity, we tell our customers that a smaller traditional tank will typically be fine for one, two or three-person households, as these units hold between 30 and 40 gallons of water. A family of three to five, however, will probably opt for a medium-sized tank that holds 60 to 80 gallons. You can estimate that each family member will need between 10 and 15 gallons.
While many Dallas-area homes have traditional water heaters, we encourage homeowners to consider tankless water heaters, as they are smaller, more efficient and therefore can save you money in the long-run. Whatever type of unit you decide upon, as a full-service provider, ABC handle the installation, maintenance and any repairs you may need in the future.
What are the pros and cons of different types of hot water heaters?
If your primary consideration in purchasing a new water heater is cost, then you should know that tankless water heaters are more expensive up front that their more traditional counterparts. Some of these initial costs will be countered by the fact that over time, you'll spend less on water heating with a tankless model, since these units require only 30% to 50% of the energy needed for a conventional water heater. Conventional gas water heaters are generally less expensive than electric models, and usually require less maintenance.
In small spaces, tankless heaters are a popular choice, because they can be installed on a wall instead of taking up valuable floor space. Electric, natural gas or liquid propane can power these appliances.
In climates like ours, more homeowners are choosing heat pump water heaters, since they take advantage of our warm outdoor air to heat your water. Because these water heaters draw upon the energy of warm air to get your water to your desired temperature, these models can be up to three times more energy efficient than traditional tank water heaters.
Does ABC offer warranties on water heater installations?
ABC provides our customers with a one-year, no hassle guarantee after we install your new water heater. You may also be eligible for other warranties through the manufacturers of the equipment we install. If you experience any issues with your water heater in a twelve-month period or are unhappy with the installation services we provided, we will return to your home to make things right.
Get Started
We offer a full range of plumbing services.
Additional Plumbing Solutions In Dallas
What Our Customers Are Saying
"We moved to this area four months ago. My son has been using this company for a long time and recommended them to us. We are using this company for pest control and lawn care services now. The people are very nice and professional. Especially their lawn care team, they are working carefully to take care every corner in the super hot weather. We are very happy with them. Thanks ABC for your excellent work!"
Shirley Millsap
8/26/2021
"They are my bug and pest control company. They are loyal, thorough and go one step farther than necessary. Call for service and they respond in a very reasonable time. Good Christian Company."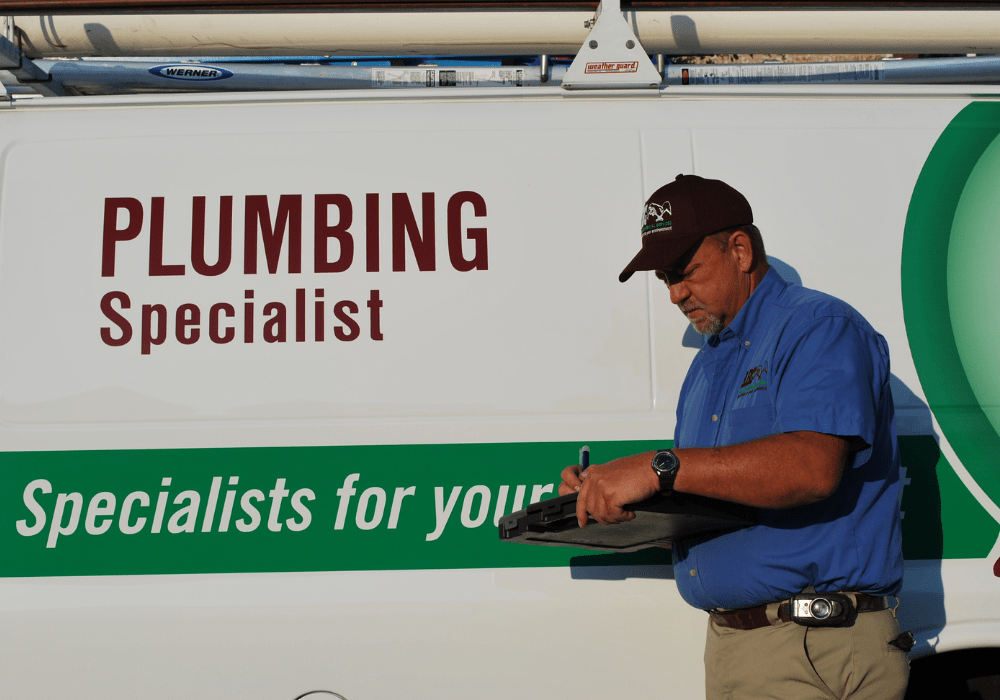 Need Plumbing Services For Your Business?
Don't let a plumbing problem slow your business down. We offer plumbing repair, replacement and installation services for commercial properties.
ABC's Complete List of Home Services in Dallas
Why deal with multiple service providers when ABC can do it all?