Plumbers in Weatherford, TX
Even something that may seem like a small plumbing problem can quickly escalate and lead to expensive repairs. Instead of trying to handle a plumbing repair yourself, turn to the reliable, licensed plumbers in Weatherford from ABC Home & Commercial Services. Our professionals can help with all aspects of your plumbing, and we even provide 24/7 emergency services.
Expert & Reliable Plumbing Services
As a full-service plumbing provider, you can rely on ABC for all of your plumbing needs. Our specialists are trained to handle all of your plumbing parts, including your toilets, sinks, tubs, showers, drains, faucets, water heater and garbage disposal.
We commonly get calls regarding:
Repairing leaks both inside and outside of the home
Unclogging stubborn blockages from drains and toilets
Fixing and maintaining water heaters
Making homes more water-efficient by installing new equipment such as toilets, faucets, showerheads, pipes, fixtures, conventional or tankless water heaters and garbage disposals
Repairing running toilets
Diagnosing and fixing low water pressure in showers
Installing, replacing or removing plumbing parts, such as aerators, valves, flanges, screens and other parts
Adjusting the temperature on water heaters
Fixing small problems that are wasting water and driving up your monthly bills
Finding any needed adjustments to sprinkler systems
Avoiding water waste and damage by fixing leaking plumbing parts
After our customers rely on us for larger repairs, they decide to opt-out of the do-it-yourself route and bring us in for smaller repairs and maintenance instead. When you rely on us for repairs, you can have peace of mind knowing that your plumbing will be fixed correctly the first time. Also, when you choose to replace older plumbing with newer equipment, it can save you money and give you the opportunity to update the look of your kitchen and bathrooms.
The ABC Process
1. Contact ABC
When you contact us, we will schedule a service call to evaluate the problem. For emergencies, we will send a pro to your home as soon as possible.
2. Get An Estimate
We'll provide you with an estimate for all needed services. Once we get your approval, our pros will get right to work.
3. Perform Services
We will work quickly to perform the desired services. At the end of your service call, we'll update you on what we did and any other needed follow-up.
4. Comfort Guarantee
If you are unhappy with our work, let us know and we will send someone back to your home to make things right at no additional cost.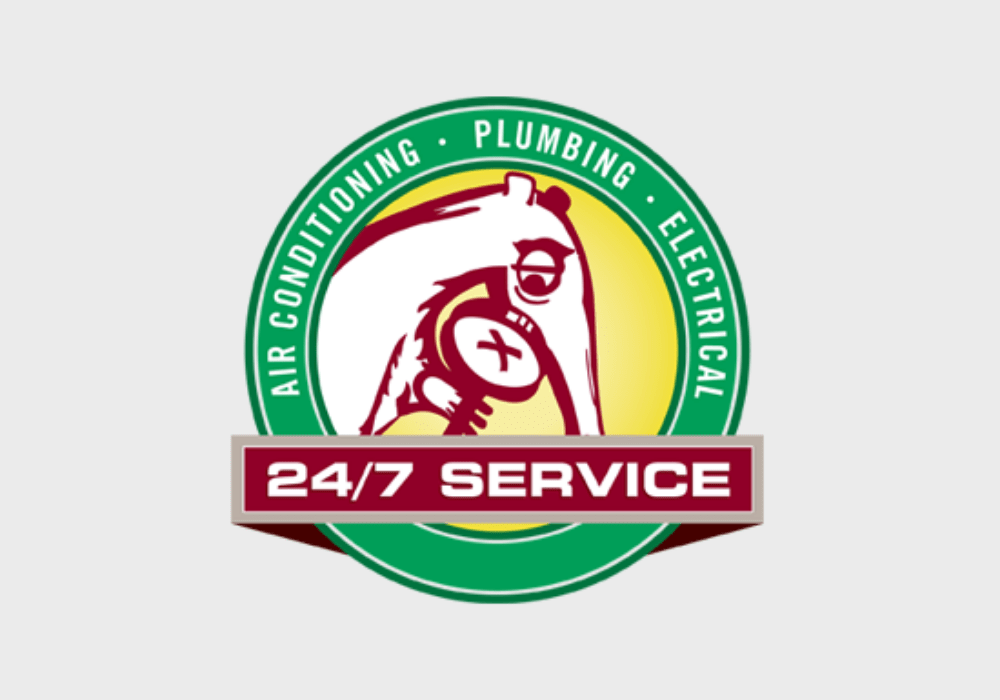 24/7 Emergency Service Available
We understand that if you're having a plumbing emergency, you want a professional working on the problem as quickly as possible. ABC offers 24/7 emergency services, so give us a call and we will send a licensed plumber to your home as quickly as possible.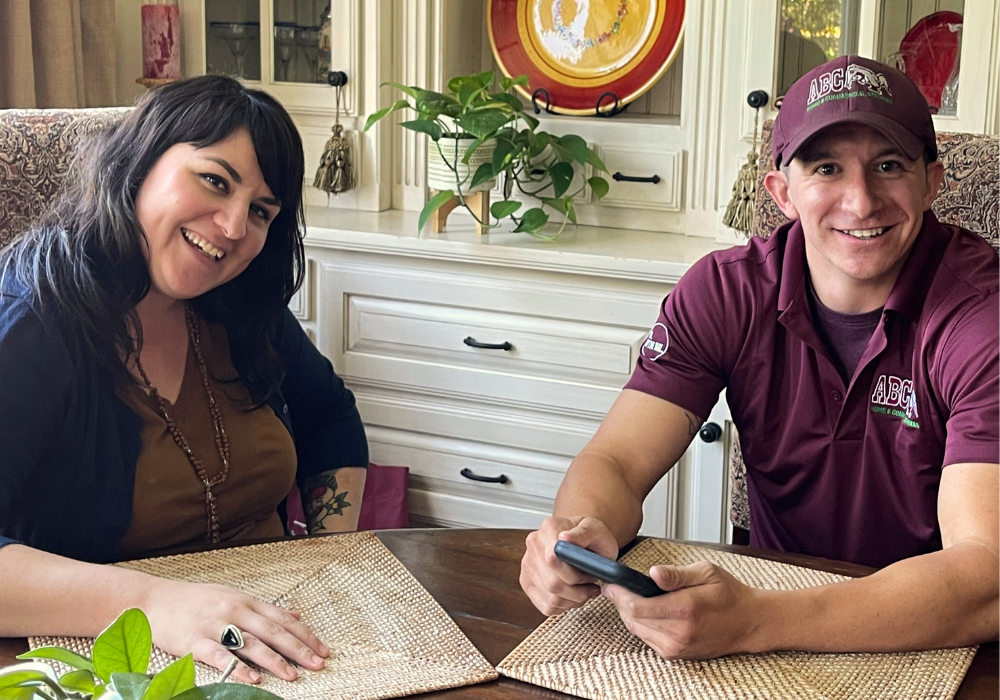 Get Started
We offer a full range of plumbing services.
ABC's plumbers are licensed. In addition to being licensed, our plumbers go through additional in-house training so they are able to handle any plumbing repair, maintenance or installation you may need.
ABC's Warranties & Guarantees
ABC offers a one year warranty on all plumbing parts and labor. If you are unhappy with our services for whatever reason, give us a call and we will send a specialist back to your home to make things right. Also, some manufacturers offer extended warranties in addition to the guarantee we provide for our customers.
On the very rare occasion that we uncover a larger than expected plumbing problem, your plumbing specialist will provide you with an updated estimate and timeline for repairs. Upon your approval, we will get started on what is sometimes an expanded scope of services.
Frequently Asked Questions
Can ABC perform ongoing plumbing maintenance?
Absolutely! ABC offers an Advantage Maintenance Plan (AMP) to our customers, which includes:
an annual safety and diagnostic inspection of your plumbing system
discounts on repairs
priority scheduling
no overtime charges or service fees
Maintenance can extend the life of your parts and equipment and help you avoid costly repairs by identifying and addressing and potential issues early on.
What could be causing my water bill to increase?
Many times when homeowners call us regarding an increase in their water bill, it's actually due to a small plumbing problem that adds up over time. For example, a leaky faucet can waste as many as 300 gallons of water in a single year, and a running toilet can result in you paying an extra $100 in water bills over that same time period. Our first recommendation if you are trying to troubleshoot the problem yourself is to go around your home and your backyard looking for any faucets or spigots that could be leaking. Next, check and make sure your toilet flappers aren't broken.
Unfortunately, if you've seen an extraordinary spike in your water bill, it could be due to a larger problem such as a slab leak. As copper pipes get older, they become corroded, which can be the culprit if you experience more significant leaks. Signs you may have a slab leak include moist floors or carpet, low water pressure, a musty smell and pools of water around your home's perimeter. Slab leaks can lead to mold damage and can even make pests like termites more attracted to your home.
If you think you may have a slab leak or cannot find the root cause of your higher-than-normal water bill, one of our specialists would be happy to come inspect your home to point out any issues that could result in water waste.
Can your plumbers install new equipment?
Although the majority of our calls are from homeowners needing plumbing repairs, our team is fully trained and prepared to handle any of your installation requests. We understand that you may have been overly optimistic when you first purchased that new faucet, sink, fixture, toilet, showerhead, aerator, water heater, ice maker or garbage disposal, intending to put it in yourself, but it's been sitting in the box for weeks now. Instead of trying to learn the complexities of installing plumbing parts, rely on ABC to handle the hard work for you.
Why should I choose ABC for my plumbing services?
Homeowners in Weatherford have been relying on ABC for many different home services for decades. At ABC, we are committed to making our customers happy and, as a family run business, we treat your home as if it was our own. As an extension of that philosophy, we only hire licensed plumbers who we would trust in our own home, who have all been drug tested and checked for criminal history. Once they join the ABC family, our plumbers go through additional in-house training to ensure they are able to provide you with the level of service that you have come to expect with ABC.
Get Started
We offer a full range of plumbing services.
Additional Plumbing Service Areas in Greater Dallas
ABC serves many surrounding communities, including, but not limited to:
What Our Customers Are Saying
"We have used ABC Commercial Services for a number of years. Our current technician Hunter Johnson is doing an excellent job responding to customer requests and he is very thorough in his twice a month visits to our village. We have had several occasions to call technicians this past year on urgent matters. They have always responded in a timely manner. It is a big job to handle a Village of 128 units. ABC has so far met the challenge."
"Hunter is the BEST SERVICE TECH EVER!! Extremely professional, knowledgeable, reliable, and responsive. His 5 star service has made me an ABC client for life! Thank you for all your help!! Absolutely Exceptional!"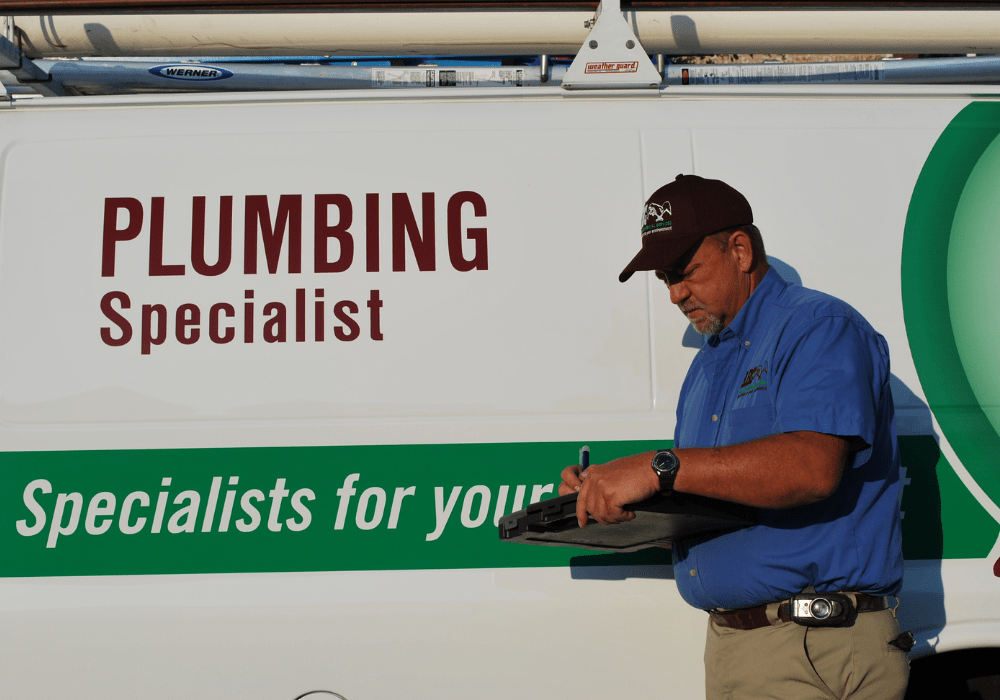 Need Plumbing Services For Your Business?
Don't let a plumbing problem slow your business down. We offer plumbing repair, replacement and installation services for commercial properties.
ABC's Complete List of Home Services in Dallas
Why deal with multiple service providers when ABC can do it all?