AC Installation in Bryan-College Station, TX
Texas weather can push an air conditioner to its limits. At some point, as a homeowner, you're inevitably faced with a difficult decision: whether to keep making repairs on your unit or invest in a new, more energy-efficient system. If you're looking for a company to give you honest advice on your AC installation, Bryan-College Station homeowners choose the same company they have trusted for generations: ABC Home & Commercial Services.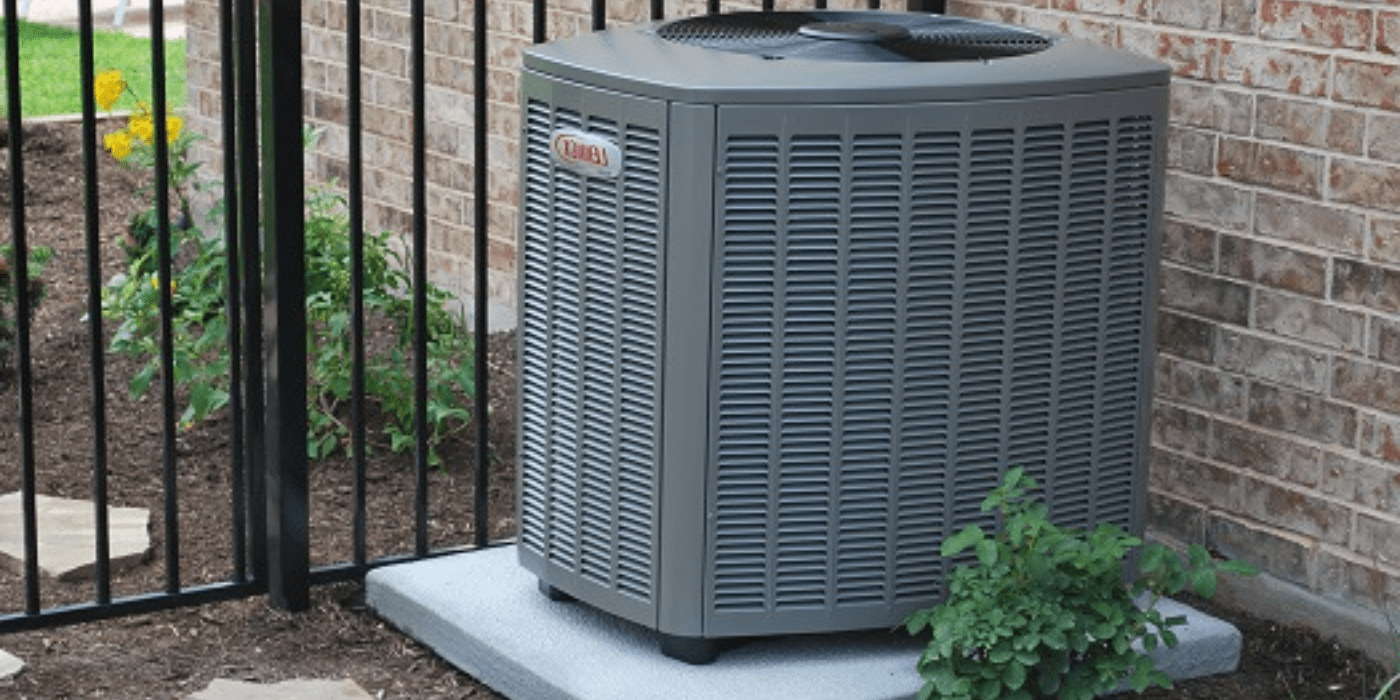 Advances in technology mean that some new AC systems draw up to 40% less energy than models that were installed just a decade ago. Considering the fact that home cooling and heating costs represent almost half of your monthly utility bill, those savings can add up significantly over time.
Saving money also has a great side benefit: a new AC system is better for the environment, because it requires less energy to keep your home at a comfortable temperature.
Lastly, a new system can improve your air quality, especially if you suffer from allergies. Because your AC relies on moisture to cool your indoor air, bacteria and fungi can grow inside, especially if there were any problems with how your unit was installed. These air quality issues, if left unaddressed, can lead to a host of additional health problems.
The ABC Process
1. Contact ABC
When you contact us, we will schedule a service call to perform a diagnostic to determine whether you need a new system.
2. Perform Diagnostic
We'll test for air leaks, evaluate airflow, perform calculations to confirm your equipment size, inspect ductwork and confirm insulation levels.
3. Get Estimate
Based on what we learn during your diagnostic, we will generate an estimate that takes into account manufacturer and local rebates.
4. Installation
We'll make sure your system is properly installed and provide you with a recommended maintenance schedule.
No homeowners look forward to getting a new central AC system. An experienced air conditioning contractor like ABC can help provide you with the information you need to decide whether to repair or replace your system.
If one or more of the following applies to you, it may be time to speak with one of our specialists about a replacement:
Your air conditioner is at least 10 years old.
Your energy costs are increasing.
You need to make frequent repairs to your unit.
Your system keeps some rooms too cold and some rooms too warm.
You have problems with humidity inside your home.
You hear strange or unexplained noises or notice odd smells.
You don't have a programmable thermostat and the members of your household are away for most of the day.
You notice an increase in the amount of dust you find throughout your home.
ABC's licensed experts can advise you on what you would save with rebates and other incentives, both in the short and the long-term. You can then weigh those costs against the anticipated expenses associated with servicing an older unit to help you make the decision that's right for your family and your home.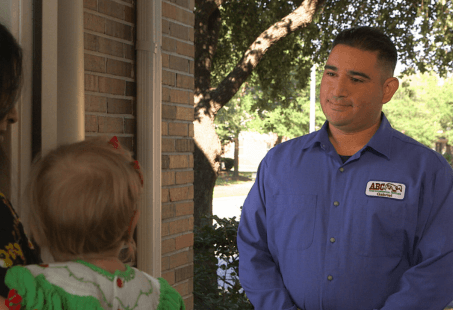 Get Started
We offer a full range of air conditioning & heating services.
Purchasing a new air conditioner is a significant investment. A number of problems can arise if your installer does not have the experience to properly set up your system. With decades of experience helping homeowners with their air conditioners, ABC is a trusted choice if you are considering purchasing a new unit.
Our customers tell us that one of the reasons they choose ABC over the competition is that all our employees undergo extensive criminal history checks and drug screenings. When making recommendations, our experts provide customers with honest, candid feedback to help you weigh the pros and cons of choosing one unit over the other. In addition to being friendly and helpful, our thoughtful specialists treat your home as they would their own.
Frequently Asked Questions
What can I expect if I contact ABC about a system replacement?
We understand that homeowners often conduct extensive research before making a decision on whether or not to purchase a new unit. That's why we offer free inspections so that you can have the information you need to make your decision easier.
Once you contact us, we'll set up a time for one of our home comfort advisors to meet you at your home.
During this initial visit, our trained inspector will:
Inspect your existing unit, ductwork and other system components for signs of wear or any other problems
Learn more from you about your goals and priorities in considering a new AC
Determine whether there are any unique circumstances on your property which would impact your needs
Answer any questions you might have
After this visit, ABC will deliver a no-obligation, written estimate for you to review. Once you approve the scope of work, we can set up a time to perform the actual installation.
A few weeks after your unit is installed, one of our skilled specialists will return to your home to make sure all your unit's features are working properly and to check to see if you have any questions about how your system works.
How long does it take to install a new air conditioner?
Once you decide what type of air conditioner you'd like to purchase, we can schedule your installation. Although all installs vary slightly, we can usually get your new AC unit up and running in less than a day.
During installation, our specialists will:
Remove and safely dispose of your existing air conditioner.
Clear any debris that might interfere with putting in your new system.
Ensure that the concrete slab where the unit will rest is perfectly level.
Inspect all writing and refrigerant lines to confirm that they are up to code.
Install your new system and your new thermostat.
Confirm that all electrical components are right-sized for the new unit.
Turn on your new AC to make sure it can cool your home.
Provide you with an introduction to your new system so that you completely understand how to operate it when you need to adjust your home's temperature.
Clean up any impacted areas so that your home is as clean or cleaner than how we found it.
A follow-up quality assurance visit will be scheduled several weeks after your installation to make sure your air conditioner is still fully functioning and to answer any additional questions you might have.
Does ABC provide warranties for AC installation services?
ABC offers a variety of air conditioners for purchase, and warranties vary from one model to another. Every piece of AC equipment we do install has a warranty, and many customers opt for extended warranties for added protection, particularly for the small additional amount they cost to cover an important piece of equipment.
Which types of air conditioners do you install?
ABC has partnered with one of the most trusted names in the business: Lennox. Lennox products offer homeowners the latest in energy efficiency, smart home integration and convenience.
As a Lennox Premier Dealer, ABC technicians undergo extensive training to learn how to design, install, service and maintain these superior home comfort systems. "Premier" status is only afforded to companies who meet or exceed customer expectations on a regular basis.
Can you repair and maintain my unit?
Absolutely! Our experienced and licensed specialists can resolve any problems you might encounter with any type of air conditioner and heater. In addition, we can provide you with routine maintenance to help your unit last longer, so you don't have to worry about needing to invest in another unit—at least for another decade.
Get Started
We offer a full range of air conditioning & heating services.
More AC & Heating Solutions In Bryan-College Station
What Our Customers Are Saying
"ABC Home & Commercial Services did an outstanding job of redesigning, replacing and trimming many of the trees and shrubs on our residential property. They also mulched all of our flower beds, added all new bed border around the trees/beds and then added grass sod in several areas that needed it. Brandon and Michael were always very cordial and professional in handing their day to day business. My wife and I were pleased with the quality of their work. We couldn't have expected more we were pleased with the overall quality of their work. Overall they represented their company in a very positive manner."
"I have had ABC for more than a year now. Definitely glad i switched. All issues I have get handled. I use to stress about pest control as a property manager but, not anymore. A shout out to Jeremy, our technician. Does a great job. Courteous, well informed, professional, and he cares. Thanks for taking care of my tenants."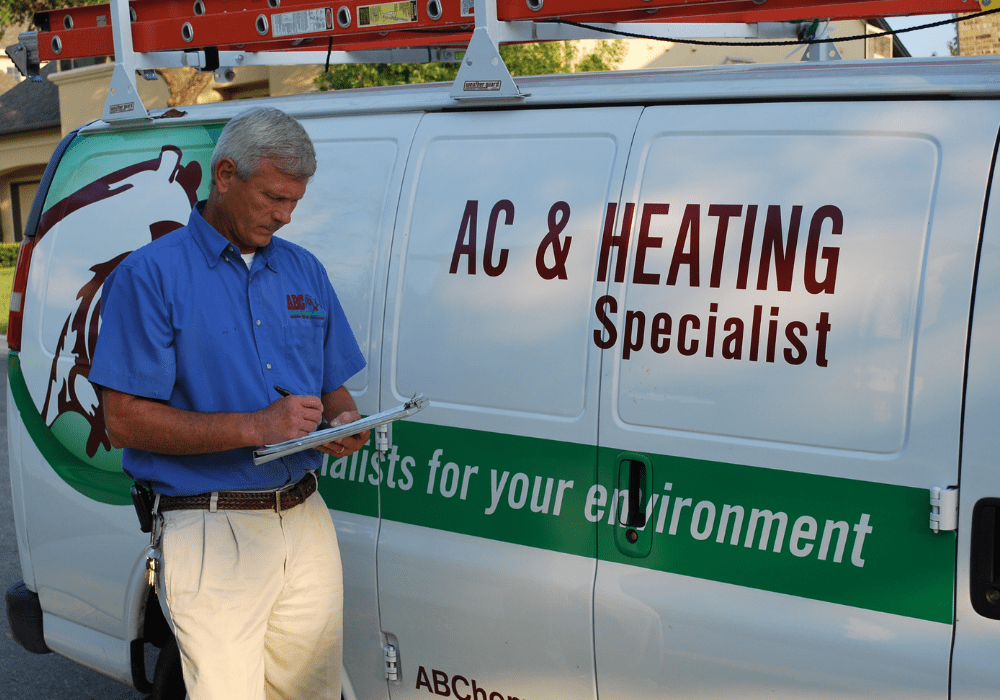 Need Heating & Cooling Services For Your Business?
We understand that businesses have different needs than residences. That's why we have specially trained technicians who can service your business.
ABC's Complete List of Home Services in Bryan-College Station
Why deal with multiple service providers when ABC can do it all?