Sprinkler Repair in Bryan-College Station, TX
Regular watering of your grass and plants can help them survive in our dry and hot climate. So when something goes wrong with your sprinklers, your yard will soon start to suffer. If you need sprinkler repair in Bryan-College Station, ABC Home & Commercial Services can help. Our licensed pros can address any issues and get your system up and running again.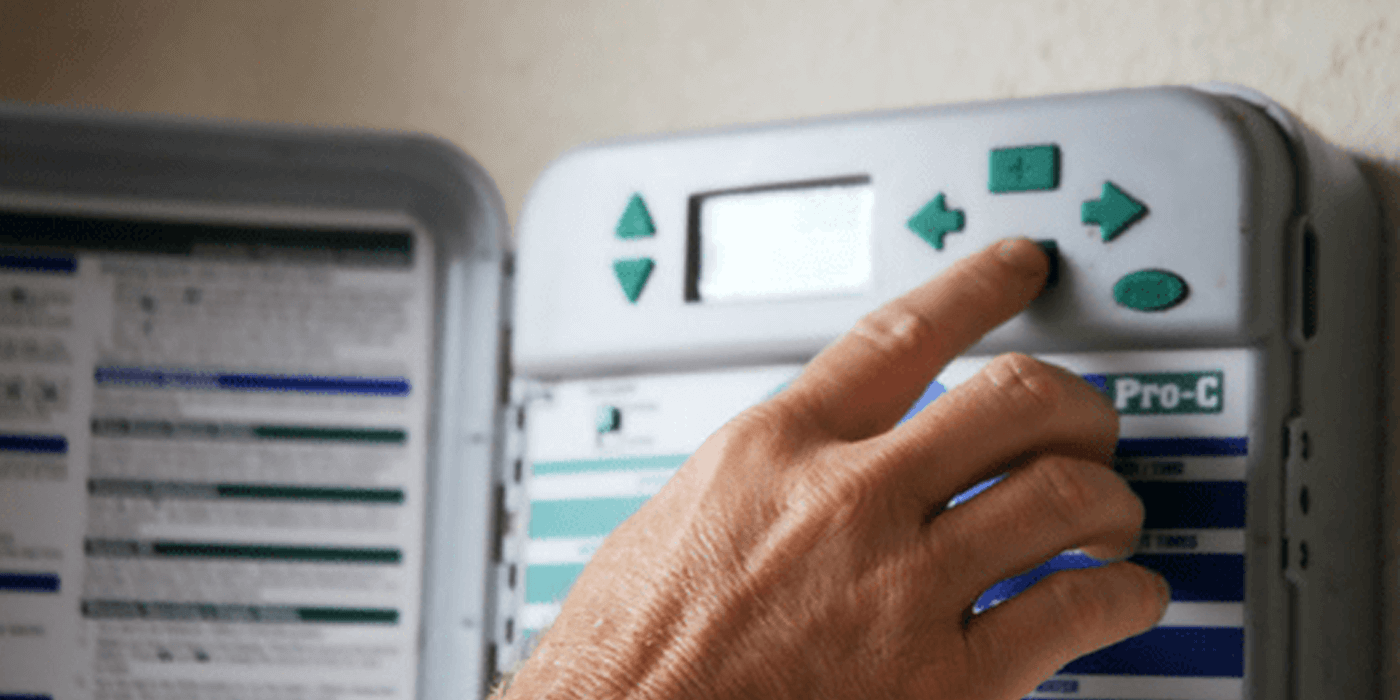 Download Transcript
We are available at all times to deal with your needs. Give us a call and our technicians will be there as soon as possible to assess your issue and provide solutions.  Depending on the time of year it can be same week, sometimes even same day.
The ABC Process
1. Contact ABC
We'll learn what you need over the phone or during an in-person meeting at your home. Usually, we can schedule an appointment in a few business days.
2. Get An Estimate
We'll provide you with an estimate based on your goals and our recommended set of services. Once we get your approval, we will get you on the schedule.
3. Service
Our trained specialists perform all agreed-upon services. When we're done, we will clean up any debris to keep your yard neat and looking great.
4. Follow-Up
Depending on what services we performed on your property, we'll provide you with an update or recommend additional follow-up or ongoing services.
While we don't install sprinkler systems from scratch, we do perform repairs and add-on work for existing systems.  This includes repairs to sprinkler heads, piping, timers and sensors.  It also includes any leaks anywhere in your system.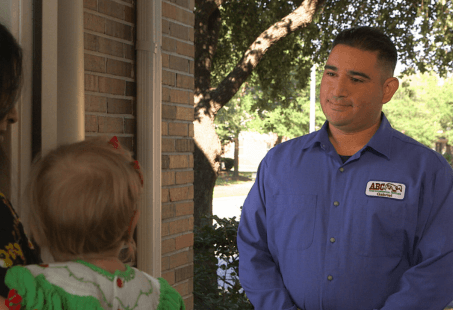 Get Started
We can turn your vision for your yard into reality.
Frequently Asked Questions
What are the advantages of a drip irrigation system and do you install them?
Drip irrigation is a highly efficient moisture delivery system. Unlike above ground sprinklers which spray water to cover an area, drip irrigation delivers the moisture directly to the root systems of your plants and gardens.
This is a highly conservative and cost effective solution to watering your plants, and it also means that there is more control on the moisture your plants actually get.
Many municipalities are actively encouraging homeowners to switch from the conventional spray nozzles to the drip system and even offer incentives for doing so, on occasion.  ABC will be up to date on the offerings in your area.
Do I need to winterize my irrigation system?
Get Started
We can turn your vision for your yard into reality.
More Lawn Care Solutions In Bryan-College Station
What Our Customers Are Saying
"ABC Home & Commercial Services did an outstanding job of redesigning, replacing and trimming many of the trees and shrubs on our residential property. They also mulched all of our flower beds, added all new bed border around the trees/beds and then added grass sod in several areas that needed it. Brandon and Michael were always very cordial and professional in handing their day to day business. My wife and I were pleased with the quality of their work. We couldn't have expected more we were pleased with the overall quality of their work. Overall they represented their company in a very positive manner."
"I have had ABC for more than a year now. Definitely glad i switched. All issues I have get handled. I use to stress about pest control as a property manager but, not anymore. A shout out to Jeremy, our technician. Does a great job. Courteous, well informed, professional, and he cares. Thanks for taking care of my tenants."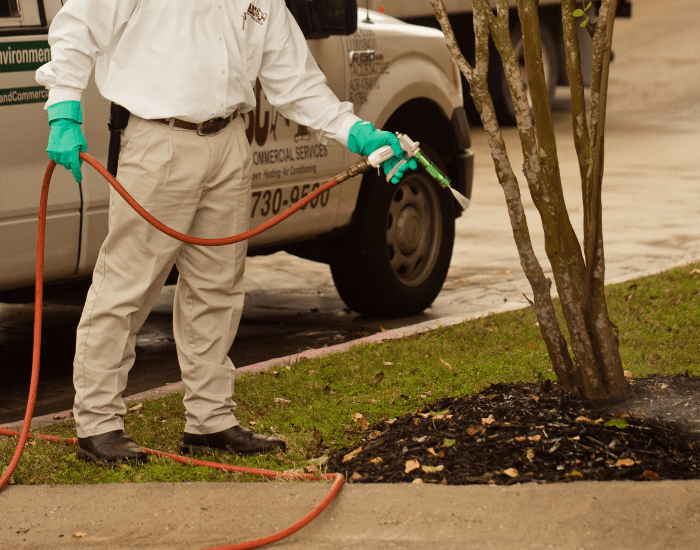 Need Lawn Care Services For Your Business?
Our lawn care specialists will ensure you make a good first impression on your customers by keeping your facility's exterior looking nice and tidy.
ABC's Complete List of Home Services in Bryan-College Station
Why deal with multiple service providers when ABC can do it all?