Rodent & Wildlife Control in Bryan-College Station, TX
Rats and mice have always been a problem in our area. As more homes have been built, infestations have become even more of an issue. These animals can spread disease and cause significant damage. If you need help with rodent and wildlife control in Bryan-College Station, contact ABC Home & Commercial Services. Our pros can remove these animal pests and keep them from coming back.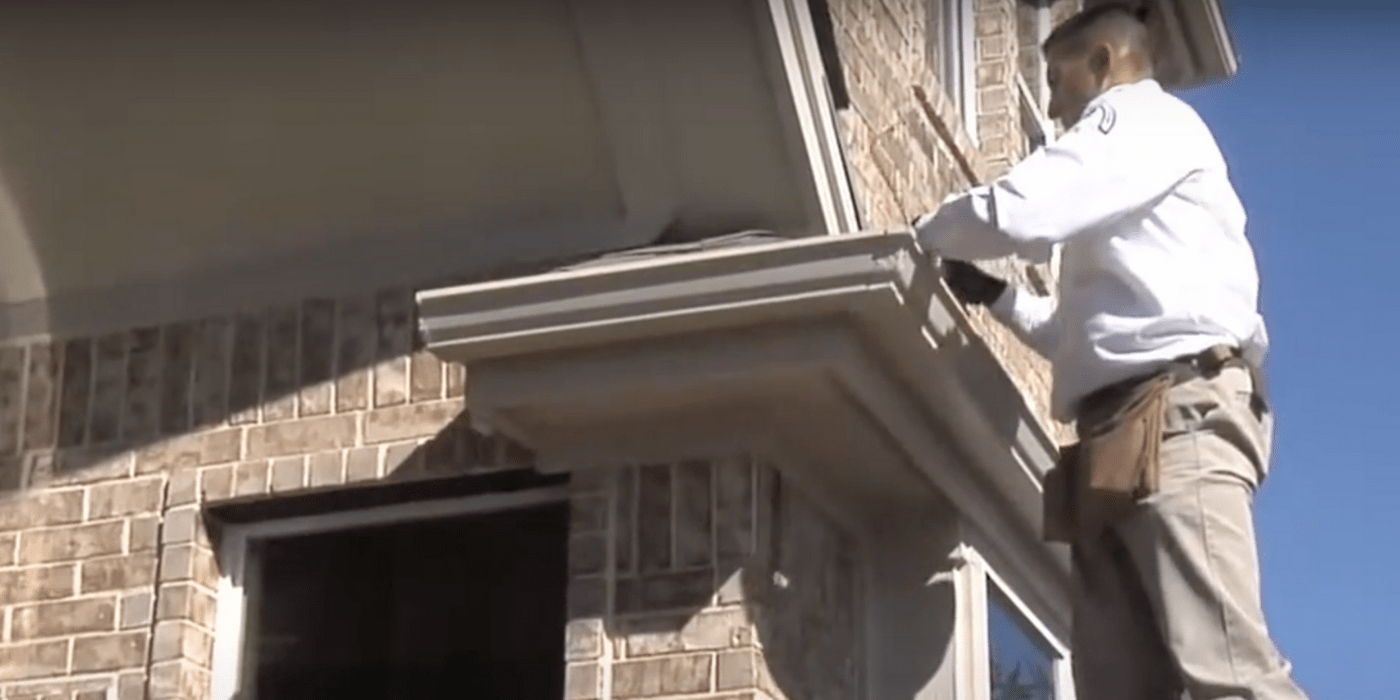 Download Transcript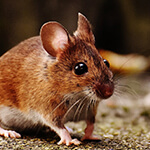 The most common types of wildlife pests that we handle in the Bryan-College Station area are mice, rats, squirrels, raccoons and possums. Rodents are typically most active during the winter months when they try to come indoors for shelter from the cold.
The ABC Process
1. Contact ABC
When you contact us, we will schedule an inspection to get an understanding of the problem. In some cases, we can give you a quote over the phone.
2. Get An Estimate
If you have an inspection, we will send you a custom treatment plan and estimate afterward. Once we get your approval, we will schedule your treatment.
3. Treatment
We will come to your property and treat for pests in common hiding and nesting areas. Over time, you will start seeing less and less pest activity.
4. Prevention
Customers with our ongoing pest management services will receive periodic retreatments to prevent the return of the most common pests in our area.
Our exclusion program includes:
Inspecting your property for rodent infestation and resulting damage
Inspecting for conditions that are conducive to rodent infestations
Sealing and closure of rodent entry and exit points
Trap installation
Removal and changing of traps
We also have a 1-year renewable warranty—ask your knowledgeable Pest Specialist for details!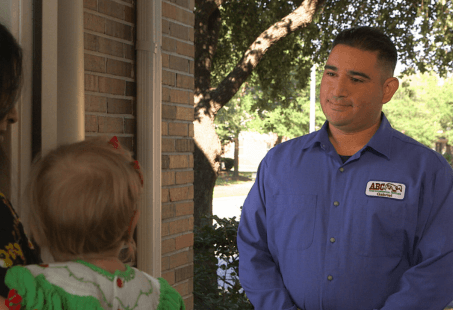 Get Started
We offer a full range of pest control services.
Frequently Asked Questions
How does the free inspection work?
When you call ABC to schedule an inspection, we'll come out to your home, assess your situation, inspect your house and create a custom control program designed just for your home. The Inspector will need to access all of your home including attic space and maybe your roof.
Why should I be concerned about rodent infestation?
The critters can often be difficult to detect—they can live in walls, attics or basements and can utilize passageways in walls or behind appliances and furniture, allowing them to get around without the homeowners even knowing they're there. They're often quiet during the day, but can be very resourceful in finding their way into your home in search of food at night.
The main reason rodent's need to be handled quickly and well is because rodents can cause extensive physical damage to your property. They can gnaw on doors, carpet, baseboards, furniture, wallboard, siding, roof shingles, and even electrical wires, water lines and A/C ducts! As you can imagine, not only it can be costly to fix this type of damage, but there are some real safety issues that may arise as a result of their damage.
Additionally, another concern to homeowners is the fact that rats, mice and other rodents can be carriers of diseases. These diseases can be transmitted to humans by various means:
Bite wounds
Consuming food or water that has been contaminated with rodent feces
Coming in contact with water that has been contaminated with rodent urine
Breathing germs from rodent urine or droppings that have been disturbed, releasing their toxins into the air (this is called "aerosolization")
Some diseases can be spread indirectly by fleas, ticks or other pests that are associated with the presence of rodents
Rodents have been known to carry and spread over 35 different diseases, including Hantavirus Pulmonary Syndrome, Hemorrhagic Fever, Rat-Bite-Fever and Salmonellosis.
How can I tell if I might have a rodent problem?
Often, rodent activity in your household can be difficult to detect. But there are some signs you can watch for that may alert you of an infestation:
Gnawing or clawing sounds coming from the walls or roof/attic. This could also be a sign of other types of pests – be sure to have a professional inspection to help determine exactly what you're dealing with.
Teeth marks in furniture, walls, doors, or other items in your house.
Rodent droppings in areas such as pantries, cabinets, cupboards, drawers, or anywhere else that could contain food.
Holes in food packaging – when they smell food, they'll try to get to it, even if it means gnawing through plastic or cardboard.
A "musty" odor – many rodents have a distinct smell.
I have a rodent infestation! What do I do?
If you notice signs in your home that lead you to believe you might have a rodent problem, the best thing to do is call in a pest control professional. Many homeowners are unsuccessful in trying to eliminate rodents from their homes on their own. Experienced professionals such as ABC's Pest Specialists have extensive knowledge of pest habits and effective removal techniques. We can help you eliminate rodents quickly!
Additionally, accessing many of the places in your homes where rodents may be is difficult and can be dangerous. There have been cases of homeowners falling from a roof or falling thru their ceiling, while attempting these repairs themselves.
If you see signs of rodents such as droppings or urine puddles, it's advised to NOT clean up the area without taking precautions. Minimize sweeping or vacuuming droppings—this can release harmful particles into the air. When you clean the area, spray droppings with a bleach solution and use a vacuum cleaner that has a HEPA filter.
Get Started
We can create a treatment plan that targets these pests, so you can have peace of mind.
More Pest Control Solutions In Bryan-College Station, TX
What Our Customers Are Saying
"Our technician, Dustin Vyoral and his crew take care of our property and do an amazing job. They always call to let us know when there coming and are always on time. Not only do they maintain the yard, they go the extra mile by cleaning the debris out of our pool. Would highly recommend ABC to anyone in the Brazos Valley."
Lynnette Palomo
12/3/2021
"Robert came out to explain ABC and what they had to offer…..everything from pest control to lawn service to handyman. He was friendly and professional. Elisabeth came out the next day for my first service. She was also friendly and professional and very efficient! Thank you for fitting me into the schedule so quickly!"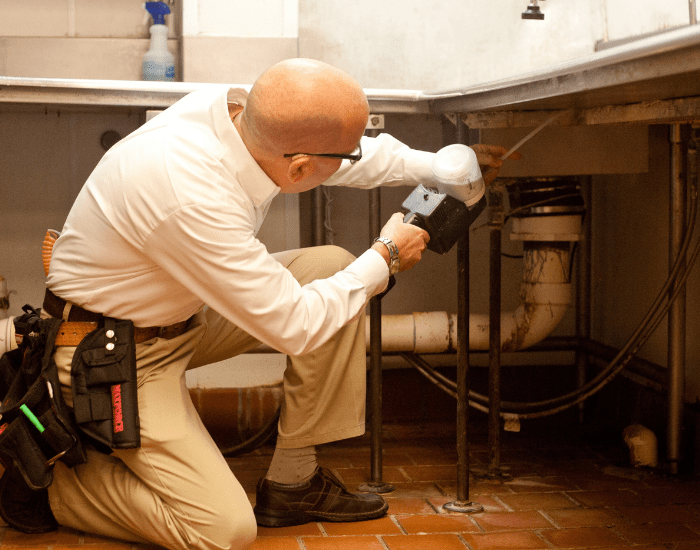 Need Pest Control For Your Business?
We understand that businesses have different needs than residences. That's why we have specially trained technicians who can service your business.
ABC's Complete List of Home Services in Bryan-College Station, TX
Why deal with multiple service providers when ABC can do it all?