Termimesh Termite Prevention for New Home Construction in Bryan-College Station, TX
You may be surprised to learn that termites can live on empty residential lots. Worse still, homes in Texas have more than a 70% chance of becoming infested with termites within 10 to 20 years of being built. If you are looking for termite-proof construction in Bryan-College Station, ABC Home & Commercial Services can help. We offer Termimesh, a proven, non-chemical termite protection solution for new home builds.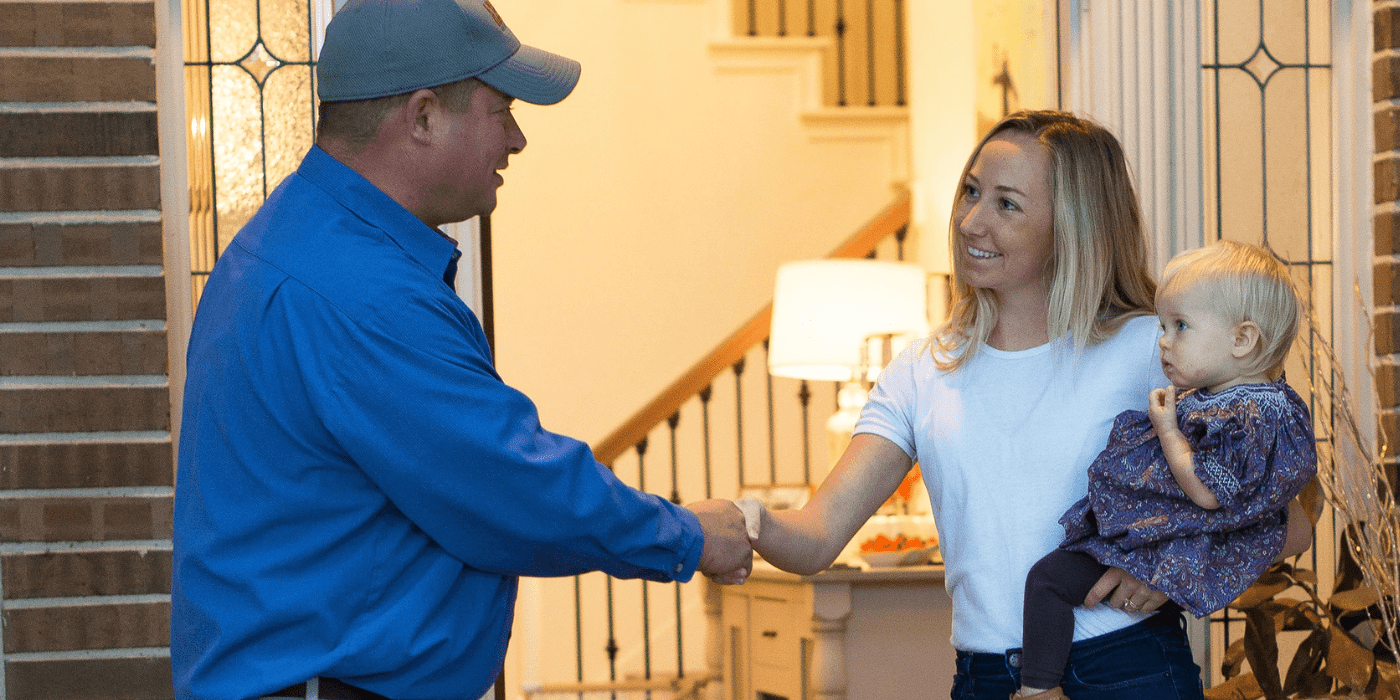 In general, ABC offers several solutions for pest control after a home is built. Specifically for termites in new construction we have two main offerings.
Our preferred solution is called Termimesh, which is a mesh material that can be installed during a home's construction. It acts as a permanent, non-chemical barrier to future termite activity.  It lasts for the entire lifespan of the home and its slab.
We also have an option which is a product that is applied by spraying directly on to the lower twenty-four inches of all studs.  After treatment, it will deter and kill termites.
The ABC Process
1. Contact ABC
When you contact us, we will schedule an inspection to get an understanding of the problem. In some cases, we can give you a quote over the phone.
2. Get An Estimate
If you have an inspection, we will send you a custom treatment plan and estimate afterward. Once we get your approval, we will schedule your treatment.
3. Treatment
We will come to your property and treat for pests in common hiding and nesting areas. Over time, you will start seeing less and less pest activity.
4. Prevention
Customers with our ongoing pest management services will receive periodic retreatments to prevent the return of the most common pests in our area.
Termimesh is a permanent termite barrier system that can be installed as your new home is being built. Termimesh is a non-corrosive, stainless-steel mesh barrier that prevents termites from entering your home.
As your home is being built, Termimesh can be secured to entry points where service pipes go through a concrete slab, construction joints, and perimeter wall cavities. Termites can't fit through the mesh, or eat through it. This technology has been proven to be the most effective option in preventing termite infestation and damage.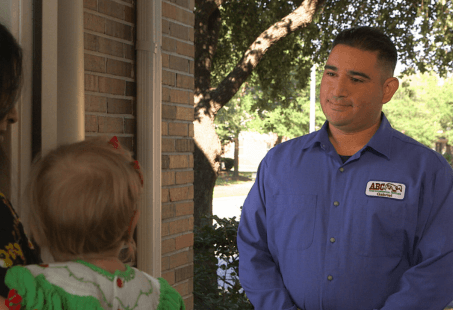 Get Started
We offer a full range of pest control services.
Frequently Asked Questions
Why would I need Termimesh on my property?
Termimesh is sealed inside the concrete slab and is only installed under strict quality control guidelines.
Termimesh is 100% effective, unlike other traditional pre-treatments that are applied during construction which can degrade in strength over time. It could take up to 250 gallons of a solution to complete the initial protection application!
The Termimesh System includes installation, remedial services, and a damage warranty.
If you sell your home, these services can be transferred to the new owners.
Installing a Termimesh system in your new home can provide you freedom from termite worry as well as enhance the value of your home!
How do you install the system?
Termimesh must be installed during construction. It is sealed into the slab of your foundations and when installed is 100% effective at termite prevention.
Is it friendly for pets and children?
Termimesh is non-toxic, so it will not affect the health of those living in your home.
Is the Termimesh system guaranteed to work?
Termimesh has a 100% effective track record at preventing termites.
Get Started
We can create a treatment plan that targets these pests, so you can have peace of mind.
More Pest Control Solutions Bryan-College Station, TX
What Our Customers Are Saying
"Our technician, Dustin Vyoral and his crew take care of our property and do an amazing job. They always call to let us know when there coming and are always on time. Not only do they maintain the yard, they go the extra mile by cleaning the debris out of our pool. Would highly recommend ABC to anyone in the Brazos Valley."
Lynnette Palomo
12/3/2021
"Robert came out to explain ABC and what they had to offer…..everything from pest control to lawn service to handyman. He was friendly and professional. Elisabeth came out the next day for my first service. She was also friendly and professional and very efficient! Thank you for fitting me into the schedule so quickly!"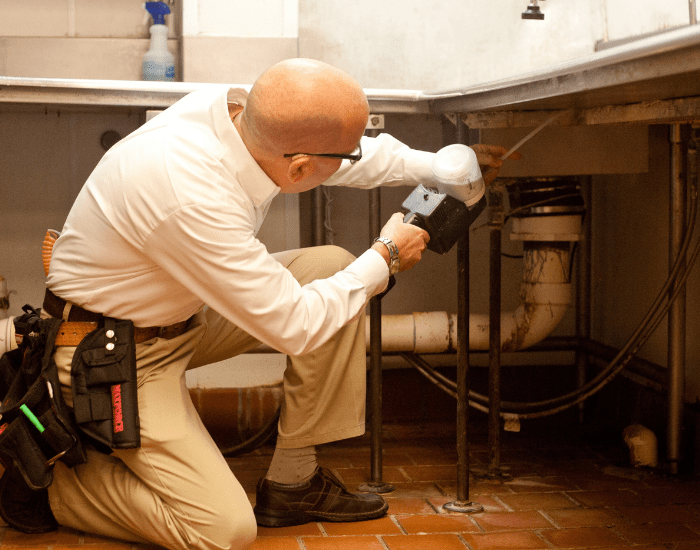 Need Pest Control For Your Business?
We understand that businesses have different needs than residences. That's why we have specially trained technicians who can service your business.
ABC's Complete List of Home Services in Bryan-College Station, TX
Why deal with multiple service providers when ABC can do it all?