Fire Ant Control in Bryan-College Station, TX
Maybe you're relaxing in the backyard. Or, you're playing with your kids or pets. Whatever you're doing, you don't want to feel the hot sting of a fire ant bite. Fire ants are not only a bother—they can be dangerous. Instead of risking your safety or your sanity, contact ABC Home & Commercial Services. Our highly-trained pros provide effective fire ant control in Bryan-College Station. We'll take care of the problem so you don't have to.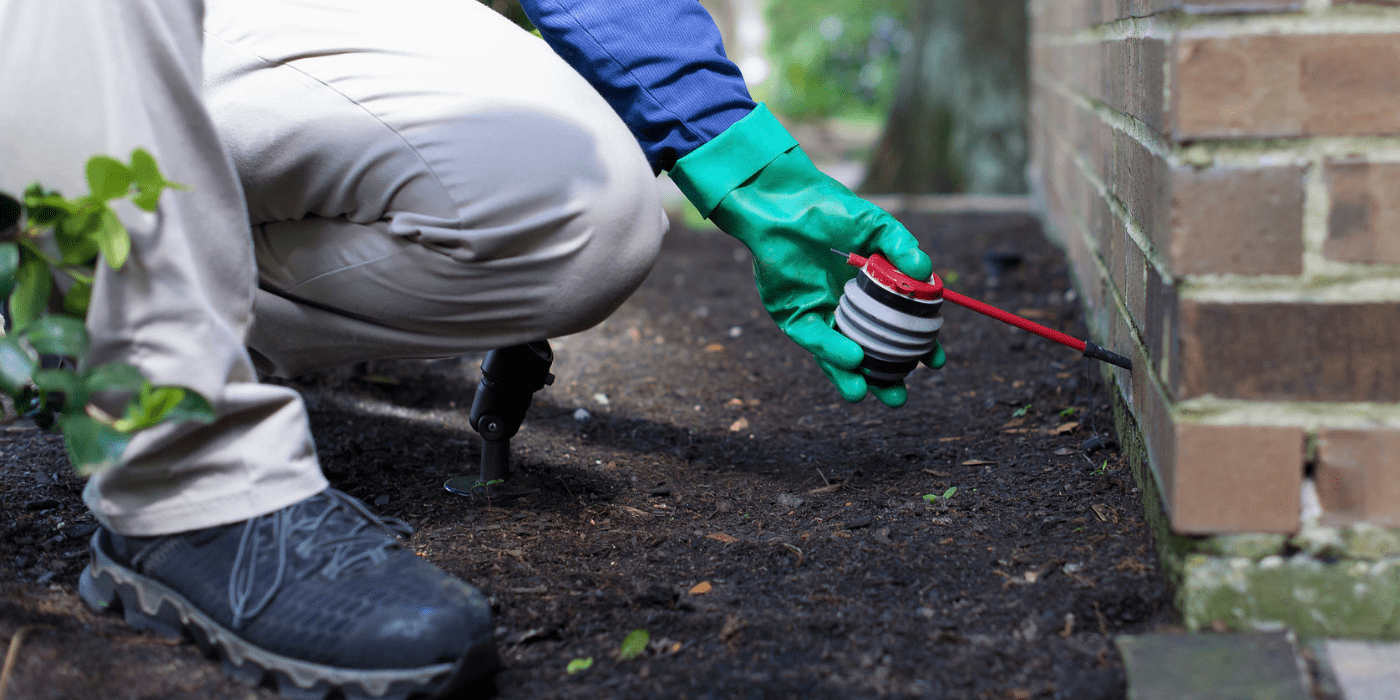 Once we know the extent and location of your fire ant mounds, we will deploy a combination of tactics for elimination.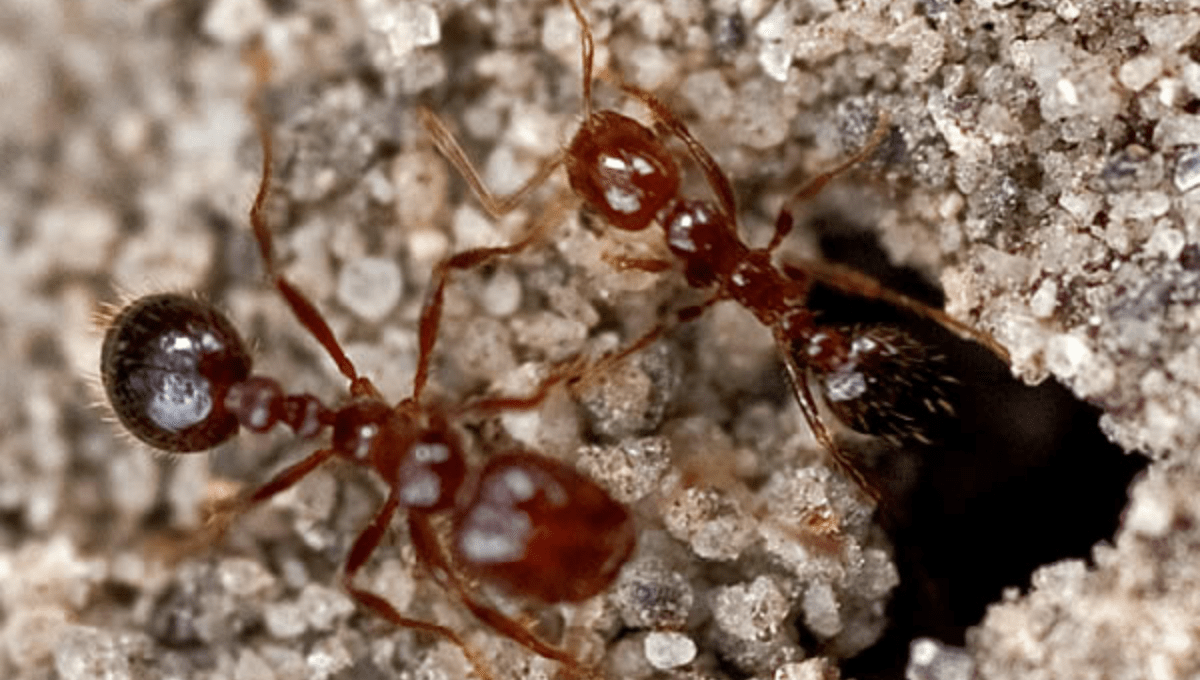 Our experts will coordinate a mixture of bait and liquid barriers to handle the ants. The baits are toxic to ants, and they will bring them into their mound, which will effectively eliminate the population in a relatively short time. Our technicians will work with you to set up an regular treatment to ensure your problem is history.
The ABC Process
1. Contact ABC
When you contact us, we will schedule an inspection to get an understanding of the problem. In some cases, we can give you a quote over the phone.
2. Get An Estimate
If you have an inspection, we will send you a custom treatment plan and estimate afterward. Once we get your approval, we will schedule your treatment.
3. Treatment
We will come to your property and treat for pests in common hiding and nesting areas. Over time, you will start seeing less and less pest activity.
4. Prevention
Customers with our ongoing pest management services will receive periodic retreatments to prevent the return of the most common pests in our area.
If you think you need fire ants eliminated from your property, give us a call or fill out the application for service online. We will set up a free inspection at your earliest convenience (usually same week, sometime same day) and get to work eliminating your pests as soon as possible.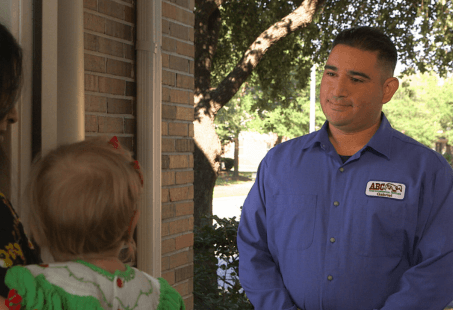 Get Started
We offer a full range of pest control services.
Frequently Asked Questions
What should I do if I find a fire ant mound on my property?
Don't go near it! Ants will swarm from a disturbed nest, and in great numbers can cause pain or lasting harm. Keep pets and children away from the mound, and remember where the mound is so you can show our experts when they come to inspect your property.
Get Started
We can create a treatment plan that targets these pests, so you can have peace of mind.
More Pest Control Solutions in Bryan-College Station
What Our Customers Are Saying
"ABC Home & Commercial Services did an outstanding job of redesigning, replacing and trimming many of the trees and shrubs on our residential property. They also mulched all of our flower beds, added all new bed border around the trees/beds and then added grass sod in several areas that needed it. Brandon and Michael were always very cordial and professional in handing their day to day business. My wife and I were pleased with the quality of their work. We couldn't have expected more we were pleased with the overall quality of their work. Overall they represented their company in a very positive manner."
"I have had ABC for more than a year now. Definitely glad i switched. All issues I have get handled. I use to stress about pest control as a property manager but, not anymore. A shout out to Jeremy, our technician. Does a great job. Courteous, well informed, professional, and he cares. Thanks for taking care of my tenants."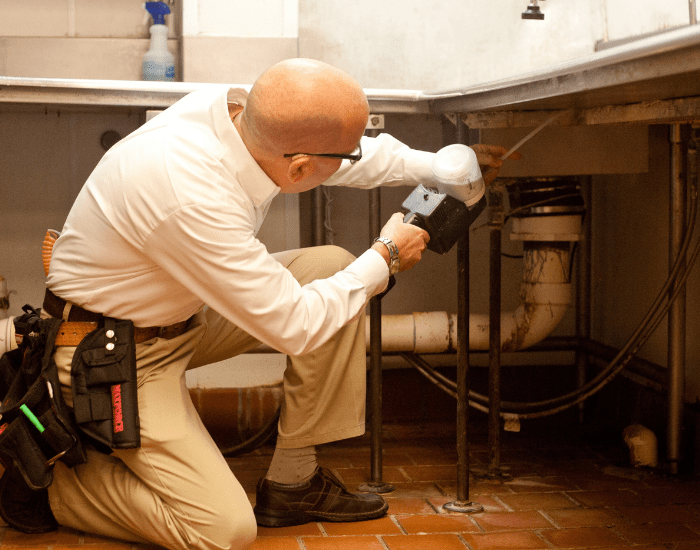 Need Pest Control For Your Business?
We understand that businesses have different needs than residences. That's why we have specially trained technicians who can service your business.
ABC's Complete List of Home Services in Bryan-College Station, TX
Why deal with multiple service providers when ABC can do it all?