Lawn Service in Spring, TX
Lawns are the first impression that visitors, friends or potential buyers will have of your home. When your lawn is healthy, green and neatly trimmed, your property value will soar and guests will feel more comfortable enjoying their time outside. Unfortunately, our hot, humid climate makes taking care for your lawn a challenge, especially during the summer months. When looking for reliable lawn services in Spring, TX, homeowners turn to ABC Home & Commercial Services for their mowing, edging, trimming and landscaping needs.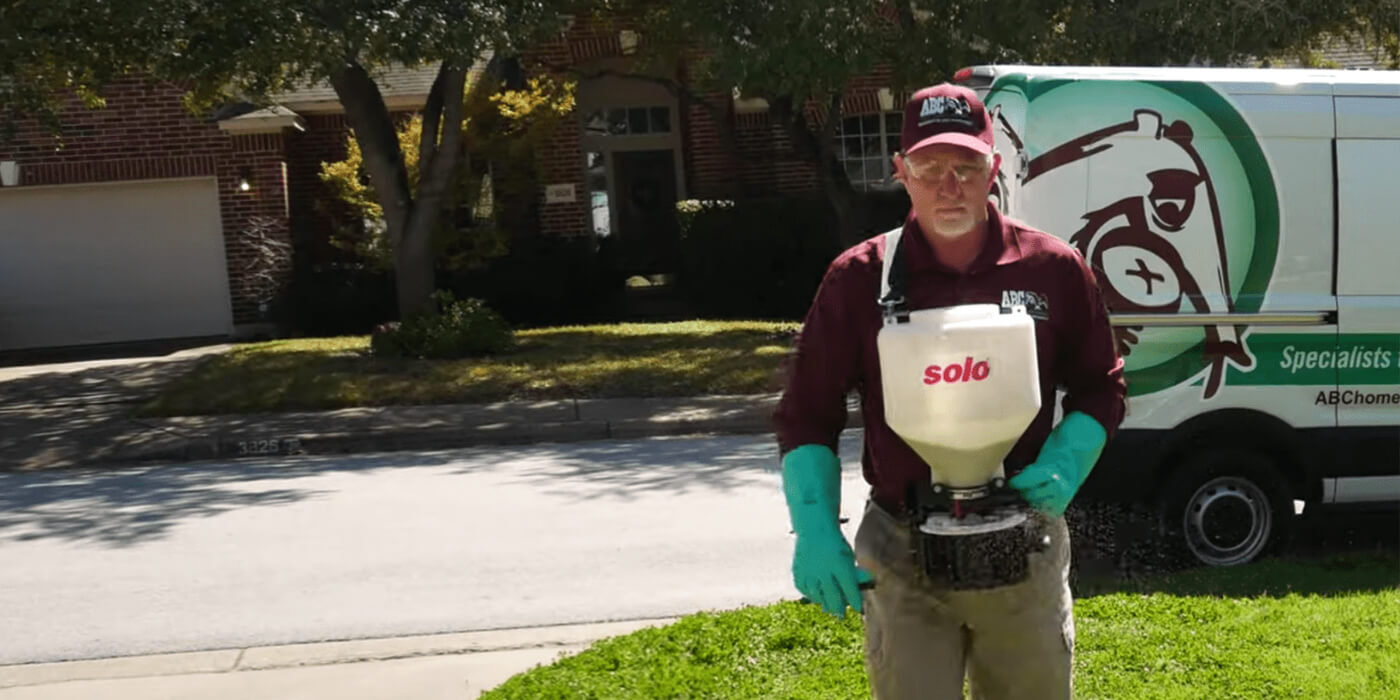 Download Transcript
Comprehensive Lawn & Landscaping Services
We treat each clients' home like our own, and each family like our own family. As part of this philosophy, ABC only chooses products that have been created for residential use in low concentrations. Throughout our decades of experience working with lawns in Spring, we have learned which products work best to create a healthy lawn with minimal environmental impact.
We encourage clients who have additional questions to request to see the Material Data Sheets on any of the products we will use on your lawn. These sheets list key ingredients and any potential risks. Our experts can work with customers on alternatives to address any concerns.
The ABC Process
1. Contact ABC
We'll learn what you need over the phone or during an in-person meeting at your home. Usually, we can schedule an appointment in a few business days.
2. Get An Estimate
We'll provide you with an estimate based on your goals and our recommended set of services. Once we get your approval, we will get you on the schedule.
3. Service
Our trained specialists perform all agreed-upon services. When we're done, we will clean up any debris to keep your yard neat and looking great.
4. Follow-Up
Depending on what services we performed on your property, we'll provide you with an update or recommend additional follow-up or ongoing services.
Not all lawns in Spring look the same or require the same amount of maintenance. Our lawn care experts take an individualized approach to lawn care based on the type of grass, its condition and the amount of soil amendments you currently use to keep your lawn healthy.
We can create a schedule for mowing and other maintenance appointments that meet your needs and keep your lawn looking healthy and tidy. Each customer in Spring is different. Some require periodic appointments and others schedule on an on-call basis.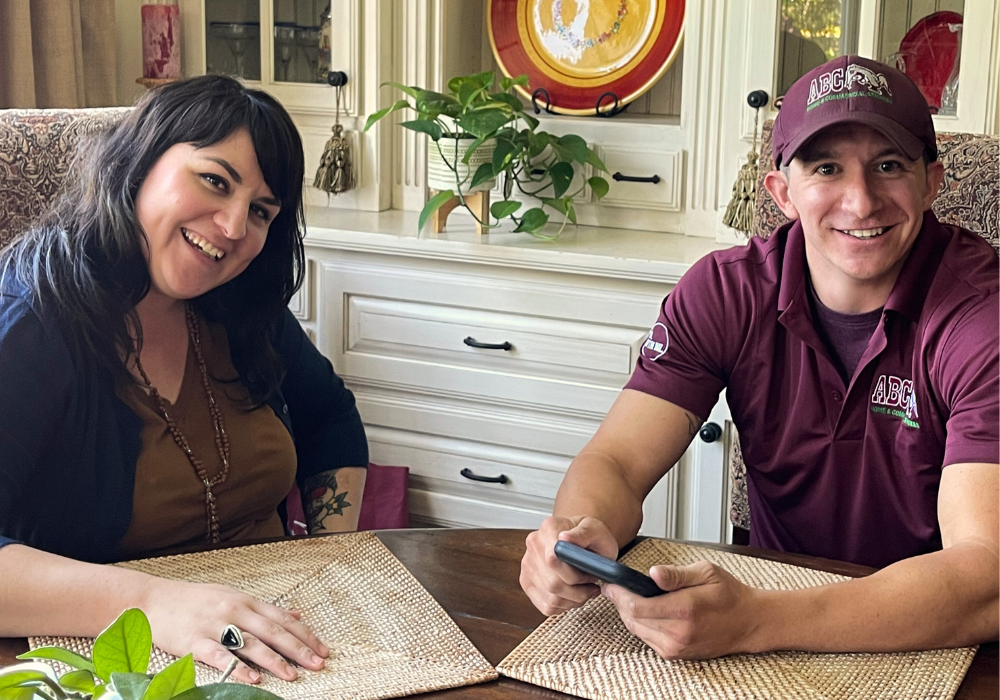 Get Started
We can turn your vision for your yard into reality.
One of ABC's core values is our commitment to treating each home like our own. To ensure that we give you the best, we only hire the best.
Each of our employees undergoes background checks and extensive in-house training in order to deliver unparalleled service. The team of technicians at ABC includes not only lawn care experts, but also entomologists and master landscapers, so you will benefit from a holistic team of experts working on your outdoor spaces.
No matter what problem or challenge you may be having with your outdoor space, we can handle it and keep your landscape looking beautiful.
Frequently Asked Questions
What lawn services does ABC Home & Commercial provide in Spring?
Our reliable, background-checked lawn care experts can help you with just about any outdoor project, large or small, as well as seasonal lawn care.
Lawn care may require ongoing, one-time or seasonal assistance. The team of lawn specialists at ABC can take care of any size project for you.
Don't waste your time figuring out how to properly care for your lawn. Let our experts take care of maintenance so you can use your time to do the things that you really enjoy.
Homeowners in Spring know to call ABC when they need a helping hand to do the following:
Mow grass, edge along pathways and trim bushes, trees, and other plants so that their yard looks fresh and clean.
Add new plants to the landscape based on current needs. We'll assess whether you need full sun, full or part-shade flowers and whether you need deer-resistant plants.
Offer suggestions for alternative options that are native to our area and drought-resistant.
Change current grass to a lower-maintenance groundcover alternative to save water.
Tidy up your yard through leaf and yard debris removal to prevent lawn disease and pests.
Build a new landscape plan with specified zones for each member of your family or guests (including pets, your children, gardening, outdoor entertaining or other aquatic features).
Fix your sprinkler system to give your landscape the moisture it needs to survive our hot summers.
Install outdoor lighting to improve your security and illuminate your landscape, day or night.
Once we complete our initial lawn care services, the team at ABC can help you schedule periodic follow-up appointments. No matter what your lawn needs or what budget you have, our lawn care experts can give you a picture-perfect lawn all year—and you won't have to lift a finger.
How does the initial consultation work?
Before we set up any kind of maintenance plan, the first thing we do is send a background-checked lawn expert out to your property. His or her job will be to talk to you about your needs and budget and to inspect the property itself to get a sense of what will work best on your property.
Once the inspection is done, ABC will give you a free, no-obligation estimate designed with your needs in mind. Our estimate will cover all anticipated costs to avoid hitting you with any unexpected fees down the line.
Is ABC able to deal with lawn diseases and other issues I might have with my yard?
Lawn diseases, including brown patch, shade and drought stress, iron chlorosis and take-all patch, are sadly common. Our in-house experts have the knowledge and training necessary to identify and treat all of these diseases and more.
If your lawn is struggling, we can send over an inspector to provide you with a treatment plan that will address the issue and suggest how to restore your lawn to optimal health.
I'm a business owner here in Spring. Do you service commercial lawns and landscapes as well?
Proper lawn care is just as important for local businesses as it is for homeowners. Business and property owners throughout the greater Houston area have been able to count on ABC for the same level of reliable, high-quality lawn and landscaping services as homeowners have been taking advantage of for decades.
Our commercial lawn care team are on call and ready to make your entryway inviting, clear your pathways and walkways and give all of your exterior spaces a pop of color with seasonal landscaping. Impress guests, increase your property value and give employees a beautiful place to work with lawn care services from ABC.
Get Started
We can turn your vision for your yard into reality.
Additional Landscaping Service Areas in Houston
ABC serves many surrounding communities, including, but not limited to:
What Our Customers Are Saying
"Very friendly and helpful staff. On time and great service. They helped me trap and remove the mice that got into my house. The biggest part of their service is preventing them from coming in again. Every one of the people I dealt with either in the field or at the office were super nice! Highly recommend them. Very happy with my service."
"Professional staff, easy to schedule, and great communication. From the very first visit technician was efficient and pointed out a few areas to be aware of. Overall very impressed with quality of service. We have used ABC from the fall 2019 and still very satisfied. Our tech is amazing and does a great job addressing problem spots! We added the mosquito supression service and it has given us our outdoor space back! We love ABC and all techs are highly qualified and trustworthy!"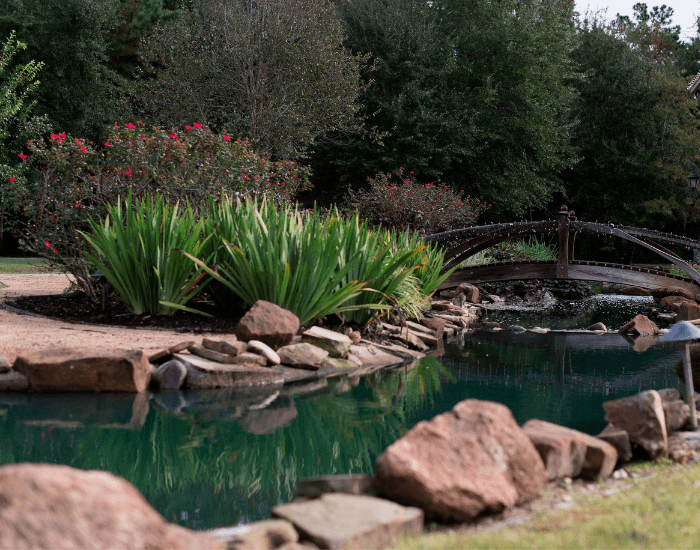 Need Landscaping Services For Your Business?
Our landscaping pros can make seasonal updates or perform a complete transformation so you make a good first impression on your customers.
ABC's Complete List of Home Services in Houston
Why deal with multiple service providers when ABC can do it all?