Cockroach Exterminator in Houston, TX
After several late-night run-ins with roaches, you are probably ready to evict these pests from your home—for good. Unfortunately, these creatures are surprisingly resilient, and can be extremely difficult for homeowners to control on their own. When searching for a cockroach exterminator in Houston, homeowners know they can rely on ABC to deal with the problem, as well as help prevent future infestations.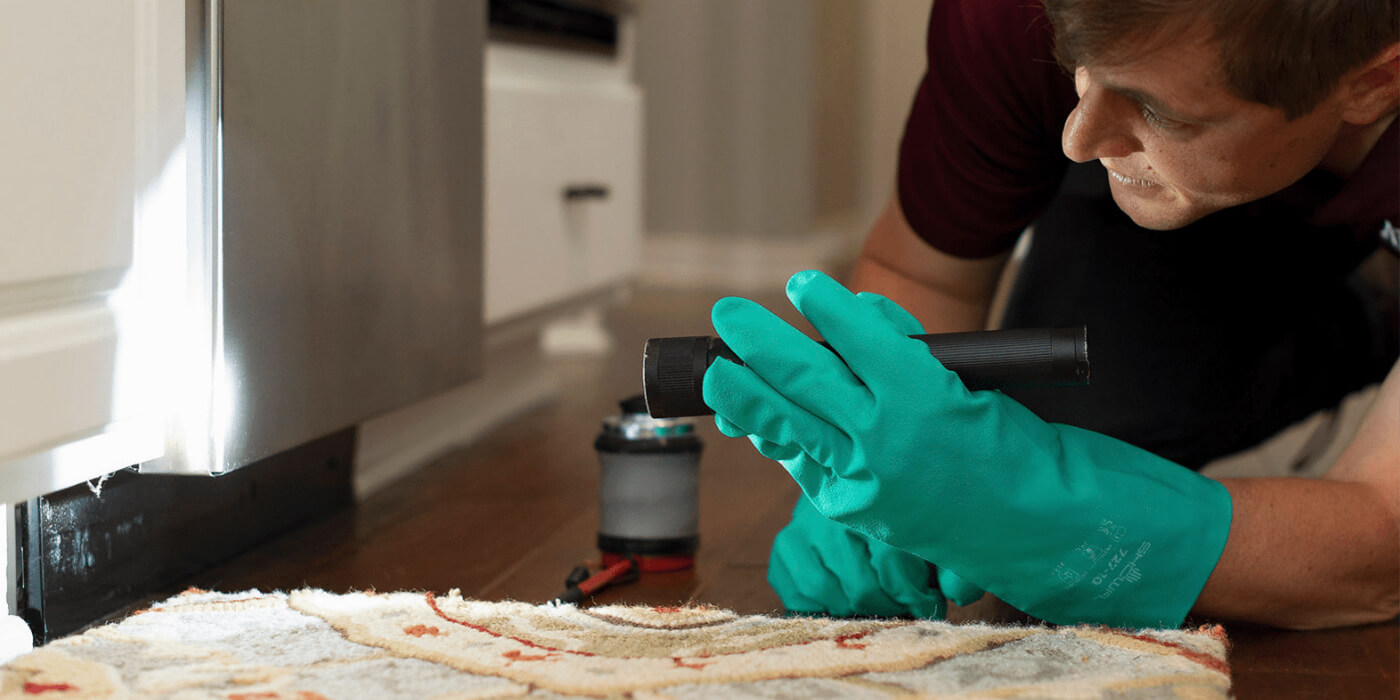 Here in Houston, the two most common species of cockroach that make their way indoors are the German cockroach and the American cockroach. Each type of roach impacts our daily routine in a different way, and the different species often require distinct approaches for long-term results.
German Cockroach Control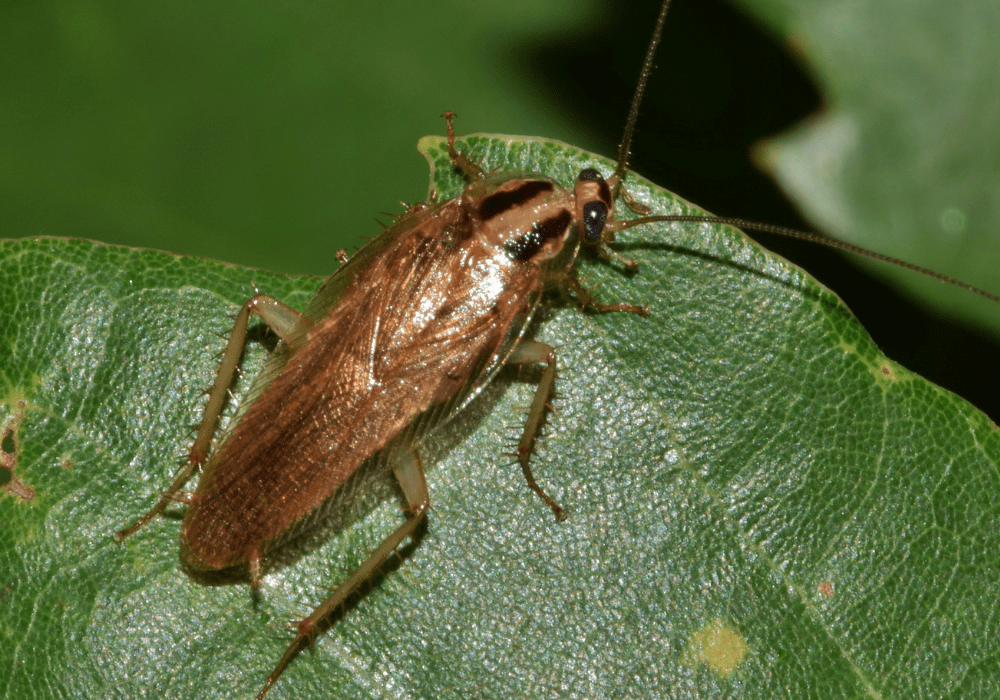 German cockroaches are smaller and are more likely to invade our homes. ABC uses a two-fold approach to handle these types of roach problems. We begin by applying non-repellant pesticide treatments in areas where these creatures most commonly travel. This way, the German roaches take this material back to the nest to halt the reproductive cycle. In addition, our technicians use bait stations to reduce the mature cockroach population.
For bait systems to be effective, German roaches must have no other accessible food sources, so homeowners must be extremely vigilant during the course of these treatments to ensure that all food is in tightly sealed containers, trash containers are regularly emptied into bins outside, floors are mopped, counters are wiped down, dishes are rinsed off and promptly put into the dishwasher and clutter is kept to a minimum. Because these pests are prolific breeders and can survive off nearly anything, multiple service calls are often necessary to successfully eliminate German cockroaches from inside a home.
American Cockroach Control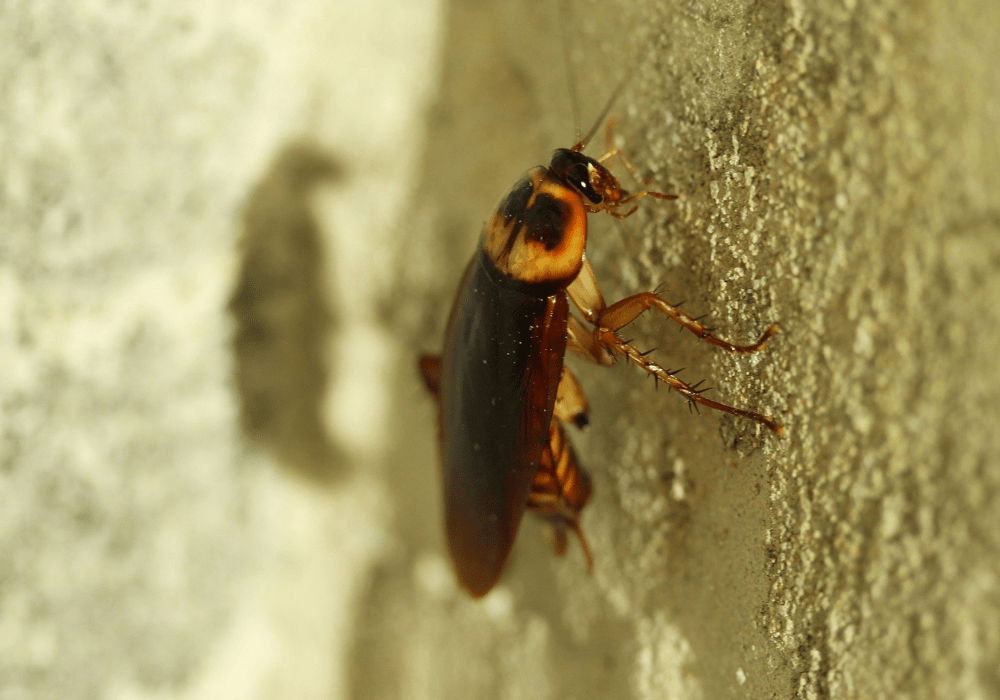 American cockroaches, on the other hand, are much bigger, and you're more likely to see these types of roaches around the perimeter of your home. While encountering an American cockroach can be more shocking due to their large size, these roaches would actually prefer to be living outside. Sometimes, theses pests accidentally enter our homes through doors or other small cracks and crevices.
In order to prevent these roaches from coming in, your ABC technician will use a repellant to keep these creatures in their natural habitat, and then seal off potential entry points and replace weather stripping and other preventative measures to keep these pests outside.
No matter what type of cockroach you have on your property, the best way to prevent these pests is to eliminate excess moisture around your home and yard and keep a tidy home. We also offer ongoing treatments to keep your roach population down, as well as many other common household invaders.
The ABC Process
1. Contact ABC
When you contact us, we will schedule an inspection to get an understanding of the problem. In some cases, we can give you a quote over the phone.
2. Get An Estimate
If you have an inspection, we will send you a custom treatment plan and estimate afterward. Once we get your approval, we will schedule your treatment.
3. Treatment
We will come to your property and treat for pests in common hiding and nesting areas. Over time, you will start seeing less and less pest activity.
4. Prevention
Customers with our ongoing pest management services will receive periodic retreatments to prevent the return of the most common pests in our area.
At ABC, we understand that once most homeowners discover they have a roach problem, they want to arrange for a professional to begin treatment as quickly as possible. If you find yourself in this situation, just reach out to us by giving us a call or scheduling an appointment online, and we do our best to begin to implement an effective pest control strategy as quickly as possible.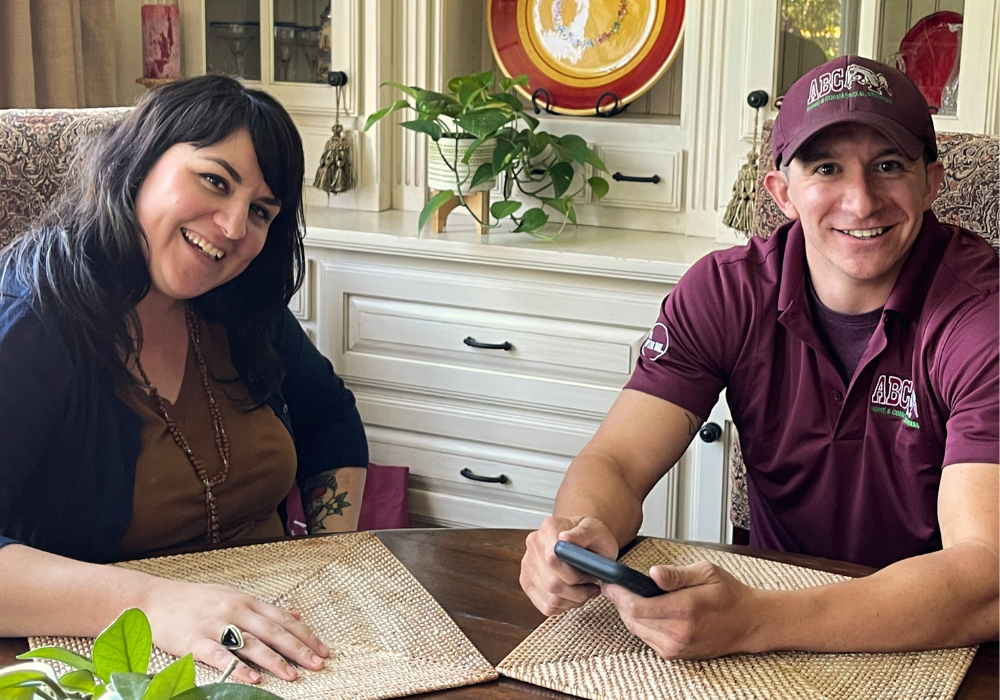 Get Started
We offer a full range of pest control services.
ABC is a family run business which has delivered effective, reliable pest control solutions for over 60 years across Texas, as well as in Oklahoma and Florida. During that time, we've learned the best way to target pests and prevent reinfestations on residential and commercial properties. Our customers tell us that they have added peace of mind knowing that our technicians are all drug tested and background checked before joining the ABC family. In addition, our pest control specialists all go through an extensive in-house training program before arriving at your home. Finally, one of ABC's values is treating your home as if it was our own, so our customers can expect that our technicians will clean up after their work and be respectful of your belongings.
Frequently Asked Questions
What happens after I contact ABC?
When you reach out to ABC about your roach problem, we will either schedule a free inspection for you or provide you with a complimentary estimate over the phone. If an inspection makes the most sense, we will get you on the schedule at the earliest opportunity. During this in-person meeting, you can expect one of our highly trained pest specialists to:
Ask you questions about where you've been seeing roach activity
Examine your home for breeding and nesting grounds, as well as locate any entry points these pests may have used
Identify the species of cockroach on your property
Give you an opportunity to ask any questions regarding your pest problem or our treatment plans
After we finish up the inspection, we will create a customized treatment plan which we will share with you, designed to remedy your specific problem. Once we receive your approval of these next steps, we will schedule your first service call.
What are some warning signs that might indicate I have a roach infestation?
Of course, actually spotting a cockroach is one of the most obvious signs that you could have a bigger roach problem. Since cockroaches are nocturnal and prefer to avoid interacting with humans, if you are start seeing these creatures during the day it can mean that you have a full-blown infestation.
Other than seeing a cockroach, check your property for:
An unusual, musty smell
Cockroach droppings that look similar to coffee grounds
Smear marks where cockroaches are traveling, such as along wall and floor junctions
Shed skins that are about the shape and size of a cockroach
Cockroach egg casings that are long, cylindrical and yellow
When inspecting your home, you should look in the common areas where cockroaches like to nest. These pests prefer warm, moist areas, so we focus on your bathrooms, kitchen, laundry room, drains and any other areas of your home that are in close proximity to water.
Can't I get rid of cockroaches myself?
While there are products you can buy from the store and apply yourself, many of our customers find that dealing with a roach problem can become a nearly-impossible, time-consuming task. Why? To begin with, some species of cockroach lay up to 10,000 eggs in a single year. In addition, these pests can survive off nearly any organic matter, so removing their food source to try to eliminate their populations won't usually help.
Cockroaches have been around for millions of years, making them extremely adapted to living with humans and difficult to get rid of. Eliminating the populations of cockroaches on your property takes both persistent effort and effective treatment methods. Because of the potentially harmful impact cockroaches can have on your health, as well as the damage they can do to your property, enlisting the help of a reliable pest control professional is often the best route to take if you suspect you have an issue.
How often will you treat my property?
Unfortunately, there is no one answer to this question. When creating a custom treatment plan for you, we will take into account the extent of the infestation, the species of cockroach on your property and any factors that make your home vulnerable to a roach infestation.
The most effective way to prevent future infestations is to take advantage of our ongoing monitoring program. These ABC customers benefit from regular treatments, during which our technicians apply preventative solutions and check to see if there is any sign of new pest activity.
What impact do your products have on my family and the environment?
As a family-run business, ABC's top priority is your family. One of our core company values is treating your home as if it was our own. As an extension of that philosophy, we would never use a product on your home that we wouldn't use on our own. All of the products we use are specially formulated for residential use and our technicians are trained to use them in the lowest concentration of chemicals possible.
What if I still see roaches after a treatment?
Despite what you may at first think, it's actually positive to see roaches after your treatment—at least in the short-term. This is because your treatments have made cockroach resting grounds inhospitable and these pests are searching for a new place to live. What the cockroaches don't realize is they will actually be bringing the product back with them to their new nesting areas, which will eventually lead to the elimination of the entire population.
If you find that pest activity has not decreased 7 to 10 days after your initial appointment, reach out to us and we would be happy to send a specialist back to your home. Any visits after 7 days and within 30 days of the initial service will occur at no additional cost to you.
What can I do on my own to prevent cockroaches?
When your ABC pest control specialist comes to your home, preventative measures can be put into place that are specific to your property. If you'd like to reduce your roach population between visits, we'd recommend:
Keeping counters, stovetops, floors and tables clean
Wiping down surfaces after using them
Avoiding leaving dirty dishes in the sink
Emptying pet food and water bowls at night
Regularly taking out the garbage
Sealing off potential entry points around drains, windows and doors
Keeping firewood and other vegetation away from the perimeter of your home
After your initial inspection, your specialist will provide you with tips on how to prevent future infestations that are tailored to your property. Also, you can sign up for ongoing monitoring visits to ensure these pests don't come back.
Do you service commercial facilities?
Yes, ABC is happy to provide commercial facilities with cockroach control, as well as other services. We understand that businesses have different needs than residential properties, which is why we have specially trained technicians who fully understand how to get effective, long-term results when it comes to pest control for your business.
Get Started
We offer a full range of pest control services.
More Pest Control Solutions in Houston
What Our Customers Are Saying
"Very friendly and helpful staff. On time and great service. They helped me trap and remove the mice that got into my house. The biggest part of their service is preventing them from coming in again. Every one of the people I dealt with either in the field or at the office were super nice! Highly recommend them. Very happy with my service."
"Professional staff, easy to schedule, and great communication. From the very first visit technician was efficient and pointed out a few areas to be aware of. Overall very impressed with quality of service. We have used ABC from the fall 2019 and still very satisfied. Our tech is amazing and does a great job addressing problem spots! We added the mosquito supression service and it has given us our outdoor space back! We love ABC and all techs are highly qualified and trustworthy!"
Need Pest Control For Your Business?
We understand that businesses have different needs than residences. That's why we have specially trained technicians who can service your business.
ABC's Complete List of Home Services in Houston
Why deal with multiple service providers when ABC can do it all?