Landscaping in Conroe, TX
Investing in landscaping on your property means more than just better curb appeal. Adding a flowerbed, walkway or trees or shrubs is not only a good return on investment, but also making these aesthetic changes can make it feel like you have a brand new home. A good landscaping plan can help you save on utility bills, provide a buffer for road noise and give you enhanced privacy. When it comes to landscaping in Conroe, homeowners trust ABC Home & Commercial Services to create a design, add to your existing features and make your home the highlight of the neighborhood.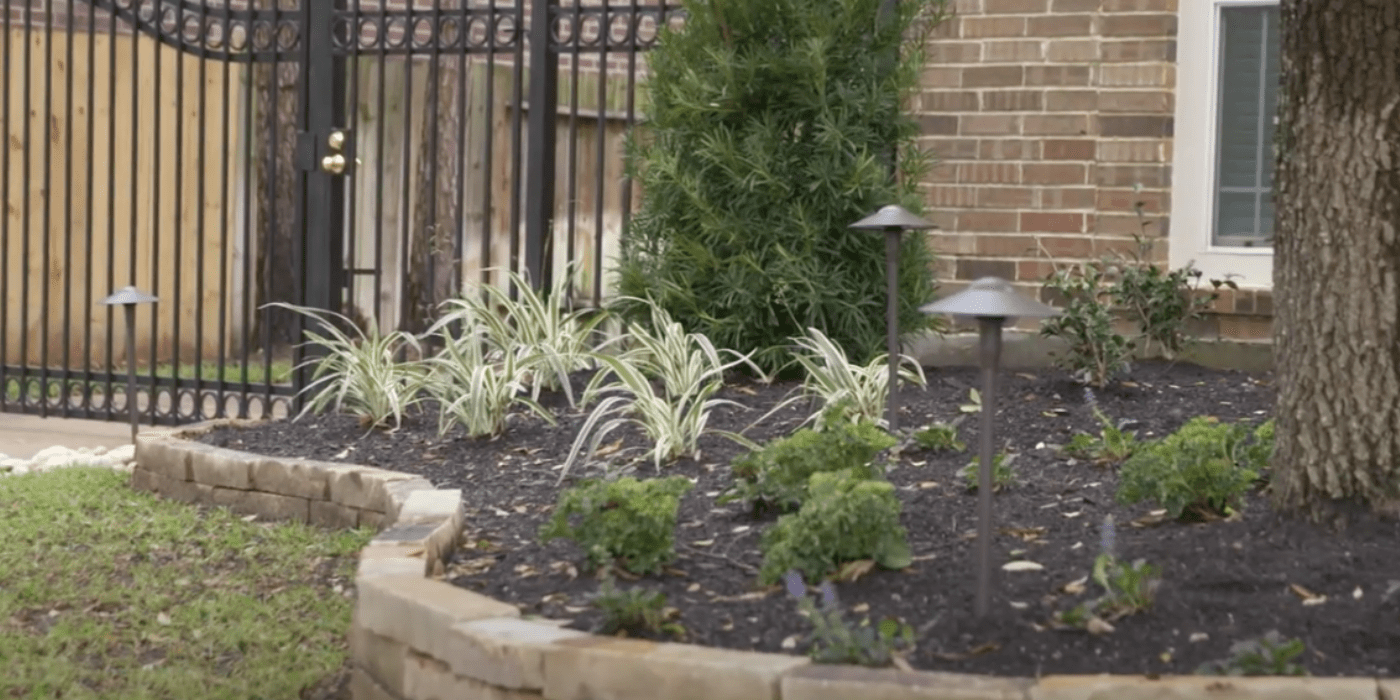 Download Transcript
Comprehensive Lawn & Landscaping Services
ABC cares about the communities we serve, and this philosophy extends to the products we use. Our lawn care experts use products which are effective while minimizing the impact on the planet. Customers can request to see the Material Safety Data Sheet for any of the products we use, which explains the ingredients and any potential risks.
The ABC Process
1. Contact ABC
We'll learn what you need over the phone or during an in-person meeting at your home. Usually, we can schedule an appointment in a few business days.
2. Get An Estimate
We'll provide you with an estimate based on your goals and our recommended set of services. Once we get your approval, we will get you on the schedule.
3. Service
Our trained specialists perform all agreed-upon services. When we're done, we will clean up any debris to keep your yard neat and looking great.
4. Follow-Up
Depending on what services we performed on your property, we'll provide you with an update or recommend additional follow-up or ongoing services.
ABC is a full-service lawn care provider, so our specialists can also perform routine mowing, lawn clean-up, edging, trimming and more to keep your lawn looking great, all year long.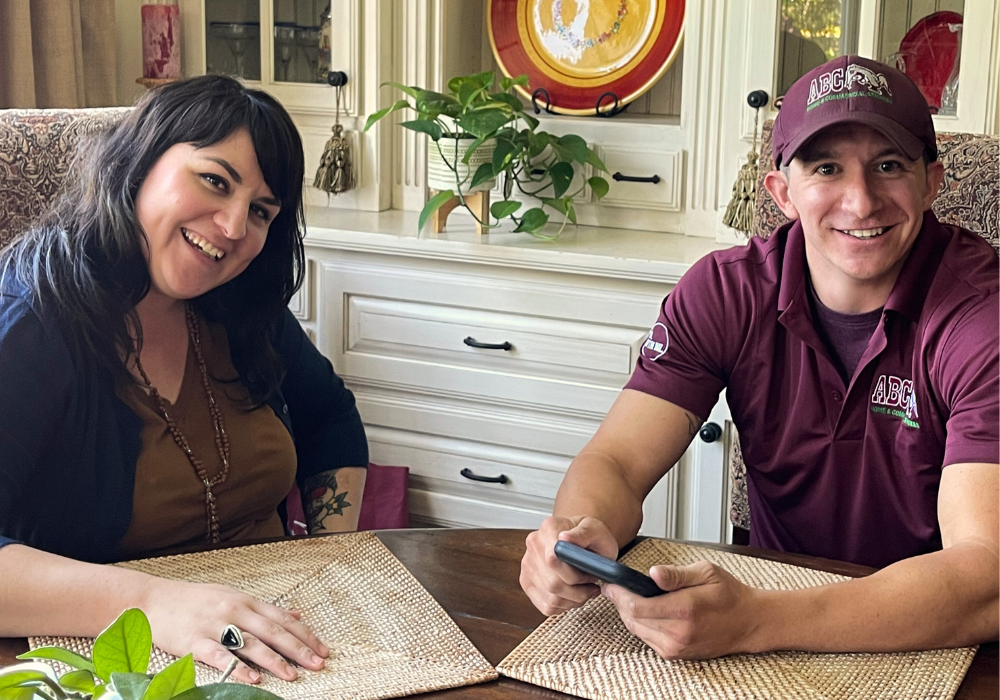 Get Started
We can turn your vision for your yard into reality.
Frequently Asked Questions
What landscaping services do you provide?
Whether your project is large or small, at the beginning or stalled, ABC's lawn specialists can turn your vision into reality.
Although ABC's experienced landscaping staff can handle virtually anything, when it comes to landscaping, homeowners count on us to:
Identify different zones within your outdoor spaces to suggest the most appropriate plants and grass for that purpose (for children to play, for your pets, for a garden or for entertaining or outdoor dining)
Recommend types of trees and shrubs which can provide you with privacy and lower utility bills
Suggest areas for flower beds to brighten your home's exterior
Install walkways, paths or other types of hardscaping to connect parts of your yard and reduce harder-to-maintain turf
Incorporate natural barriers to provide outdoor storage spaces
Advise you on the best placement for a vegetable, butterfly or herb garden
Make enhancements or adjustments to existing sprinkler systems to keep your yard looking green
Replace water-loving plants with native, lower maintenance alternatives
Showcase your home's natural beauty with outdoor lighting
Add a water feature to turn your yard into a peaceful oasis
Transform your pool area with greenery
Reduce the presence of mosquitoes in your outdoor spaces by utilizing different mosquito control measures
Propose deer resistant plants or species that do best under shady or sunny conditions
Present ideas for landscaping enhancements to make your home less attractive to burglars
Take advantage of our free consultation to get started!
Can you get my yard ready for spring?
ABC offers special Pre-Spring Landscaping Services to bring your yard back to life after the winter months. Our lawn care experts can:
Remove dead plant material and leaves to encourage new growth, lower your chances of disease and fungus and discourage pests from making your yard their home
Prune, trim and edge your trees, shrubs and along your driveway and walkways to make your lawn neat and tidy
Replace plants which did not survive the winter months
Apply mulch to help your landscape retain moisture
Discourage the growth of weeds by applying a pre-emergent solution
Do you provide lawn services for Conroe commercial properties?
In addition to providing high-quality home services, ABC also offers a full range of commercial services in Conroe and the surrounding communities. Our highly-trained team can keep your commercial property looking welcoming and well-maintained.
Get Started
We can turn your vision for your yard into reality.
Additional Landscaping Service Areas in Houston
ABC serves many surrounding communities, including, but not limited to:
What Our Customers Are Saying
"Very friendly and helpful staff. On time and great service. They helped me trap and remove the mice that got into my house. The biggest part of their service is preventing them from coming in again. Every one of the people I dealt with either in the field or at the office were super nice! Highly recommend them. Very happy with my service."
"Professional staff, easy to schedule, and great communication. From the very first visit technician was efficient and pointed out a few areas to be aware of. Overall very impressed with quality of service. We have used ABC from the fall 2019 and still very satisfied. Our tech is amazing and does a great job addressing problem spots! We added the mosquito supression service and it has given us our outdoor space back! We love ABC and all techs are highly qualified and trustworthy!"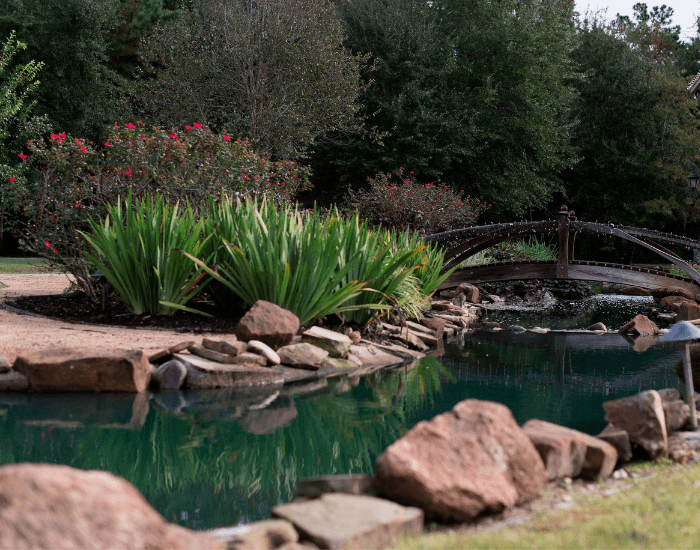 Need Landscaping Services For Your Business?
Our landscaping pros can make seasonal updates or perform a complete transformation so you make a good first impression on your customers.
ABC's Complete List of Home Services in Houston
Why deal with multiple service providers when ABC can do it all?