Mosquito Control in OKC
It's hard to relax in your backyard when you are constantly swatting away mosquitoes. Other than covering yourself in bug spray every time you go outside, what are your options? As a trusted provider of mosquito control services in OKC, ABC Home & Commercial Services can handle even the toughest infestations. Our skilled professionals can apply proven, targeted treatments to nesting and resting areas to eliminate both mosquitoes and their eggs.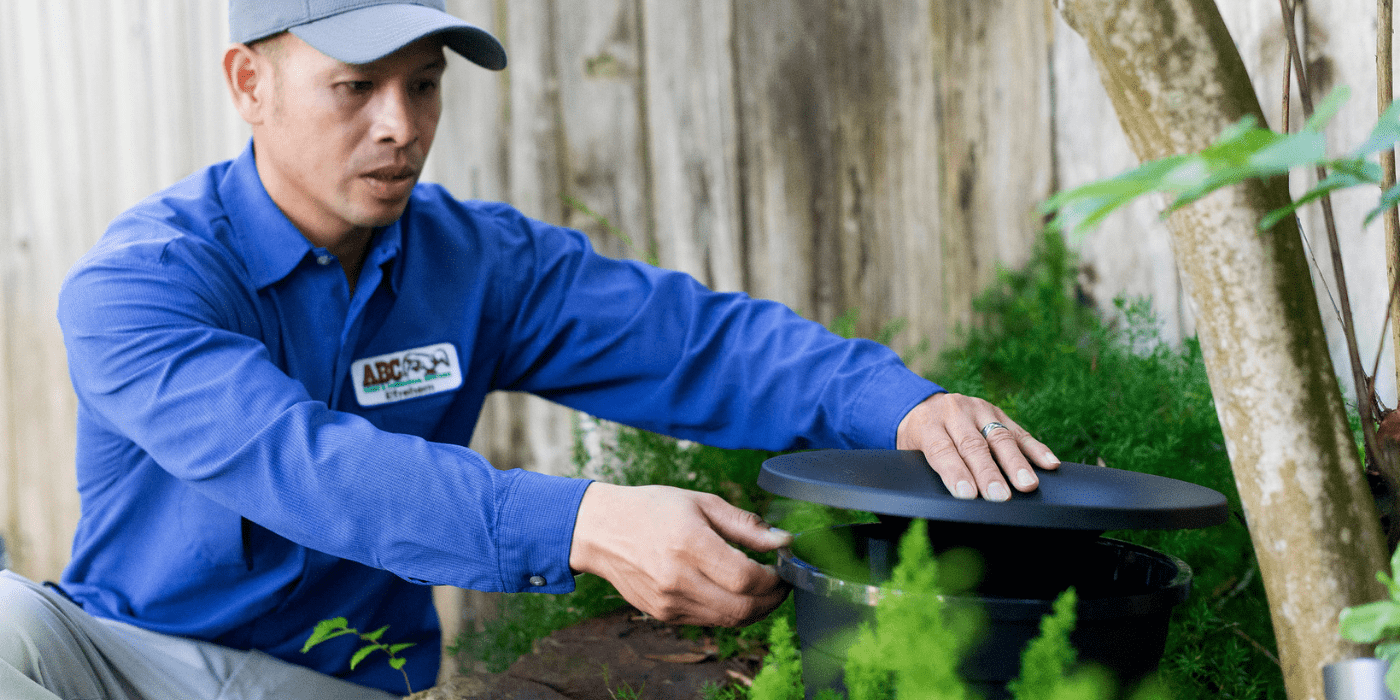 ABC provides our Oklahoma City residential customers with three primary mosquito suppression tools: misting backpacks, specialized mosquito traps and preventative services. Depending on the nature of your problem, our professionals may recommend one or more of these options to keep your yard mosquito-free.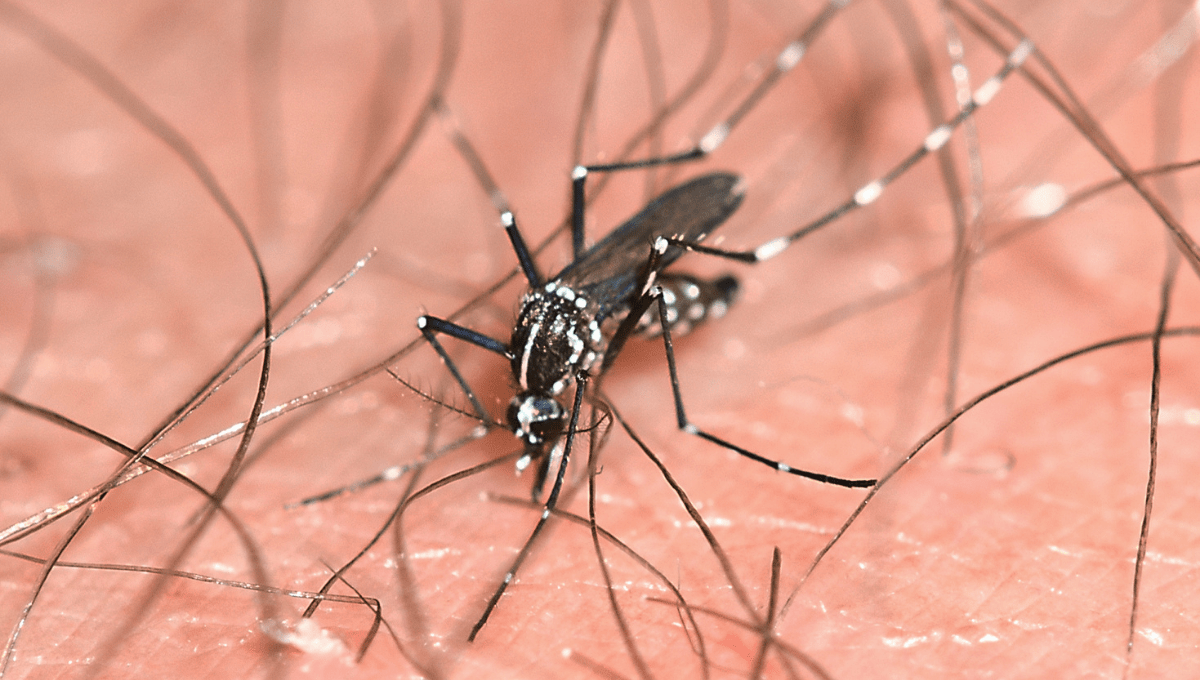 Misting Backpacks
Using a backpack blower, our skilled technicians apply a highly-effective treatment product to target common problem areas around your home, including shrubs, foliage and shaded areas. We will also examine and spray other areas that can become mosquito resting or breeding grounds.
Specialized Mosquito Traps
While targeted treatments can reduce the number of mosquitoes in your yard, you need an added layer of protection from mosquitoes that may be invading your property from surrounding areas. Our pest professionals can place specialized mosquito traps in your yard that lure in egg-laying females. These devices deliver an insect growth regulator (IGR) which prevents eggs laid inside from developing. After visiting the trap, the mosquito spreads the larvicide to other viable breeding grounds in a 4,000-square foot range when she lays additional eggs. A slow-release fungus soon kills the egg-laying female, ending the reproductive cycle. The trap is designed for mosquitoes, so its active ingredients won't harm people, birds or your pets.
Preventative Measures
In addition to treating your property, we will offer you guidance on how to make your yard less appealing to mosquitoes. Our pest professionals can help you minimize the amount of standing water around your home. We may recommend placing mosquito dunks in your birdbath, repairing a leaking outdoor faucet or trimming excess vegetation in your yard to give mosquitoes less of a reason to stick around.
The ABC Process
1. Contact ABC
When you contact us, we will schedule an inspection to get an understanding of the problem. In some cases, we can give you a quote over the phone.
2. Get An Estimate
If you have an inspection, we will send you a custom treatment plan and estimate afterward. Once we get your approval, we will schedule your treatment.
3. Treatment
We will come to your property and treat for pests in common hiding and nesting areas. Over time, you will start seeing less and less pest activity.
4. Prevention
Customers with our ongoing pest management services will receive periodic retreatments to prevent the return of the most common pests in our area.
Mosquitoes can be nearly impossible for homeowners to control using DIY methods alone. Mosquitoes only need an ounce of standing water to lay eggs, making a homeowner's job of monitoring all possible mosquito breeding grounds on a regular basis extremely challenging.
To make matters worse, mosquitoes can lay hundreds of eggs at a time, many of which can take only 48 hours to hatch. In dry conditions, eggs can survive for up to 8 months at a time, hatching after rainfall or even after being covered by water. Mosquitoes thrive in warm and humid conditions, meaning mosquito "season" can be nearly year-round in Oklahoma.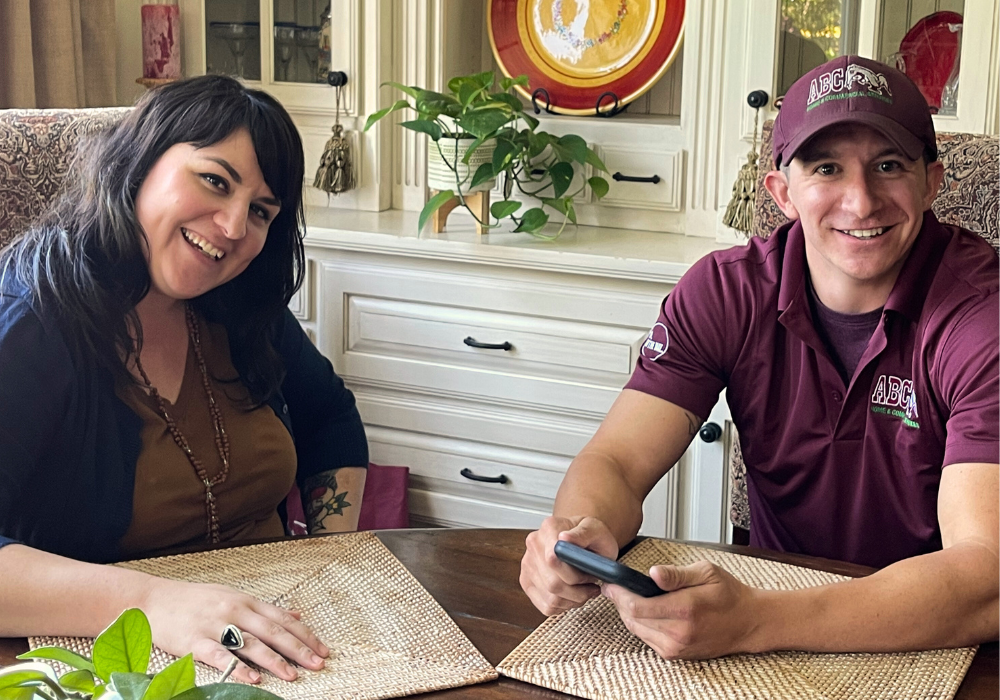 Get Started
We offer a full range of pest control services.
ABC is grateful to have earned a reputation in Oklahoma City as a trusted provider of effective, friendly pest control services. At the foundation of the work we do is a belief that we treat your home as if it were our own. That means we only add team members to the ABC family that provide high-quality, consistent service. This allows us to exceed customers' expectations, every step of the way.
We invest extra time during our hiring process to find employees that meet our high standards. Only after making it through our interview process, passing a drug test and undergoing a criminal background check do we accept new employees into the ABC family. Once a new team member is on board, we provide extensive in-house training to make sure that our professionals are equipped to handle any type of pest problem they may encounter, and so our team is up-to-date on the latest pest control methods and research.
Frequently Asked Questions
Can you give me a free estimate for mosquito control services?
ABC offers complimentary inspections and estimates for our mosquito control services. Depending on the specifics of your problem, we may even be able to give you an estimate over the phone. Most of the time, however, we prefer to visit your property to gain a better understanding of the scope of the problem. When one of our trained inspectors comes to your home, you can expect ABC to:
Ask you questions about your experiences with mosquitoes around your home.
Inspect your home and take note on the extent and severity of your infestation.
Examine areas where mosquitoes are likely to be breeding and resting on your property.
Allow you to ask any questions you may have about mosquitoes, our process or our treatment options.
Once the technician has completed the inspection, you will be provided with a list of suggested next steps. When you have reviewed and approved of the treatment plan, we will schedule your first service call.
Are the products you use friendly for pets and children?
First and foremost, ABC is committed to your family's well-being. We carefully evaluate the products on the market and only use solutions which are effective while being low-impact. Our pest control professionals receive training in how to apply these treatments, which are formulated to target specific pests.
We are happy to answer any questions you may have about your treatment program and the products we plan to use on your property and address any concerns you might have.
Are mosquitoes more than just a nuisance?
Most of us think of mosquitoes as annoying, since these insects' bites are itchy and irritating. However, these pests represent a public health concern, and mosquito control efforts by municipal governments fall far short in dealing with the problem. Reports of mosquitoes in Oklahoma carrying the West Nile virus, Chikungunya and some types of encephalitis make the threat more real. The risks mosquitoes pose are just another reason to take mosquito control on your property seriously.
What's the usual length of mosquito control treatments, and how frequently are your service calls?
The extent and severity of your mosquito problem will dictate how often and how long we'll need to treat your property. In most cases, we recommend our customers receive regular treatments to keep mosquito populations under control. Once we come to provide you with an inspection, we can give you a better idea of the specifics of what we'd recommend to keep mosquitoes away for good.
While mosquitoes can be a problem virtually year-round here in Oklahoma, you can expect more regular treatments during peak mosquito activity—between March and October.
Get Started
We can create a treatment plan that targets these pests, so you can have peace of mind.
More Pest Control Solutions in Oklahoma City
What Our Customers Are Saying
brandon townley
4/14/2021
"I have been in the Food Industry for 20 years and have required the services of Pest control at all of my facilities. In 20 years I have never received the type of service from a pest control company like I have since coming to Oklahoma and working with ABC Home and Commercial Services. I have a food safety audit coming up and Clayton Schiegg was out at my facility one day after I contacted them. He was attentive to my needs and I felt like food safety was just as important to him as it is me. He spent three hours with me going over my records and walking/inspecting the facility to make sure I was audit ready. Clayton also had a tech out the next day to make sure I had working apparatuses. Highly recommend ABC for your commercial and residential needs, you will not be disappointed, nor will you have a pest problem. Brandon T"
"Lindsay was great as the arrangements were made for the service at our house. She was both professional and pleasant. The tech that came, Will, was great! He explained what he was doing and told us what we needed to do in regard to our pantry moth problem. Great service by everyone!"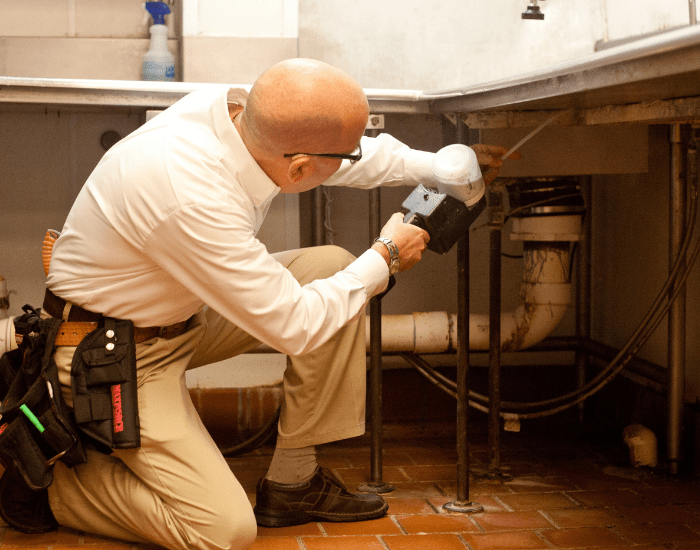 Need Pest Control For Your Business?
We understand that businesses have different needs than residences. That's why we have specially trained technicians who can service your business.