Rodent Control in OKC
Rats and mice can become a nuisance if they invade our attics or take up residence in our crawl spaces and other hard to reach areas. These creatures can spread disease, damage our belongings and even bring in other insect pests when they come seek shelter or come inside in search of food and water. If you suspect you may have an issue, or have seen signs of activity or damage, calling in a pro is better than trying to handle these types of pest problems on your own. ABC Home & Commercial Services provides effective rodent control in Oklahoma City and can resolve even the toughest infestations.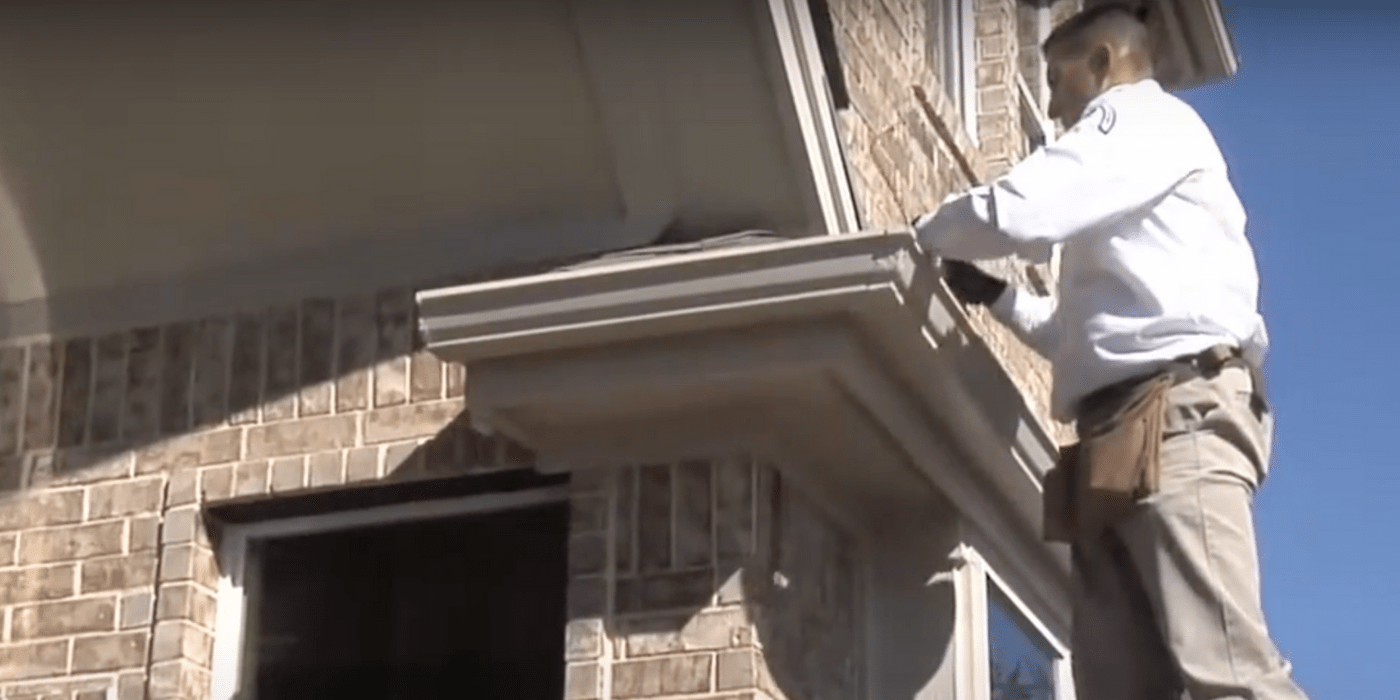 The wildlife control experts at ABC can help homeowners who are dealing with rats, mice, squirrels and opossums in their homes. Our skilled technicians can also look for signs of damage or pest activity and help you troubleshoot your problem.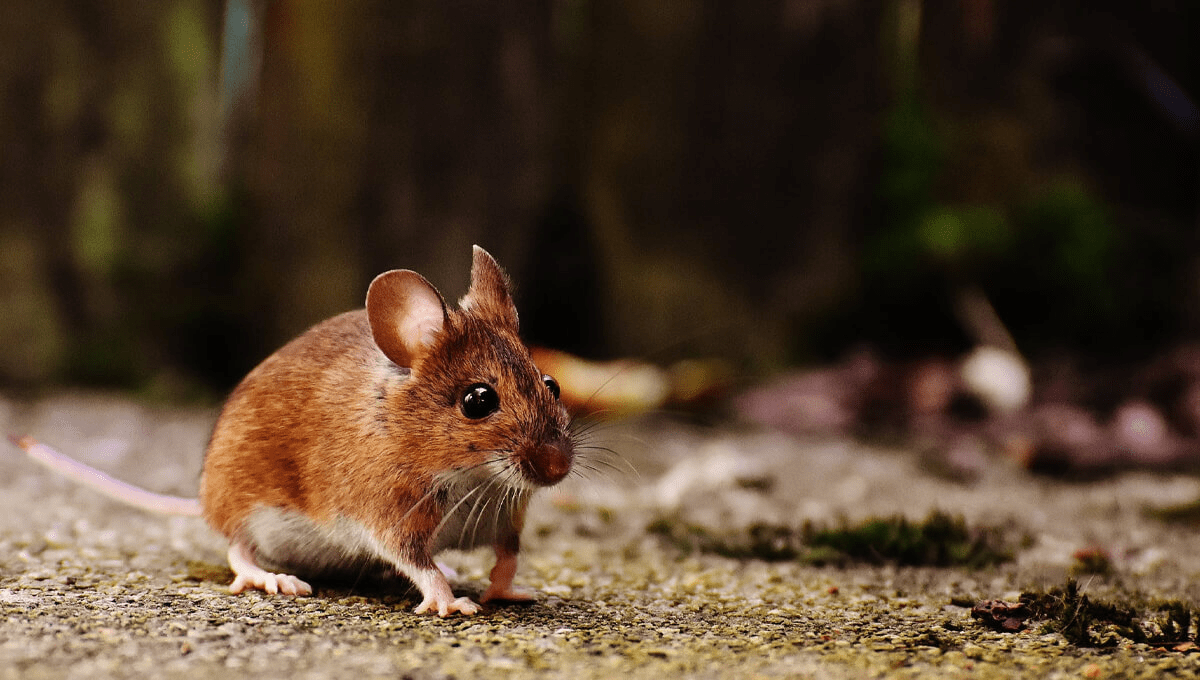 The ABC Process
1. Contact ABC
When you contact us, we will schedule an inspection to get an understanding of the problem. In some cases, we can give you a quote over the phone.
2. Get An Estimate
If you have an inspection, we will send you a custom treatment plan and estimate afterward. Once we get your approval, we will schedule your treatment.
3. Treatment
We will come to your property and treat for pests in common hiding and nesting areas. Over time, you will start seeing less and less pest activity.
4. Prevention
Customers with our ongoing pest management services will receive periodic retreatments to prevent the return of the most common pests in our area.
An inspector will look for signs of the rodent and potential entry points they may have used to get inside. After asking you questions about your problem and answering any questions you may have regarding our processes, we will provide you with an estimate that is customized to your home. Upon approval, we will begin resolving your rodent problem as quickly as possible.
We usually start by placing traps around your home, in common problem areas or spaces we know your uninvited guests have been spending time. We will then come back to safely and, if possible, humanely remove these creatures from your property. To prevent any future infestations, we will seal off potential entry points that new rodents could use to gain access to your home.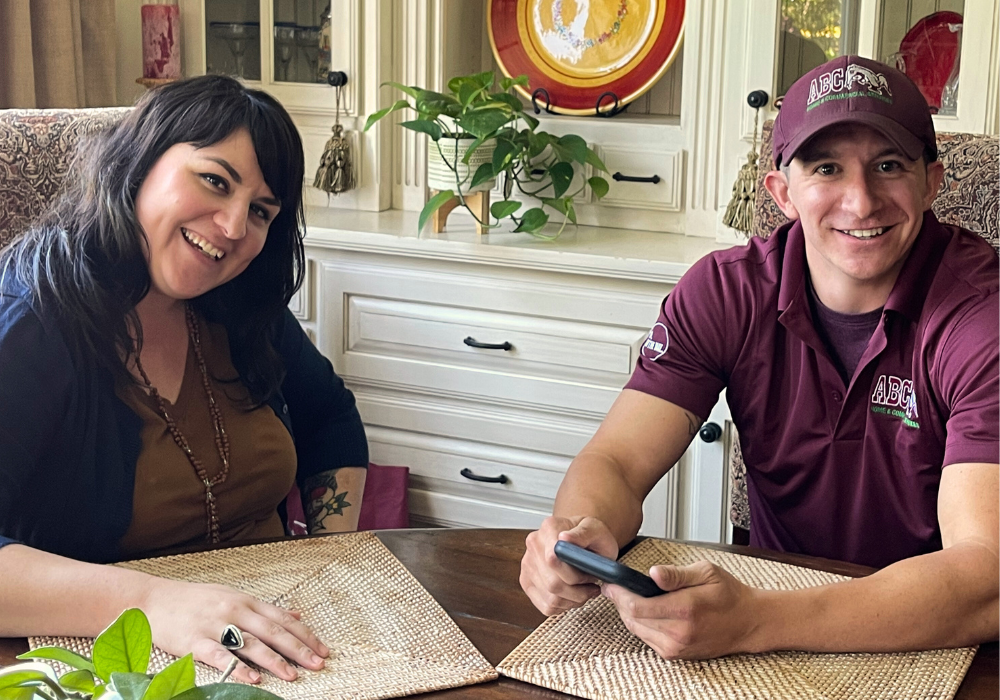 Get Started
We offer a full range of pest control services.
ABC is a family-run business that has provided high-quality, effective rodent control in the area for years. We believe in treating your home as if it was our own.
In addition to going through an extensive hiring process, all of our team members undergo a criminal background check and drug testing prior to joining the company. Before they provide service, our technicians go through intensive in-house training so they are prepared for any pest problem you may have.
Frequently Asked Questions
How can I get fast service?
We understand that at the first sight of a rodent, you're in a hurry to get someone to your home. This is why we make the process easy for you. You can either book an appointment online or give us a call to schedule a complimentary inspection to get the process started.
How might I know I have a rodent infestation?
Even if you haven't seen a rodent first hand, there are other signs you can look out for that can warn you of these types of wildlife invading your property. Things homeowners report most frequently are:
Droppings around your home
Bad smells, including a musky smell or the smell of urine
Gnawed holes in wood, plastic and furniture
Scampering and scratching noises
Odd pet behavior
Grease marks on walls and baseboards
If you're experiencing any of these warning signs around your home but haven't seen a rodent, it may still be in your best interest to give us a call to come take a look.
Can't I just buy some traps to deal with the problem myself?
You could put traps around your home to deal with smaller creatures, like rats and mice. However, you will also have to dispose of any creatures you capture, which can be a horrifying task for many homeowners. In addition, many rodents make their way into hard to access areas that a pro may be better equipped to monitor.
Also, many homeowners don't set up these traps correctly or in the right spots, which leads to them only working a small percentage of the time. When this is the case, the rodent population is growing at a slower rate as opposed to dropping down to zero.
Unfortunately, these larger pests can be very challenging for most homeowners, and their size can sometimes cause bigger problems. ABC's skilled and trained technicians have a thorough understanding of pest behavior, habits and where these creatures like to hide. We can implement a strategy customized to your home to ensure these pests are gone for good.
What dangers do rodents pose?
Like many insect pests, rodents can be dangerous, especially in or around your home. Rodents can contaminate food, transmit diseases and chew through wiring, which can result in a house fire. When these animals nest inside your attic, garage or crawl spaces, the consequences are amplified.
What can I do to prevent a rat or mouse problem on my property?
Rodents often venture inside when they are seeking shelter from the elements, food or water. That means that the best way to prevent a rodent problem is not leaving out any kind of food or water. To be on the safe side, discard any food your pet doesn't eat promptly and only feed your pets indoors. Keep your house clean and tidy and clean up any spills or food if you eat outside.
You can't have a problem with these houseguests if they have no way of getting in. As a preventative measure, seal off any points that rodents can use to gain entry to your home. Your pest control expert from ABC can locate any potential problem spots and then close up these areas so your home will be less accessible to these animals.
Get Started
We can create a treatment plan that targets these pests, so you can have peace of mind.
More Pest Control Solutions in Oklahoma City
What Our Customers Are Saying
brandon townley
4/14/2021
"I have been in the Food Industry for 20 years and have required the services of Pest control at all of my facilities. In 20 years I have never received the type of service from a pest control company like I have since coming to Oklahoma and working with ABC Home and Commercial Services. I have a food safety audit coming up and Clayton Schiegg was out at my facility one day after I contacted them. He was attentive to my needs and I felt like food safety was just as important to him as it is me. He spent three hours with me going over my records and walking/inspecting the facility to make sure I was audit ready. Clayton also had a tech out the next day to make sure I had working apparatuses. Highly recommend ABC for your commercial and residential needs, you will not be disappointed, nor will you have a pest problem. Brandon T"
"Lindsay was great as the arrangements were made for the service at our house. She was both professional and pleasant. The tech that came, Will, was great! He explained what he was doing and told us what we needed to do in regard to our pantry moth problem. Great service by everyone!"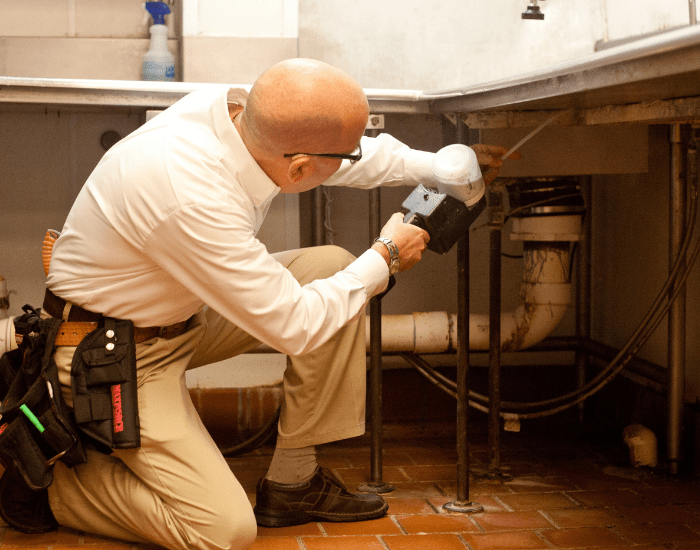 Need Pest Control For Your Business?
We understand that businesses have different needs than residences. That's why we have specially trained technicians who can service your business.