Holiday Lighting & Christmas Lights Installation in Corpus Christi, TX
When 'tis the season, the last thing most people want to do is untangle their lights and get up on a ladder. Let ABC Home & Commercial Services in Corpus Christi put up your holiday lighting display so you can focus on eggnog and family.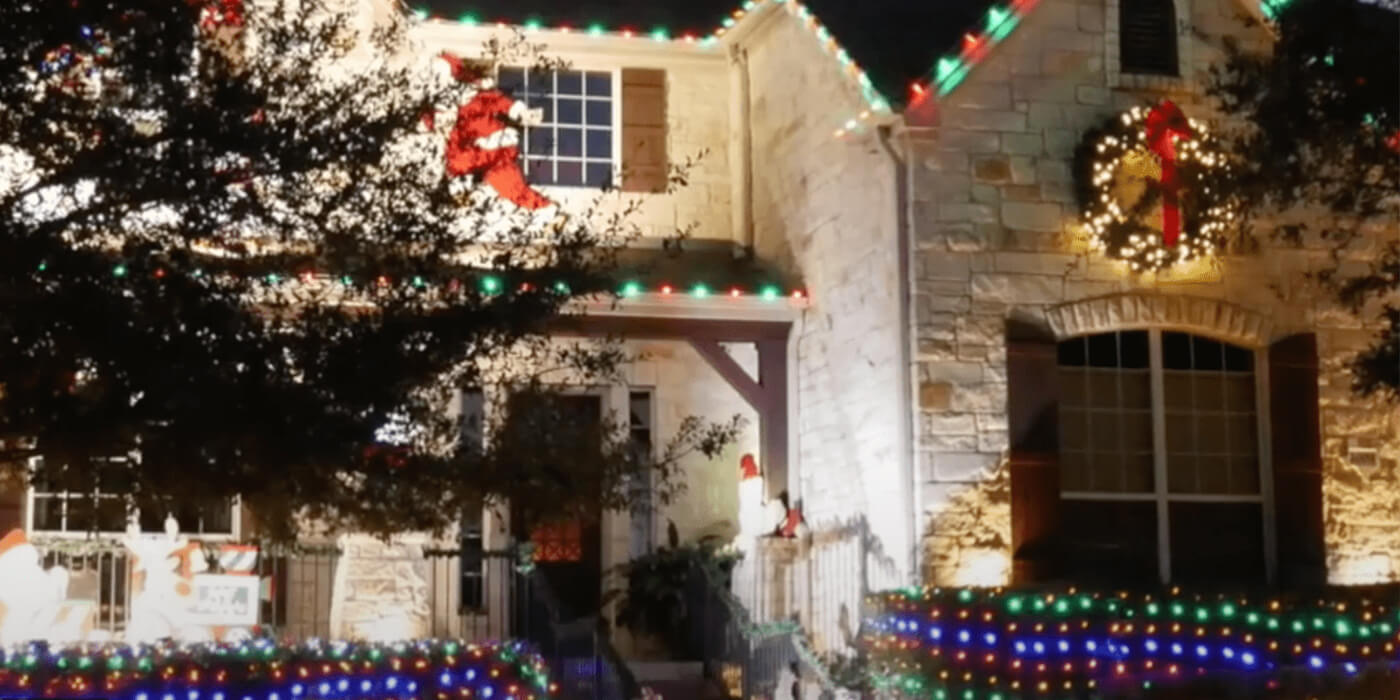 Our skilled and professional staff can take any vision you have for your outdoor spaces and turn it into a reality! Some of the event and holiday lighting Corpus Christi homeowners rely on ABC include:
Installation of festive lights along your eaves, driveway and walkways and in your shrubs and trees.

Illuminating your mailbox with Christmas lights.
Drawing attention to your windows, doors, archways and fascia with decorative lighting.
Designing a custom event or holiday lighting display based on your style and budget.
Highlighting your outdoor living spaces where you host special gatherings with attractive and soft lighting.

Using thoughtful, low-profile lighting to direct your guests toward event entryways.
ABC's Lighting Elves will install large C-9 or small mini Christmas lights (LED or incandescent – your choice), all around your home. We provide the lights for you and can run them along the roof, as well as outline the fascia, windows, doors or archways. We use all-in-one gutter or shingle clips to attach the lights to your home, and we power them with heavy-duty 15 amp outdoor timers. Everything is custom cut to the proper length and there is never a "gap" or wad of lights hidden away somewhere! We use high quality, commercial grade lights and most times, they're superior to what is available at the big box stores. We can also outline your yard with C-9 lights mounted on durable plastic yard stakes.
The ABC Process
1. Contact ABC
When you contact us, we'll ask questions to get an idea of what you're looking for. For example, we may ask about color schemes or design preferences.
2. Get An Estimate
We'll provide you with an estimate for all needed services.
3. Perform Service
We will work quickly to hang your lights and perform any other agreed-upon services.
4. Pack Up Your Lights
When the holiday season ends, we'll return to your home to take down all the decorations. We put everything in boxes so you are ready for next year.
Frequently Asked Questions
How far ahead of time do I need to schedule holiday lighting or reserve lighting for an event?
ABC is here to help make homeowners' lives easier all year long. We understand that during the holidays and before events you host, this assistance is even more important.
To guarantee our installation in a timely manner, it is best to start scheduling as soon as you know you're interested in our lighting installation services. For first time installs, bear in mind that there must be time to come out and give you a proper quote, and subsequently do the install. We will do our best to accommodate any and all lighting requests; however, scheduling earlier is always better. We even offer a discount for those installing early. Contact us in early November to reserve your holiday lighting spot, as appointments are limited with more and more homeowners signing up each year.
If you're interested in taking advantage of our event lighting services year-round, we recommend reaching out about eight weeks before your event to book a consultation. We understand that planning an event takes time, and we want to make sure there is adequate time to meet with you, present you with a suggested outdoor lighting plan, and install your lights and equipment to help you focus on managing a successful event.
What happens if I have problems with my installation after the work is completed?
As part of our rigorous process, your lighting pros will do extensive checks to make sure everything is working properly before leaving your property. In the rare case where bad weather or another electrical problem causes a future problem, ABC will return to make sure your light display is up and running perfectly.
How are the lights attached to my home?
Our lighting specialists use universal clips to attach your lights to your home. This approach protects your property from damage that might occur using tools like screws or nails. These clips also allow our installers to quickly remove the lights from your home when you are ready.
What happens when it's time for the lights to come down?
Just relax and enjoy your holiday leftovers! ABC Corpus Christi will remove all decorations and box up the holiday lights for you to keep safe and ready for another easy installation next year.
Where are holiday lights stored after removal?
When the holiday season comes to a close, we will return to your home to take down all holiday lighting and decorations, then store them safely and securely in storage boxes for the following year. If you continue service with us, your costs will decrease significantly, as you have already invested in high-quality decorations. If you want to add anything new on the following year, our installers will be happy to help!
Get Started
We can get your home ready for the holidays.
What Our Customers Are Saying
"Jorge was awesome! My whole experience with ABC was great! They were able to give me an appointment for the same day and had me taken care of within a few hours. Jorge was very knowledgeable and took care of things fast! Also very professional. I will absolutely be using ABC from now on. Thanks"
"Kyle was a professional and amazing technician. Showed me all the issues and readings. Will go with ABC just because of Kyles services"
My AC Line Is Frozen: What Happened?
Have you noticed that your air conditioner doesn't seem to have the same cooling power it used to? It's a good idea to give your AC system a once-over as soon as possible to try to identif...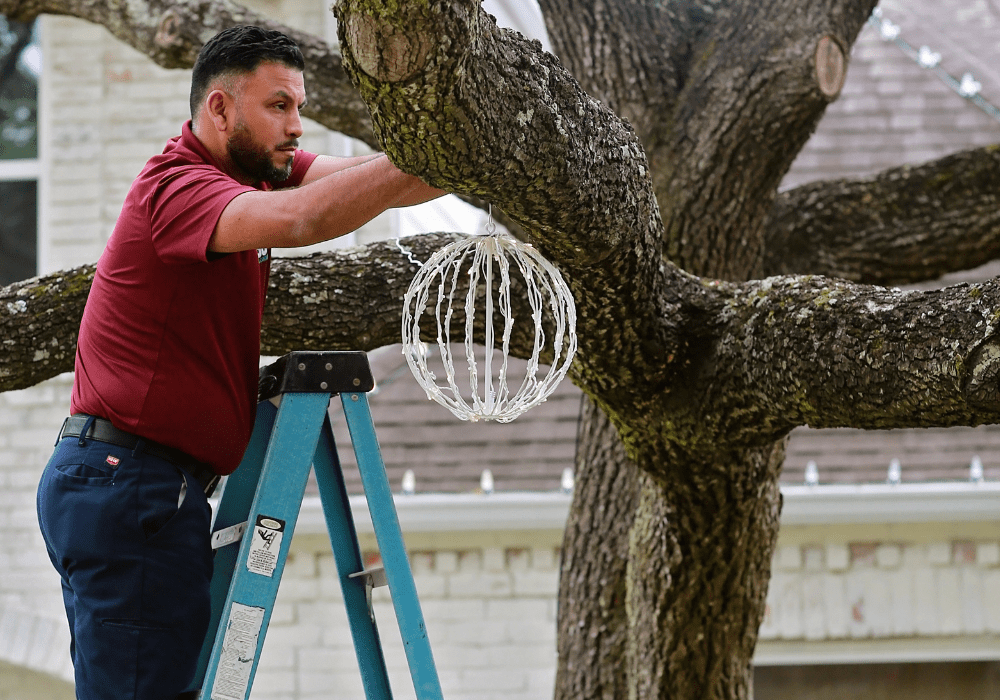 Need Holiday Lighting Services For Your Business?
Spread holiday joy to your customers. We can get your business beautifully decorated for the holiday season!
ABC's Complete List of Home Services in Corpus Christi
Why deal with multiple service providers when ABC can do it all?