Fire Ant Control in Corpus Christi, TX
Residents of Texas have all at one point felt the sting of a fire ant bite, and some have known the annoyance of an infestation. ABC Home & Commercial Services will eradicate these pests for you, and we will return to assure that they don't come back.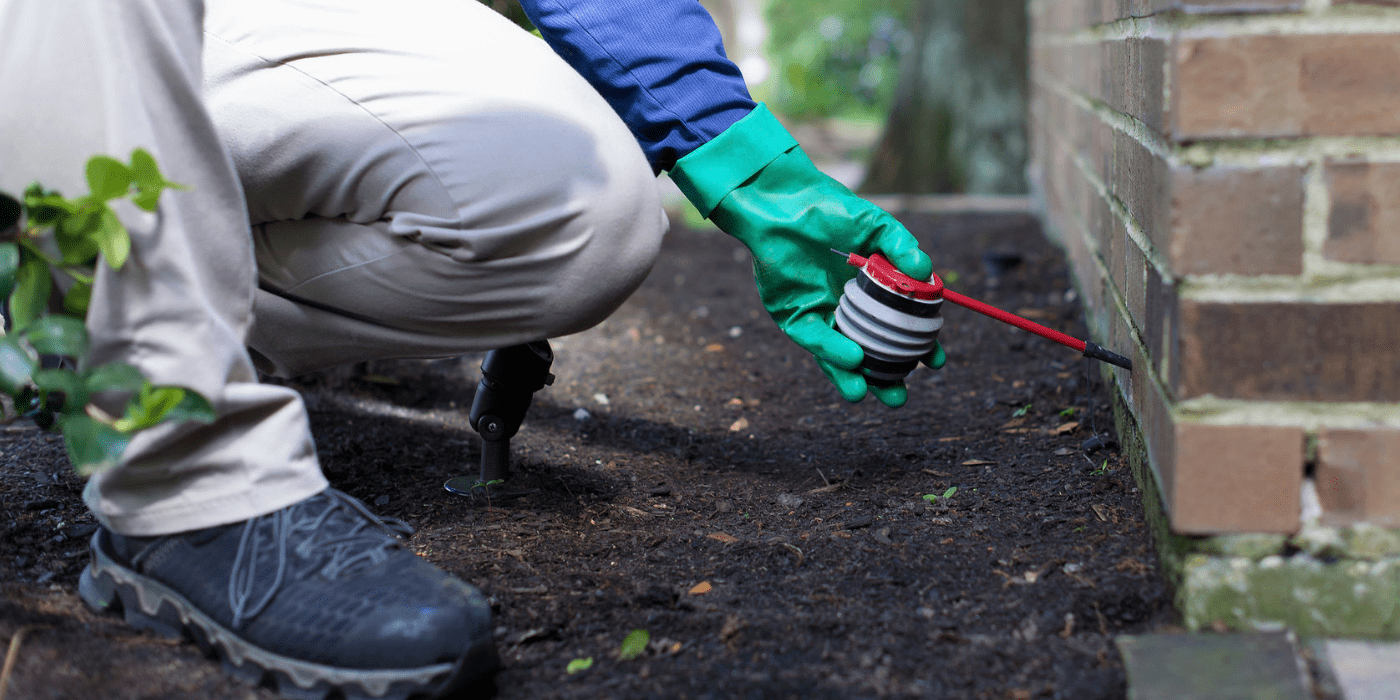 The first step in the fire ant elimination process is to survey your yard and then perform a thorough assessment of the extent of the infestation. ABC ant control specialist are highly trained in ant biology and behavior and will construct a treatment plan based on your home's unique situation. The specialist will explain the plan to you and, with your approval, begin initial treatment.
Our maintenance program will ensure that your home is protected from further invasions.
The ABC Process
1. Contact ABC
When you contact us, we will schedule an inspection to get an understanding of the problem. In some cases, we can give you a quote over the phone.
2. Get An Estimate
If you have an inspection, we will send you a custom treatment plan and estimate afterward. Once we get your approval, we will schedule your treatment.
3. Treatment
We will come to your property and treat for pests in common hiding and nesting areas. Over time, you will start seeing less and less pest activity.
4. Prevention
Customers with our ongoing pest management services will receive periodic retreatments to prevent the return of the most common pests in our area.
If you find a fire ant mound on your property, do not meddle with it.
Fire ants are very fast and will attack at the slightest provocation and can be potentially harmful to pets and children. Limit access to the mound if possible and warn family members immediately. Do not allow any pets to approach the mound. Then call ABC, and we will advise you of your options before eliminating the infestation.
Fire ants are notorious survivors and have been known to withstand extreme conditions, so let us handle them. We have years of experience and a satisfaction guarantee.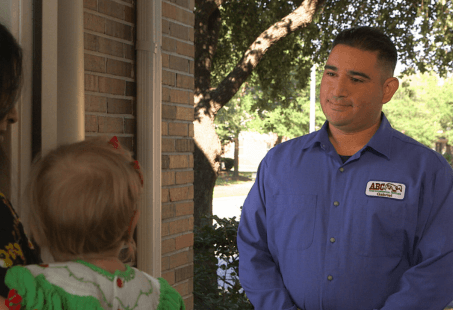 Get Started
We offer a full range of pest control services.
Your ABC specialist will create a treatment plan for your home's unique situation. We carry a variety of professional-grade products which will not only destroy visible colonies, but snuff out the ones you can't see. Some products also work for an extended period of time and will give your yard protection for up to 12 months.
Frequently Asked Questions
How soon can you come to eliminate my fire ant problem?
At ABC in Corpus Christi, we take fire ant invasions very seriously. If you call us to report fire ant mounds in your yard, we will schedule a visit at the earliest opportunity. In most cases, we can schedule a visit same week, sometimes, same day.
Get Started
We can create a treatment plan that targets these pests, so you can have peace of mind.
More Pest Control Solutions In Corpus Christi
What Our Customers Are Saying
"Kyle was very thorough with his service, well pleased and felt confident with the work being performed."
"These guys are 5 stars for a reason, had issues with my ac today late Saturday afternoon. They sent kyle to diagnose my ac and he was really knowledgeable and explained everything thoroughly! Thank you abc!! Will definitely continue business with them when needed!"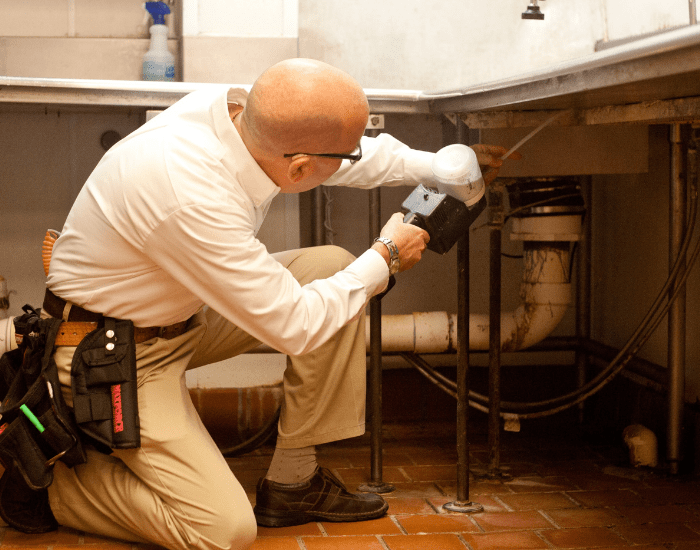 Need Pest Control For Your Business?
We understand that businesses have different needs than residences. That's why we have specially trained technicians who can service your business.
ABC's Complete List of Home Services In Corpus Christi
Why deal with multiple service providers when ABC can do it all?