Lawn Services & Lawn Mowing in Corpus Christi, TX
Taking care of your lawn can feel like a part-time job. First, we have to consider our warm coastal climate here in Corpus, along with our inconsistent rainfall. Then, we need to think about the tools and expertise required to mow the grass regularly, keep plants and shrubs neat and trimmed and make sure plants are healthy and well-nourished. When it comes to lawn service, Corpus Christi homeowners count on the experts ABC Home & Commercial Services to keep their outdoor spaces looking great all year long.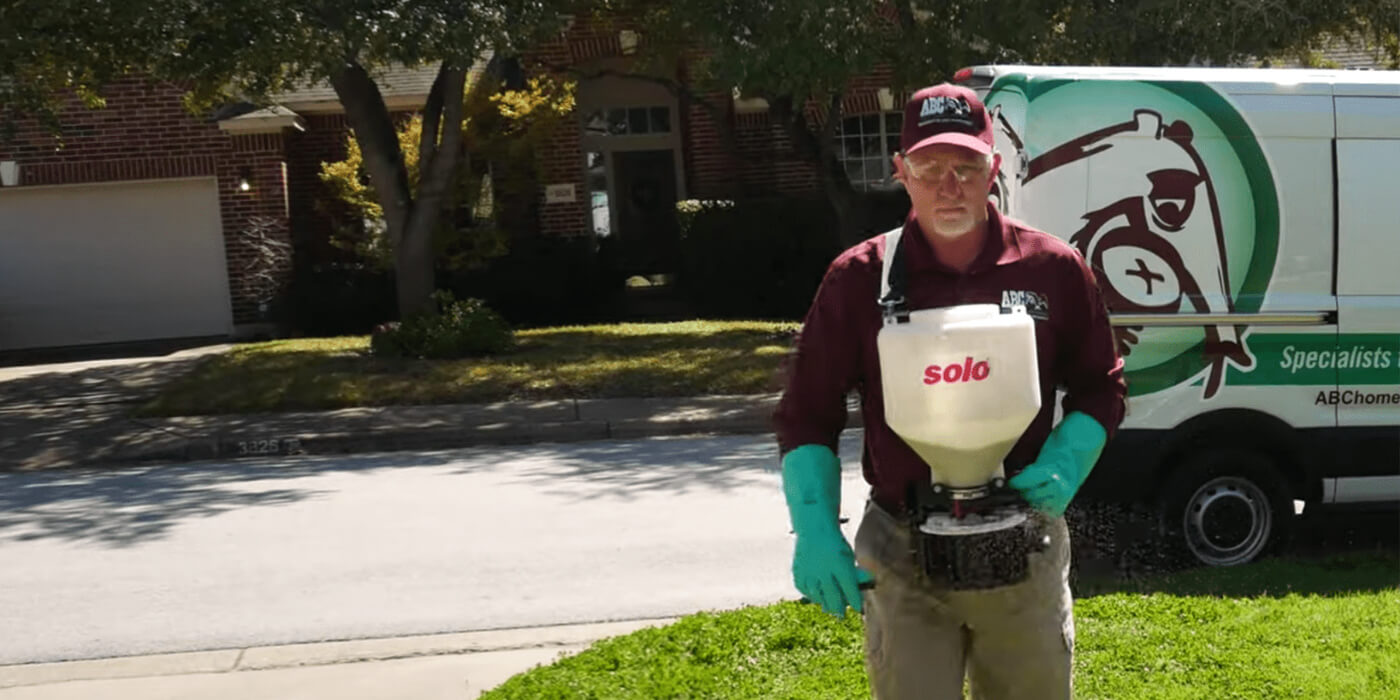 Download Transcript
Comprehensive Lawn & Landscaping Services
Our lawn technicians are experienced professionals who also undergo extensive in-house training. In addition, our customers also benefit from our close collaboration with our staff entomologists and pest technicians when there are lawn pest problems.
Your grass and plants need different kinds of care, depending on the time of year, the species in your yard and the soil chemistry on your property. We take an individualized approach to create a plan for year-round lawn care services. Homeowners can count on ABC to get your yard just what it needs to thrive, when your plants can most benefit from it.
The ABC Process
1. Contact ABC
We'll learn what you need over the phone or during an in-person meeting at your home. Usually, we can schedule an appointment in a few business days.
2. Get An Estimate
We'll provide you with an estimate based on your goals and our recommended set of services. Once we get your approval, we will get you on the schedule.
3. Service
Our trained specialists perform all agreed-upon services. When we're done, we will clean up any debris to keep your yard neat and looking great.
4. Follow-Up
Depending on what services we performed on your property, we'll provide you with an update or recommend additional follow-up or ongoing services.
One reason to choose ABC is that we are a one-stop shop for home services. In addition to keeping your lawn looking great, our pros can:
Identify and treat all types of lawn diseases or conditions, including brown patch, iron chlorosis and take-all patch
Implement a treatment plan to address damage to your grass and plants from outdoor pests, such as chinch bugs and grubs
Make recommendations for steps to take to control mosquitoes, including the installation of automated misting stations
The mowing and fertilizing specialists will all have years of experience. Our tree specialists work under the management of ISA certified arborists, and are licensed. Our sprinkler repair specialists hold state licensure and work within license guidelines, including training and annual continuing education hours. Of course, all ABC employees go through comprehensive background and drug checks.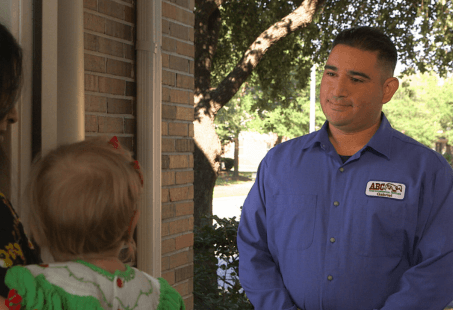 Get Started
We offer a full range of lawn services.
When you choose ABC, you are entrusting your yard to a well-trained, qualified team of lawn care professionals. Our lawn care specialists receive training specific to the type of work they will be doing. Our technicians have years of experience and undergo comprehensive in-house training.
Frequently Asked Questions
What lawn care services do you provide?
ABC can handle any lawn project, big or small, one-time or ongoing. Our pros can help take care of your yard by helping with your:
Lawn Mowing
One way to keep your yard looking its best is to mow your grass regularly. Free up your weekends by letting our reliable crews cross this item off your to-do list! We can work with you to come up with a mowing schedule that best suits your type of grass and yard. You'll love your freshly-mowed lawn, especially knowing that you didn't have to lift a finger to make it happen!
Lawn Fertilization
Our coastal soils lack vital nutrients to keep your plants healthy and happy. ABC's fertilization schedule gives your grass and flowers just the right supplements at the time of year that are most critical to help promote new growth. In addition to keeping your greenery well-nourished, our specially-formulated fertilizers will also keep weeds away so that you can spend your time enjoying your yard instead of maintaining it.
Composting
Composting involves regular applications of organic material directly onto your lawn. This works to improve the overall health of the turf. We typically recommend aeration with compost, twice a year — typically in the Fall and Spring.
How often will you cut my grass?
We can create a lawn mowing schedule for you that best meets your needs and your budget. Although each yard is slightly different, your sun exposure, type of grass, preferred grass height and seasonality will all be factors in how frequently we recommend your service calls. During those times of year when your grass is growing the most, we may adjust your schedule to come as often as once a week to keep your yard healthy and neat.
Do I have to be at home every time you come work on my yard?
We understand that our customers lead busy lives. In most cases, we can work on your lawn when you are out. We just request that you provide our technicians with any information they need to access the areas where they will be working, and that you keep your children and pets indoors, out of concern for their safety.
What products do you use, and what impact will they have on my family, my pets and the environment?
Our top priority is the well-being of your family and your pets. Decades of experience in the lawn care business has allowed us to find superior products which are effective while minimizing the impact on the environment. ABC only uses products which are formulated for residential use, in low concentrations. We are happy to share the active ingredients of any of the products we use on your home and yard and work with you to address any concerns you might have.
What is different about taking care of a lawn in a coastal climate?
The landscaping, plant species and lawn care that might work for homeowners in other parts of the country might not be as successful here in Corpus. Not only do our plants need to be adapted to survive in consistently warm temperatures, but also the salt spray, stronger winds and nutrient-poor soil make keeping your yard healthy an added challenge. The lovely sea breezes we experience here on the Texas coast can uproot your plants and dry out the soil. To protect your lawn from this damage, you can create a windbreak made up of shrubs and hardy grasses or permeable fencing or latticework.
A reality of living on the coast is that ocean winds can deposit salt on your plants and grass. Help your lawn by choosing salt-tolerant plants and opt for automated sprinkler systems or overhead sprinklers over soaker hoses or drip irrigation to remove salt from plant leaves.
Coastal soil is more vulnerable to erosion and a lack of nutrients. Homeowners can take steps to address poor soil by choosing native plants that are adapted to these conditions and by carefully fortifying the sandy, rocky and clay-based earth with organic matter. The regular application of mulch can help plants retain moisture and prevent erosion.
What equipment will you use on my lawn?
Our crews bring commercial-grade mowing, edging and landscaping equipment and tools to deliver your lawn services, so you won't have to worry about needing to have your own equipment working and available. These materials allow us to get consistent, high-quality results for our customers.
Get Started
We offer a full range of lawn services.
What Our Customers Are Saying
"Kyle was a professional and amazing technician. Showed me all the issues and readings. Will go with ABC just because of Kyles services"
"Always review great service, repair men are always professional and knowledgeable and always able to get the job done in a timely manner"
My AC Line Is Frozen: What Happened?
Have you noticed that your air conditioner doesn't seem to have the same cooling power it used to? It's a good idea to give your AC system a once-over as soon as possible to try to identif...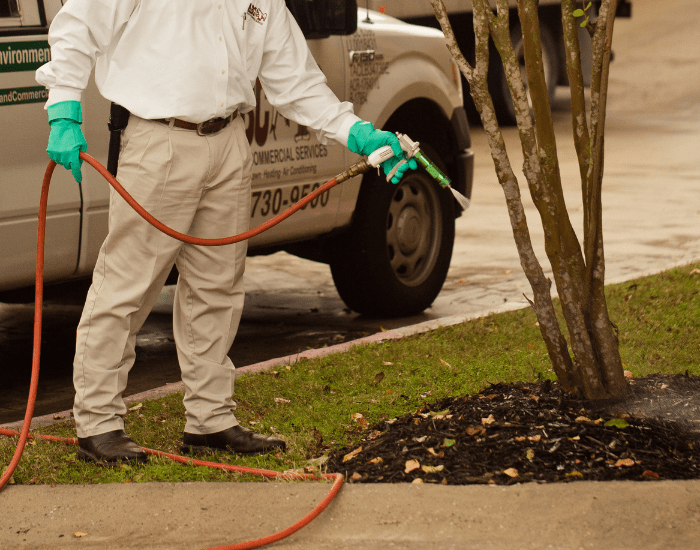 Need Lawn Services For Your Business?
Our lawn care specialists will ensure you make a good first impression on your customers by keeping your facility's exterior looking nice and tidy.
ABC's Complete List of Home Services in Corpus Christi
Why deal with multiple service providers when ABC can do it all?