Mosquito Control in Corpus Christi, TX
After significant periods of rainfall, Corpus sees an explosion in the mosquito population, which not only leaves us with irritating bites, but also exposes us to serious diseases, including the Zika and West Nile viruses. When it comes to mosquito control, Corpus Christi homeowners trust ABC Home & Commercial Services to protect their loved ones and keep their yards free of these bloodsucking pests.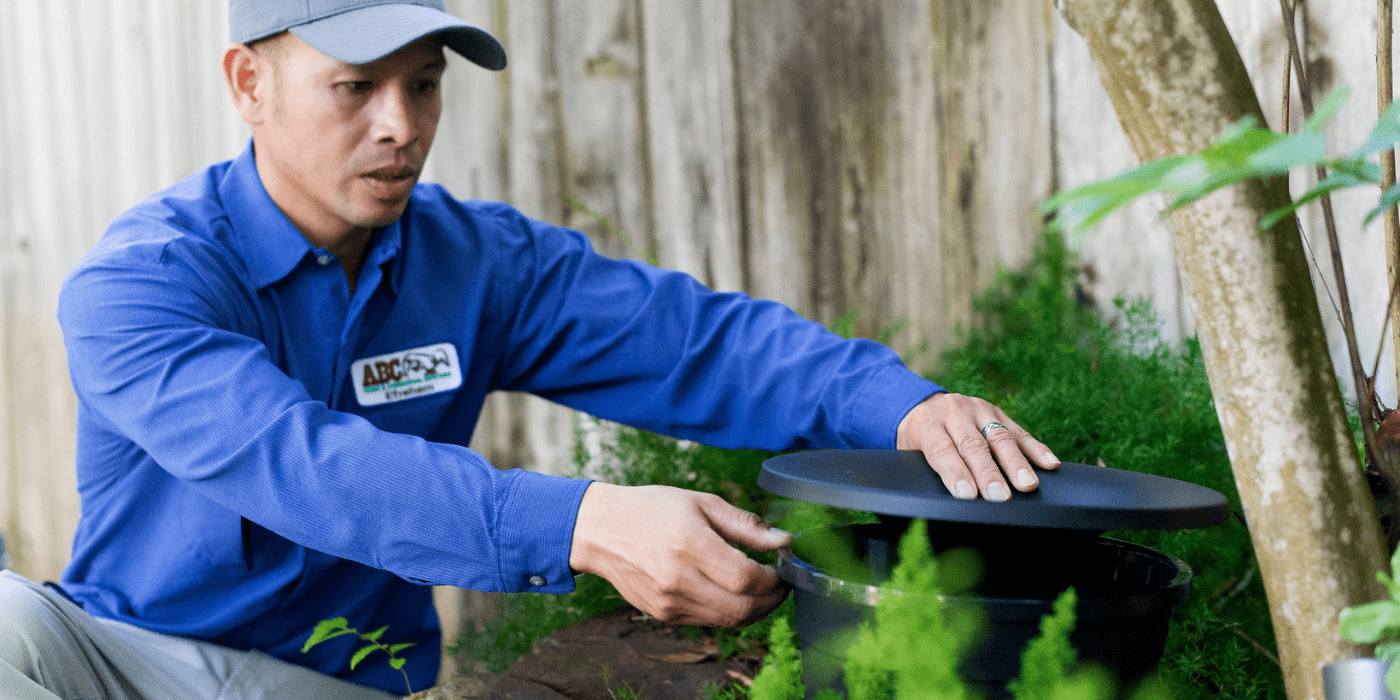 When homeowners here in the Coastal Bend area need help with mosquitoes, they count on ABC for effective solutions.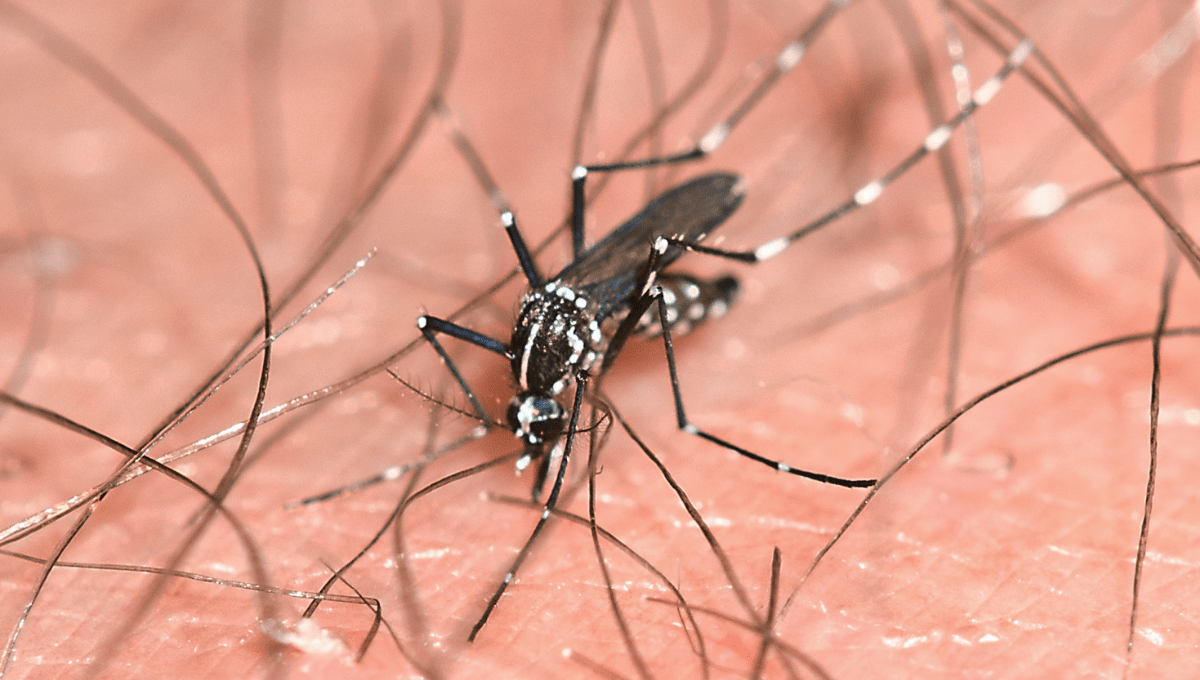 Our pros regularly help Corpus homeowners reduce their mosquito population by:
Wiping out breeding areas. What you might not realize is just how little moisture mosquitoes need to multiply—only a teaspoon of water! That means just the slightest rainfall can leave enough water in your birdbath, planters and outdoor toys to turn your yard into a mosquito nursery. ABC's experienced technicians can quickly spot these problem areas and suggest ways to prevent the accumulation of standing water.
You can make your property less hospitable to breeding mosquitoes by taking measures such as adding mosquito dunks to your birdbaths, repairing leaking outdoor faucets and taking a closer look at the mesh that's covering your rainwater collection barrel.
Targeting mosquito resting zones with mobile misting backpacks. Most of us have noted that mosquitoes are most active around dawn and dusk. These pests spend the rest of their day hiding out in your vegetation. With the help of our mobile misting backpacks, our technicians can apply localized treatment solutions just to the areas where mosquitoes are resting to help reduce the numbers of these juvenile and mature insects.
Preventing a resurgence in your mosquito population through misting stations. As we all know, our mosquito control efforts will fall short if mosquitoes breed next door or down the street. That's why ABC's pest pros can install special misting systems around the perimeter of your home which can deliver treatments during the times of day mosquitoes are most active—at dawn and dusk. Treatments can also be administered on demand using a remote control that resembles a keyfob you might use for your car.
The ABC Process
1. Contact ABC
When you contact us, we will schedule an inspection to get an understanding of the problem. In some cases, we can give you a quote over the phone.
2. Get An Estimate
If you have an inspection, we will send you a custom treatment plan and estimate afterward. Once we get your approval, we will schedule your treatment.
3. Treatment
We will come to your property and treat for pests in common hiding and nesting areas. Over time, you will start seeing less and less pest activity.
4. Prevention
Customers with our ongoing pest management services will receive periodic retreatments to prevent the return of the most common pests in our area.
Many Corpus homeowners come to ABC after their DIY efforts have failed to curb their mosquito population. This happens for a number of reasons. First of all, as we already mentioned, mosquitoes need such a small amount of moisture to lay eggs that it's very difficult to remove all of these sources of standing water. Second, eggs take only a few days to hatch, so unless you are monitoring your yard on a nearly daily basis, you may miss an area a female could lay up to 300 eggs. Yes, we just said 300, which is another reason mosquitoes are so hard to control. Just one female can lay up to 300 eggs at a time and then lay more soon afterward, which makes it easier to understand how you can see so many mosquitoes in just your own backyard.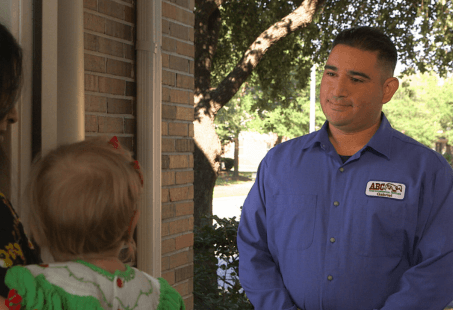 Get Started
We offer a full range of pest control services.
What's different about ABC, and why should you trust your mosquito control to us? First of all, we have built a reputation here in Corpus as a reliable, expert provider of pest control solutions. Second, we conduct extensive background checks and drug testing on each employee, so you can feel comfortable having our technicians on your property. Finally, we treat your home as we would our own, which means leaving everything looking as good or better than when we arrived.
Frequently Asked Questions
How quickly can you start treating my property for mosquitoes?
When you find out that Nueces County has had a confirmed case of the Zika virus, it's only natural to want to start mosquito control measures in your yard—immediately.
Here at ABC, we understand you don't want to have to wait around to begin most types of pest treatments. That's why we do all we can to get you on the schedule as quickly as possible so that an inspector can meet you at your property to determine the best next steps. In some cases, we can even provide estimates over the phone, based on the square footage of your property. After you approve our treatment plan, we can schedule the first service call.
Does ABC provide free estimates?
We do! While we always prefer having an inspector come to your property to get a first-hand look at your problem, we can also provide you with an estimate for mosquito control services over the phone, in most cases.
When an inspector visits your home, he or she will:
Ask you questions to learn more about your problem
Conduct a preliminary survey of your property to diagnose anything specific to your property that could be contributing to your mosquito population
Identify possible areas in your yard that are potential nesting or breeding grounds
Provide you with the opportunity to ask us questions about our services or what a customer can expect
After the visit, we will deliver a free, no-obligation estimate that is customized for your mosquito problem. Once you approve our plan of action, we can schedule your first treatment appointment.
How long do you treat my yard and how often do you come?
Because we usually recommend a multi-faceted approach to mosquito control, unfortunately, in most cases, treatment occurs over more than one visit. After that, it's hard to provide an exact estimate, as we will monitor how the pests respond to treatment, and every pest problem is a little bit different.
Each homeowner has a customized treatment plan that will dictate the length and frequency of visits.
Are you able to treat my home while I'm not there?
We recognize that it's not easy to always be at home when we come for a service call, so we provide our customers with a unique option: "outside only" pest control. By applying treatments that target most outdoor pests, we can help protect your family from these insects and avoid your having to take off work to meet our technicians. Any pests we can keep out of your outdoor areas are fewer pests that can possibly get inside, so it's a win-win!
Can I expect to see mosquitoes after a treatment?
The last thing you probably want to see after having a service call is more pests. Initially, however, this is not uncommon, as this indicates that the treatments that we are implementing are working to drive these creatures out of their normal hiding and breeding areas. While you may see increased pest activity immediately after one of our technicians is at your home, you will begin to see fewer and fewer of these creepy crawlies until your problem is gone.
Do I need to worry about whether the products you use pose a danger to my kids or pets?
At ABC, our top priority is the well-being of the families we serve. We have carefully selected products that are effective, but yet are low-impact on your pets and children. Our technicians also receive extensive training on how to use these products, specifically designed for residential use, so that only the necessary amount is applied very carefully, in low concentrations. We are happy to speak with you to address any concerns you might have about the products we use in and around your home.
Get Started
We can create a treatment plan that targets these pests, so you can have peace of mind.
More Pest Control Solutions In Corpus Christi
What Our Customers Are Saying
"These guys are 5 stars for a reason, had issues with my ac today late Saturday afternoon. They sent kyle to diagnose my ac and he was really knowledgeable and explained everything thoroughly! Thank you abc!! Will definitely continue business with them when needed!"
"I was pleased with the service, issue with A/C was corrected. The technician was personable, he answered all my questions. Timeliness was good, I will use them again"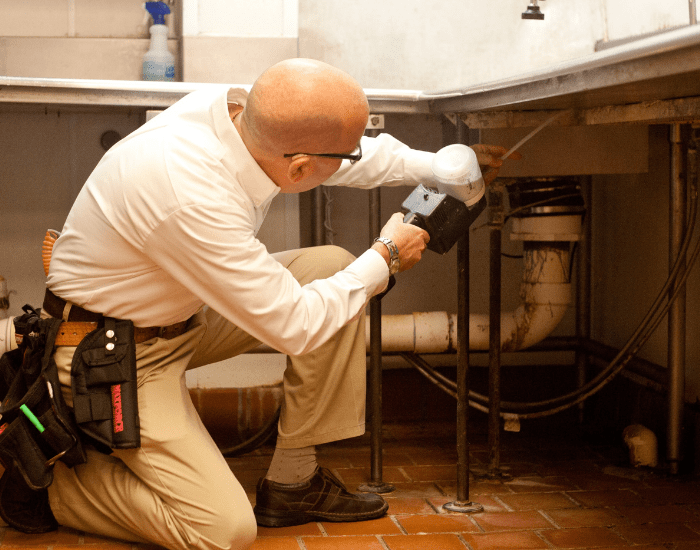 Need Pest Control For Your Business?
We understand that businesses have different needs than residences. That's why we have specially trained technicians who can service your business.
ABC's Complete List of Home Services In Corpus Christi
Why deal with multiple service providers when ABC can do it all?