Termimesh Termite Prevention for New Home Construction in Corpus Christi, TX
There are a number of ways to eradicate a termite problem, and ABC Home & Commercial Services is an expert at all of them. The best way to keep your home completely termite-free, however, is to not let them enter your new home in the first place. This is where the Termimesh Termite System comes in.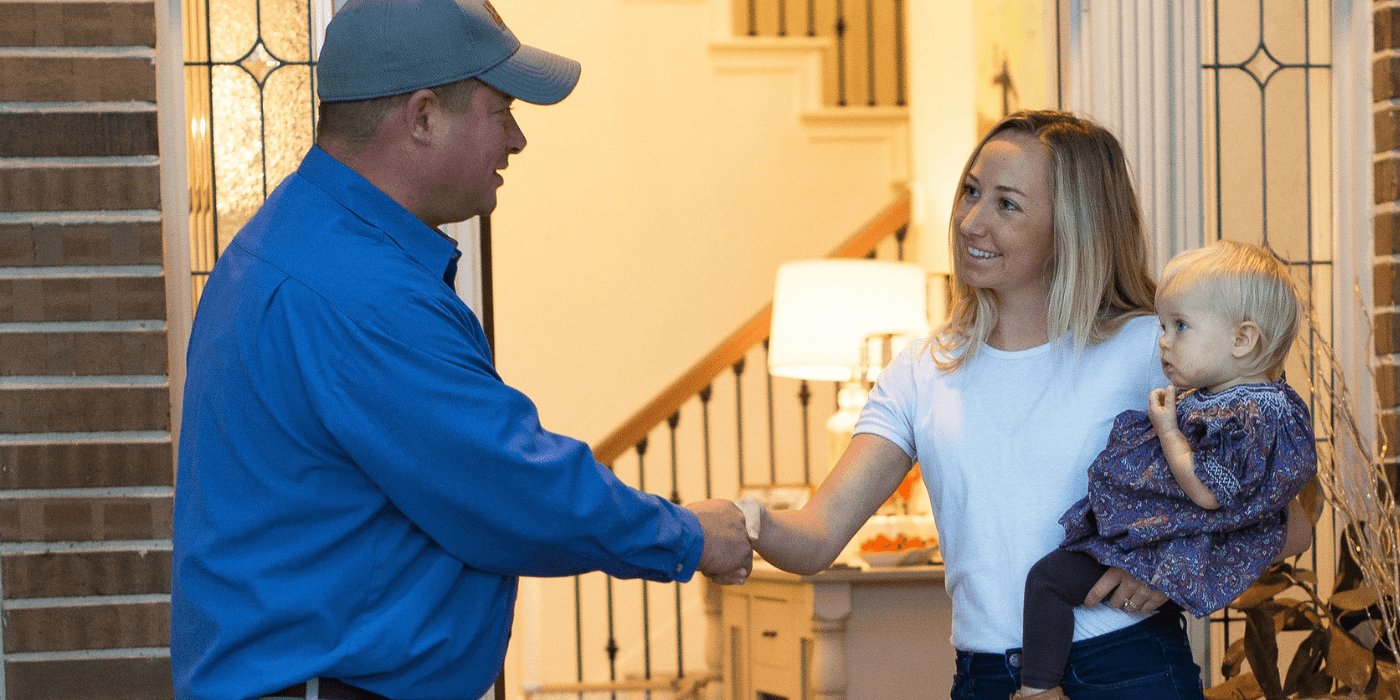 Termimesh is stainless steel mesh barrier installed within a building's infrastructure as it's being built. The mesh is specifically engineered to block out termites. Once Termimesh is installed, there's no way for termites to find their way in, no matter how fast they scramble, or how much they chew.
The ABC Process
1. Contact ABC
When you contact us, we will schedule an inspection to get an understanding of the problem. In some cases, we can give you a quote over the phone.
2. Get An Estimate
If you have an inspection, we will send you a custom treatment plan and estimate afterward. Once we get your approval, we will schedule your treatment.
3. Treatment
We will come to your property and treat for pests in common hiding and nesting areas. Over time, you will start seeing less and less pest activity.
4. Prevention
Customers with our ongoing pest management services will receive periodic retreatments to prevent the return of the most common pests in our area.
If you never want to hear the words, "I'm sorry, but your home has termites," then you should give Termimesh serious consideration. The Termimesh barrier is impenetrable. What does this mean? It means no termites in your home—ever.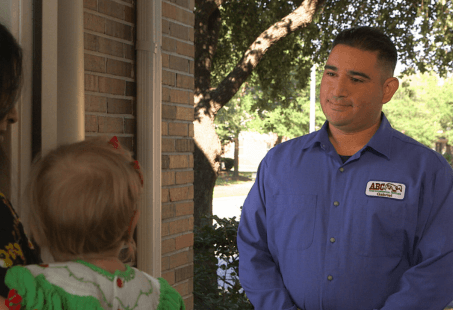 Get Started
We offer a full range of pest control services.
170,000 installations and a 100% effective track record speaks for itself. We know this statistic may be hard to believe, but it's no exaggeration. Termimesh has completed nine years of USDA Forestry Service Testing with no failures. It is approved for construction by the International Code Council and recognized by the U.S. Green Building Council's LEED building program, NAHB Green Building Standard, Green Globe and other sustainable building programs.
Frequently Asked Questions
How do you install the system?
Termimesh works because it prevents termites from getting into your home through subterranean routes. Homes are particularly vulnerable around service pipes. These pipes are protected by stainless steal mesh before the concrete is poured, which means the mesh is embedded in the concrete. This method effectively seals any gaps between the pipes and the surrounding concrete. It's important to realize that Termimesh can only be installed during the construction of your home and has to be done in coordination with your home's builder.
Is it friendly for pets and children?
Yes! Because it is stainless steel, there are no other products or chemicals.
Get Started
We can create a treatment plan that targets these pests, so you can have peace of mind.
More Pest Control Solutions In Corpus Christi
What Our Customers Are Saying
"These guys are 5 stars for a reason, had issues with my ac today late Saturday afternoon. They sent kyle to diagnose my ac and he was really knowledgeable and explained everything thoroughly! Thank you abc!! Will definitely continue business with them when needed!"
"Fan motor on HVAC would not shut off. Called several companies that said they offered 24 hour service, but ABC came out on Saturday afternoon and shut if off and then took care of the repair once they got the part the following Wednesday. Technician Rollie was on time and made the repair. I have used ABC before for a plumbing emergency and now HVAV. I highly recommend them."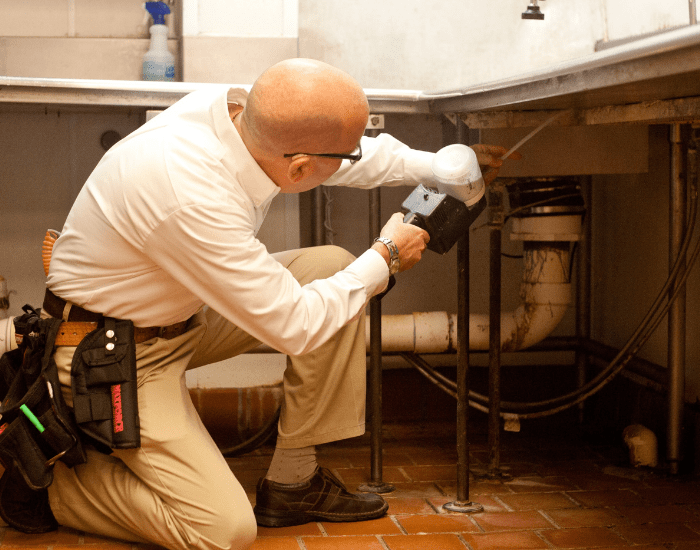 Need Pest Control For Your Business?
We understand that businesses have different needs than residences. That's why we have specially trained technicians who can service your business.
ABC's Complete List of Home Services In Corpus Christi
Why deal with multiple service providers when ABC can do it all?