Bed Bug Treatment in Corpus Christi, TX
A bed is a sanctuary. It's a place to relax, read, and (of course) sleep. That's why people cringe at the idea of bed bugs—insects that not only live under your mattress but crawl out at night to nibble on you! At ABC Corpus Christi, we understand how upsetting a bed bug infestation can be. If you've found bed bugs, or suspect you might have a bed bug problem in your home, don't worry. One call to ABC and you can be sleeping easy in no time.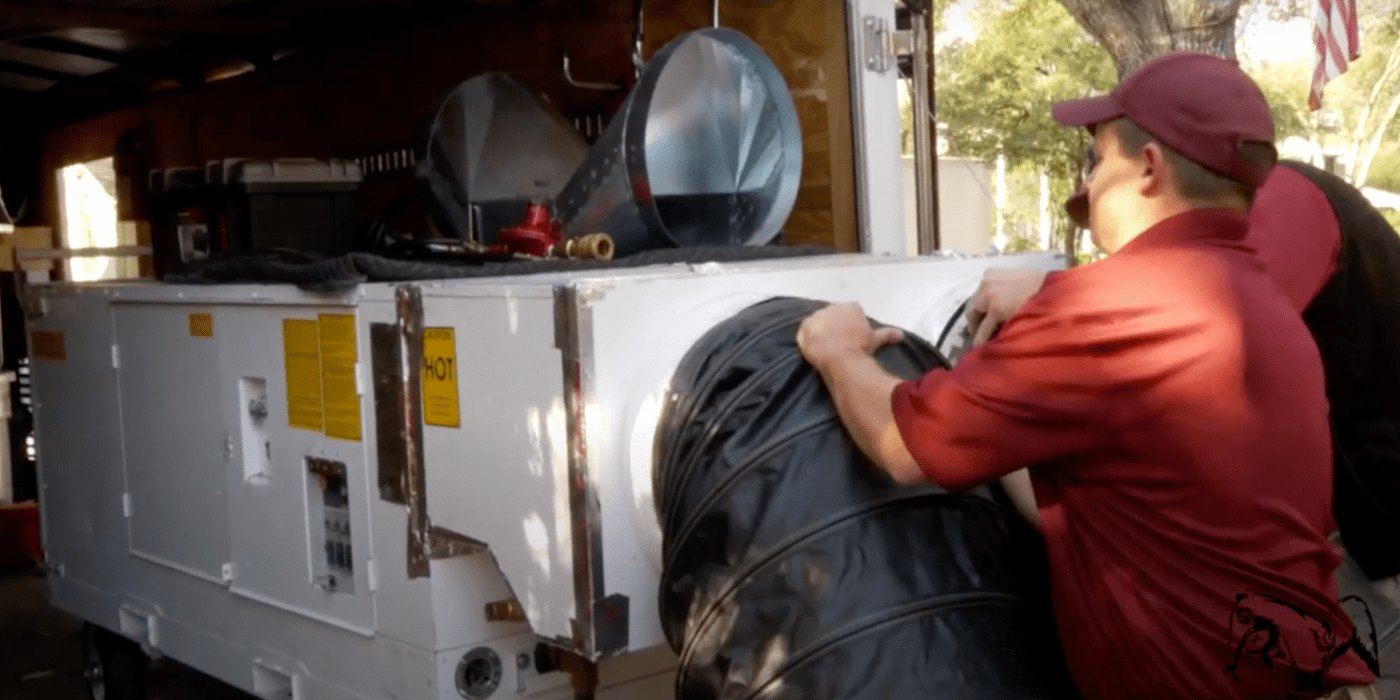 Download Transcript
We often recommend thermal remediation (heat treatment), a non-chemical, not toxic method that uses heat to destroy bed bugs and bed bug eggs. Thermal remediation is a powerful and effective technique that will (in most cases) only require one treatment.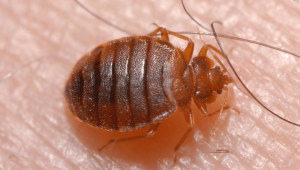 This method of treatment is friendly for pets and children and you can return to the house almost immediately after it's complete.  Normally, the full set-up, treatment and tear-down takes about a day.
The ABC Process
1. Contact ABC
When you contact us, we will schedule an inspection to get an understanding of the problem. In some cases, we can give you a quote over the phone.
2. Get An Estimate
If you have an inspection, we will send you a custom treatment plan and estimate afterward. Once we get your approval, we will schedule your treatment.
3. Treatment
We will come to your property and treat for pests in common hiding and nesting areas. Over time, you will start seeing less and less pest activity.
4. Prevention
Customers with our ongoing pest management services will receive periodic retreatments to prevent the return of the most common pests in our area.
Bed bugs are not like roaches. They don't thrive in a "dirty" environment, nor do they invade your home because you've left food out. Typically, they piggyback on luggage to get around.
Once inside a home, they secretly set up camp under mattresses. No building is immune to a bed bug invasion, no matter how clean—even five star hotels must be vigilant! Bed bugs have become a growing problem in Texas in recent years, Corpus Christi included.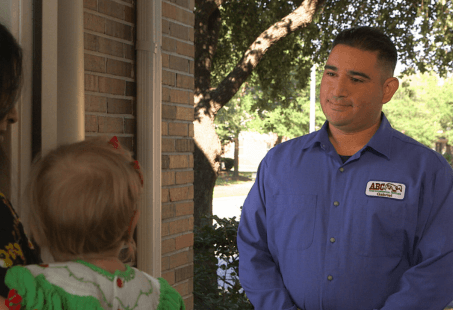 Get Started
We offer a full range of pest control services.
Frequently Asked Questions
How soon can you solve my bed bug problem?
Evaluation and planning can start immediately!
We'll send out a pest control specialist (at no charge) as soon as service is requested and design a treatment plan, complete with a list of tasks that must be performed by the homeowner and complete pricing for the treatment.
A bed bug infestation is unsettling to say the least, and your family shouldn't have to wait any longer than necessary to be bed bug free.
What happens during the free inspection?
The ABC Inspector will examine various parts of the home – especially the bedrooms – and verify the presence of bed bugs. Then, the same Inspector will design the treatment plan.
I haven't seen bed bugs. Does this mean I don't have to worry about them?
Maybe. But have you found mysterious bite marks on your face, neck, arms, or legs? If so, you may have a bed bug problem. They are skilled at hiding during the day and only come out to feed at night. Also, be on the lookout for bed bug exoskeletons under your mattress or in the mattress seams. Sometimes you might find rusty-colored spots on your mattress (stains from their fecal matter).
How can I prevent bed bugs and keep them from returning?
There is no guaranteed way to prevent bed bugs. Bed bugs are essentially "hitchhikers" and can be picked up by you on a trip or brought into your home on the clothes and in the luggage of guests.
The one thing you can do is be aware of their possible existence by carefully examining hotel rooms (or any place you visit and stay overnight, especially with luggage) and take steps not to bring them into your home, if you believe you've been exposed to them.
Get Started
We can create a treatment plan that targets these pests, so you can have peace of mind.
More Pest Control Solutions In Corpus Christi
What Our Customers Are Saying
"These guys are 5 stars for a reason, had issues with my ac today late Saturday afternoon. They sent kyle to diagnose my ac and he was really knowledgeable and explained everything thoroughly! Thank you abc!! Will definitely continue business with them when needed!"
"I was pleased with the service, issue with A/C was corrected. The technician was personable, he answered all my questions. Timeliness was good, I will use them again"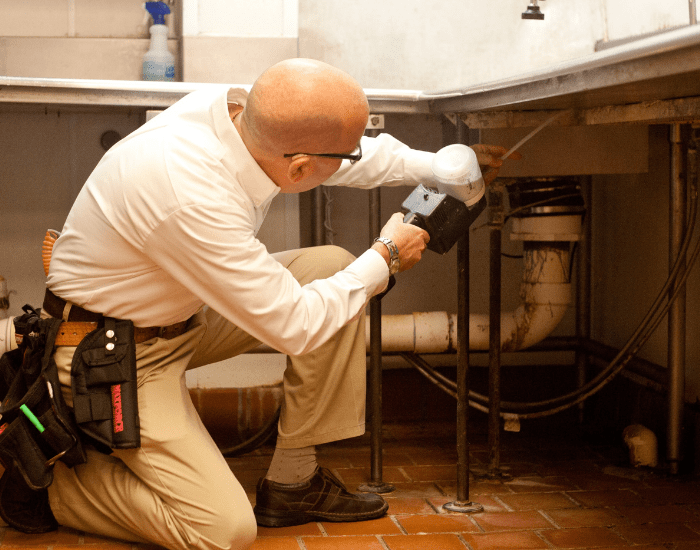 Need Pest Control For Your Business?
We understand that businesses have different needs than residences. That's why we have specially trained technicians who can service your business.
ABC's Complete List of Home Services In Corpus Christi
Why deal with multiple service providers when ABC can do it all?