Water & Gas Line Repair in Corpus Christi, TX
Trust ABC's licensed plumbers with critical water and gas line work. For service, repair, or installation, we've got you covered.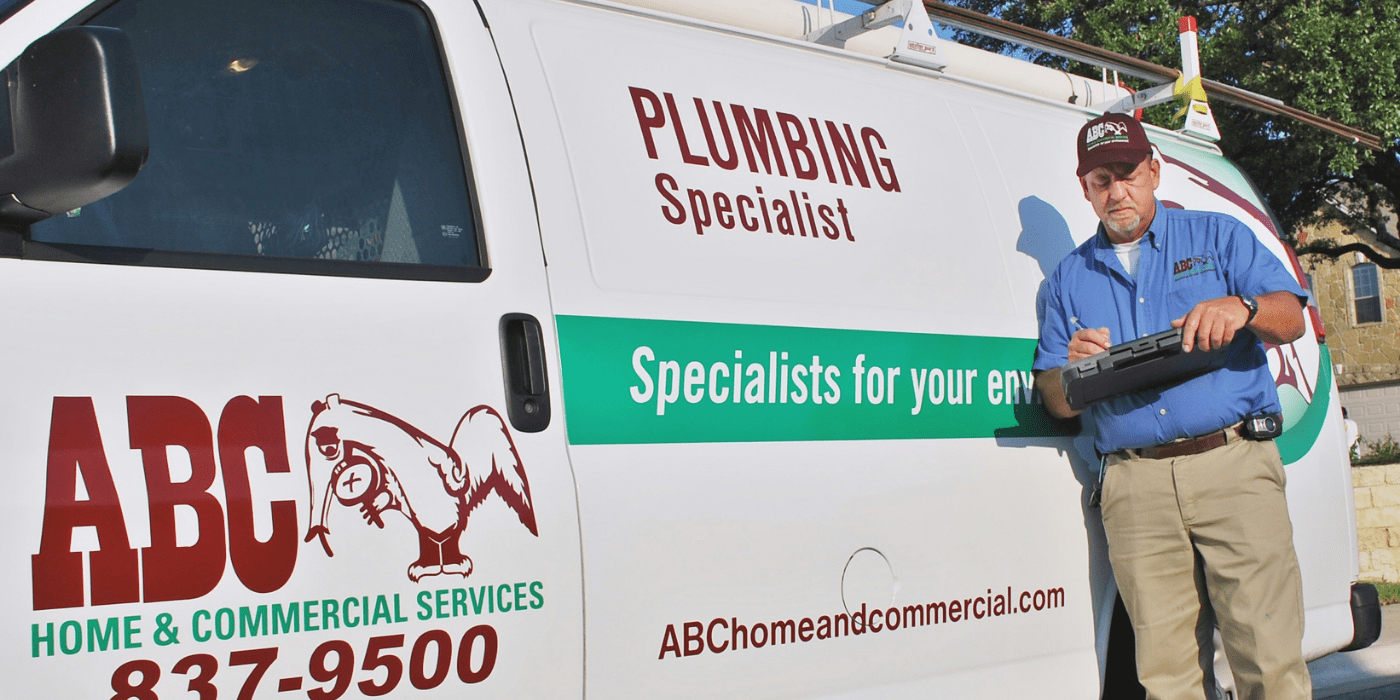 Gas and water leak testing is an area of specialty for our fully licensed plumbers at ABC.
The ABC Process
1. Contact ABC
When you contact us, we will schedule a service call to evaluate the problem. For emergencies, we will send a pro to your home as soon as possible.
2. Get An Estimate
We'll provide you with an estimate for all needed services. Once we get your approval, our pros will get right to work.
3. Perform Services
We will work quickly to perform the desired services. At the end of your service call, we'll update you on what we did and any other needed follow-up.
4. Comfort Guarantee
If you are unhappy with our work, let us know and we will send someone back to your home to make things right at no additional cost.
With gas, the most common warning sign is the smell of gas. ABC and your local gas utility may work on your problem jointly, since gas leaks can be critical.  If your gas has been shut off by the utility, ABC can perform the necessary repairs and coordinate with the gas company to have your system inspected and turned back on. The inspection to re-establish service is a mandatory process when the gas company has been called out to turn off any system. Gas companies typically do not perform repairs on the home side of a gas system and will refer you to a licensed plumber. Once the work is performed and the gas company inspects the repair, they will turn your system back on.
With water leaks, the main warning signs are soft, wet spots in the yard or visible water standing or running down driveways and sidewalks.  A substantial increase in water bills is another good indicator of a leak.  If you suspect you have a water leak, we'll find the source, price the repairs, and have you back to normal as quickly as possible.  It's also worth noting that some utilities will credit some of your excessive water bill with proof from you that there was a leak, and a plumber inspected and repaired the problem.  Be sure to save all paperwork from your ABC plumber for proof.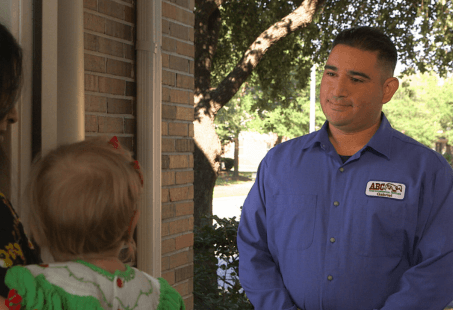 Get Started
We offer a full range of plumbing services.
If it's truly a leak in the slab of your home, we will refer you to a slab specialist.  However, most water leaks are not slab leaks.  The most common type of leak is where the water pipe (commonly, pvc pipe) from the utility supply line attaches to the copper fitting at the edge of a home's slab.  This is commonly mistaken for a slab leak because of its proximity to the slab.
Other types of leaks can come from damage to the pipe from ground-shifting with weather changes or someone working in the yard and accidentally puncturing the water line. Contact ABC for any suspected water leak, and we'll determine the true nature of the leak and get you on the road to repair.
Frequently Asked Questions
Does ABC repair or install backflow devices?
Yes.  The most common type of backflow devices in a residential setting are the ones attached to a swimming pool or a sprinkler system.  While some companies may only be able to perform backflow testing, ABC's licensed plumbers can perform all necessary testing and repairs & installations when needed. Be sure to explain your particular backflow device circumstance in detail to an ABC customer service representative, and we will handle your issue in the most efficient method possible.
Get Started
We offer a full range of plumbing services.
More Plumbing Solutions In Corpus Christi
What Our Customers Are Saying
"Technician was friendly and examined the situation then offered a solution. He took action and had it done quickly. Took the old water heater with him so I had no problem with disposal. I highly recommend this Technician if you want it done right."
"Jordan was quick and efficient. He replaced a corroded pipe under our tenants kitchen sink. Pipes are very old and he was able to remove the old and repair with new pvc without causing damage to other areas of old pipe."
Need Plumbing Services For Your Business?
Don't let a plumbing problem slow your business down. We offer plumbing repair, replacement and installation services for commercial properties.
ABC's Complete List of Home Services in Corpus Christi
Why deal with multiple service providers when ABC can do it all?