Landscaping & Landscape Design in Corpus Christi, TX
How can you lower your utility bills, spend more quality time outdoors on the Texas coast, and increase your home's value? Plants and hardscaping can take you a long way. However, knowing you want a beautiful and functional yard and making it happen can be two different things. When it comes to landscaping, Corpus Christi homeowners trust the pros at ABC Home & Commercial Services to create unique and functional landscapes.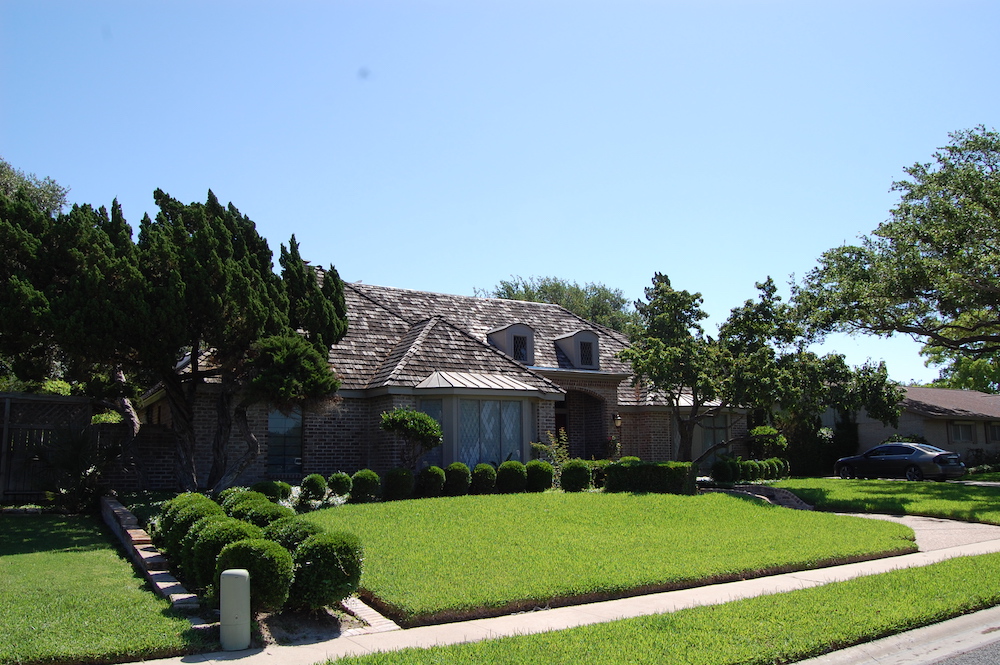 ABC will work with you to make your ideal outdoor space come to life by:
Adding ornamental and native plants
Giving depth to your yard, enhancing existing terrain with raised beds, terracing, trees and shrubs
Installing outdoor lighting to highlight your yard's natural beauty
Substituting existing plants with lower-maintenance, native varieties, attracting birds and butterflies
Masking outdoor noise with unique features
Performing seasonal maintenance to replace dead or dying plants
The ABC Process
1. Contact ABC
We'll learn what you need over the phone or during an in-person meeting at your home. Usually, we can schedule an appointment in a few business days.
2. Get An Estimate
We'll provide you with an estimate based on your goals and our recommended set of services. Once we get your approval, we will get you on the schedule.
3. Service
Our trained specialists perform all agreed-upon services. When we're done, we will clean up any debris to keep your yard neat and looking great.
4. Follow-Up
Depending on what services we performed on your property, we'll provide you with an update or recommend additional follow-up or ongoing services.
Our experienced landscape professionals will create a design that reflects your personal style. From coastal palms to cottage-style gardens, we'll work with you to create a look and feel that's just right. We can also incorporate xeriscaping into your landscape to minimize water usage and cut down on maintenance. Our designers will present different options to you so that you can choose what works best for your property and your preferences.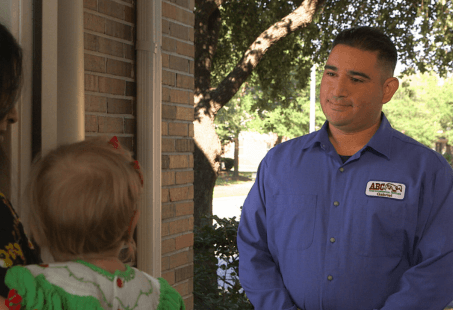 Get Started
Let ABC turn your vision for your yard into a reality.
Our customers say they choose ABC for landscaping for the same reasons they use our company for other home services: superior customer service, free estimates, extensive in-house training, and thorough background checks and drug testing on all employees. Our landscape design team has decades of experience exceeding the expectations of customers and are ready to work with you today.
Frequently Asked Questions
Do you offer free landscaping consultations?
Of course! No two landscaping projects are the same, so when you contact ABC, we'll schedule a time that works with your schedule to meet at your home. Our designer will learn more about exactly what you want to be done and what budget you'd like to set.
After answering any questions you might have about the process, ABC will present you with a proposal to outline the scope of the project. With your estimate approval, our designer will direct the project, from start to finish.
Do you include water-wise and drought resistant plants in your designs?
ABC strives to balance aesthetics with sound environmental practices. Our designers have extensive experience implementing designs which include succulents, low-water usage plants, rock, stone and even artificial turf to reduce water usage and maintenance requirements, as you'd prefer.
Can you implement my landscape design in stages?
We completely understand that budget constraints can prevent you from bringing your entire idea to life at one time and are happy to work with homeowners to implement a design in stages so that your investment is spread out over time.
Can you do landscaping work while I'm not at home?
Homeowners are busy. That's why make the most of our free, in-person consultation to gather all the information we need to complete your landscaping vision. Once we have recommended a plan of action and you have approved it, our landscaping team can return and perform the work while you are away at work.
We only ask that you provide us with any information we need to access your outdoor areas,  and that you keep pets and children indoors for their safety as we work.
More Lawn Service Solutions In Corpus Christi
What Our Customers Are Saying
"These guys are 5 stars for a reason, had issues with my ac today late Saturday afternoon. They sent kyle to diagnose my ac and he was really knowledgeable and explained everything thoroughly! Thank you abc!! Will definitely continue business with them when needed!"
"We like that ABC gives us one place to call for most of our home needs. Their techs are always on-time, professional and efficient."
ABC's Complete List of Home Services in Corpus Christi
Why deal with multiple service providers when ABC can do it all?