Water Heater Repair & Installation in Corpus Christi, TX
As much as 20 percent of your monthly utility bill goes toward heating the water you use to wash dishes, bathe and do laundry—second only to the cost of heating and cooling your home. A broken heater can cause more than just an inconvenience since leaks can lead to costly water damage. When it comes to water heater repair, Corpus Christi homeowners count on the experienced plumbers to take care of any problems and also to help with installation and other water heater services.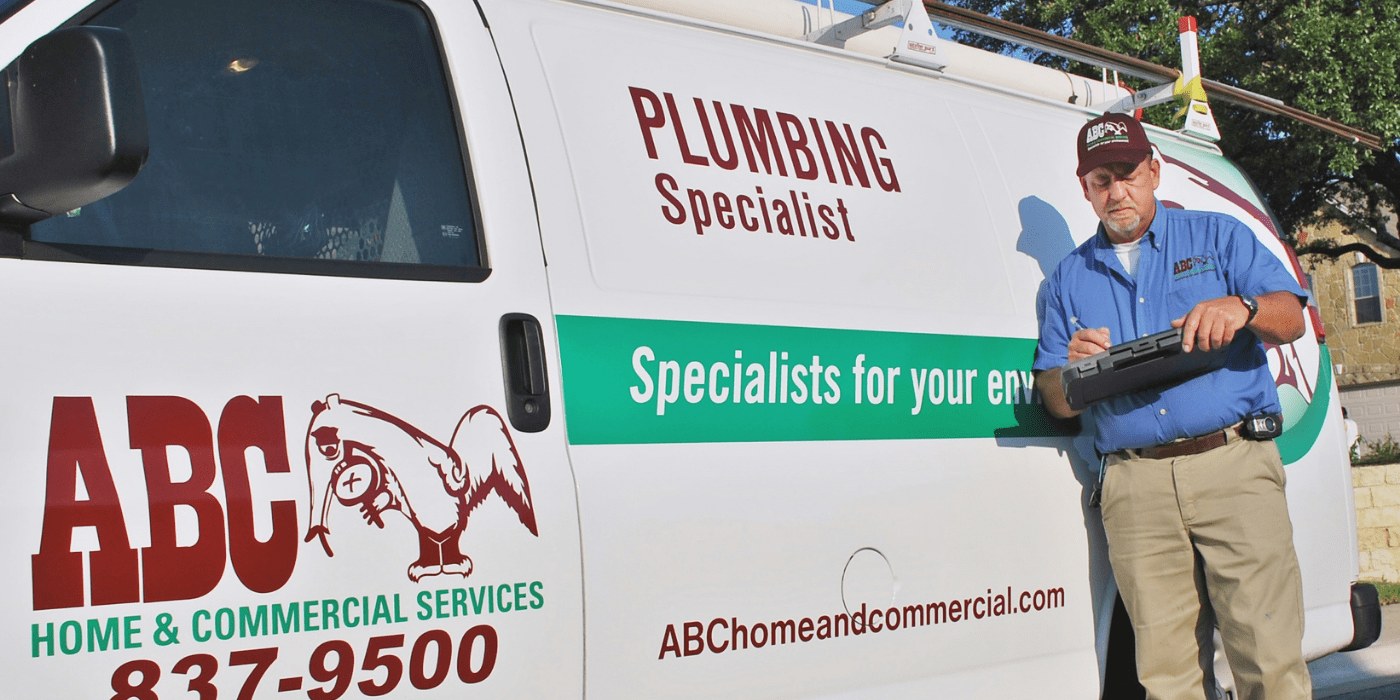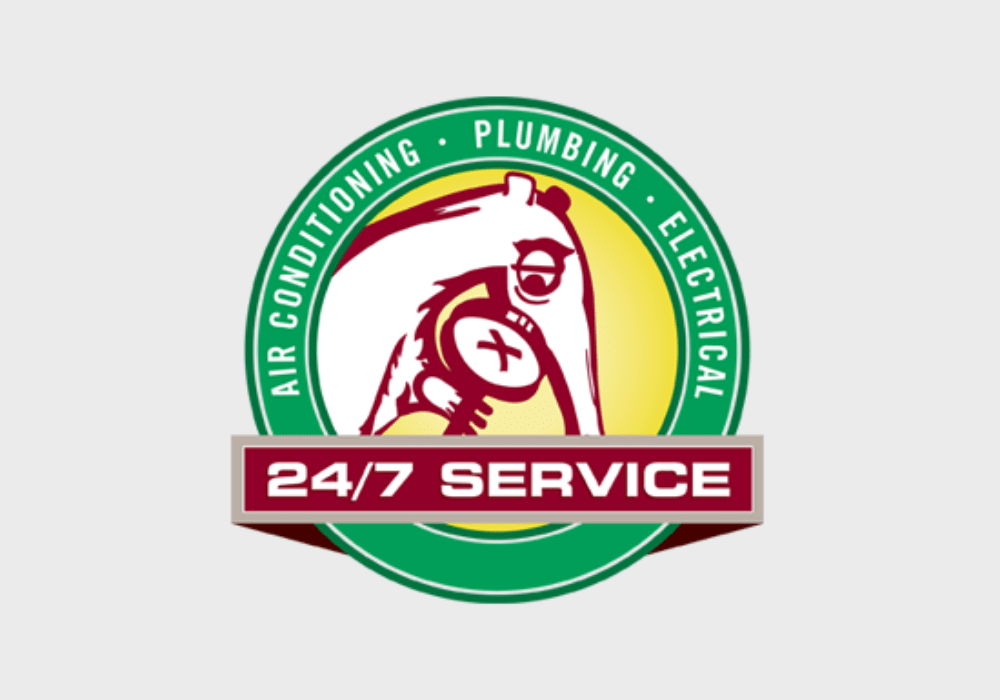 24/7 Emergency Service Available
In the case of a water heater leak or another urgent issue, ABC customers in the Corpus area can call on us to handle plumbing emergencies 24 hours a day. For less pressing matters, we'll do our best to get you on the schedule within a few business days, as we understand the disruption that issues with water heaters can have on the rhythm of your household.
The ABC Process
1. Contact ABC
When you contact us, we will schedule a service call to evaluate the problem. For emergencies, we will send a pro to your home as soon as possible.
2. Get An Estimate
We'll provide you with an estimate for all needed services. Once we get your approval, our pros will get right to work.
3. Perform Services
We will work quickly to perform the desired services. At the end of your service call, we'll update you on what we did and any other needed follow-up.
4. Comfort Guarantee
If you are unhappy with our work, let us know and we will send someone back to your home to make things right at no additional cost.
If you have a problem with your water heater, ABC can help.
Our licensed plumbers help Corpus homeowners with:
Water Heater Repairs
Water heaters are an appliance many of us take for granted—until they aren't working. The most common water heater problems include:
No hot water at all
Weak water pressure
Water that's either too cold or too hot
Water collecting around your tank
Unusual sounds coming from your tank, including whining and popping
Rust-tinted or water with an unusual or unpleasant smell
Installation
Have you had to repair your water heater frequently in the past? Are you curious about the newer, more energy-efficient models now available? ABC can help you weigh the benefits of getting a new water heater versus making a repair on your existing appliance. Our experts can also advise you on which type of water heater would work best in your home.
Are you also interested in a water softener? Water softeners can protect your pipes from corrosion, make your dishwasher and washing machine more efficient and limit irritation on sensitive skin. ABC can advise you on which models to install and do the hard work for you.
Maintenance
Have no idea how or how often you should be maintaining your water heater? You aren't alone. ABC's pros can handle any manufacturer-recommended maintenance so you can find any potential problems before they develop into a major headache. Keeping your system fine-tuned will also help prolong your water heater's service life.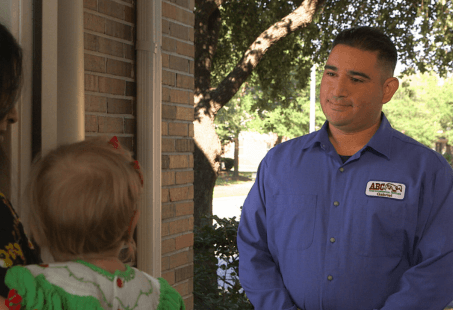 Get Started
We offer a full range of plumbing services.
We all wish we could take on all the repair and installation work in our homes, but many of us lack the knowledge and the time to do it all ourselves. When it comes to water heaters in particular, repairing and installing these appliances can be dangerous and difficult.
The experienced plumbers at ABC can quickly handle your water heater issues—day or night—so the normal rhythm of your household can get back to normal. Plus, you can trust ABC in your home, since we conduct thorough and frequent background and drug testing on all our employees. Better yet, our plumbers will treat your home as they would their own.
Frequently Asked Questions
How long should I expect my water heater to last?
Although there are many different types of water heaters currently on the market, most manufacturers estimate the service life of systems to be between 8 and 12 years. Some of the factors which can impact the life expectancy of your water heater include the design and location of your unit, whether it was installed properly, how well it is maintained and your community's water quality.
As is the case with most of your home's appliances, regular maintenance will help extend the life of your unit, and minor repairs can address some of the more common issues homeowners encounter with these systems.
What do I need to consider when purchasing a water heater?
When choosing a new water heater, you'll want to find a system which delivers enough hot water for your household while being energy efficient. There are three main types of water heaters: traditional tank heaters, tankless water heaters and heat pump water heaters. Tank water heaters store water until you need it, at which point the liquid is heated to your desired temperature. Tankless heaters don't store water, instead heating it on demand. Heat pump water heaters use energy from the air to warm your water. Some homeowners choose solar water heaters which use the energy from the sun to heat the water for a home and others use indirect or tankless coil water heaters, which rely on a space heating system to get water to a desired temperature.
Besides size and energy efficiency, the main factors in making your decision will likely be fuel type, availability, cost and space considerations. Some of the additional features you have available to consider when making your purchase are varying gallons per hour (GPH) capability, digital displays, apps for mobile devices, thermostats, pilot lighting, automatic emergency shut-off, direct vents, power vents insulation and Energy Star certifications. In addition, a system's first-hour rating (FHR) number can indicate how much water your water heater can produce in that time period, provided that you have a full tank. You may also need to keep in mind that a new system might have a different footprint than your existing water heater.
If you choose a traditional water heater, the decision about the size tank you'll need is probably the most important. Smaller tanks hold between 30 and 40 gallons and are good for homes with one, two or three people. If you have three to five individuals residing in your house, a medium tank that holds between 40 and 50 gallons is ideal. For larger families of six or more, a large tank with a capacity of 60 to 80 gallons is best. The best rule of thumb is to budget between 10 and 15 gallons of water for each person living in your home. You can also look at the calculator on the Department of Energy's website to help you decide what capacity you need.
While your ABC plumbing specialist can help you weigh the pros and cons of any type of water heater system, we find that our customers tend to prefer tankless water heaters, since they never run out of water and are most cost effective in the long term because they are more energy efficient than traditional models. ABC can also provide you with information about warranties available from the manufacturer.
What are the pros and cons of tankless and traditional water heaters?
Tank water heaters are the more traditional variety and the most commonly found in homes. The capacity of these water heaters is usually between 20 and 80 gallons, and you can choose between electric, natural gas and propane for the energy supply.
Although tank water heaters tend to be less expensive than tankless, there is a variation between the different types available. Gas models are at a higher price point than their electric counterparts. Another benefit of this type of water heater is that you'll generally need to perform less maintenance when compared to the alternatives.
Tankless water heaters are better for smaller spaces, since you can mount the appliance on a wall, freeing up precious floor space. These appliances can also run on natural gas, electric and liquid propane. In addition, tankless water heaters use only 30% to 50% of the energy as traditional models.
If neither type exactly suits your needs, keep in mind that you can also choose a heat pump water heater. These systems are ideal for hot climates like ours and are up to three times more energy efficient as typical electric water heaters.
Does ABC offer a warranty on water heater installation?
In addition to manufacturer warranties, ABC offers a one-year guarantee to customers who take advantage of our water heater installation services. If you are unhappy with your installation or experience problems within the first year, we will return to your home and take care of the issue, at no cost to you.
Get Started
We offer a full range of plumbing services.
More Plumbing Solutions in Corpus Christi
What Our Customers Are Saying
"Technician was friendly and examined the situation then offered a solution. He took action and had it done quickly. Took the old water heater with him so I had no problem with disposal. I highly recommend this Technician if you want it done right."
"Jordan was quick and efficient. He replaced a corroded pipe under our tenants kitchen sink. Pipes are very old and he was able to remove the old and repair with new pvc without causing damage to other areas of old pipe."
Need Plumbing Services For Your Business?
Don't let a plumbing problem slow your business down. We offer plumbing repair, replacement and installation services for commercial properties.
ABC's Complete List of Home Services in Corpus Christi
Why deal with multiple service providers when ABC can do it all?