Garbage Disposal Repair & Installation in Corpus Christi, TX
Don't take those appliances like your garbage disposal for granted. Get them repaired or replaced, with ABC's help.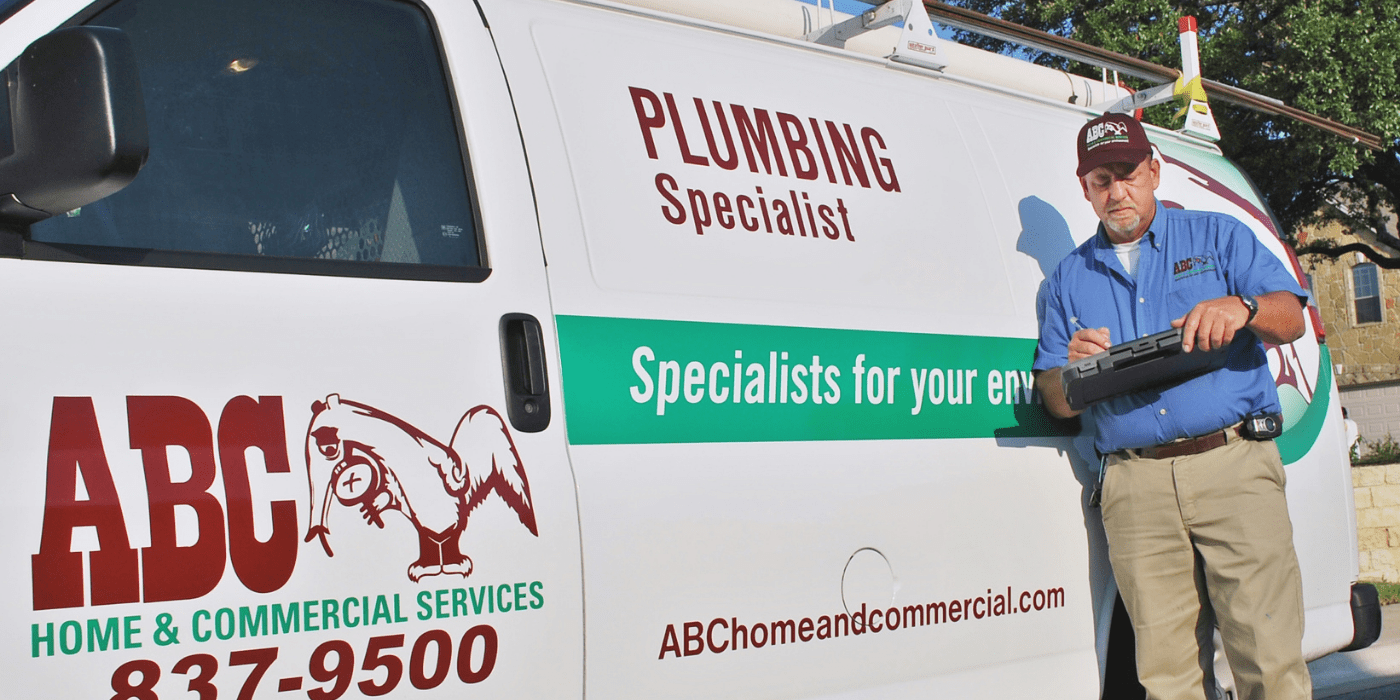 ABC works on all brands of disposals. Often, the expense of repairing a disposal exceeds the cost to replace it with a brand new one. When our licensed plumber arrives, he'll be able to diagnose the problem and recommend repairs or replacement of the unit. We stock our trucks with a variety of parts and supplies, including new disposals. The replacement, if necessary, can be performed at that same time. You'll be made aware of options and all costs before any work is performed.
The ABC Process
1. Contact ABC
When you contact us, we will schedule a service call to evaluate the problem. For emergencies, we will send a pro to your home as soon as possible.
2. Get An Estimate
We'll provide you with an estimate for all needed services. Once we get your approval, our pros will get right to work.
3. Perform Services
We will work quickly to perform the desired services. At the end of your service call, we'll update you on what we did and any other needed follow-up.
4. Comfort Guarantee
If you are unhappy with our work, let us know and we will send someone back to your home to make things right at no additional cost.
If you've purchased a new disposal, an ABC plumber can install it for you. We can also do the same with other kitchen appliances like dishwashers, ice makers and refrigerators.
Get Started
We offer a full range of plumbing services.
More Plumbing Solutions In Corpus Christi
What Our Customers Are Saying
"ABC took care of my nightmare. I went all day without being able to use our bathrooms or showers because of some sort of blockage. I was waiting for my home warranty to get someone out but finally at 10 p.m I gave up and contacted ABC. The dispatcher said the tech could be out in 2 hours, the tech showed up earlier than expected and took care of the blockage and everything is back up and running as normal. Pricing was also reasonable. I will definitely use ABC in the future for any plumbing issues. Our tech was also great, he was nice, understanding and patient even though I got him out of bed 10 o'clock at night :) Thanks again!!"
Linda Kaye Sanchez
5/9/2022
"Gentleman was very nice, explained what the issue was and even showed me where to look if it were to happen again. Recommend this place so much!"
My AC Line Is Frozen: What Happened?
Have you noticed that your air conditioner doesn't seem to have the same cooling power it used to? It's a good idea to give your AC system a once-over as soon as possible to try to identif...
Need Plumbing Services For Your Business?
Don't let a plumbing problem slow your business down. We offer plumbing repair, replacement and installation services for commercial properties.
ABC's Complete List of Home Services in Corpus Christi
Why deal with multiple service providers when ABC can do it all?