Heating Repair in Corpus Christi, TX
A cool breeze in your home is a welcome feeling during the warm months of the year. Feeling chilly inside during colder weather when you want to feel cozy is less than ideal. No matter what's wrong with your heater, the pros at ABC Home & Commercial Services can help. We provide 24/7 heating repair in Corpus Christi, and we get the job right the first time.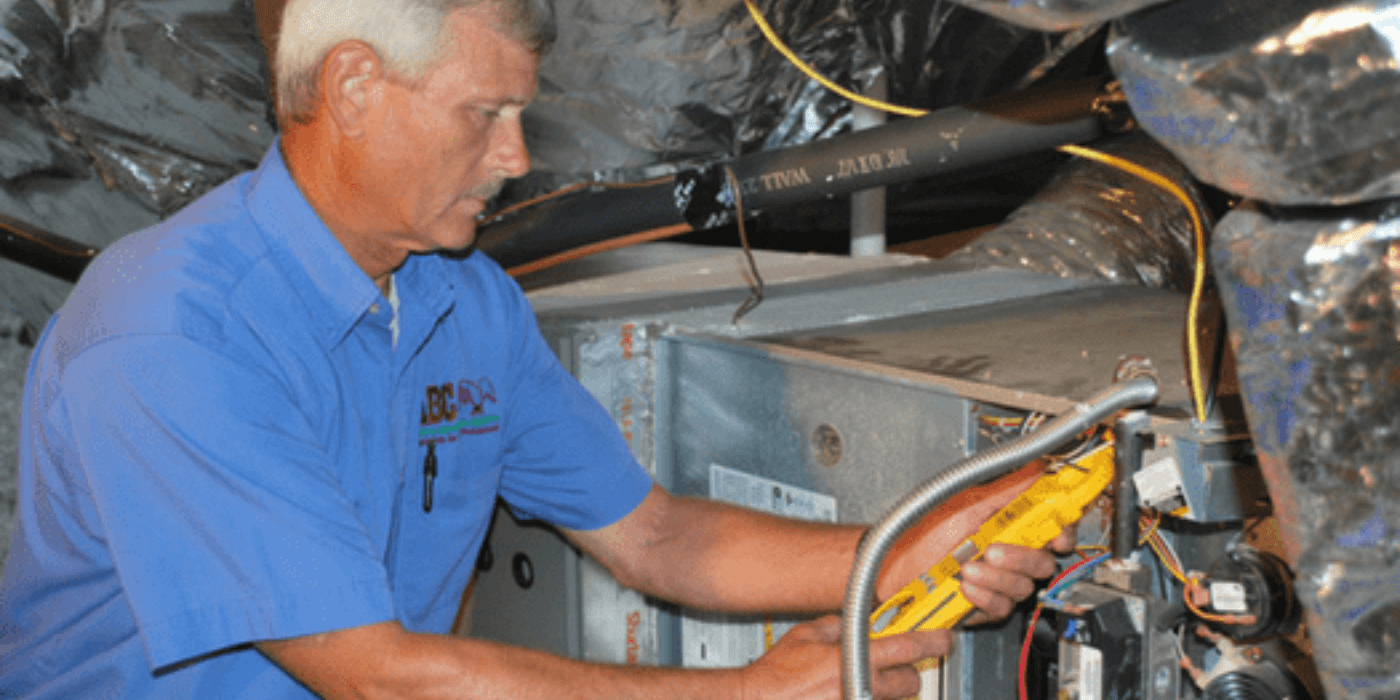 As a full-service provider, you can count on ABC's pros for any heating service you need. We regularly provide repairs, maintenance and installation services. Our technicians are licensed and go through an extensive in-house training program. Any ABC specialist who arrives at your home will have the expertise needed to quickly troubleshoot your issue and get your heater working correctly again.
When in need of heating services, Corpus Christi homeowners rely on our pros for:
Central Home Heating Repair
Your home can get uncomfortable quickly if there is a malfunction in your heating system. Some of the most common problems homeowners contact us about include:
odd noises or smells coming from the unit,
cold air blowing out of the vents when the heat is on,
a malfunctioning thermostat,
a furnace that won't stay on,
not enough air coming out of the vents,
air only coming out of vents in some rooms,
a heater that won't turn on,
a system that keeps shutting off,
a pilot light that won't stay lit and
higher than average bills.
No matter what problem you're experiencing, you can count on our professionals. We will diagnose the problem and quickly get to work on making all needed repairs.
Heating System Replacement & Installation
If it's time to replace your system, ABC can provide you with a free inspection and estimate for a new heating system. Our specialists use a whole-house approach to figure out which system will work best. During your inspection, your technician will ask you about your wants and needs. Your specialist will also look at the size of your home and the configuration of your duct system. Then, you'll receive an estimate from ABC with our recommendation for a new unit.
Ongoing Maintenance
There's a long list of tasks homeowners would rather work on than their heating and cooling systems. Also, a lot of these tasks aren't meant for someone without proper training. While we suggest changing your air filters, the rest of your routine maintenance should be left to the pros. With our Advantage Maintenance Plan (AMP), you'll have peace of mind that your system is working just as it should. We'll also be able to catch any smaller problems that could turn into larger issues down the road.
The ABC Process
1. Contact ABC
When you contact us, we will schedule a service call to evaluate the problem. For emergencies, we will send a pro to your home as soon as possible.
2. Get An Estimate
We'll provide you with an estimate for all needed services. Once we get your approval, our pros will get right to work.
3. Perform Services
We will work quickly to perform the desired services. At the end of your service call, we'll update you on what we did and any other needed follow-up.
4. Ongoing Maintenance
Customers who sign up for our Advantage Maintenance Plan receive two tune-ups a year and peace of mind that their system is working as it should.
The best way to extend the life of your heating unit is to sign up for ongoing maintenance. To help make maintenance easier, ABC has an Advantage Maintenance Plan (AMP). This plan will give you peace of mind that your system is working as it should before temperatures drop.
When you sign up for our AMP program, you benefit from having a fall tune-up. During this tune-up our technicians will do the following:
Examine your burners, heat exchanger and vent pipe for any potential issues.
Check your heater's air filter and replace it, if needed.
Calibrate your thermostat.
Make sure your blower motor and ignition system are working well.
Test your safety controls, carbon monoxide detectors and smoke detectors.
Check and, if necessary, replace the batteries in your thermostat and smoke detectors.
Clean your flame sensor and remove any debris that has collected around the furnace.
At the end of our maintenance call, we will provide you with a written report on the health of your system.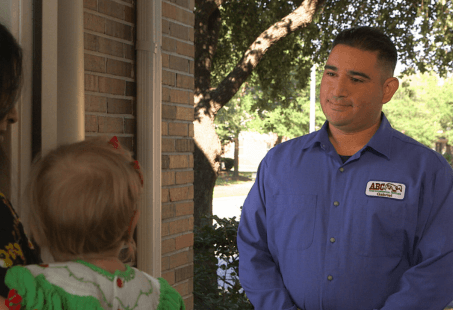 Get Started
We offer a full range of air conditioning & heating services.
ABC has been helping homeowners with many different services for generations. When it comes to heating repair, Corpus Christi homeowners trust ABC. Part of the reason we can deliver consistent, high-quality services is because of the people on our team. ABC invests significant time and effort into our thorough hiring process. We only hire the best of the best. Also, all job applicants are drug tested and background checked. On top of their licenses, all specialists go through an in-house training program.
Our customers appreciate that we are a local, family-owned business. We believe in treating our customers' homes as if they were our own. Any of our technicians who arrive at your home will leave it in better condition than how they found it.
Frequently Asked Questions
How soon can you get my heater working?
At ABC, we understand that if your home is not heating up properly, you want a specialist to get to your house ASAP! Get in contact with us and we will send one of our technicians to your home as quickly as possible. For emergencies, we have specialists available 24/7. For other heating repairs, we will get you on our schedule at the soonest opportunity.
Can you help me decide whether I should repair or replace my system?
Absolutely! We understand that getting a new heater is a big investment. So, it's not a decision most homeowners make lightly. At ABC, we value honesty and transparency. When you contact us, we will give you honest advice on whether it makes more sense to repair or replace your system. For starters, we'll consider the age of your system. If you've had your system for 10 to 15 years, you are probably getting to the end of the service life of your system. That said, if you have kept up with regular maintenance, your system may last longer than that.
Some homeowners choose to upgrade their systems on the earlier side. This is because of the potential cost savings on your energy bills. You may be pleasantly surprised to learn that you can save up to 50% on your monthly costs by upgrading your unit to one that is more energy-efficient.
Can you install a new heating system in my home?
Yes, our licensed pros can install a new heating system in your home. We tend to rely more on our air conditioners than our heaters here in Corpus Christi. But, there will still come a time where wear and tear will affect your heating system. When repairs are becoming more frequent and more costly, it's probably time to retire your heater. If you're in this situation, you can take advantage of a free inspection. You'll be able to ask all your questions to a pro about whether it makes more sense to repair or replace your system.
This is typically more efficient than trying to do all the research on your own. After our inspection, you can feel confident that you have made the right choice. Also, you'll have more precious free time to do whatever you please, whether that means taking the kids to the Texas State Aquarium or hitting the Oso Beach Golf Course.
Get Started
We offer a full range of air conditioning & heating services.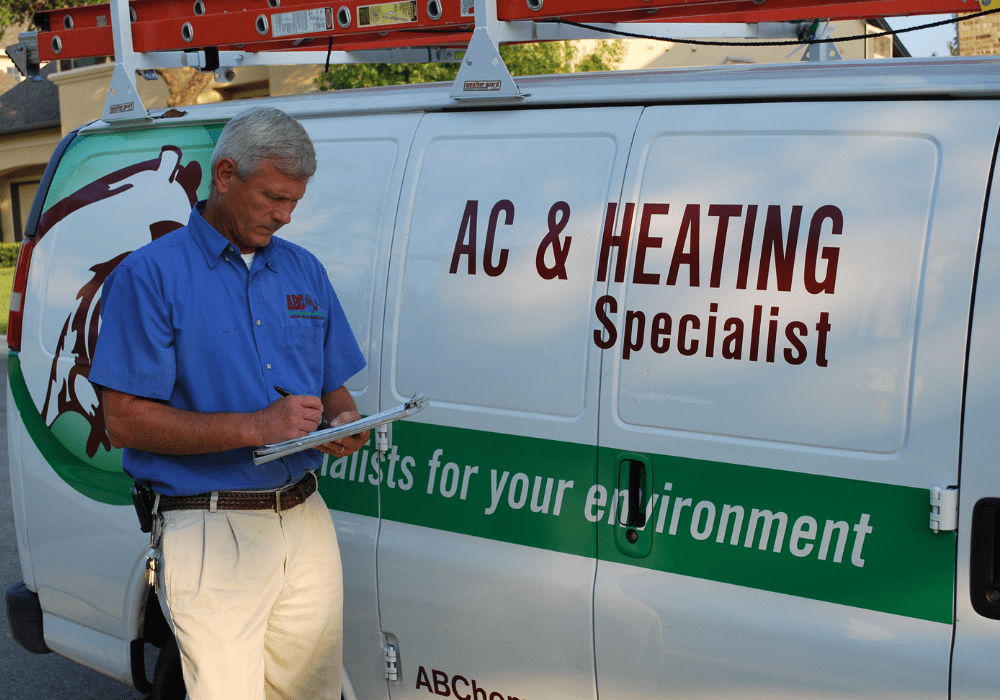 Need Heating & Cooling Services For Your Business?
We understand that businesses have different needs than residences. That's why we have specially trained technicians who can service your business.
More Air Conditioning and Heating Services in Corpus Christi
What Our Customers Are Saying
"These guys are 5 stars for a reason, had issues with my ac today late Saturday afternoon. They sent kyle to diagnose my ac and he was really knowledgeable and explained everything thoroughly! Thank you abc!! Will definitely continue business with them when needed!"
"I was pleased with the service, issue with A/C was corrected. The technician was personable, he answered all my questions. Timeliness was good, I will use them again"
ABC's Complete List of Home Services in Corpus Christi
Why deal with multiple service providers when ABC can do it all?